Apple has just unveiled the new system-on-chip that is made for the Macs and it's the Apple M1 chipset. This system-on-chip is their first own chip from the mac replacing their Intel notebooks.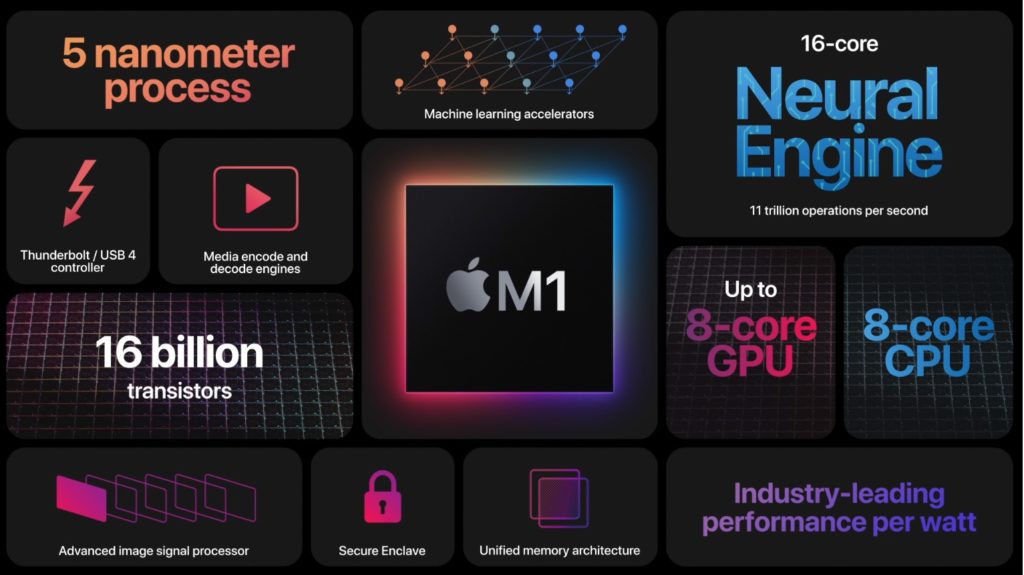 The Apple M1 is 5nm chipset and it comes with an 8-core CPU comprising of 4 high-performance cores and 4 high-efficiency cores. Apple dubbed it to pack the world's fastest CPU core and also the world's fastest integrated graphics inside. Aside from that, it also comes with a 16-core Neural Engine that can help you in rendering in apps like Final Cut Pro and DaVinci Resolve.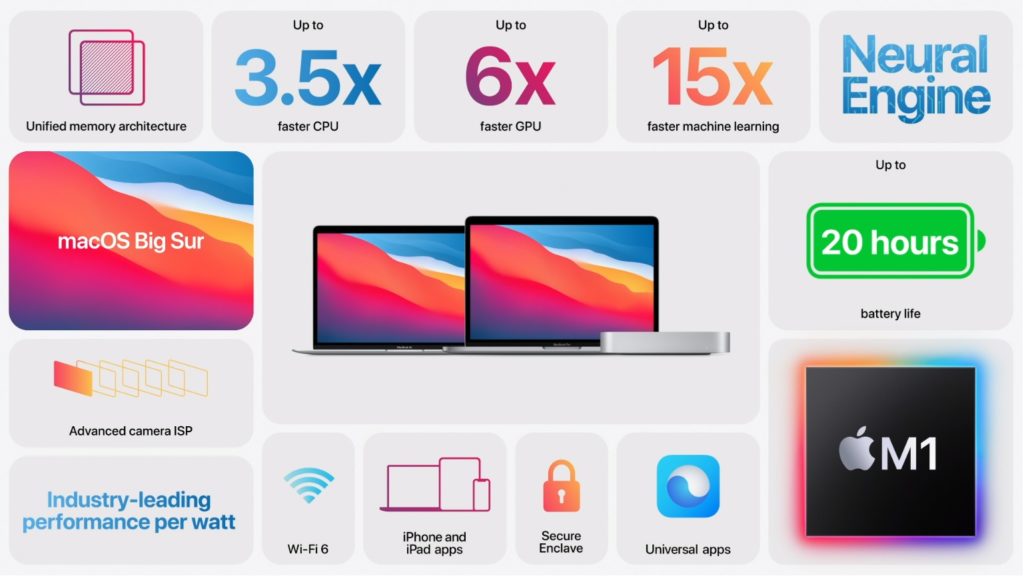 Not just that because the new Macs will also come with features like Rosetta Stone 2 which lets you run apps that are made for Intel processors and Apple claims that their Apple M1 chip can run apps faster than the ones on Intel. They're also claiming that the performance of the Apple M1 will be drastically better than their current Intel lineups.
Macbook Air & Pro
Since we're getting here a more efficient processor, both the Macbook Air and the Macbook Pro now features a long battery life with the Macbook Air sporting up to 18 hours of battery life while the Macbook Pro now comes with 20 hours of battery life.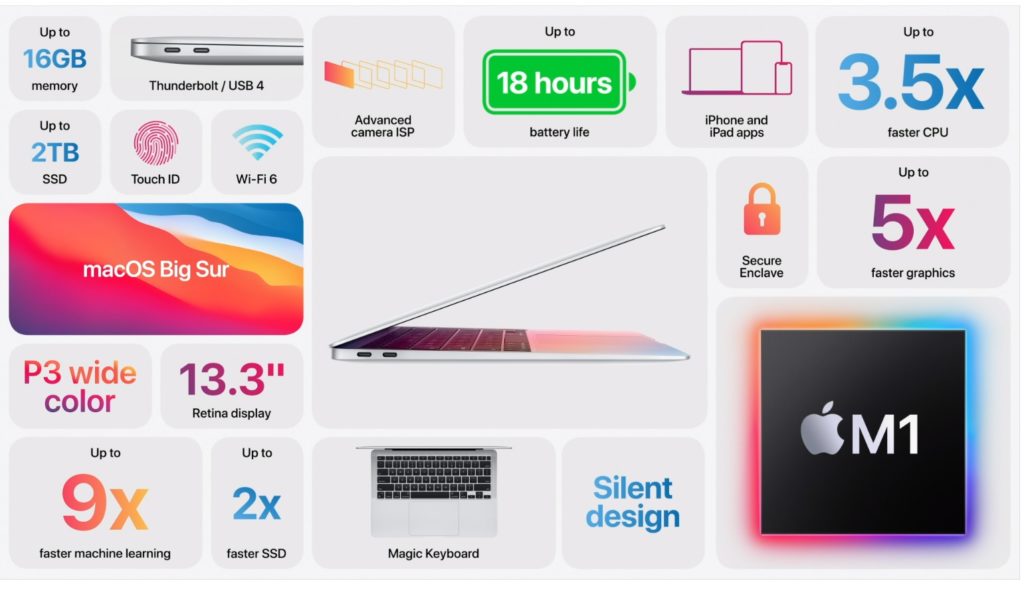 They're also rocking an advanced camera ISP so you can have a better webcam quality. Thunderbolt 3 is present in here too along with USB 4. For the Macbook Air, it features a WiFi 6, up to 16GB memory, up to 2TB SSD, Touch ID, 13.3″ Retina Display, up to 9x faster machine learning, up to 2x faster SSD, up to 5x faster graphics, and up to 3.5x faster CPU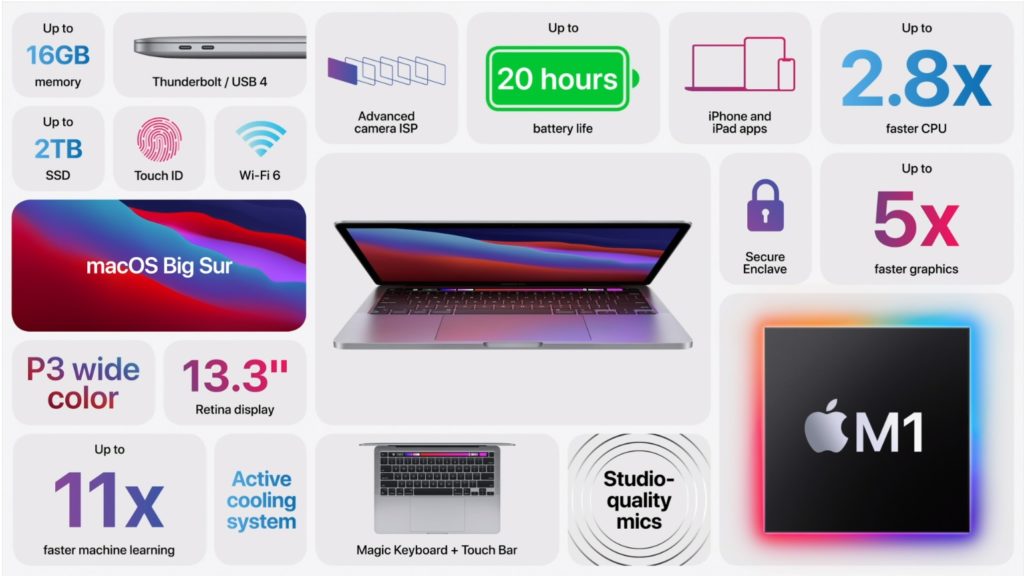 While for the Macbook Pro, we have here an almost the same features as mentioned above but this one comes with an up to 20 hours of battery life, advanced camera ISP, up to 2.8x faster CPU, up to 5x faster graphics, up to 11x faster machine learning, and it will come with a studio-quality mics.
Mac Mini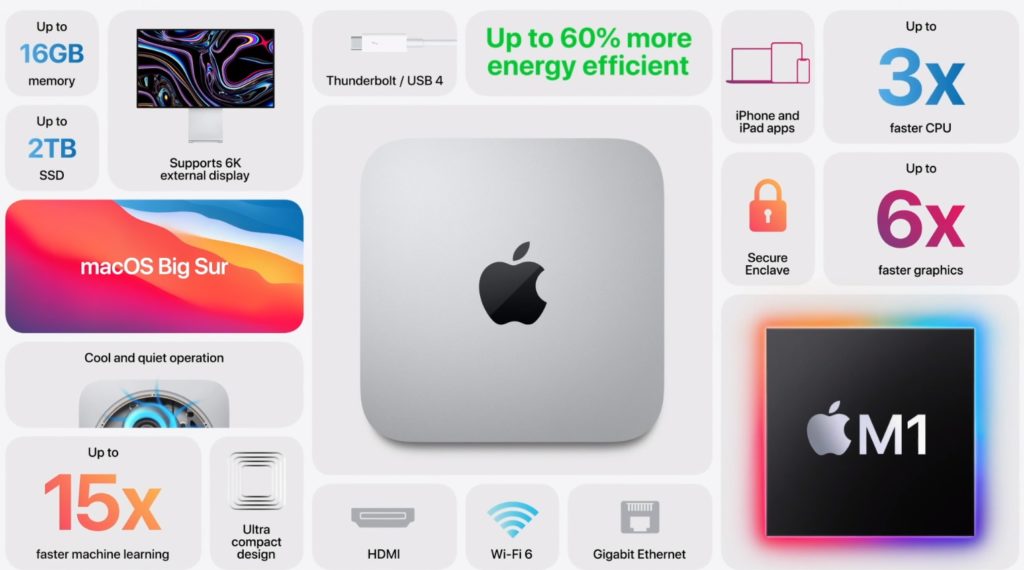 While for the Mac Mini, it also comes with the same processor and featurse and it will come with a 3x faster CPU, up to 6x faster graphics, up to 15x faster machine learning, WiFi 6, and it supports up to 6K external display.