One of the biggest problems plaguing most smartphones is their battery life. Remember your Nokia that can last up to a week? Well, it's not happening now because most smartphones can't last up to more than a day these days. What I like about Cherry Mobile is that they're offering a lot of smartphones for the different needs of different consumers. Today, I have the Cherry Mobile Flare S3 Power. It's a smartphone with a large 4000mAh battery. That number is more than enough and this smartphone's battery is a must for people who really need more juice in a day. If you're interested with this smartphone, check out my reviee of the smartphone below.
Construction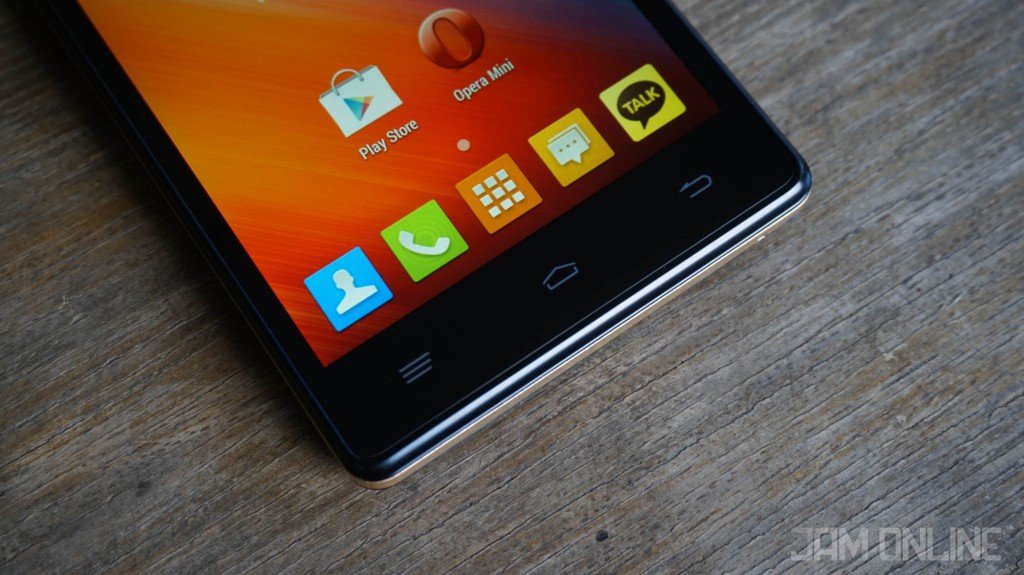 Smartphones with a large battery mostly have a build that are thick or very uncomfortable on the hand but the Cherry Mobile Flare S3 Power is an exception because the smartphone isn't thick. For a smartphone with 4000mAh battery, the smartphone has a pretty good body.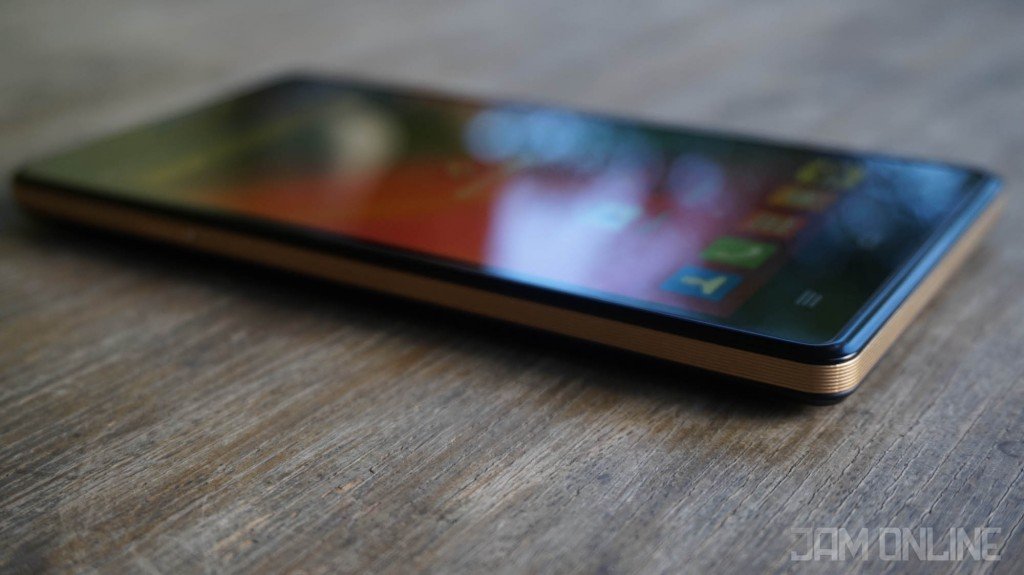 The one that I got is the black one and I really liked the combination of the gold color along with the black body. The back is made up of rubber matte which makes the smartphone more comfortable to hold. Again, the smartphone isn't thick but the smartphone has a squarish build which makes the smartphone feel like a solid block. It's not really a bad thing because the smartphone still feels more comfortable to hold than other smartphones with a large battery inside.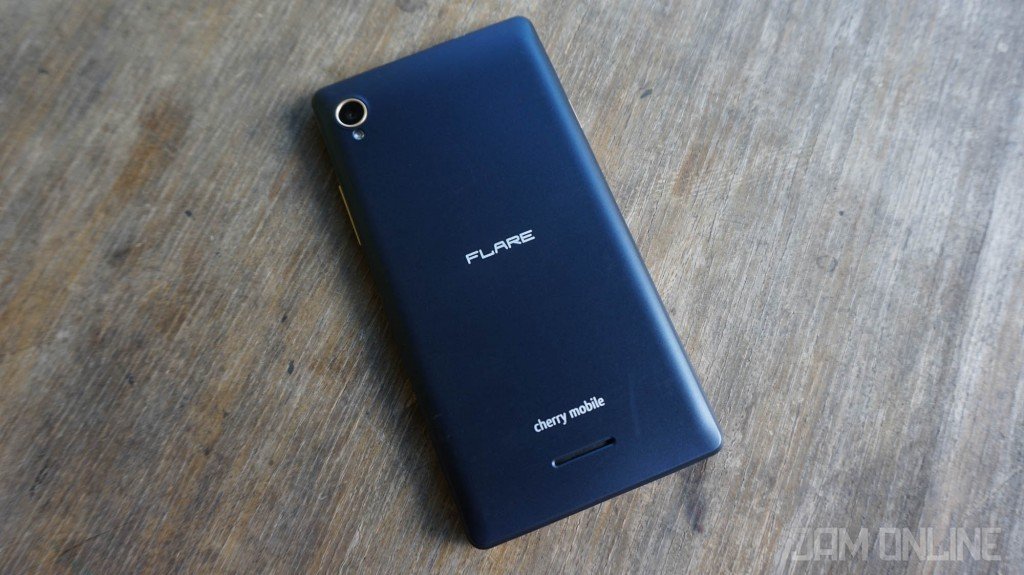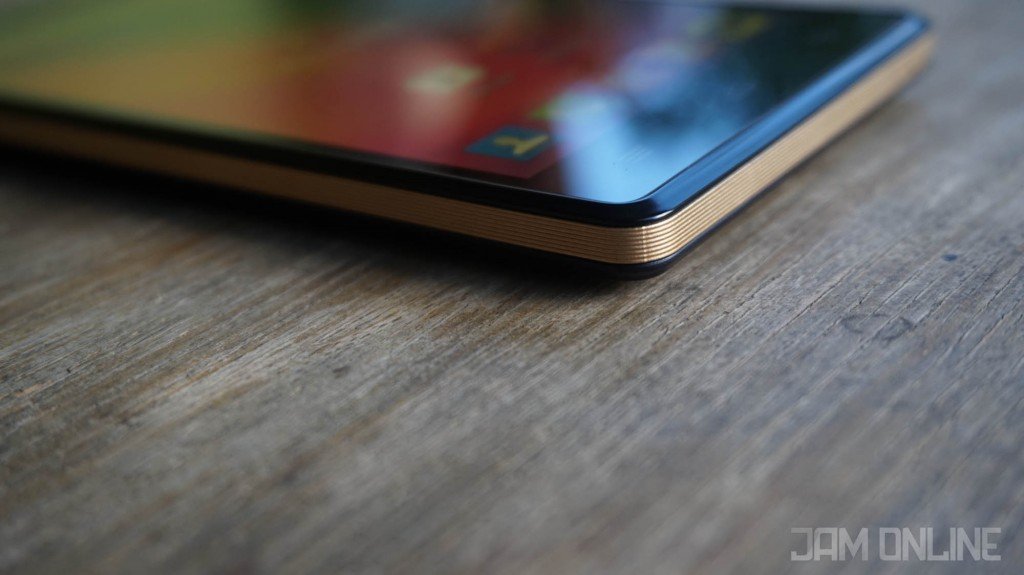 I'm not sure if it's just me but I found the design of the Cherry Mobile Flare S3 Power beautiful and no, I'm not talking about premium materials which I love on most smartphones but despite having a big battery and an affordable price, Cherry Mobile managed to have a smartphone with a perfect combination of colors and a smartphone that feels comfortable to use.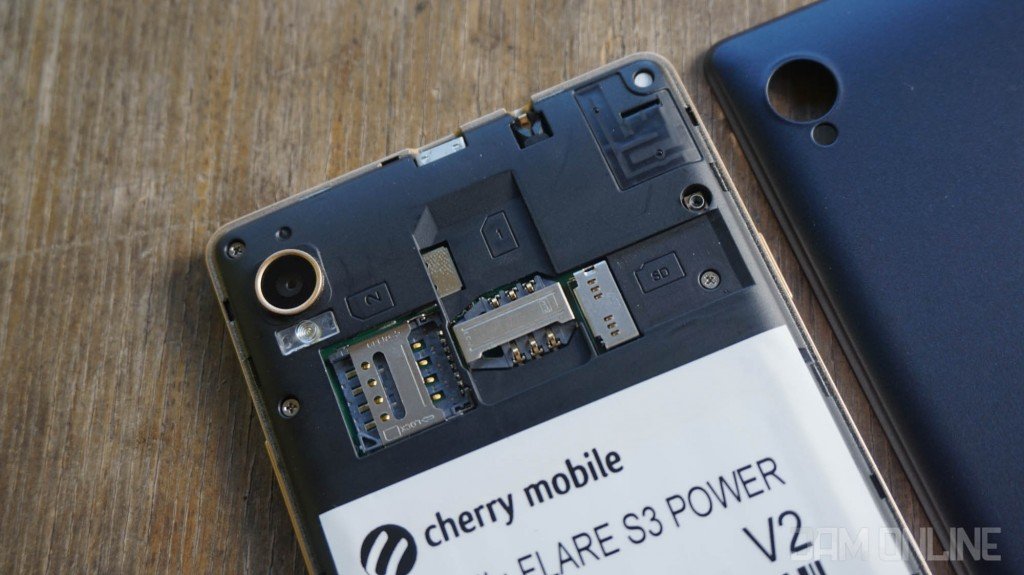 Inside the smartphone is a Dual-Sim card slot and it supports both mini sim and micro sim cards. There's a microSD card slot too if you want to expand your storage and the smartphone supports USB OTG. The Cherry Mobile S3 Power might have a 4000mAh battery which is larger than most smartphones but this one has a non-removable battery which might be a dealbreaker for some people.
Display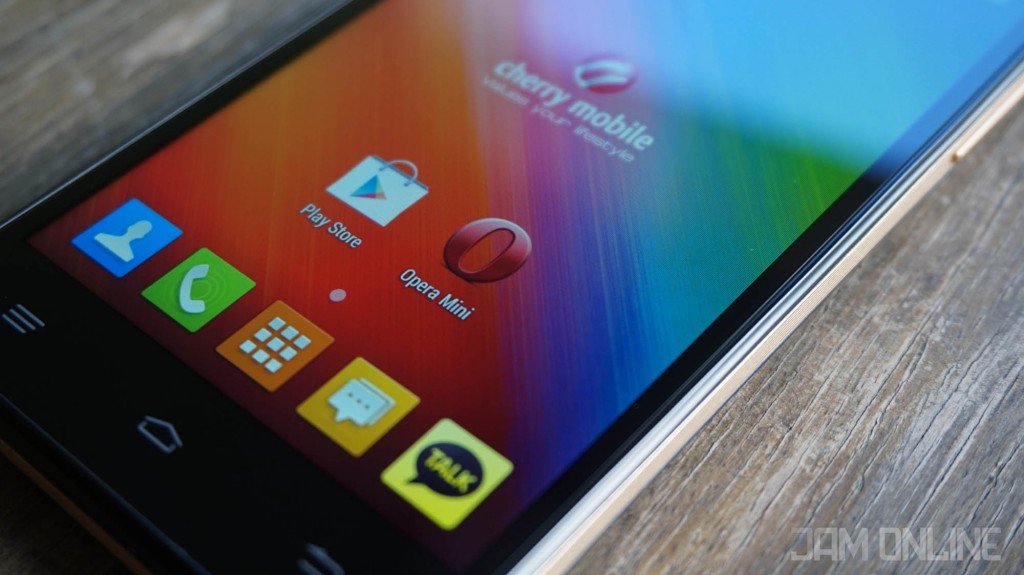 The Cherry Mobile Flare S3 Power got a 5-inch display with HD resolution. It's an on-cell display which helps the smartphone become thinner. Despite having good hardware specs at its price, its display isn't bad. The colors aren't really vivid but it's acceptable. The viewing angles of the smartphone is good however when using the smartphone outside, you might not find the display pleasing. Overall, I'm satisfied with its display. Well guys, I don't need a FHD display if I want to prolong the battery life of my smartphone.
Battery Life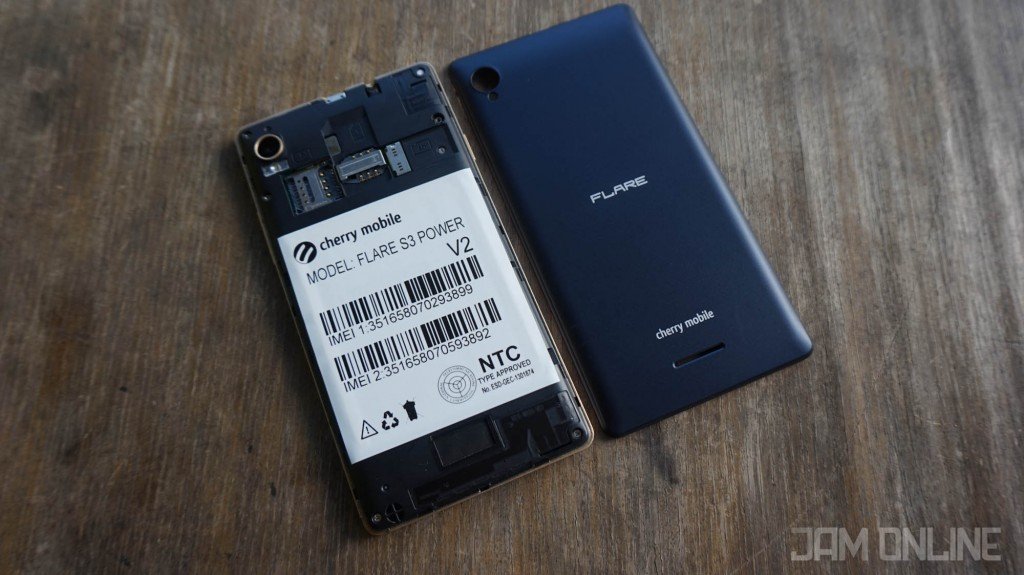 The main selling point of this smartphone is its battery. This one got a 4000mAh battery however this battery isn't removable but I guess that isn't a deal breaker for you guys because there are already a lot of smartphones that doesn't have a removable battery. Besides, most of us probably use a powerbank instead of an extra battery.
Anyway, the battery life of the Flare S3 power is pretty good, It was able to exceed my expectations and I was able to squeeze up the smartphone's juice for up to two days and a half of average use. At heavy use, you'll able to use it for 18 hours. Not bad, right?
Software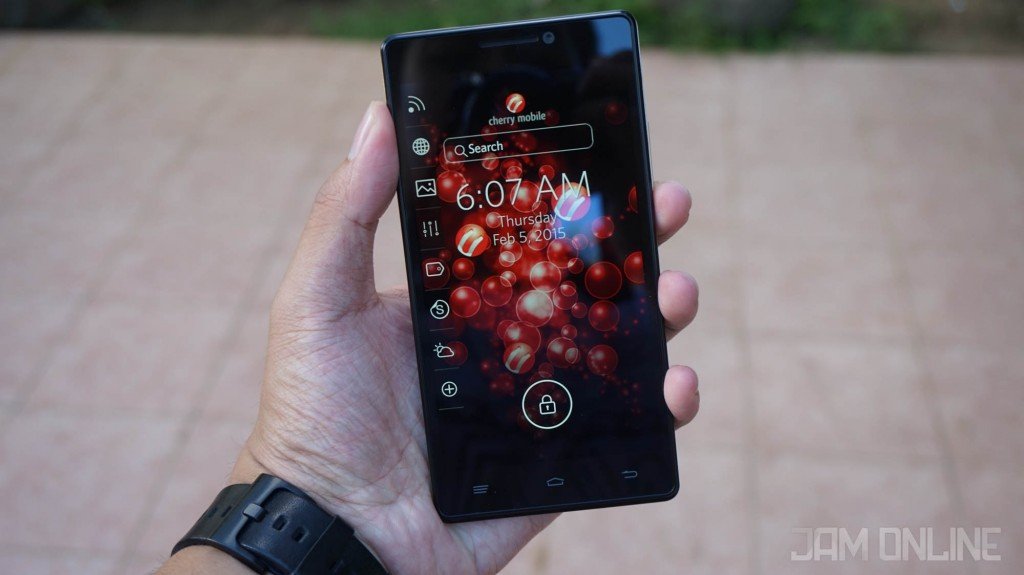 There's nothing much to see in this smartphone which is good. As much as possible I don't want to see a lot of bloatwares on my smartphone and just like any other Cherry Mobile smartphones, there are only a few built-in apps on the Cherry Mobile Flare S3 Power like Dr. Booster, Kakao Talk, and Cherry Mobile apps. The Flare S3 Power also features square icons that looks really good on the phone. I'm glad that they didn't use a special launcher on this smartphone because I'm not really a fan of that except if that's a Nova launcher. Unfortunately, there's still the Start lockscreen on the Cherry Mobile Flare S3 Power that is really annoying but don't worry you can disable it but you can't uninstall it.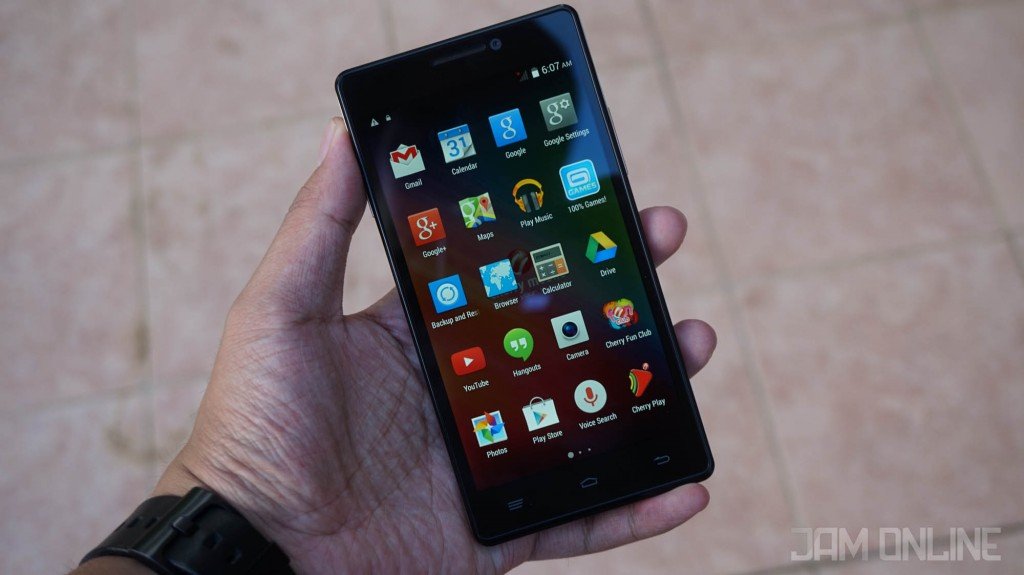 The smartphone is still using Android 4.4.2 Kitkat but that's acceptable and I don't expect a Lollipop update coming to this smartphone very soon. Like most smartphones, the Cherry Mobile Flare S3 Power could run games like Asphalt 8 and it features a pretty good graphics. The shadows and lighting were good, lags and slowdowns doesn't show up that much too. Remember, this smartphone packs an Octa-core processor with a 1GB of RAM which probably can run most applications and games without problems. At Antutu, I got a score of 27,669 which is kind of expected on a smartphone with this hardware.
Camera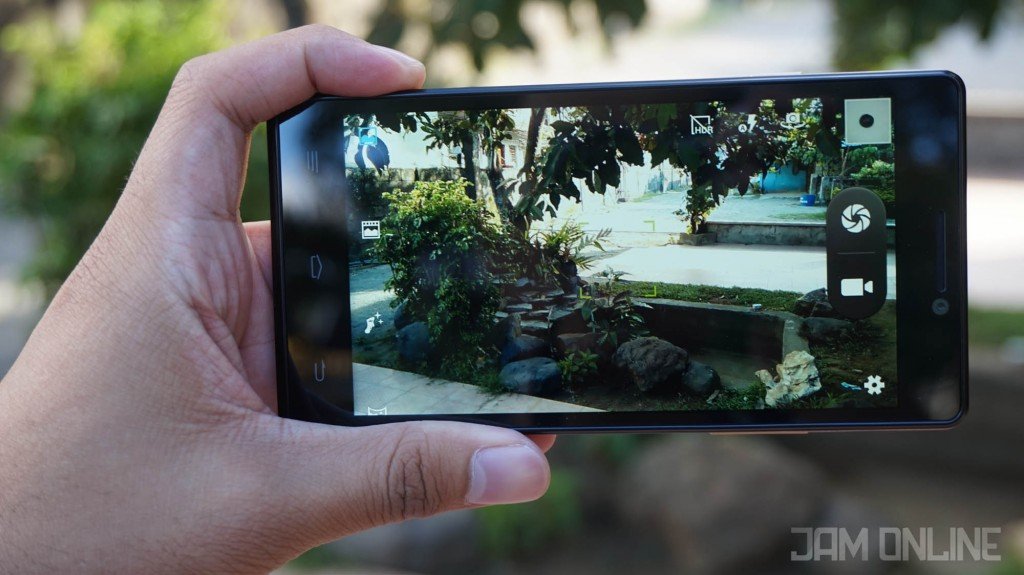 The Cherry Mobile Flare S3 Power got a 13-Megapixel Rear Camera with an LED flash. As I expected, the smartphone's camera doesn't shine but it does the job done. Most of the photos that I took were bluish and most of the details were soft. At low-light conditions, the images were darker too but again, this camera can do its job well for its price. Check out the shots that I took below.
Verdict
If you're looking for a smartphone that can last for longer hours and you don't want to bring a power bank with you, then you might want to get the Cherry Mobile Flare S3 Power. This smartphone is really cool because not only you'll get a 4000mAh battery, there's a decent hardware too with an affordable price.  I'm pretty sure gamers would love this smartphone if they want to play all day on their smartphones.
The Cherry Mobile Flare S3 Power is now available for P4,999. The smartphone is actually great for its price especially if you're looking for a smartphone with big battery.