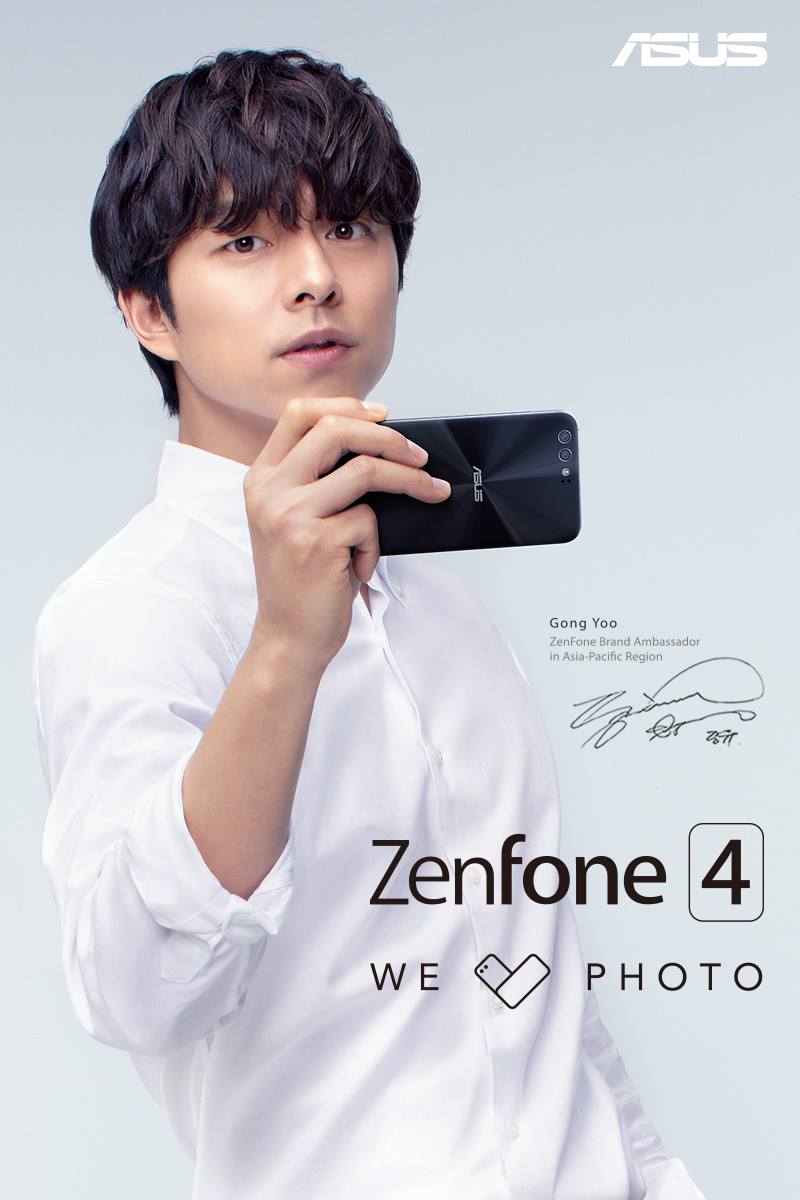 Finally it's official. After weeks of teasing of their brand new ambassador for the next Zenfone series, ASUS has finally revealed their newest ambassador for the APAC region, Gong Yoo. He is the guy from Train to Busan, Goblin, Coffee Prince, & more. And yes, ASUS has also revealed what the ASUS Zenfone 4 will look like.
In case you cannot see the obvious, Gong Yoo is holding of what seems to be the next smartphone of ASUS, the ASUS Zenfone 4. As you can see from the photo, the ASUS Zenfone 4 will pack the brand's iconic concentric circle design at the back and also a dual camera.
The fingerprint scanner of the smartphone is also gone at the back which suggests that the fingerprint scanner is placed on the front which can probably serve as the home button of the smartphone. No other details were revealed but expect the ASUS Zenfone 4 to be revealed this August.