The Huawei Nova 3i is coming to our shores soon and right now, you can pre-order the smartphone starting today. This is the most exciting Huawei Nova smartphone ever not only because James Reid is headlining the smartphone but because of its hardware and features too. Want to know more? Check out our first impressions of the Huawei Nova 3i.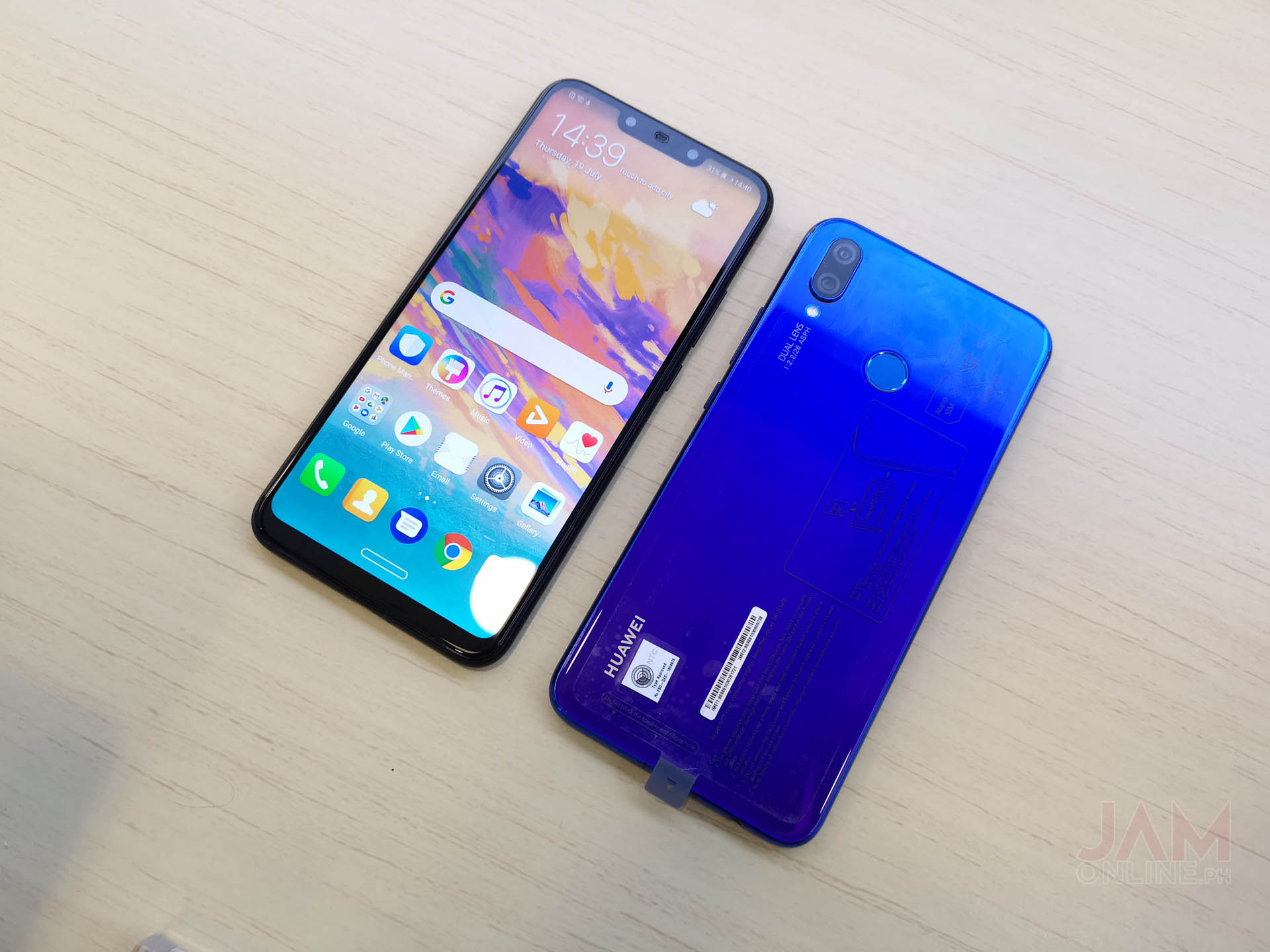 First things first, this unit is actually from the newly-built Huawei Concept Store at Glorietta and yes, they already have a unit in where we can actually try out the Huawei Nova 3i however, the GPU turbo boost isn't available yet on the smartphone.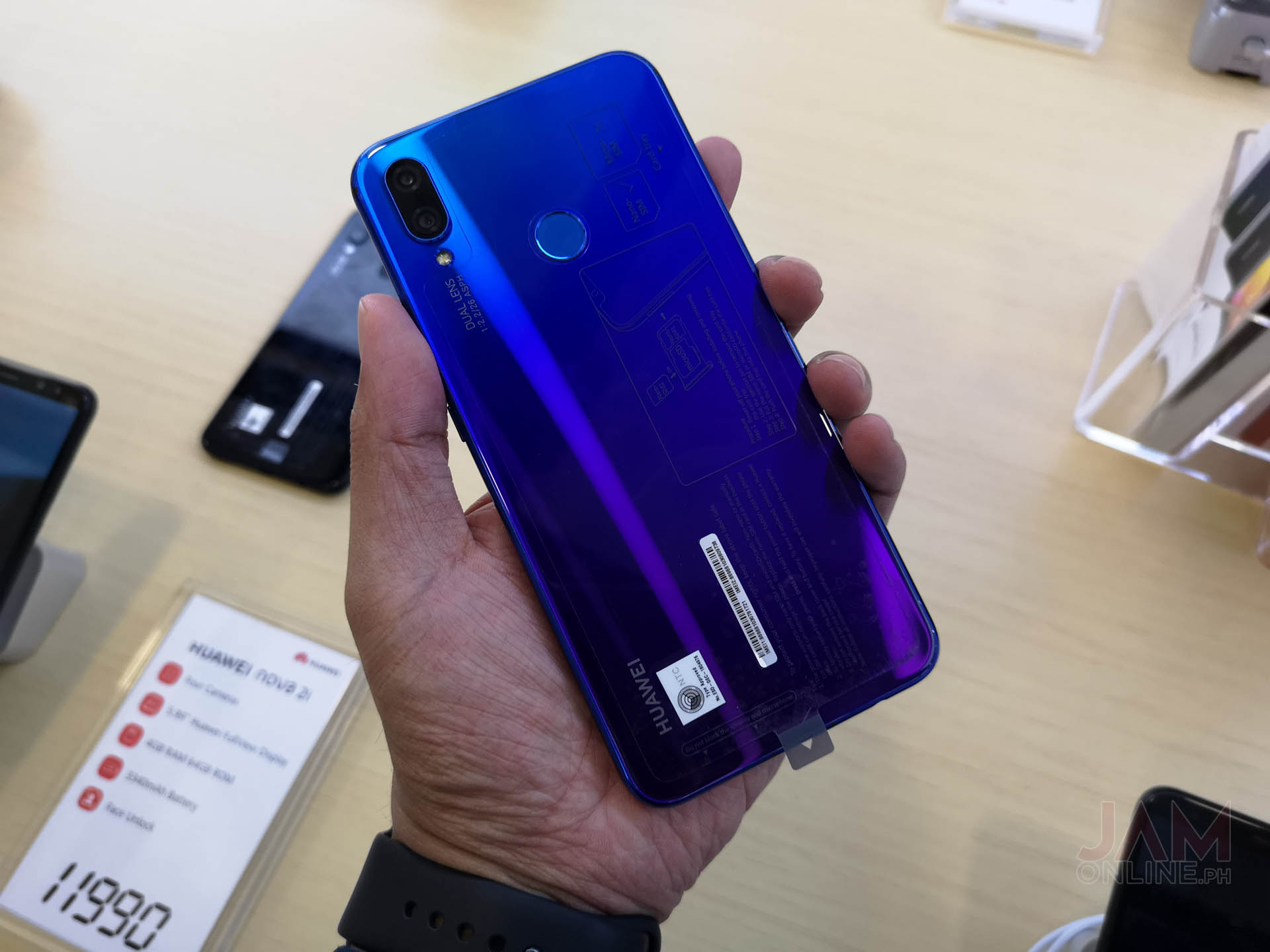 When I first saw the Huawei Nova 3i, I already know that this is the sexiest mid-range smartphone that is available right now. Yep, sexiest. That's actually a bold word for a smartphone but thanks to its Iris Purple hue on its glass back, the Huawei Nova 3i is really eye catching and the body doesn't feel heavy. Since we also have curved sides, the smartphone does feel light.
Actually, the smartphone does look like the Huawei P20 Lite except that we have a smaller chin on this one since we lost the Huawei logo on the front and the fingerprint scanner of the smartphone is at the back.  There's a wide notch too on the front of the smartphone in where it houses the dual front camera of the smartphone. The notch is wider than the one on the Huawei P20 series but it really doesn't annoy me and the display quality of the smartphone is just fine.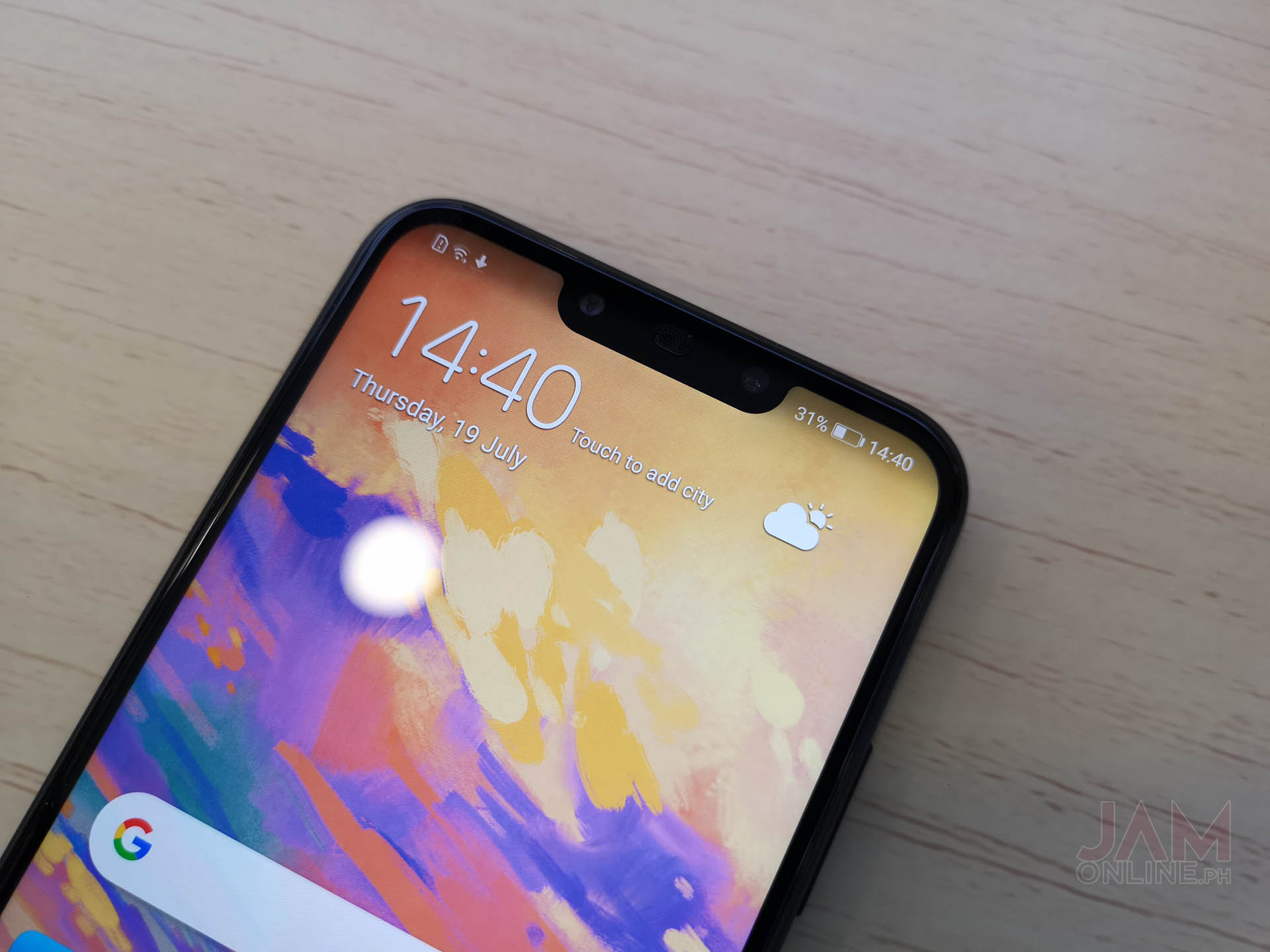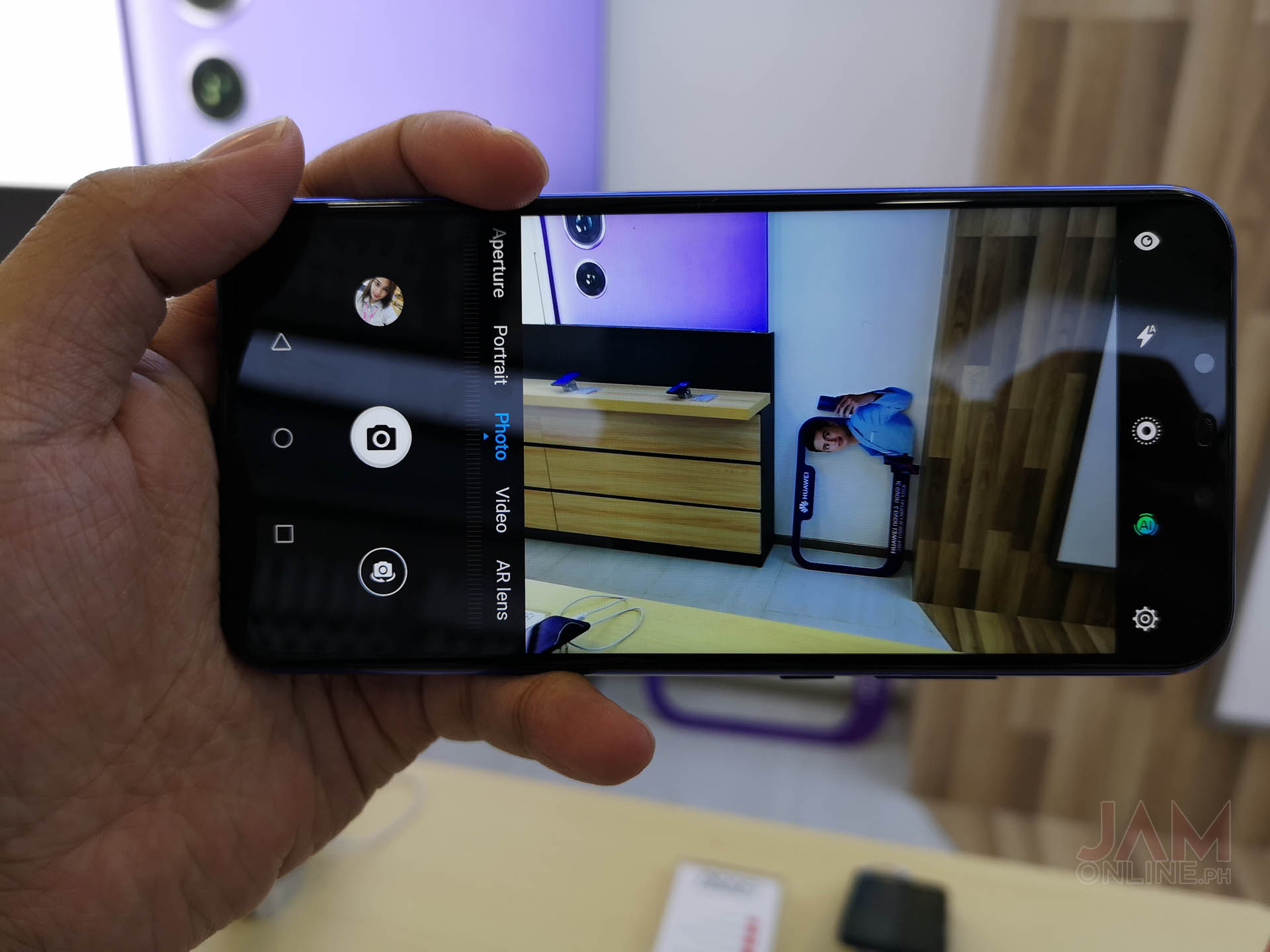 There's a cool feature on the smartphone too called the Qmoji that works similarly to the Animoji of the iPhone X and despite the lack of the sensors that were present on the iPhone X, the Qmoji of the Huawei Nova 3i still worked well and fast. Since we're talking about the cameras, the Huawei Nova 3i does feature AI and slo-mo. I wasn't able to test it that much but the AI capabilities of the smartphone on the camera was really fine as it can detect the environment really fast. Oh and yes, despite the lack of the Leica branding, I'm still happy with the camera of the smartphone.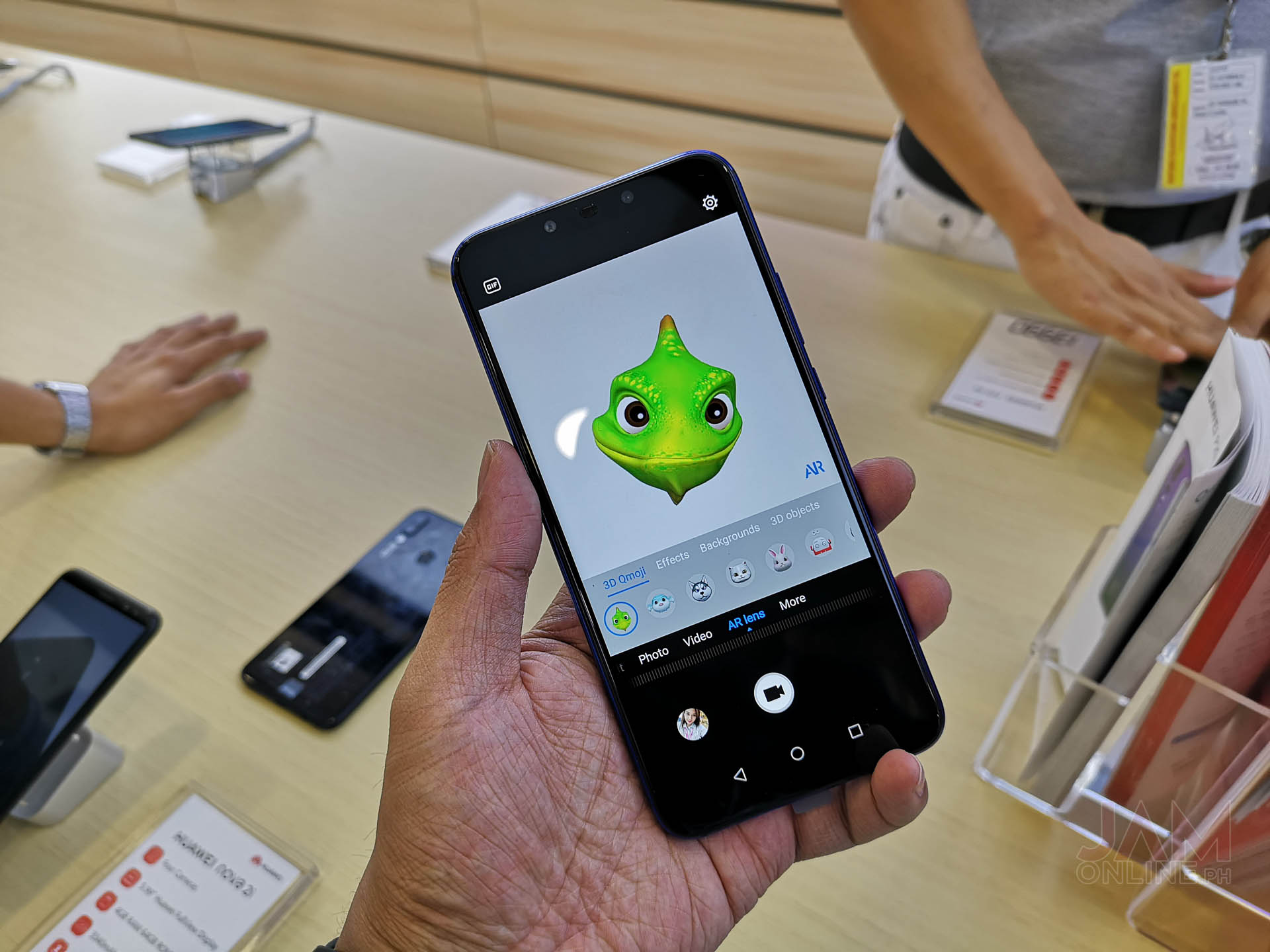 The Huawei Nova 3i is still using Micro USB instead of USB-C which is disappointing and while we're not sure about the battery life of the smartphone, I was happy to see that there's a decent 3340mAh battery on this one. And so far, I really like what I saw with the Huawei Nova 3i. Everything is almost perfect for a mid-range smartphone.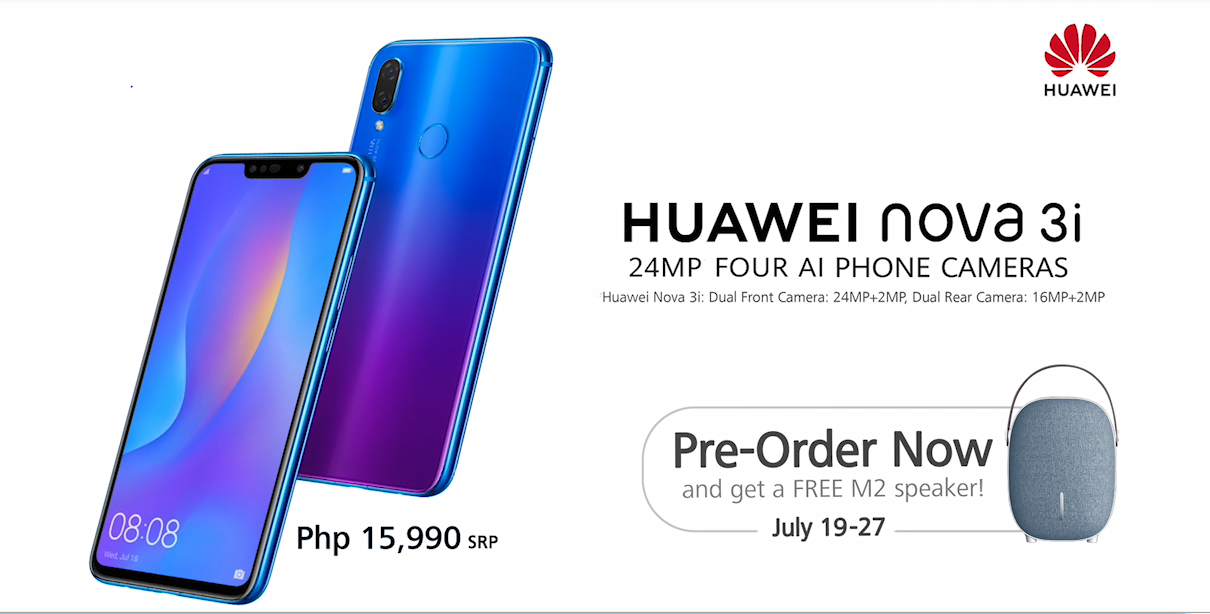 The Huawei Nova 3i is now available for pre-order for Php15,990. If you pre-order the smartphone starting today until July 27, 2018, you can get a free M2 speaker (James Reid not included)