Smartphones made for gaming are getting more affordable every year and what we have here today is the OPPO A83. This smartphone might not belong to the F series but this smartphone definitely got some power inside. Not only that, this smartphone also features a fast face unlock but the OPPO A83 doesn't have a feature that most smartphones have – a fingerprint scanner. So how does the OPPO A83 fare? Check it out in our review below.
Design and Hardware
Without a doubt, the smartphone features a design that is very similar to the recently OPPO F5 series. We have a full screen on this smartphone with rounded edges and thin bezel. However, compared to the OPPO F5, the OPPO A83 has a smaller 5.7-inch HD+ display with 18:9 display aspect ratio. Despite its smaller display, the OPPO A83 feels handy and still comfortable to use.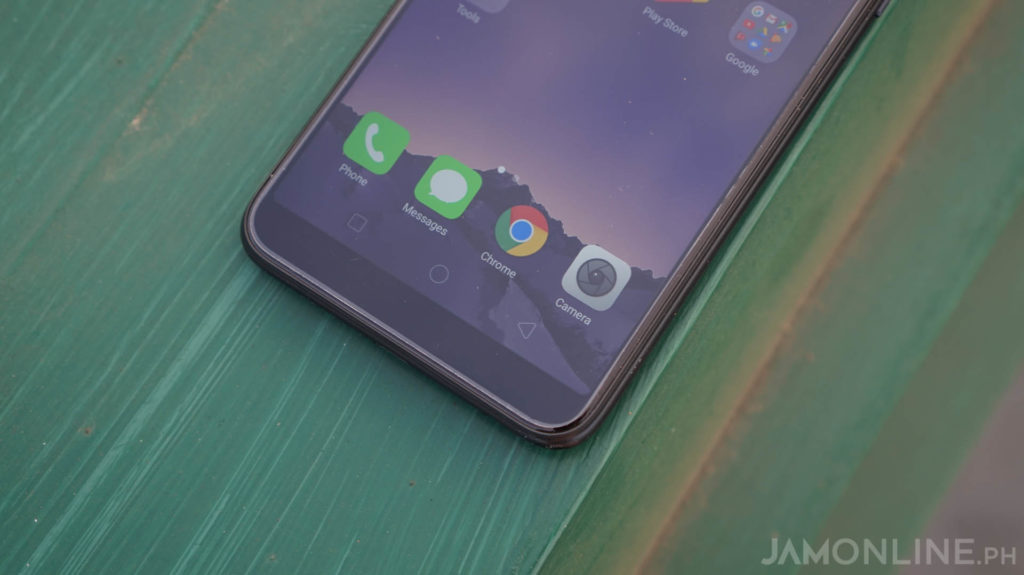 As expected, the smartphone uses a plastic body that feels light and comfortable to use. Its plastic body does not feel premium but it feels fine to hold. It is not cheap but it is not premium too. Just the fine plastic body for a mid-range smartphone.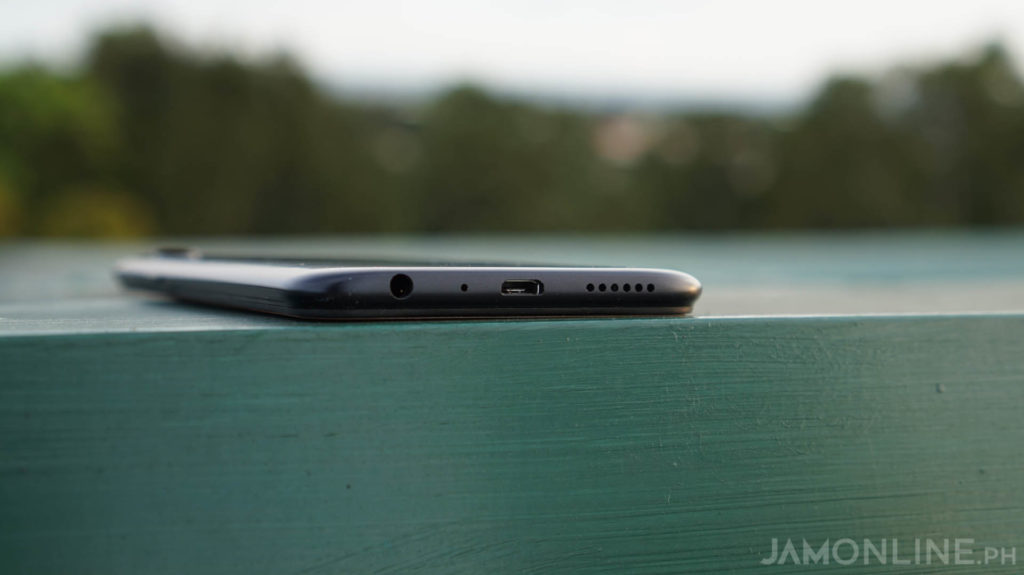 The OPPO A83 still uses a Micro USB port along with the 3.5mm audio jack. I'm glad that OPPO still hasn't removed that feature but I do hope that someday, OPPO can adopt the USB Type-C Port which is now being used by most smartphones. I mean, cmon. It's 2018 and a new OPPO smartphone still uses a Micro USB port.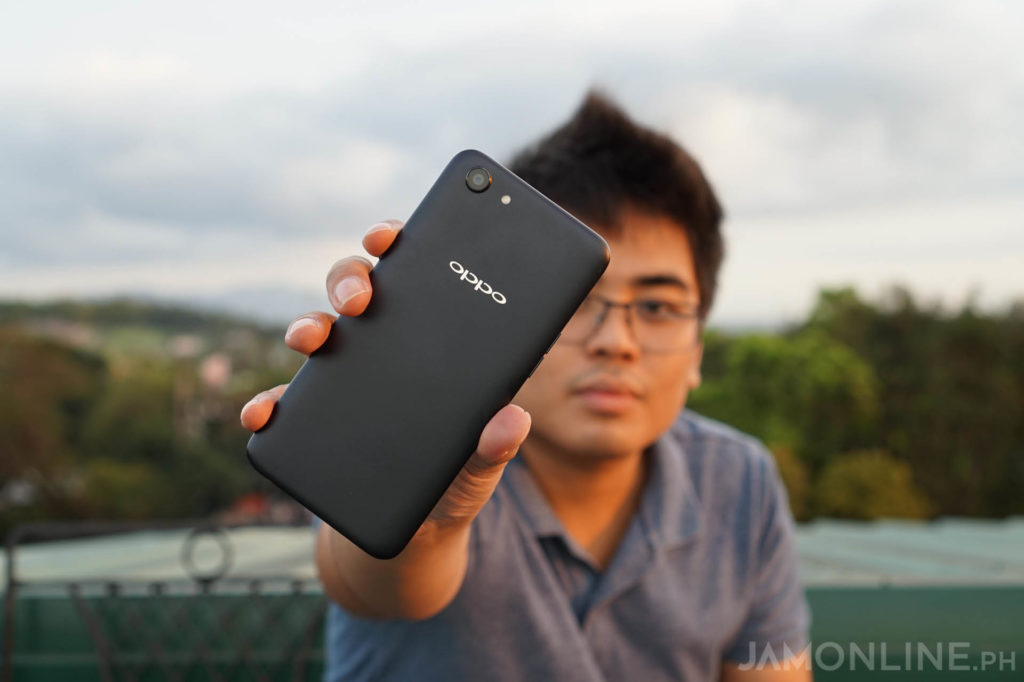 The OPPO A83 has a decent speaker. It doesn't feature a stereo speaker but it does its job well done. The smartphone is noticeably missing a fingerprint scanner but do not worry as the smartphone features face unlock which is by the way, really damn fast which is why I don't mind having a fingerprint scanner on this smartphone.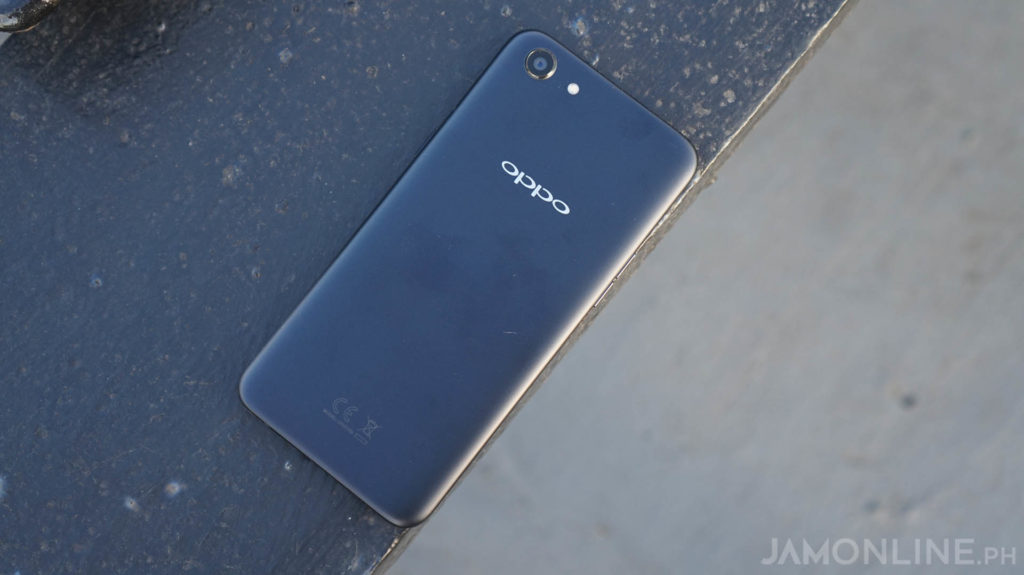 One of the things that I love about OPPO smartphones is that they feature a triple card tray. It means that you can use a MicroSD card without sacrificing one of the sim card slots of the smartphone.
Display
The OPPO A83 packs a smaller 5.7-inch display with HD+ resolution. And of course, the smartphone packs an 18:9 display aspect ratio. Just like the F5, it has rounded corners with a full screen display which make the smartphone comfortable to hold despite its screen size as the bezels are too thin.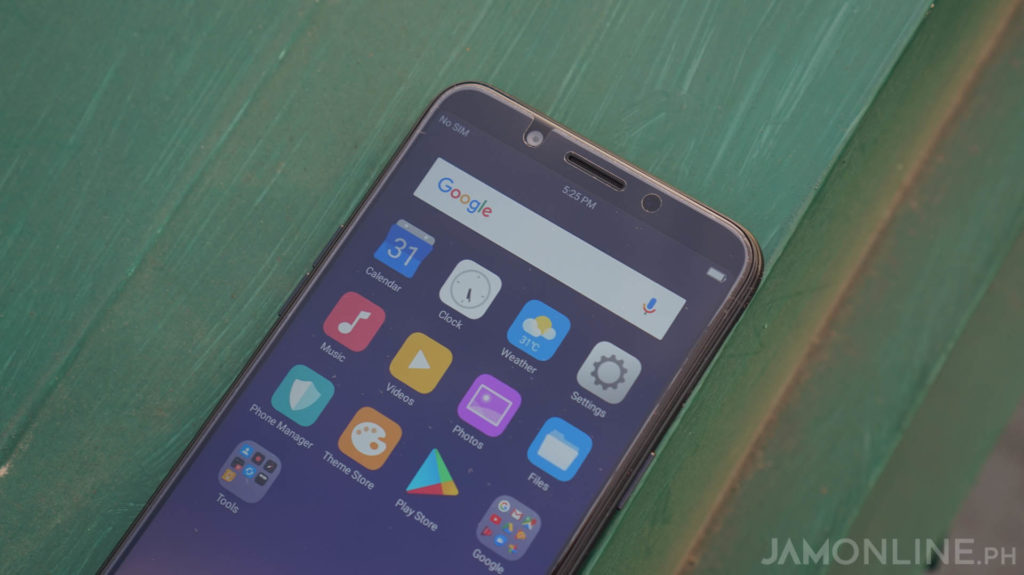 Having an 18:9 display aspect ratio has an advantage when it comes to a smartphone because the smartphone offers a larger screen but still more comfortable to the hand as it is narrower and playing landscape games would be better as the screen is wider on a landscape that lets you have more view on the game. This is really essential for games like Mobile Legends and Rules of Survival.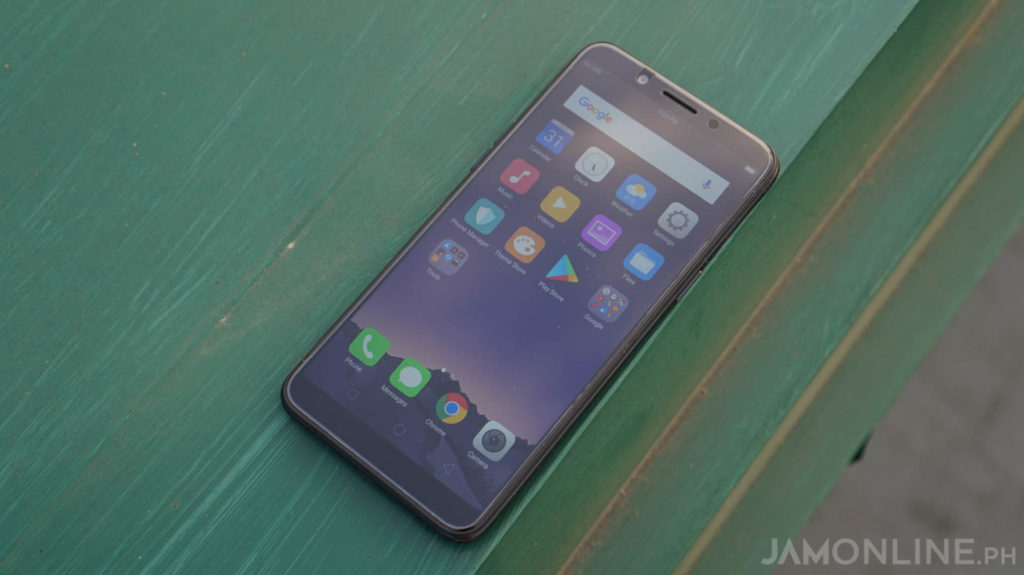 With regards to the display, the OPPO A83's 5.7-inch HD+ display isn't as crisp and as good as the one on the OPPO F5. Is it bad? Not really. The HD display looks fine and it doesn't look washed out. It will be just fine on using the smartphone outside but again, it isn't the best display that you can get on a smartphone at its price range but it will be just fine on normal usage.
Software
The OPPO A83 is running on Android 7.1.1 with Color OS 3.2. If you have used an OPPO smartphone before, nothing has changed much about the software. But for starters, its homescreen is also the app drawer of the smartphone. It means that once you open your smartphone, it will automatically direct you to all of the apps along with the widgets of the smartphone. It's fast and it's user-friendly and I didn't have a hard time using the software of the smartphone. You can do a little bit of customization with its theme store and of course optimize your smartphone with the phone manager.
Performance
One of the things that you gotta love with the OPPO A83 is its performance. Despite bearing the name of the A series, the OPPO A83 still uses the same chipset that was used in the OPPO F series. Yes, inside the OPPO A83 is powered by MediaTek Helios P23 chipset which is pretty powerful and stable.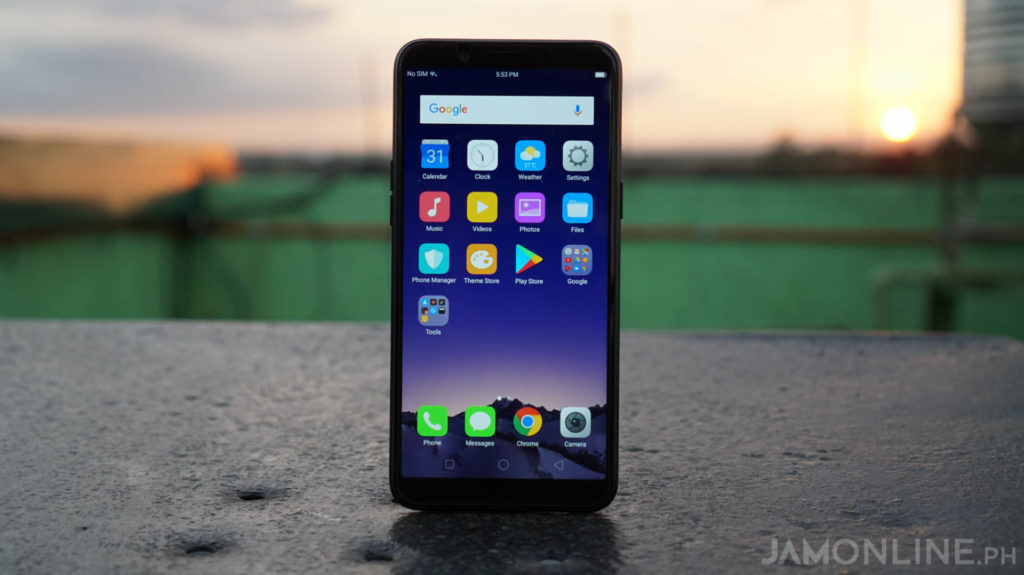 It also packs a 3GB of RAM inside along with 32GB of memory which is enough for most modern games including Rules of Survival and Asphalt 8. Thermal wasn't a problem too on this smartphone too and I didn't experience slowdowns and lags on the smartphone even at long heavy gaming usage. I'm actually pretty happy with the performance of the OPPO A83.
When it comes to gaming, any games that you'll install on this smartphone won't be a hassle to you. I've tried different games including Rules of Survival and NBA 2k18 and I was able to play it at medium-high settings at enjoyable frame rates.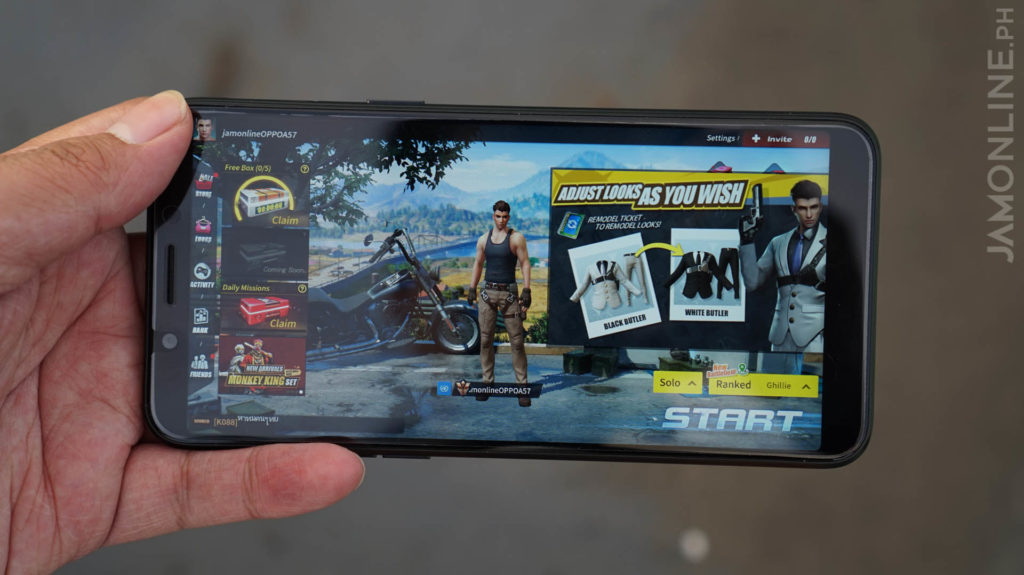 The OPPO A83 is actually a great gaming smartphone on a budget.
Battery Life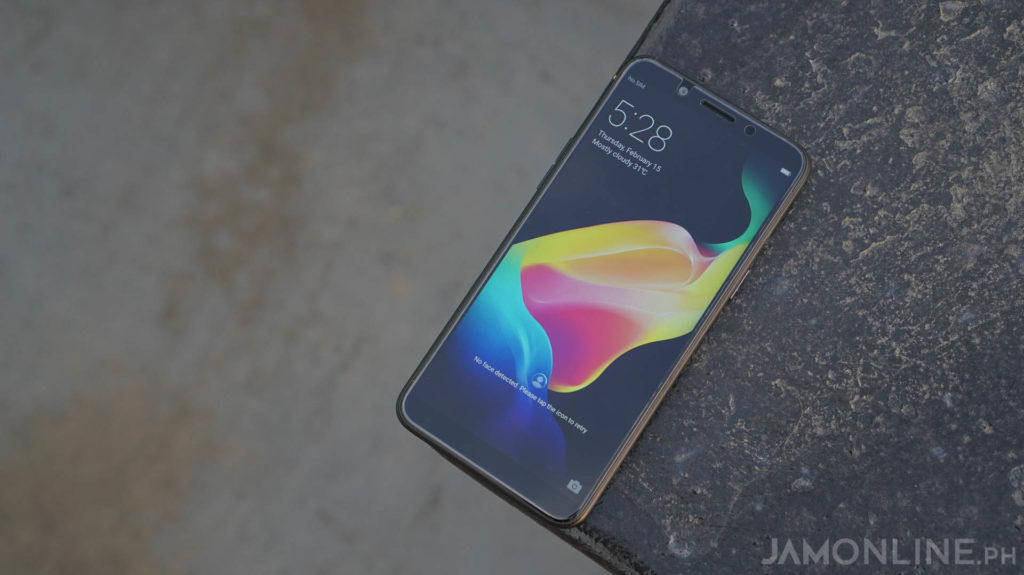 Here's another surprising feature of the OPPO A83 – it has a long battery life. I was able to use the OPPO A83 for a whole day without asking for a power bank or charger. I was able to get 10 hours 25 minutes Work 2.0 Battery Life on PC Mark that translates to a great battery life. I was using the smartphone for light gaming, browsing my news feed and checking out some sites for a whole day and the battery was able to last a day.
Camera
Despite being branded as an A series, the OPPO A83 still managed to capture great shots on both the rear and front camera of the smartphones. It's probably one of the best camera smartphones in its price range.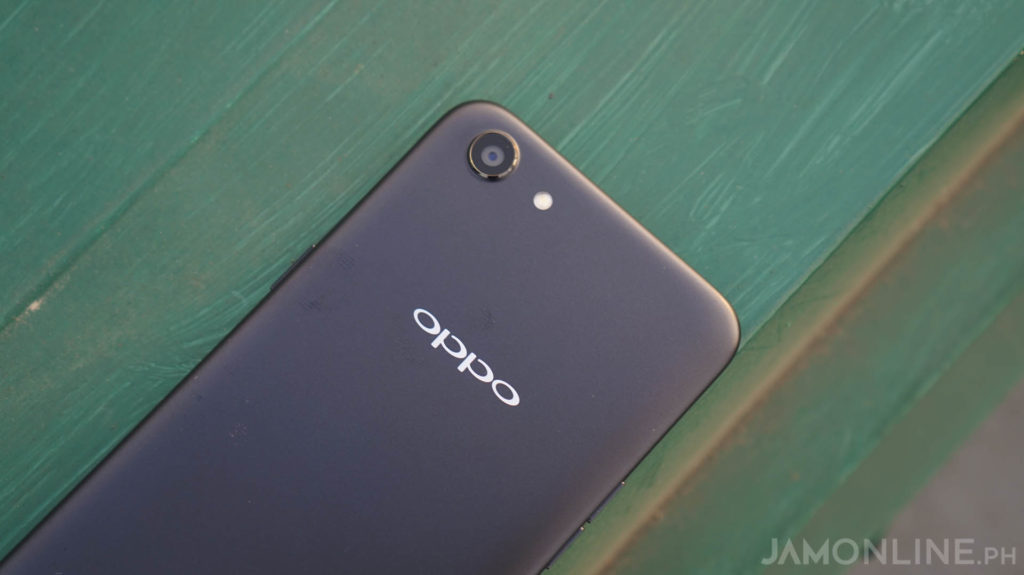 Most of the selfies that I took were great and it was sharp and the colors were really good whether I'm using it in well-lit environment or lowlight conditions. The OPPO A83 also produces a better depth of field effect compared to the previous smartphones of OPPO and I was really happy with its beauty mode.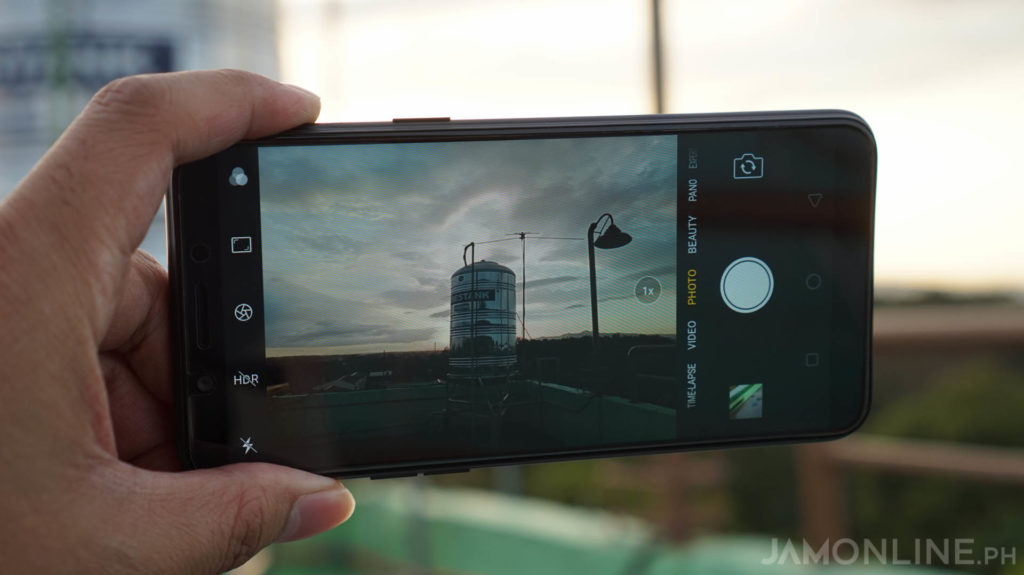 The rear camera of the OPPO A83 can take really good shots. Most of the shots that I took using the smartphone was good, has pretty good colors and they're really detailed. At low light, the smartphone still performs well as they're still bright and colors are good. You can check out the shots that I took using the OPPO A83:
Overall, the camera of the OPPO A83 really exceeded my expectations.
Verdict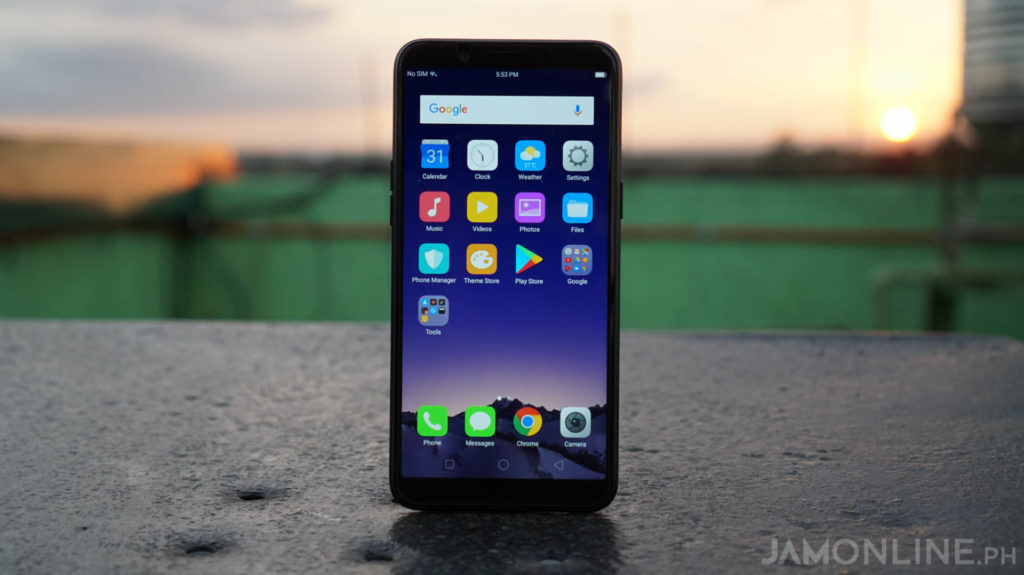 The OPPO A83 is the best smartphone in its price range. Period. The OPPO A83 has a great battery life, a full screen display, a powerful hardware inside, and lastly, a really good camera. The only thing that you won't probably like on this smartphone is its display which still rocks an HD+ resolution. The OPPO A83 exceeded all of my expectations and I highly recommend this smartphone because again, the OPPO A83 is the best in its price range.