OPPO F9 Jade Green is now available in the country and the smartphone definitely represents the beauty of the Philippine islands with its stunning colorway. In my opinion, this is the best colorway for the OPPO F9. Aside from the announcement of the availability, OPPO Philippines has also partnered with Bantay Kalikasan to help raise funds to preserve La Mesa Watershed and if you participate, you can get a chance to win a brand new OPPO F9 in Jade Green.
There will be a charity photo contest which will bring three photographers who travelled across the country to capture the best our country's unique sceneries, people, and culture and each of them has produced five photos on specific themes using the OPPO F9 Jade Green.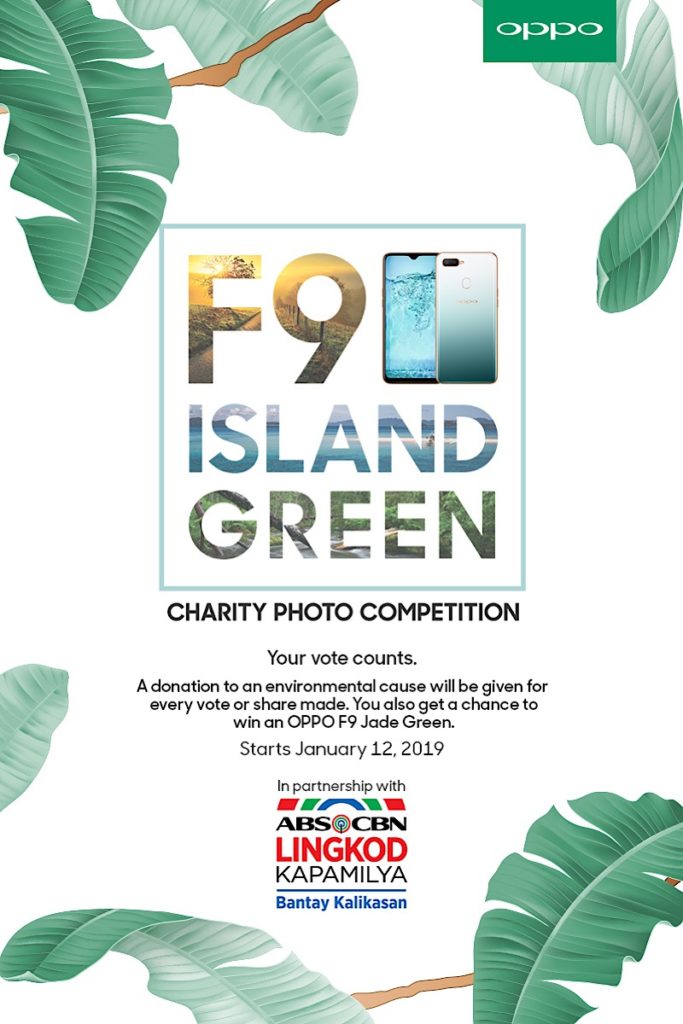 The public can choose their favorite photos and vote for their choices and share it to their social media accounts. You can only vote and share one photo per day until the end of the contest on January 31, 2019.
These votes and shares can actually help OPPO and Bantay Kalikasan's advocacy as OPPO Philippines will donate one peso for each vote and shre to Bantay Kalikasan's effort to play approximately three hectares of trees at La Mesa Watershed which is Metro Manila's only major watershed. So be sure to vote and share every day to get a chance to win a new OPPO F9 Jade Green and help contribute to the total donation. Be sure to use the hashtags #OPPOCharity and #OPPOF9JadeGreen.
There will be three voter-sharers that will win a brand-new OPPO F9 Jade Green in a raffle after the competition duration while the photographer that garnered most votes and shares will be announced on OPPO Philippines' social media pages.
So be sure to check out OPPO's Facebook page at www.facebook.com/OPPOPH and @OPPOPhilippines on Twitter and Instagram