Did you know that one of the popular Samsung Galaxy line is the Samsung Galaxy J series? Yes, they're the mid-range smartphones of Samsung and they did a pretty good job on this one. These smartphones may not pack the latest Exynos processors but they have some of the goodies that you can find from Samsung including their own software and the Super AMOLED display. Check out my review to know more about the Samsung Galaxy J5.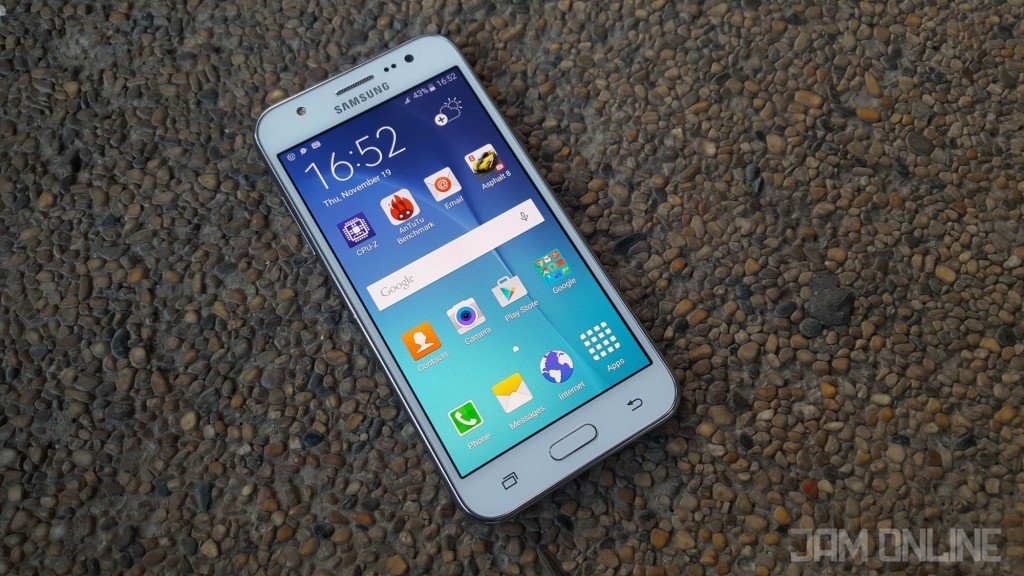 Design and Hardware
The first time you laid your eyes on it, it is unmistakably a Samsung smartphone. The design is very familiar and it hasn't been changed for years. But since this smartphone is an affordable mid-ranger, the smartphone is packed in a solid plastic body. But compared to the flagship smartphones of Samsung, this one doesn't have a fingerprint sensor and it has a thinner home button and there's a front facing flash too for selfies.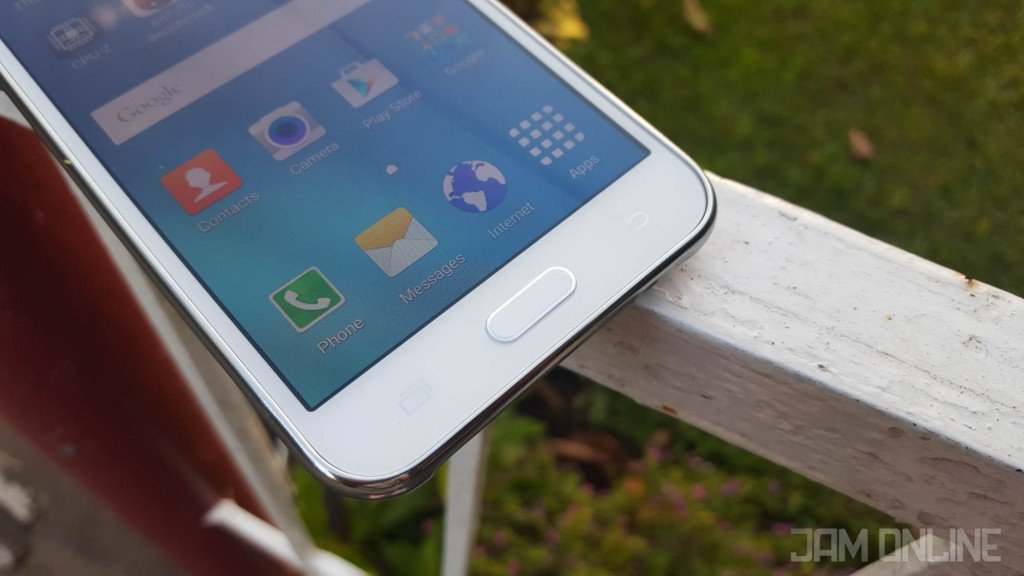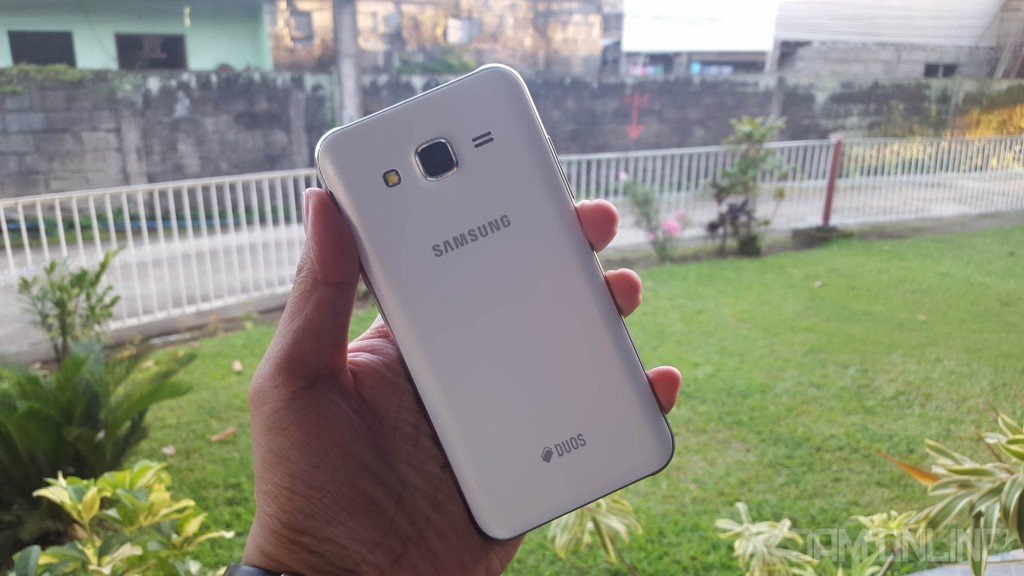 The smartphone is not thick and it is not also thin but it is very comfortable to hold although I wished that Samsung could also put in some premium materials even at their affordable range of Galaxy smartphones.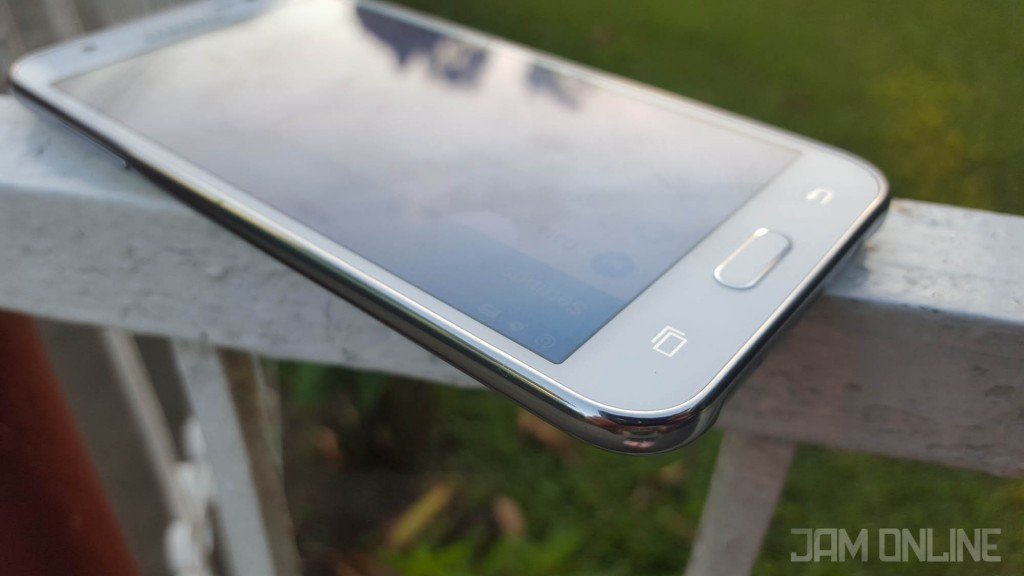 There's the Micro USB port and the 3.5mm audio jack at the bottom of the smartphone while the insides of the smartphone supports Dual SIM and MicroSD card along with the 2600mAh battery which was able to last up to a day or a day and a half on my usage.
Actually, the back of the Samsung Galaxy J5 Duos reminds me of my first Samsung smartphone, the Samsung Galaxy S3 although this one feels more solid and less cheap looking.
The Samsung Galaxy J5 Duos also support OTG if you think that the 8GB Internal storage and the MicroSD card slot is not enough for you. Another thing to like in this smartphone is it's finally boasting an LTE antenna inside.
Display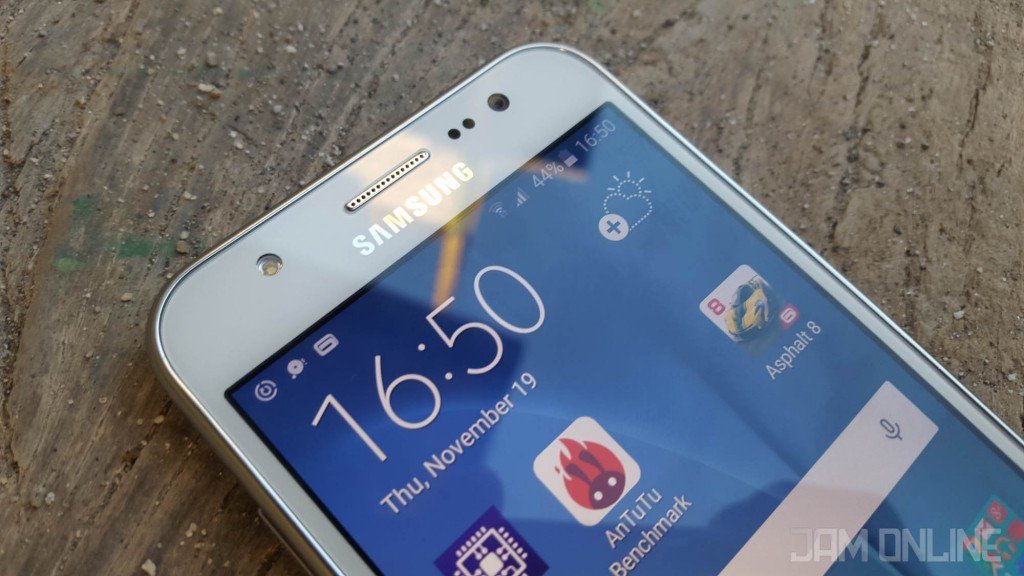 The smartphone got a 5-inch HD display and surprisingly, it's a Super AMOLED display despite its category as an affordable smartphone. And just like the other Samsung devices with Super AMOLED Display, the Samsung Galaxy J5 Duos doesn't fail to impress. Its color are vivid and the display is very bright.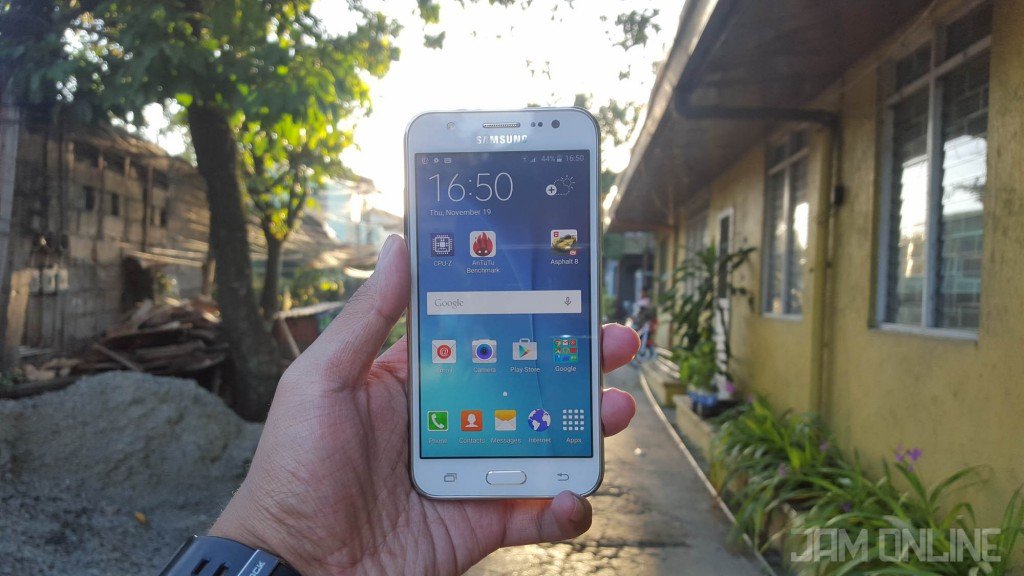 There's also a feature in the Samsung Galaxy J5 in where you can set the display for outdoors and it lets you have a very bright and overexpose display which lets you see the display clearly even at direct sunlight.
Software and Performance
The Samsung Galaxy J5 might have the similar UI of the Samsung Galaxy S6 but the processing power inside it is different that's why you cannot experience the same speeds of the Samsung Galaxy S6. Of course, you'll have the Galaxy apps on the Samsung Galaxy J5 in where you can download exclusive Samsung apps for the Galaxy J5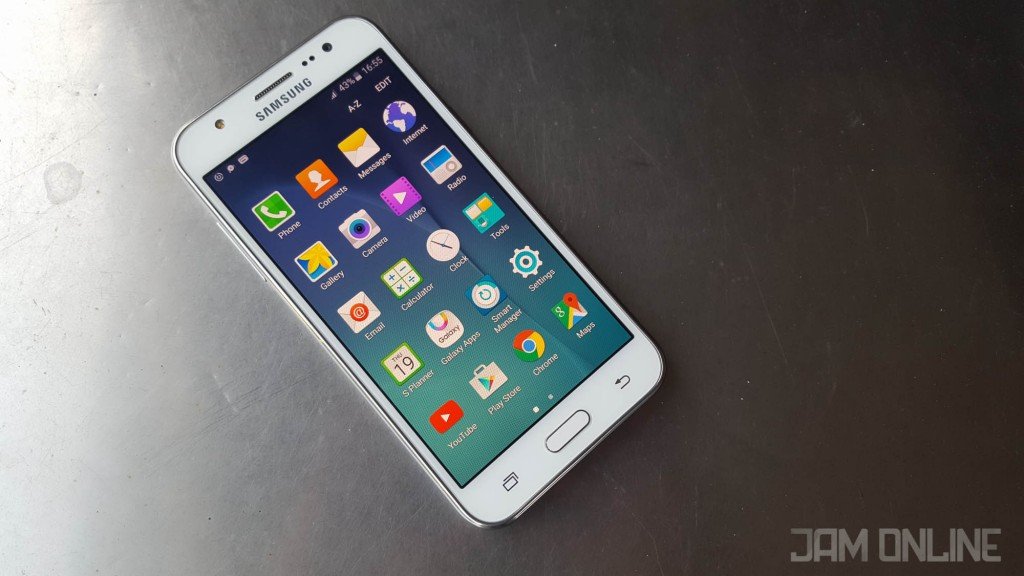 Inside the Samsung Galaxy J5, you'll find the Qualcomm Snapdragon 410 processor which gives a modest gaming performance and also LTE compared to its predecessor. There's a decent 1.5GB of RAM too in case you need to do multitasking. The Snapdragon 410 might not do well compared to its bigger brothers such as the Snapdragon 615 and Snapdragon 801 but it can still play the latest and demanding games such as Ashphalt 8 and NBA 2k16.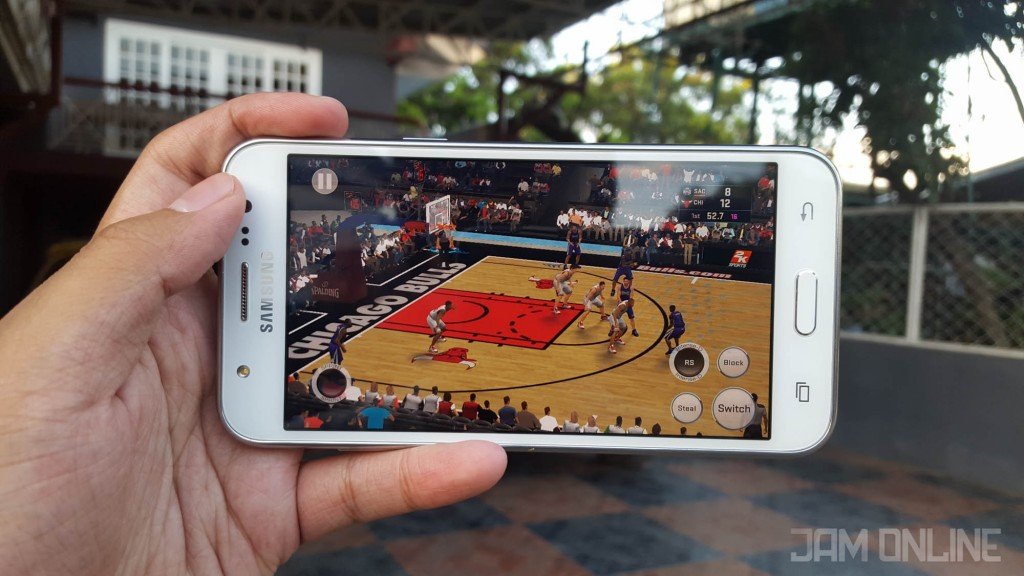 However, in NBA 2k16, I wasn't able to maxed out its settings and I was only to play it in lowest settings and it wasn't that smooth but it's playable. On most apps, I really didn't had too much problems and it was good despite that there are a lot of apps that are open.
Camera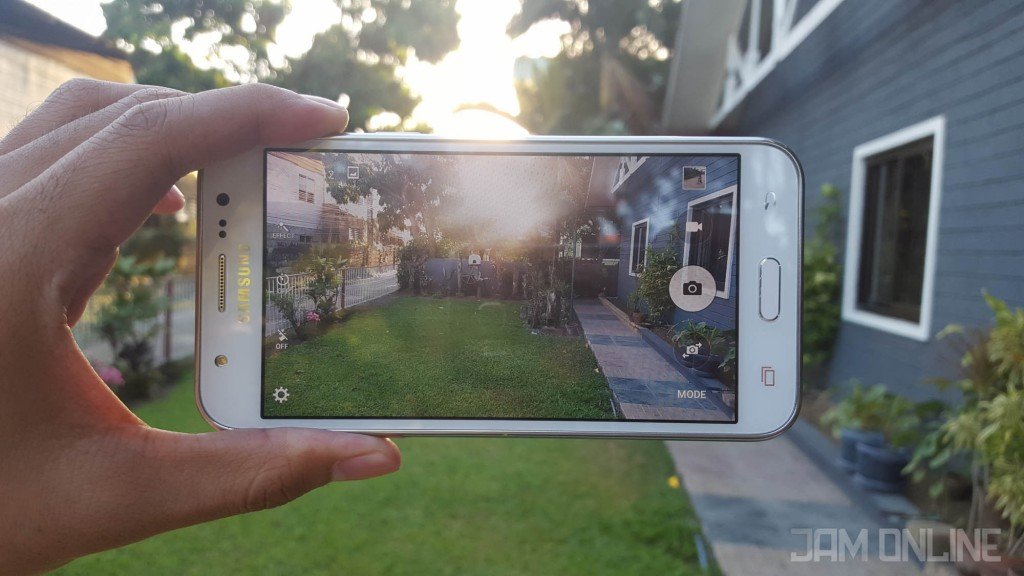 There's a 13 Megapixel Rear camera on the Samsung Galaxy J5 along with the 5 Megapixel Front Camera and one thing that I like with the Galaxy J5 is its camera. The front camera is not just a wide angle camera which is really great for selfies but it also got a front facing LED Flash which is really helpful when taking selfies at dark environments.
Regarding the rear camera, you may check out some of the photos that I took using the smartphone:
Verdict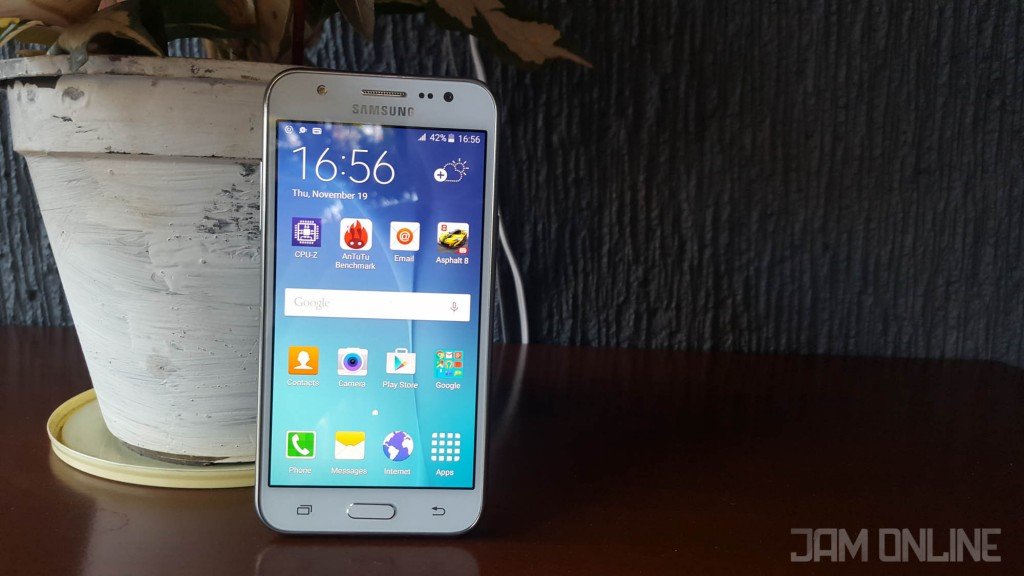 The Samsung Galaxy J5 is a solid smartphone. It might not be as much as powerful as the other smartphones with better SoCs but this smartphone can do its job well. If you're looking for a midrange smartphone, this is a good one but the TouchWiz UI is aging and its processing power cannot handle the latest games. But hey, this smartphone is still good.