Lazada will be having a bounce-back sale this May 5 and Cherry Mobile is joining the sale too with some of their smartphones that will be offered at a more affordable price. Some of the smartphones that will be on sale are the Cherry Mobile Rover 2, Cherry Mobile Desire R8, Cherry Mobile Flare S7 3GB, Cherry Mobile Flare X3, and the Love Marie BT Speaker and Powerbank.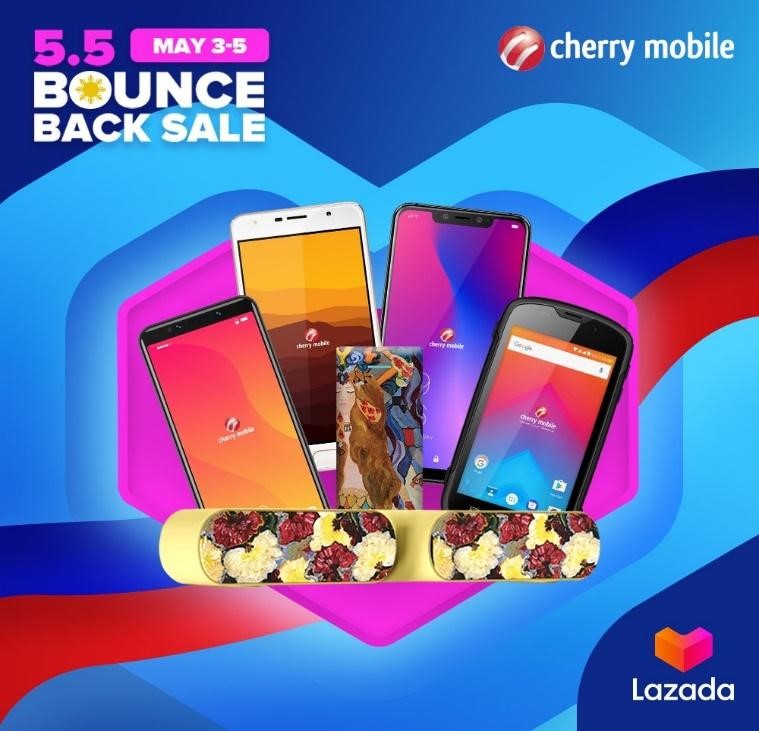 The Cherry Mobile Rover 2 is one of the company's water and shockproof smartphone and it's better for those people who are working in tough conditions. The Cherry Mobile Rover 2 is normally priced at Php2,999 but you can get it for Php1,199.
The Cherry Mobile Desire R8 is one of the company's premium smartphone because of its design. It comes with an octa-core processor, a dual-lens camera, and 32GB of storage. The smartphone will be on sale this May 3 to 5 for only Php3,999
The Cherry Mobile Flare X3 is one of their latest products that are on sale. The smartphone comes with Helio P60 Octa-Core processor and it comes with a beautiful gradient design color at the back. The smartphone is normally priced at Php9,990 but you can get it for Php7,999.
The Cherry Mobile Flare S7 will be also on sale. The smartphone will be even more affordable at Php3,499. The Love Marie BT Speaker and powerbank will also be on sale for only Php1,999
You can check out Cherry Mobile's Lazada page here: https://www.lazada.com.ph/shop/cherry-mobile