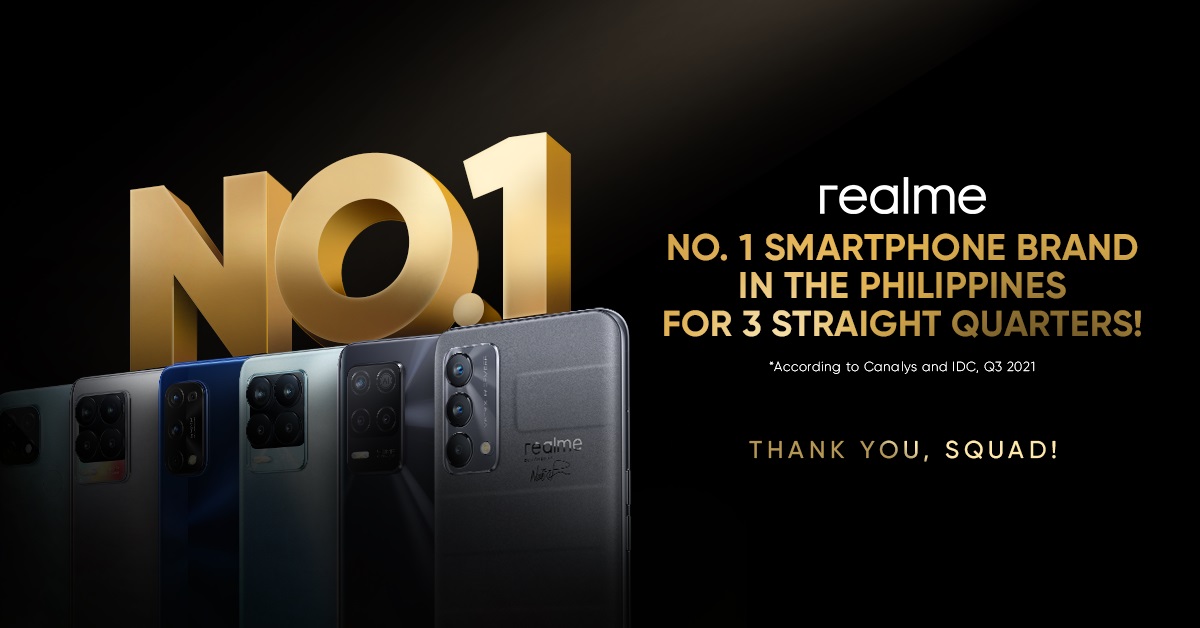 realme continues to dominate the Philippine smartphone market, claiming the top spot for Q3 2021.
For three consecutive quarters, international research firms Canalys and IDC named realme as the biggest mobile vendor in the Philippines.
According to Canalys, realme ranked first for Q3 2021 with 26% of the local market share while also topping IDC's latest report.
To express its gratitude to its loyal customers, the brand announced its #realmeWithYou campaign.
#realmeWithYou Raffle Promo
As part of the campaign, the mobile company kicked off its #realmeWithYou raffle promo, where more than 16,000 realme TechLife prizes and an all-new Mitsubishi Mirage G4 will be up for grabs.
To join the promo, customers have to buy a realme device with a minimum worth of Php5,000 at participating stores. These include its flagship store, authorized partner dealers, and official Lazada and Shopee stores. Promo runs from November 15, 2021 to January 2, 2022.
Register here to see full mechanics.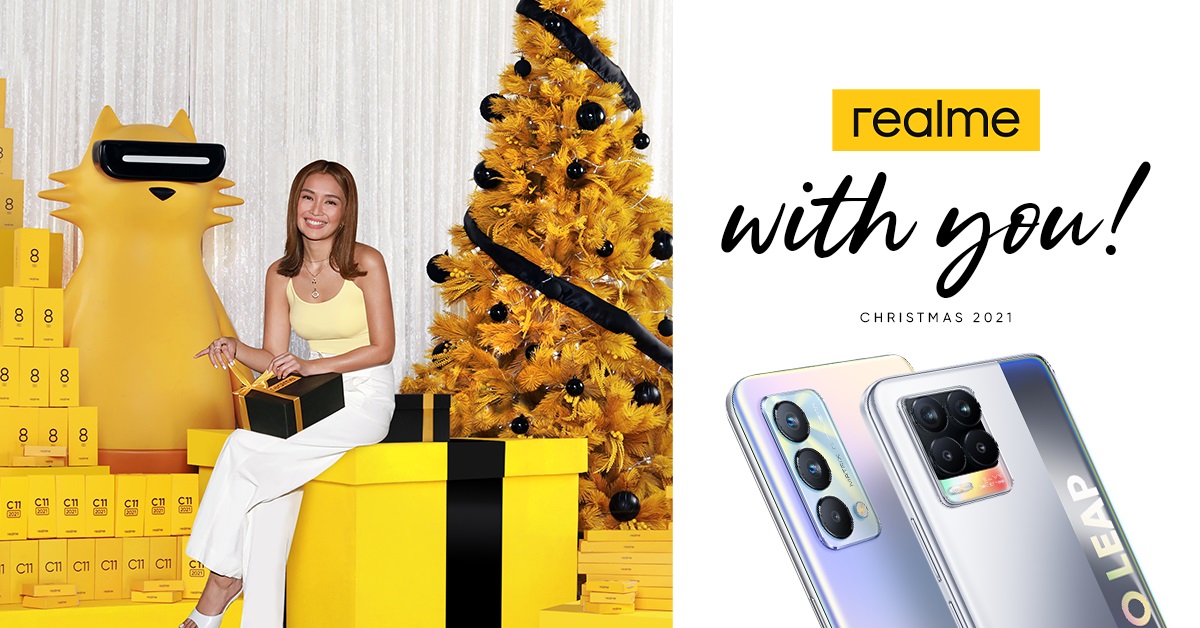 realme Mobile Legends Cup: Streamers Royale
Meanwhile, realme also revealed its Mobile Legends Cup: Streamers Royale. The brand invited top streamers to battle it out for charity. With this, the winning team's charity of choice will receive a prize pool of Php20,000.
To join, visit this link.
#realmeWithYou Christmas Songwriting Contest
realme is also set to launch its Christmas songwriting contest, where aspiring artists can win Php50,000 worth of realme devices. They will also have the chance to sing realme's official Christmas track.
Interested participants must upload a duet video on TikTok and compose their own title lyrics. The theme must be "realme with you," and bridging families despite the distance.
The deadline for entries is on November 25. Visit realme's official TikTok account to learn its complete set of mechanics.
Amazing deals await you!
In addition, realme is also holding its big holiday sales for Christmas. These include realme Brand Day Sale on Shopee on November 26 and the realme 12.12 Christmas Sale on both Shopee and Lazada.
realme will announce more details about these deals soon, so stay tuned!