Last Computex, ASUS has silently revealed their newest notebook to pack a Ryzen processor, the ASUS ROG Strix GL702ZC. So what's so special about it? Well, since this notebook is running on a Ryzen 1700 8-core processor inside with 16 threads. You'll also get anRX580 inside which is AMD's current best offering for their graphics card which supports FreeSync and it's also VR-ready. Check out the specs of the ASUS ROG Strix GL702ZC below:
ASUS ROG Strix GL702ZC Specs
AMD Ryzen 7 1700 8-core/16-threads CPU, 65W
17.3-inch Full HD display with FreeSync
Up to 32GB SDRAM DDR4 2400MHz
M.2 NVMe/SATA 128GB/256GB/512GBSSD
SATA 1TB 5400RPM SSHD FireCuda
Windows 10/Windows 10 Pro
41.2 x 27.5 x 3.4cm
3kg
This is really interesting now that Intel has now a competitor in the notebook space. We might only see the Ryzen 7 on gaming notebooks as this one has a high power dissipation but it will be interesting to see more notebooks running on AMD Ryzen and AMD Radeon GPUs.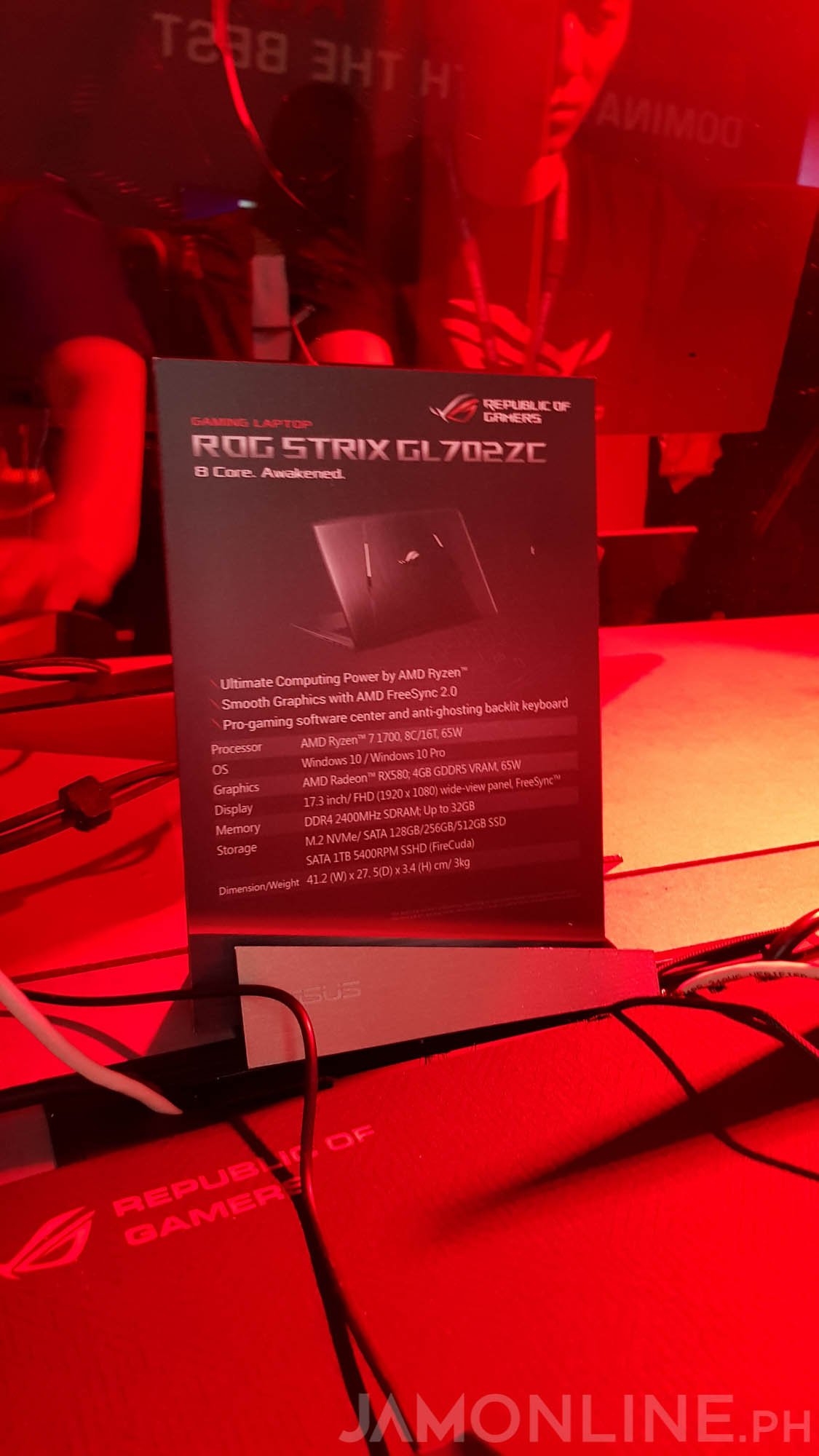 Oh, and before I forgot, the ASUS ROG Strix GL702ZC only comes in red backlighting so yeah, no RGB for you. The SRP of the ASUS ROG Strix GL702C wasn't announced but it is expected to have a price around $1300.