Here's a good news for Vivo Philippines. According to the company, as of April 5, the Vivo V9 has received over 18,000 pre-orders which started on March 26.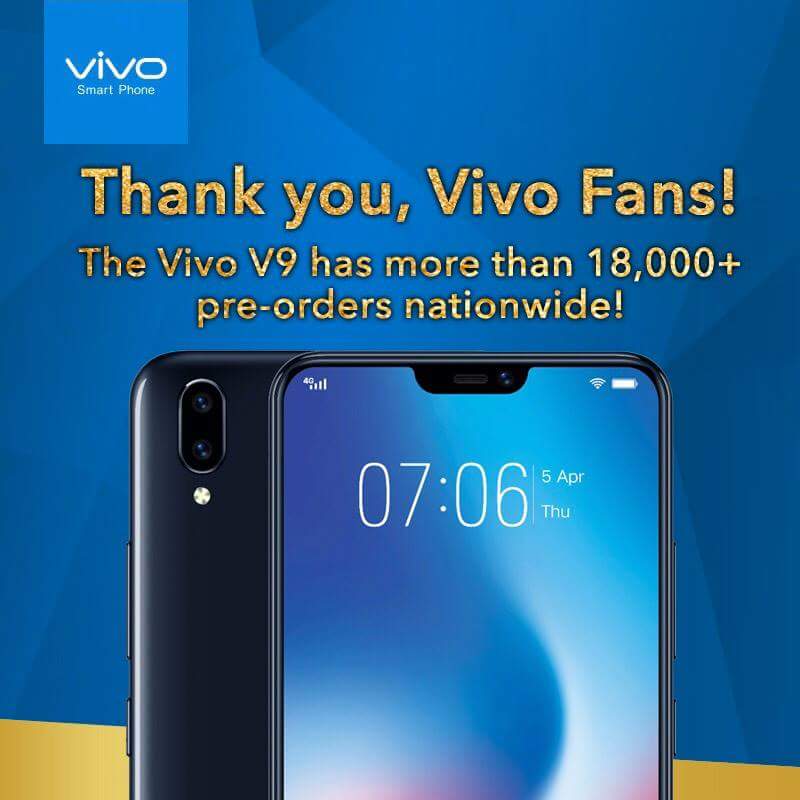 Due to this success from Vivo Philippines, the company has brought in additional units to accommodate the growing interest of Filipino consumers.
The Vivo V9 is known for having a 6.3-inch FHD+ notched display, a dual rear lens camera and 24-megapixel selfie camera that can perform really well, and a Qualcomm Snapdragon 626 processor inside.
The Vivo V9 retails at Php17,990 and it is now available nationwide.
Check out our review of the Vivo V9 here: