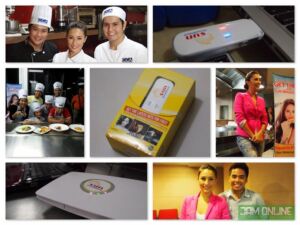 Who doesn't love fast internet? We all love fast internet, Don't we?. And just like our internet, all of us loves Solenn Heussaff. Everybody knows her right? Anyway, Sun Cellular showed us the power of their new product, the Sun Broadband Wi-Fi stick. Before we get to CCA Manila (That's in front of Ateneo), we rode on a Sun Wi-Fi Stick powered and we experience its power and its speed right in the van. And yes, the Sun Broadband Wi-Fi stick that we used is just connected to a power bank to operate. Check out our experience with the Sun Broadband Wi-Fi Stick and the Cookfest with Solenn Heussaff.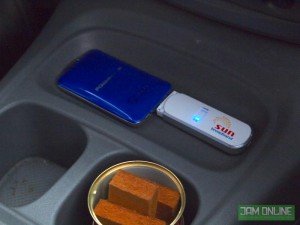 Sun Broadband WiFi Stick connected to a Power Bank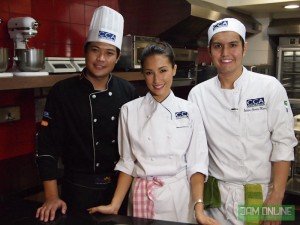 When we were dropped at CCA Manila, we immediately went to Solenn's taping of Taste buddies and of course, Solenn didn't forgot to mention the sponsor, CCA Manila and Sun Broadband. She showed how Sun Broadband helps her in her career as a chef and as a professional make-up artist. CCA also toured us into their facilities and rooms. My favorite one is the Coffee room. Those tools came from Italy and I can smell the aroma of the coffee in the room. And it smells damn good. Too bad there's no coffee during that time.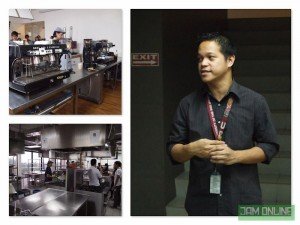 And after that, Sun Cellular team discussed to us what's latest on Sun Broadband. Of course, Solenn was still there to answer some of our questions. Okay. So let's get back to Solenn, I mean the Sun Broadband. The cheapest that you can get from them is the Plan 250 while the highest is Plan 899, which is the unlimited internet. FYI, the model that was used for Sun Wi-Fi Broadband Stick was ZTE MF70. Check out the table below to better understand the plans.

You already have a knowledge about the plans. Now, let's get back to Solenn Heussaff. Aside from showcasing us the prowess and plans of Sun Broadband, the Sun Broadband team also treated us to a Cookfest with Solenn Heussaff. I never thought that we would have a chance to cook with her. Aside from being gorgeous and beautiful. Maaaaan, she was so kind, humble and she's really good in the kitchen. I know I know. Those are just some characteristics that a man would want from a woman.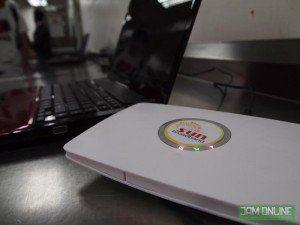 We were divided into two teams — Team Solenn and Team Sun Broadband and we were given ingredients to cook for something with the help of Sun Broadband to search for the right dishes. Fortunately, Team Solenn won the Cookfest.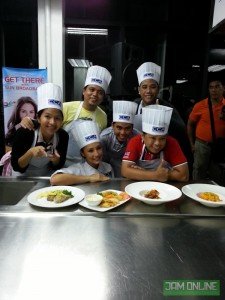 Team Solenn!
And yes, it was a fun filled event and I hope that it could happen again soon. The new Sun Broadband Wi-Fi Stick is available in both Postpaid and in Prepaid. The Sun Broadband Wi-Fi Stick Prepaid kit costs P2495 with a free 5 hours internet while the unlimited postpaid plan starts at Plan 899.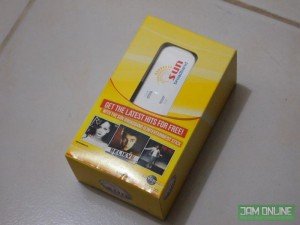 Sun Broadband WiFi Stick