Upon announcement of the new Zen 3 cores, AMD has not only committed to performance per watt and also performance to price ratios but also a striking lead in every segment. Today, we check out a midrange option among the Ryzen 5000 series – the AMD Ryzen 7 5800x.
Edit: November 16, 2020 – Added 1440p Benchmarks
Zen 3 Architecture with the Ryzen 5000 Series
The recently released Ryzen 5000 series is the direct successor of the Ryzen 3000 series. With AMD's AM4 chipset, anyone with an X570 or B550 can update their BIOS (AGESA 1081 or above) should be able to upgrade to the new processors without any hitches.

[table id=10 /]
Performance Testing
We have recently begun creating a fresh new benchmark library and we started with Intel's 10700 and AMD's newly announced Ryzen 5000 series.
[table id=11 /]
SuperPi
SuperPi is a popular single-thread benchmarking tool that calculated Pi using the CPU. Here, we utilize it to calculate to the 32 millionth value.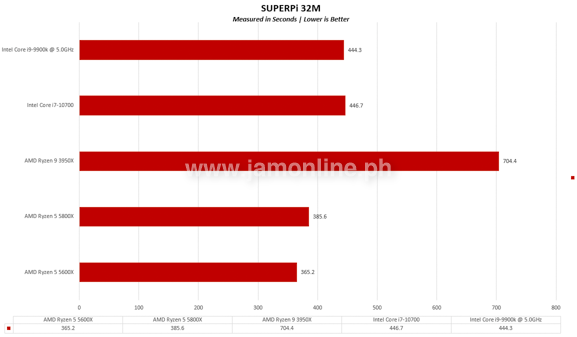 Cinebench R20
Cinebench is one of the most popular modern CPU benchmarks built around the renderer of Maxon's Cinema 4D software. Here we show the performance of both single-tread and multi-thread.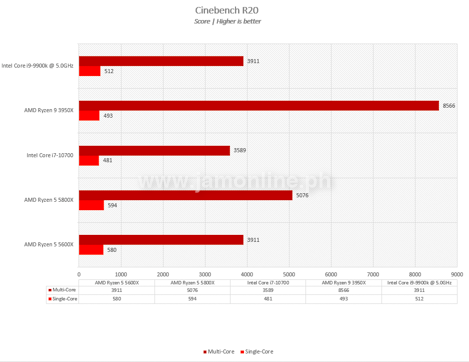 Blender
Blender is a free open source professional-grade rendering programs that make it a popular benchmarking tool. It has become a standard CPU benchmarking with BMW27 and Classroom as the most used scenes.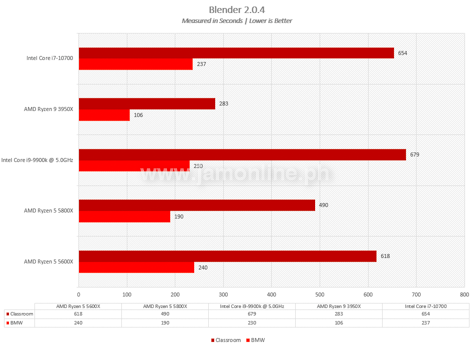 Corona Renderer v1.3
Corona Renderer is a photorealistic renderer available for Autodesk 3Ds Max and Maxon Cinema 4D. It is similar to Blender and delivers physically plausible and predictable output thanks to the realistic lighting algorithm, illumination, and materials. It does not support GPU rendering hence is a good tool for CPU performance benchmarking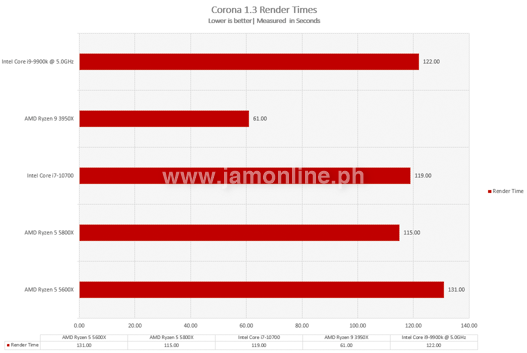 POV-Ray 3.7
POV-Ray has been a long time benchmark staple that is known to load every single thread in a system. The benchmark takes up a large amount of power and current, so it is important to ensure that cooling is sufficient when running this tool. Here we show the number of pixels per second under both multi-thread and single-thread performance.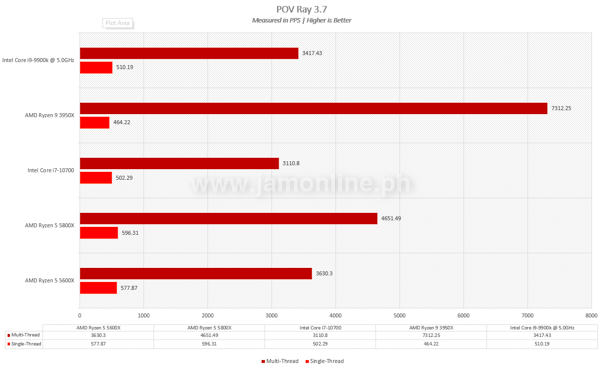 PCMark10
PCMark 10 is a performance benchmarking tool covering a wide variety of tests to depict commonly performed tasks. Here we show all the tests performed utilizing Digital Content Creation, Essentials, Productivity and Overall scores.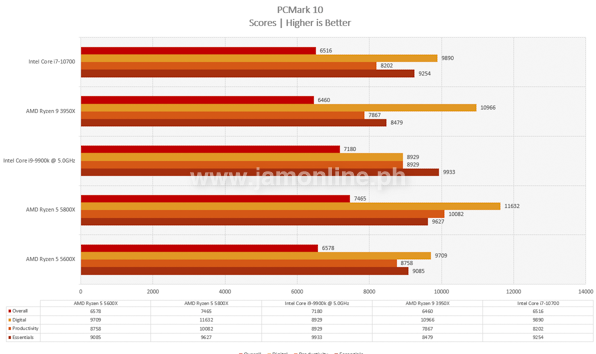 Gaming Benchmarks
Horizon Zero Dawn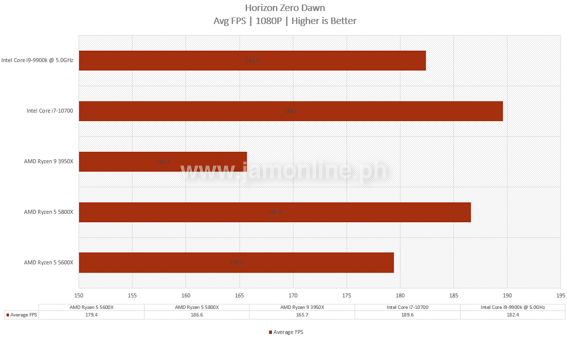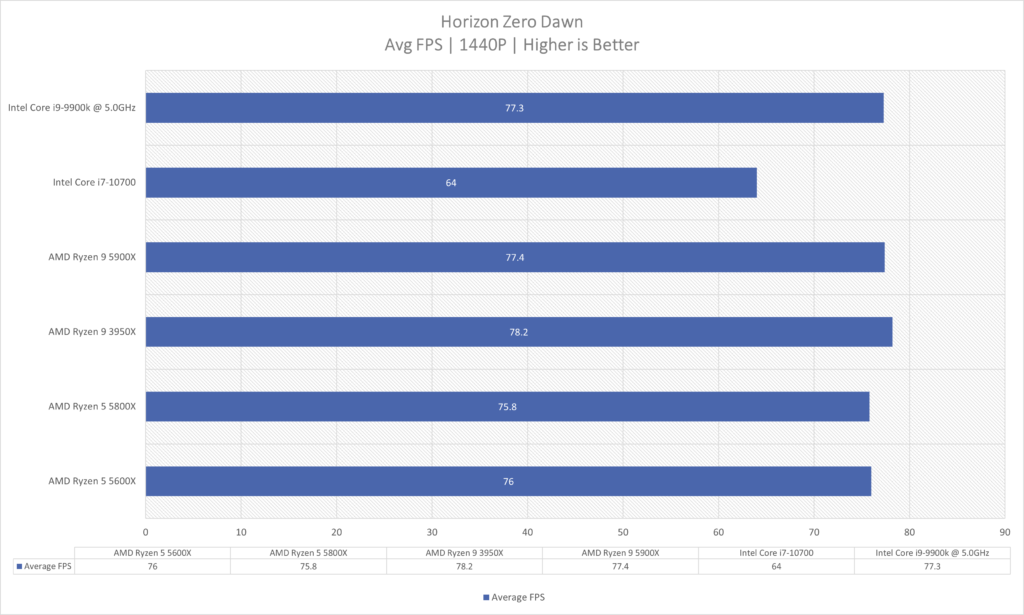 Rise of the Tomb Raider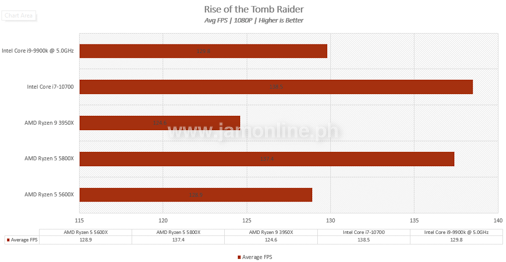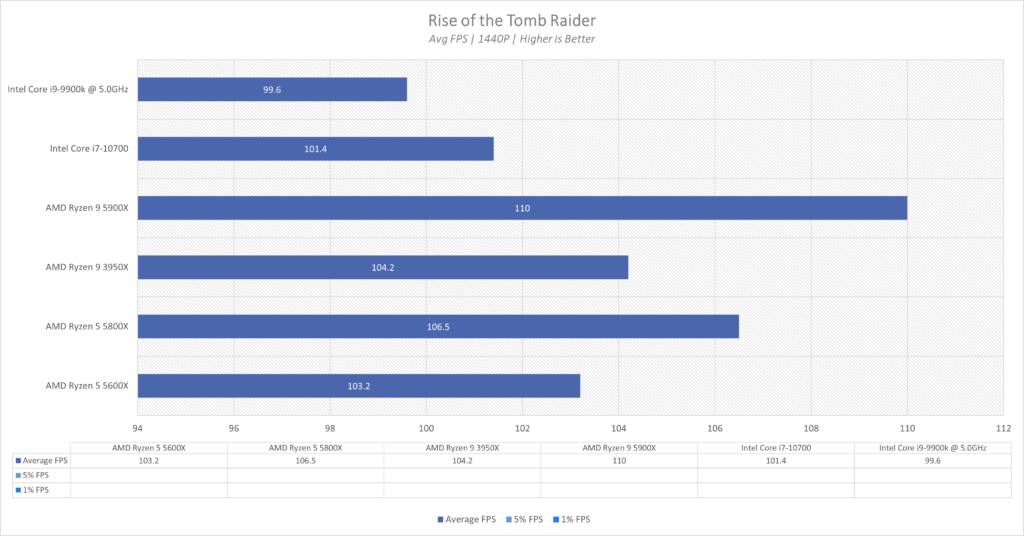 Shadow of the Tomb Raider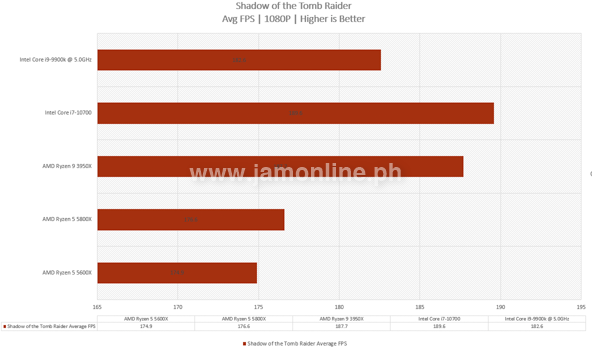 GTA V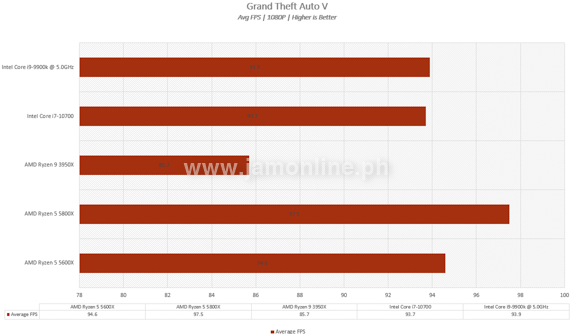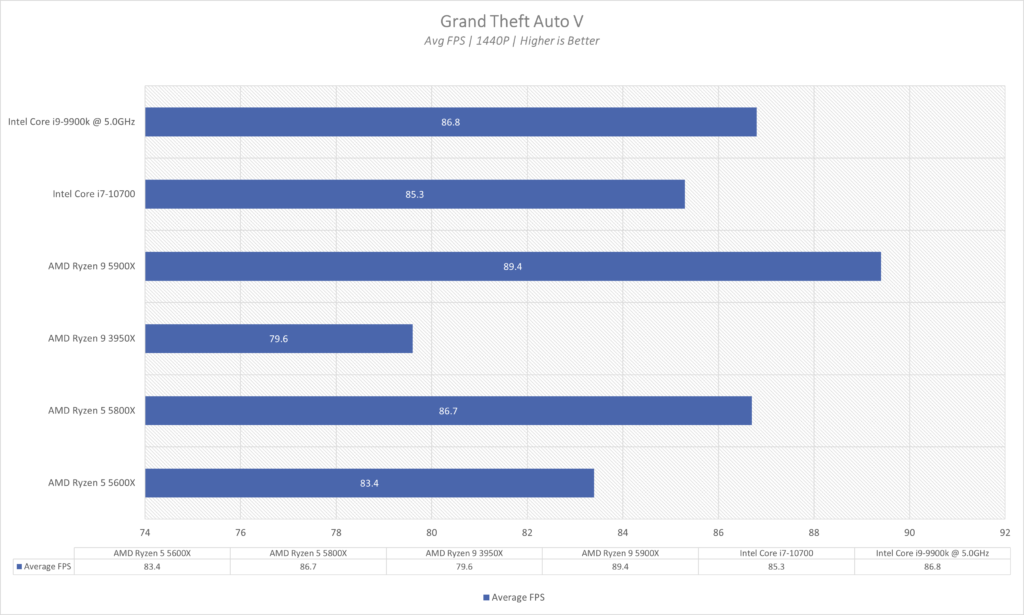 F1 2020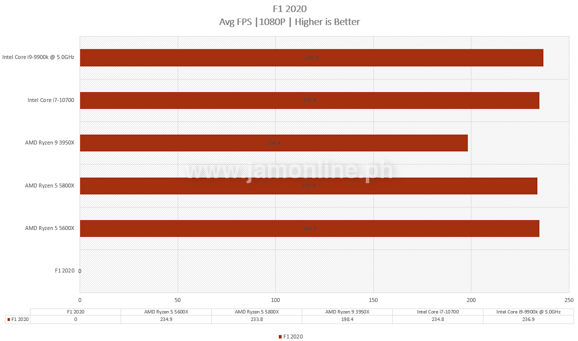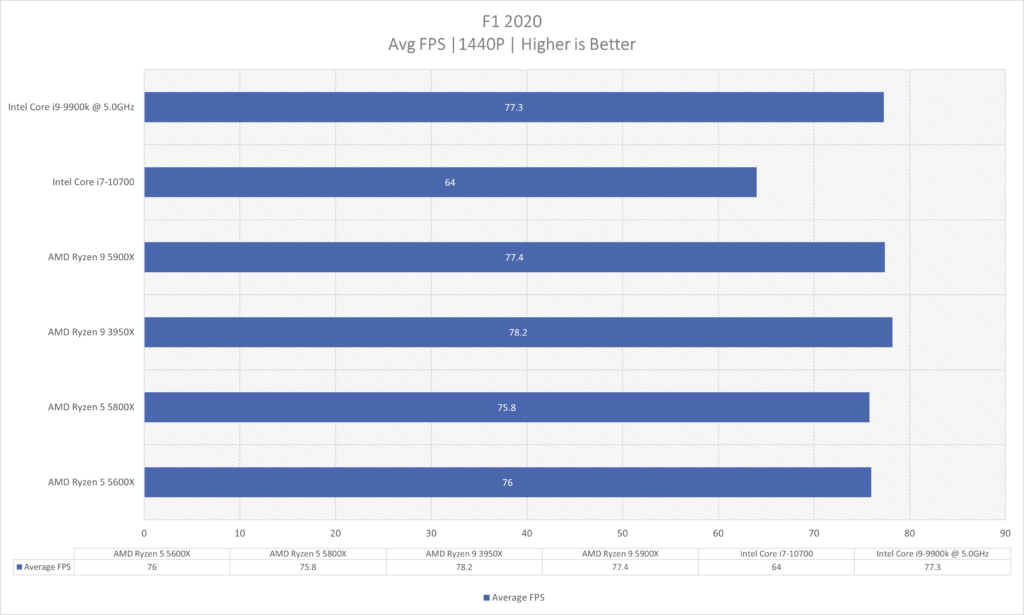 AMD has fallen behind in terms of gaming performance with their previous generations but has fully recovered with the Ryzen 5000 series. The results of the AMD Ryzen 7 5800x with Sapphire's Radeon RX5700 XT gives us a comprehensive idea of what performances their new processors would be able to perform under heavy computing graphics.
Performance and Price
AMD has finally bounced back and hitting Intel where it hurts. The recently released Ryzen 5000 Series mainstream desktop processors definitely have great improvement compared to previous generations. They are now able to go head-to-head with Intel's single-thread performance and secures their lead in the multi-thread performance as seen in our benchmarks.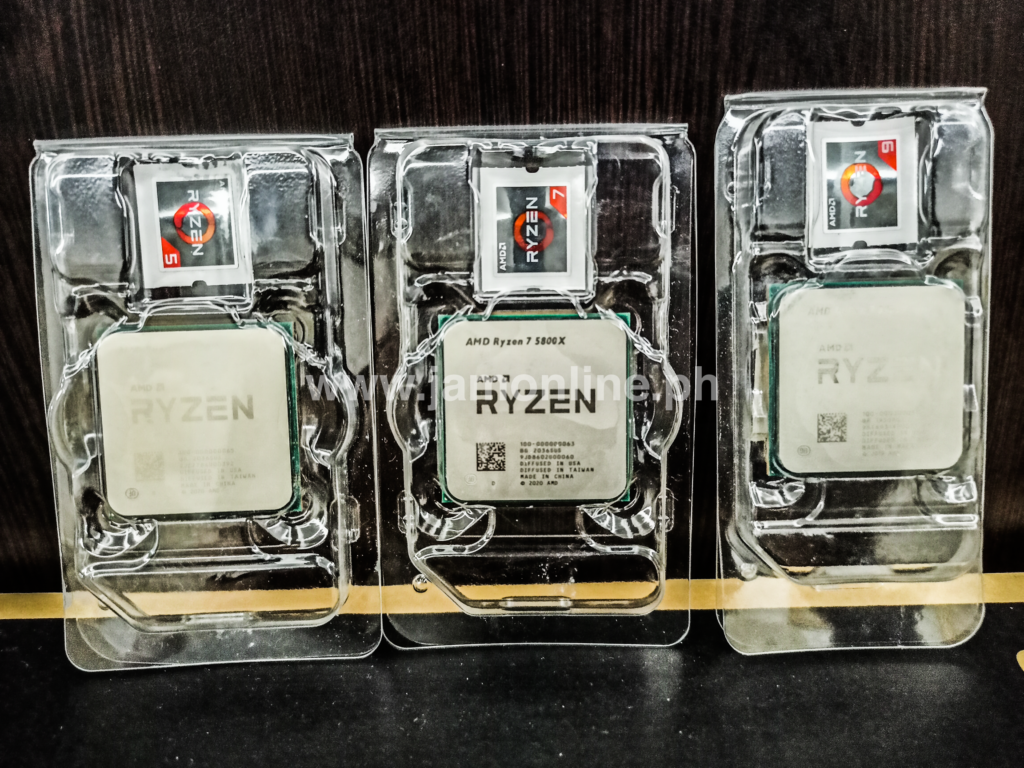 AMD has kept their promise to secure a lead in all segments despite sticking to their AM4 socket. AMD used to be a great recommendation for productivity but now is a better option in gaming as well.
The Ryzen 5000 also include the PCI-e 4.0 support which is the next-generation technology for faster read and writes speeds. AMD definitely takes 2020 with a storm with their launch of the 5000 series from the mid-range to the high-end mainstream desktop market.
[table id=10 /]