Windows Phone doesn't get really the attention of the many due to its small market share and the limited availability of applications despite having some cool features including Continuum. I myself isn't enticed of Windows Phone too but that changed when the HP Elite X3 was unveiled.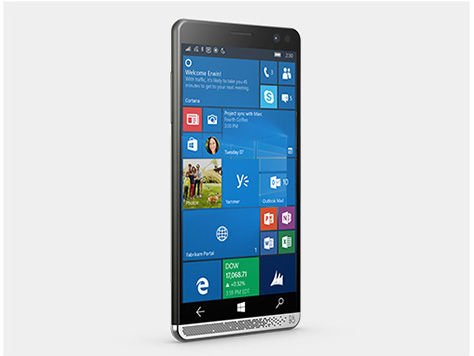 Yes, this smartphone still packs an ARM processor from Qualcomm which means that the smartphone cannot run the desktop applications that you mostly use on your smartphones but the HP Elite X3 comes with HP workspace lets you run apps from the cloud. So yeah, the smartphone is designed for business users.
But the most impressive feature of the HP Elite X3 is its availability of accessories. HP will be selling a desk dock which lets you connect your smartphone to an external display. This dock has 2 USB ports, 1 USB-C, Displayport, and an Ethernet port. The other one is the Mobile Extender that looks like a laptop but it is really just an accessory that has a keyboard, battery, display, and touchpad. The Mobile Extender lets you have a desktop experience using the power of your smartphone and yes, the mobile extender is connected to your smartphone wirelessly.
HP Elite X3 Specs
Qualcomm Snapdragon 820 processor
5.96-inch WQHD AMOLED display
4GB of RAM
64GB of internal storage, expandable via microSD
16-megapixel rear camera with LED flash
8-megapixel front camera
Dual SIM
LTE
WiFi
Bluetooth
GPS
Fingerprint scanner
USB Type-C
Windows 10
4,150mAh battery
Unfortunately, there are no announcements regarding the availability of the HP Elite X3 in the region.