ASUS has launched the FX505 series earlier this year and it's their latest gaming notebook. It packs a Ryzen 7 3750H processor and the latest GTX 1660Ti GPU. This combination has made the notebook affordable and despite the lack of ROG naming and the usage of the TUF Gaming branding, the ASUS TUF Gaming FX505DU is decent enough.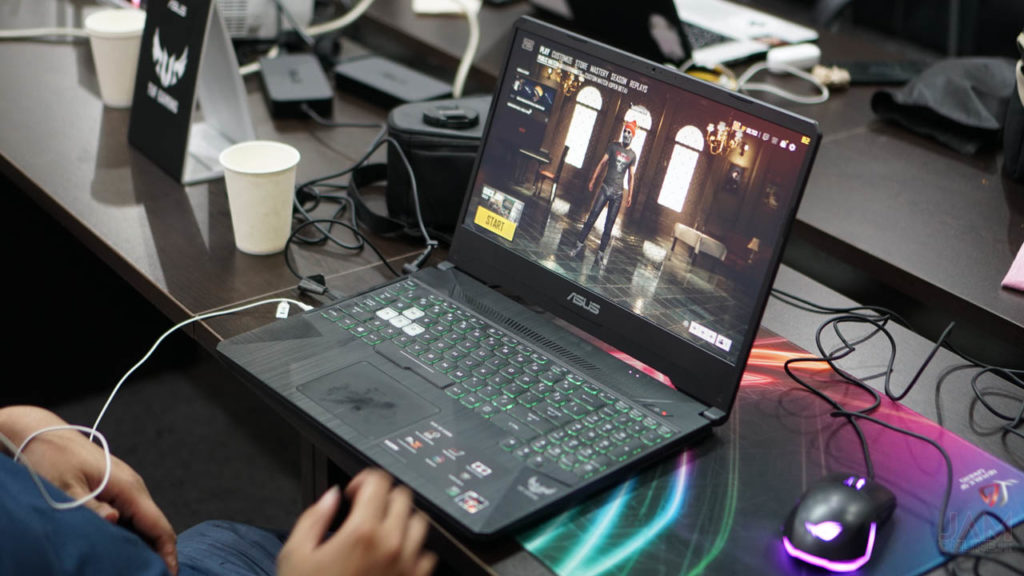 Design and construction
Surprisingly, the ASUS TUF Gaming FX505DU is decent enough when it comes to build quality. Yes it comes with a plastic build which is already expected on this one but it comes with a brushed metal look and according to ASUS, it comes with a MIL-STD-810G durability test which makes the notebook tougher.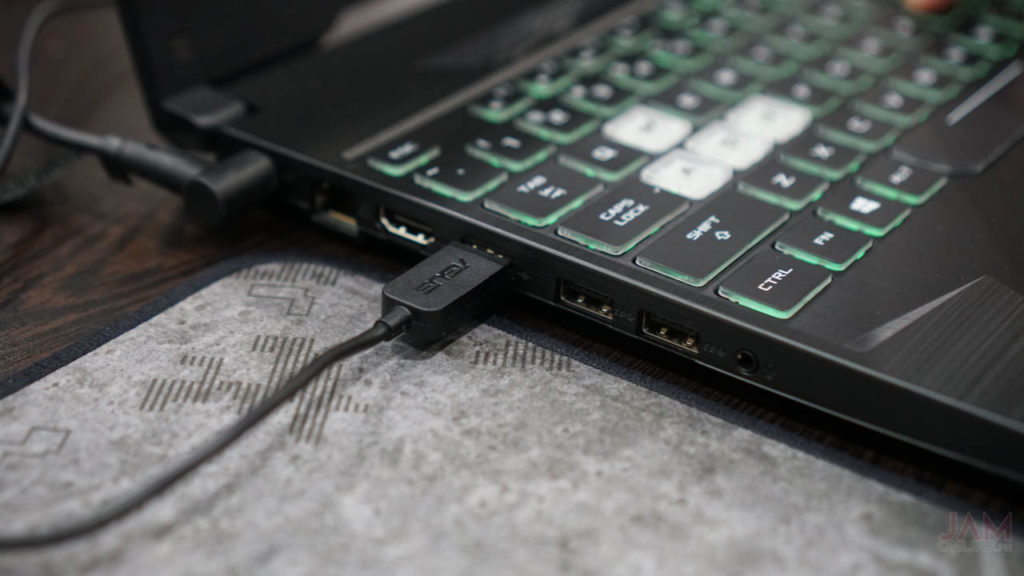 The notebook comes with a 3x USB port with two of them a USB 3.0 while the other one is a USB 2.0. There's an HDMI port too, headphone jack, and a LAN port. The lid of the ASUS TUF Gaming FX505DU comes with a Radiating-X design with a sandblasted finish which makes the notebook's feel premium.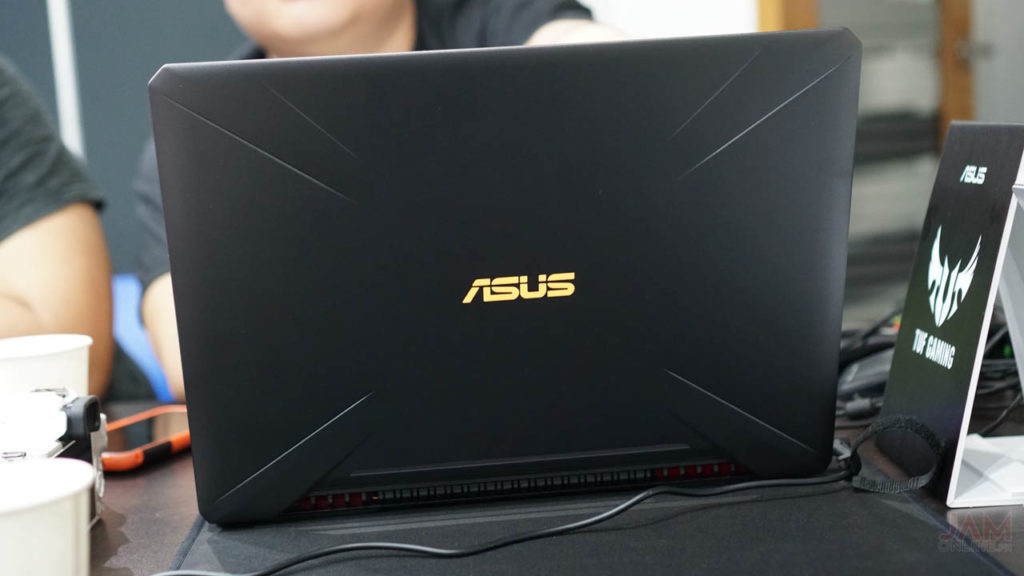 Keyboard and touchpad
The ASUS TUF Gaming FX505DU comes with a decent size keyboard and despite the minimal bezel on this notebook, the ASUS FX505DU has a more compact design that comes with a numpad. Surprisingly, it comes with an RGB backlight that comes with different lighting effects. There's a decent key travel distance too and yes, there's the ASUS Aura RGB Sync.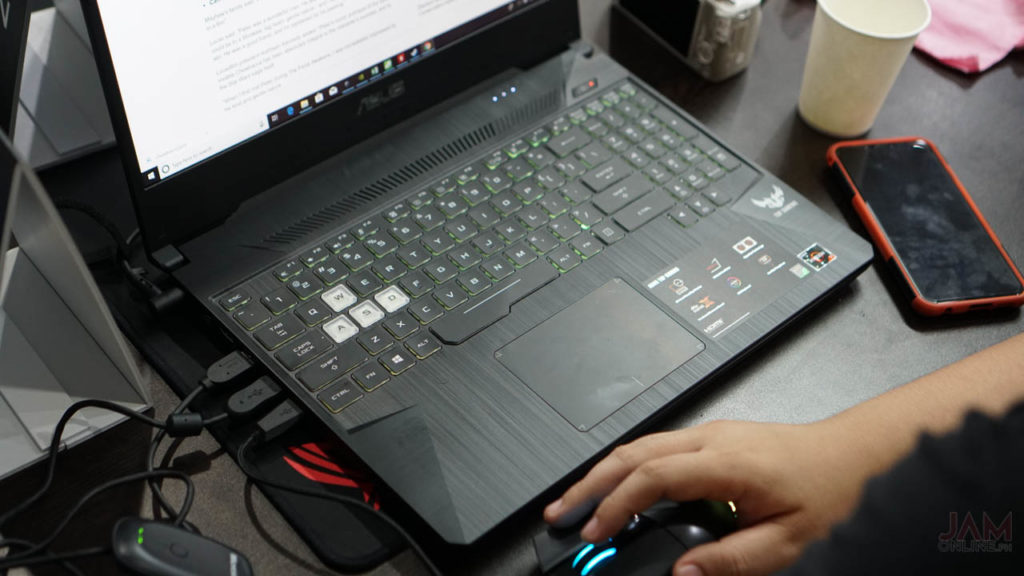 There's a decent touchpad too but I highly recommend not using it when playing games. Yes, it's usable and responsive but not as good as expected. Nonetheless, the ASUS TUF Gaming FX505DU will come with a mouse so you probably won't use the touchpad that much.
Display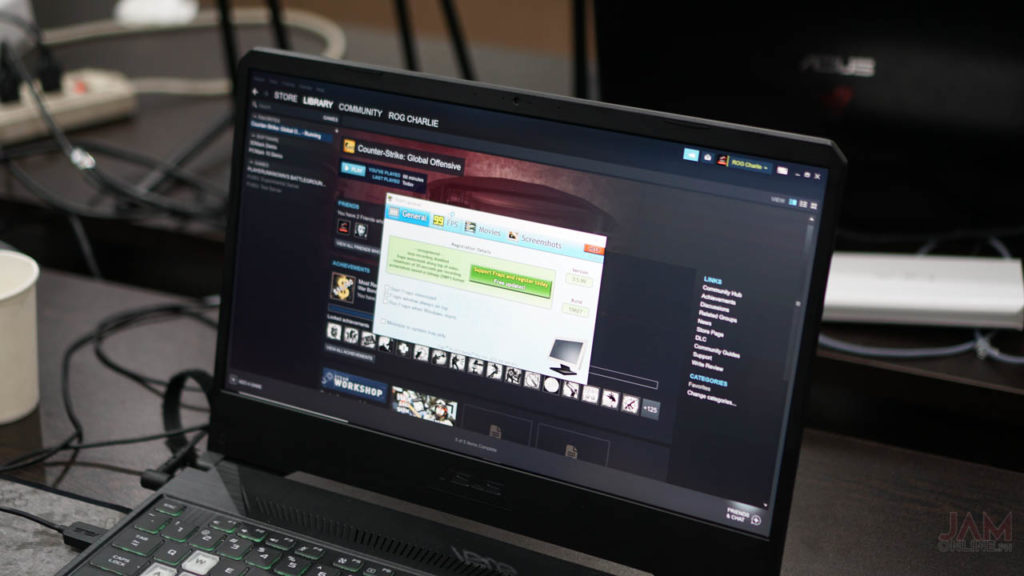 There's a 15.6-inch display on this notebook and it comes with a Full HD Resolution and a 120Hz refresh rate.  Playing on this game was fine especially when playing games like PUBG, it was really smooth and the colors were really fine on this notebook.
Performance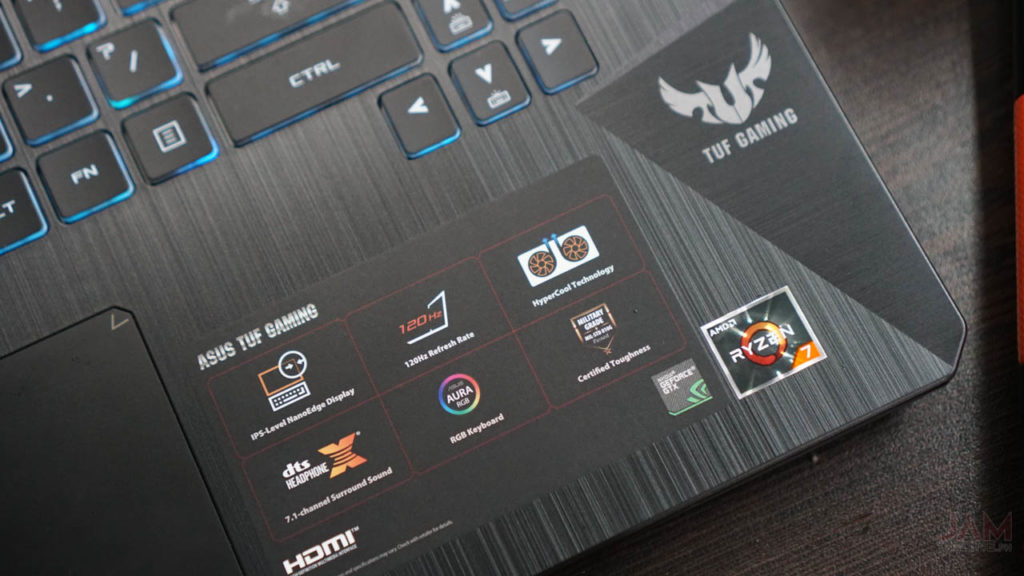 The ASUS TUF Gaming FX505DU is a performer. Inside this notebook is a Ryzen 7 3750H CPU which is new and then there are GTX 1660Ti which is already powerful enough to run most games at a decent FPS. We were able to run some games on the laptop too and we also did some benchmarks and we got these scores: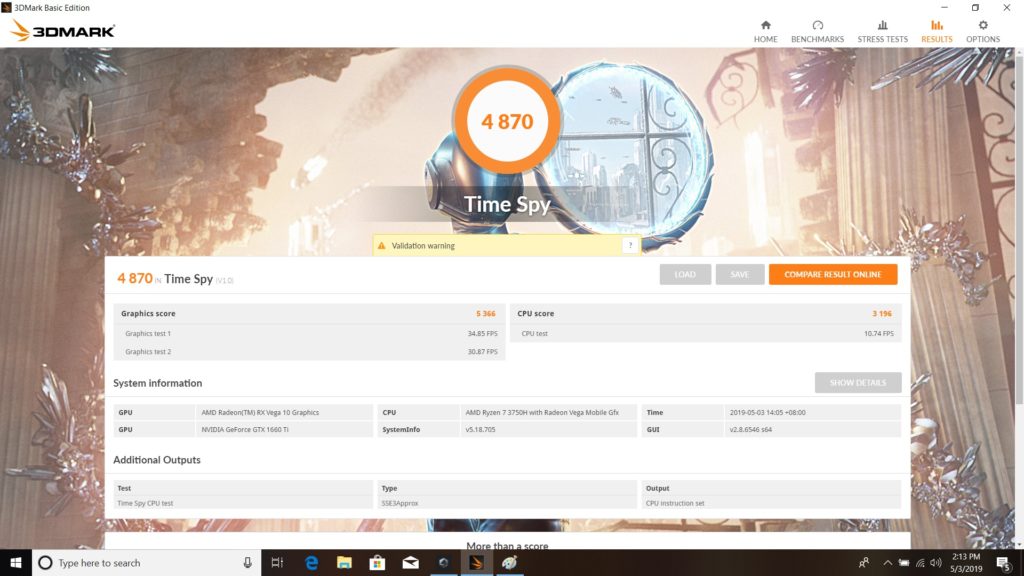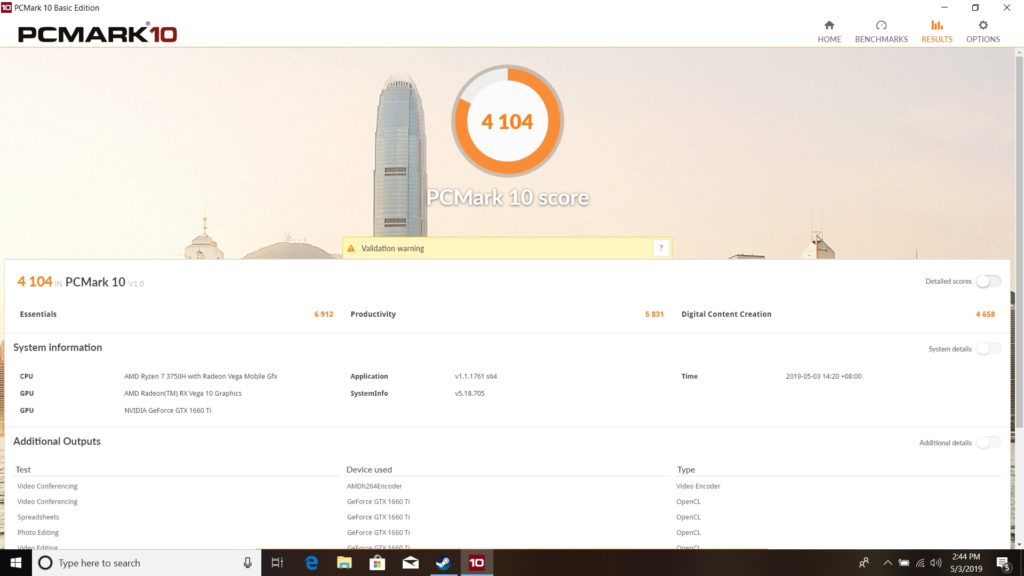 In PCMark and 3DMark, the ASUS TUF Gaming FX505DU got respectable scores. In 3DMark, it's a big upgrade from the GTX 1050 and the GTX 1660Ti got almost 2x of the scores of the latter while in PCMark, the notebook still didn't disappoint and it matches with the current Core i5 processors on gaming notebooks now.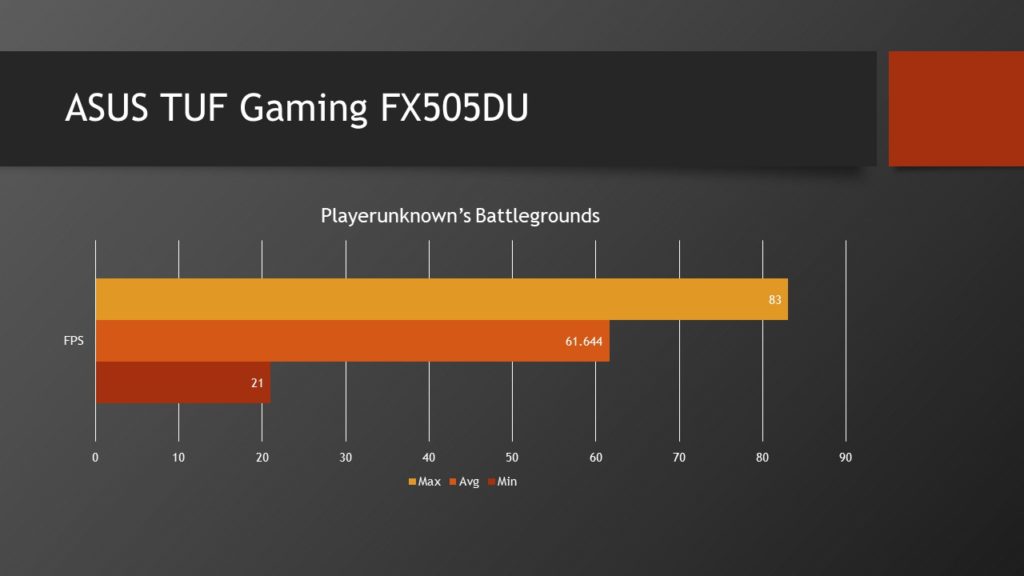 We also tried playing PUBG on the gaming notebook and yes, Ultra settings is playable on this notebook as we even reach a maximum FPS of 83 and an average of 61 fps. Overall, this is a great notebook for gaming too despite carrying the TUF Gaming brand instead of ROG.
Verdict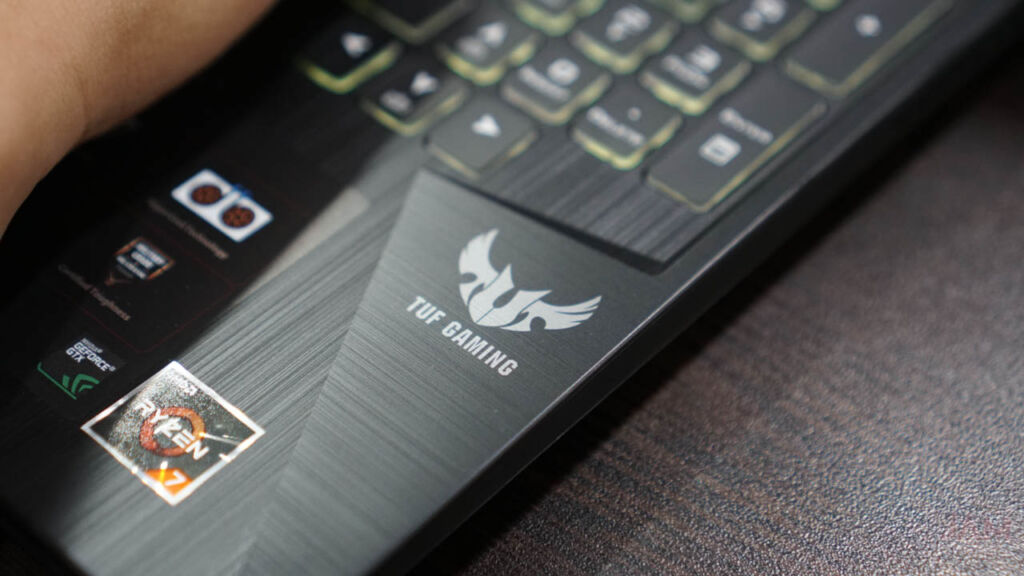 The ASUS TUF Gaming FX505DU is a decent notebook and the upgrade to Ryzen 7 with Nvidia GTX 1660Ti is really a good choice for the notebook as we got better performance over GTX 1050 which makes this notebook powerful enough to run most games that are available in the market today.