Cherry Mobile is on a roll this year as the company has just made it official — the Cherry Mobile P1 Dumbphone is back and it's been upgraded and the best of them all, the phone will now come with upgraded specifications inside. If you're planning to get one, you can get the Cherry Mobile P1 at an even lower price. Check out the mechanics below.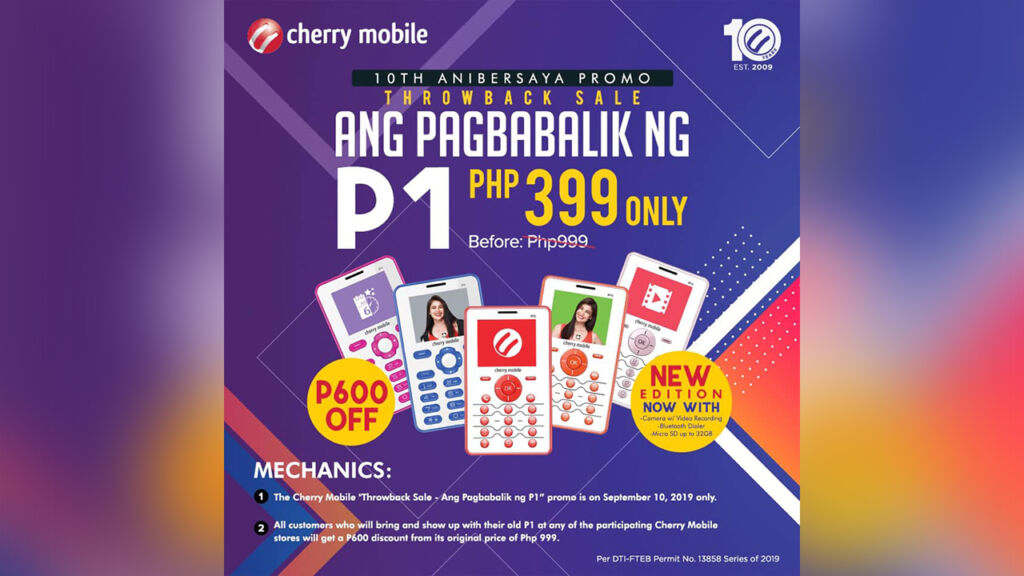 To get Php600 off from its original price, all you need to do is to bring your old P1 device at any Cherry Mobile participating stores and you can get a P600 discount from the original price of P999. The throwback sale will be only on September 10, 2019 only so be sure to check out the nearest participating stores.
The Cherry Mobile P1 now comes with a camera and also a colored screen. The smartphone also comes in different cute colors.
To check out the full mechanics, check out this link.