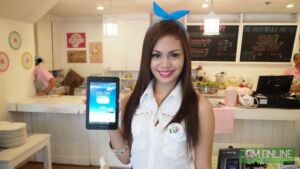 If you're planning on getting a tablet for the next semester or you just want a powerful tablet that doesn't cost that much. It's a great tablet for those people who are really looking into browsing the web using the tablet and a few casual gaming. The ASUS MeMo Pad HD 7 starts at P6,995 but it still got some guts and power to run most of the demanding apps that you can see on the Google Play. Why don't you check out the the ASUS MeMo Pad HD 7 after the break.
The ASUS MeMo Pad HD 7 has a 7″ 1280 x 800 HD IPS panel which is quite good for its price.
It also packs a MediaTek 1.2 GHz Quad-Core processor which is already enough for your basic
needs on a tablet like web browsing, office applications and some casual gaming. Along with
that is a 1 GB of RAM which is kinda reasonable for that price.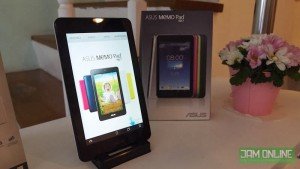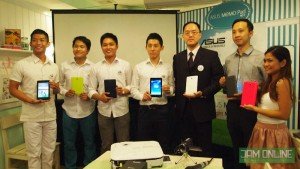 It comes in two variants 8 and 16 GB. The latter has a 5 megapixel camera while the 8 GB
version has only 2 MP camera. I think that's reasonable because it'll lower down the price even
more. This thing runs on Android Jelly Bean with some cool new features like floating apps which lets you open a selected app and let it float on the screen. Great for people who are into multi-tasking.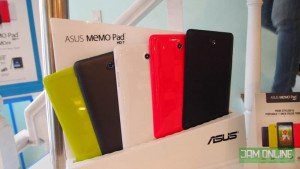 Another thing to like about the ASUS MeMo Pad HD 7 are the colorful back covers. It comes in White, Blue, Pink, Green and Gray. The blue and the gray are matte finish while the rest are glossy. I like the matte finish than the glossy one. There are two optional accessories for the ASUS Memopad HD 7 — The Trans Cover which also doubles as a stand and the Persona cover. They are pegged at P1,295 and P795 respectively.
The ASUS MeMo Pad HD 7 is priced at P6,995 for the 8 GB and P8,995 for the 16 GB variant.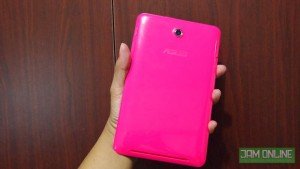 Watch out for my review at JAM Online!