ASUS Philippines has invited selected people from the media to showcase their latest monitors that cater to the different needs of different people in the industry. Some of the highlights that we've seen on ASUS monitors that were launched are 0.5ms response time, FreeSync 2, HDR, and IPS displays with higher refresh rates.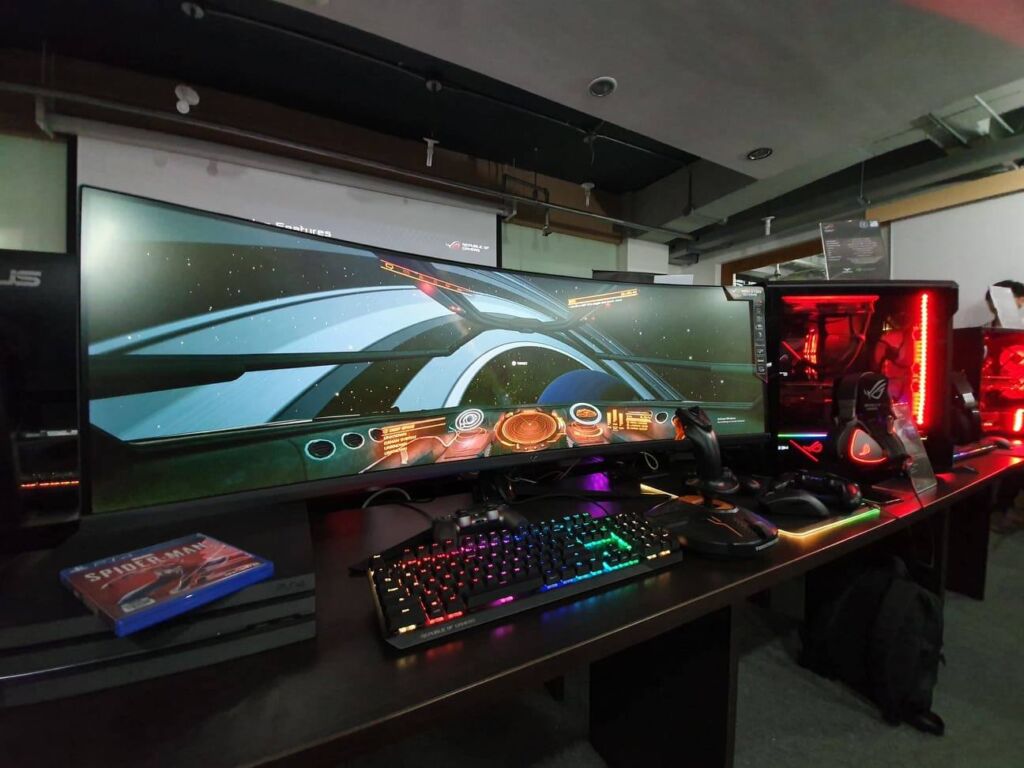 If you want a brand new gaming monitor then you might wanna take a look at the VG258QR and VG278QR. Why? Because both of these monitors pack a 165Hz refresh rate with a response time of 0.5ms. Those are a really big advantage especially if you are into FPS gaming and in my experience, having a good refresh rate and a fast response time means a lot of games like PUBG and APEX Legends. While the other monitor is the VG279Q that comes with an IPS display with a 144Hz refresh rate which is new in the gaming monitor scene. The VG258QR has a 24.5-inch widescreen display with 1080p resolution with TN panel while the VG278QR has a larger 27-inch display. While theVG279Q features a 27-inch display with 144Hz refresh rate and 1080p resolution with an IPS Panel a refresh rate of 1ms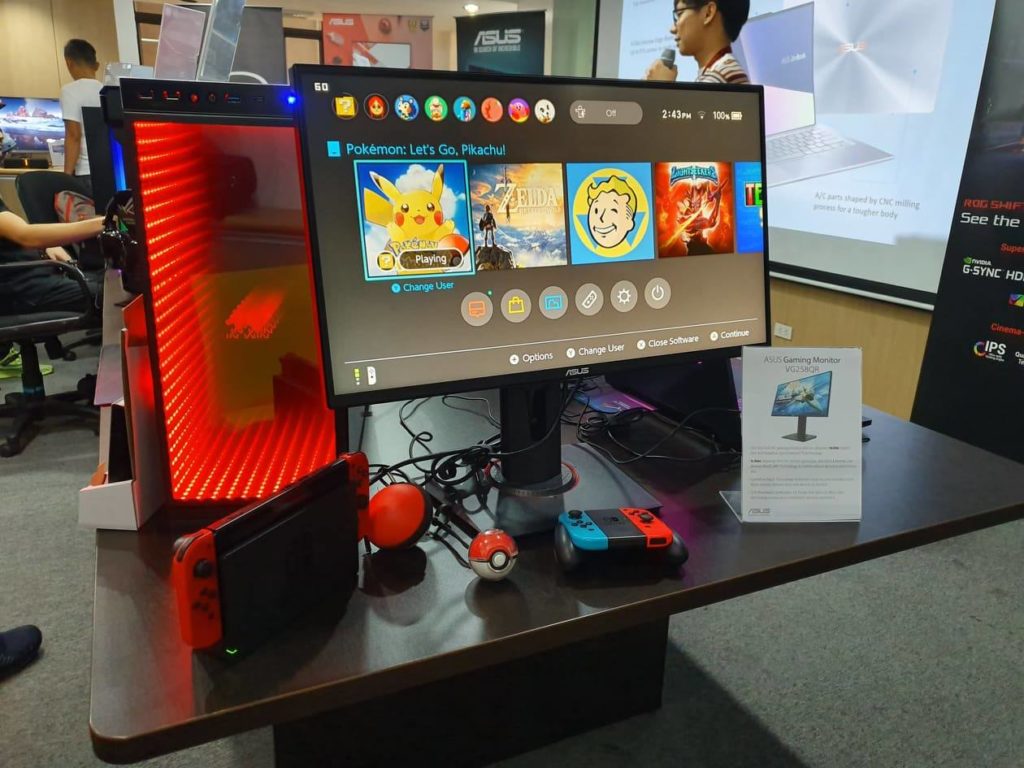 All of the monitors that were mentioned above comes with Radeon FreeSync to minimize motion blur on games which is really critical to MOBA and FPS games. Not only that, there's an ASUS MOBA mode which lets you highlight the colors of the health bar on certain MOBA games. A really useful feature on a gaming monitor.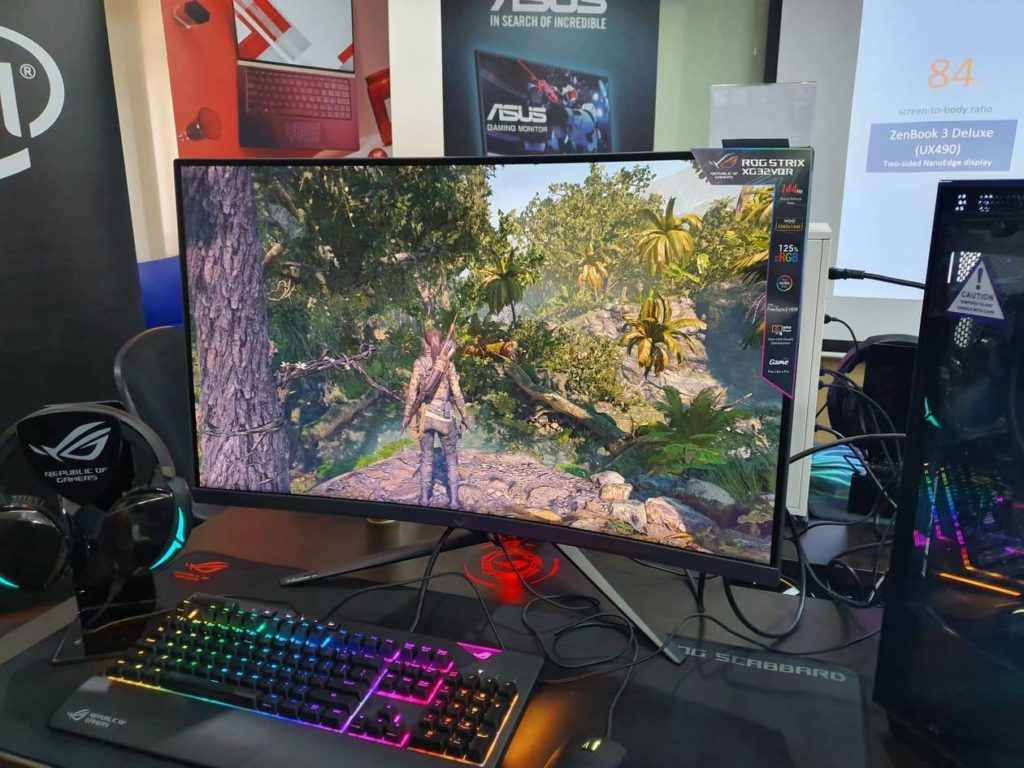 If you want something bigger and better then you can opt for the ROG Strix XG32VQR that features DisplayHDR 400, 144HZ refresh rate, an amazing 125% sRGB and AMD  FreeSync 2 HDR. This means that the monitor offers better colors with better black and white tones and of course, a tear-free gaming experience. The ROG Strix XG32VQR comes with 31.5-inch display @ 144Hz with VA Panel, HDR 400 and 4ms response time.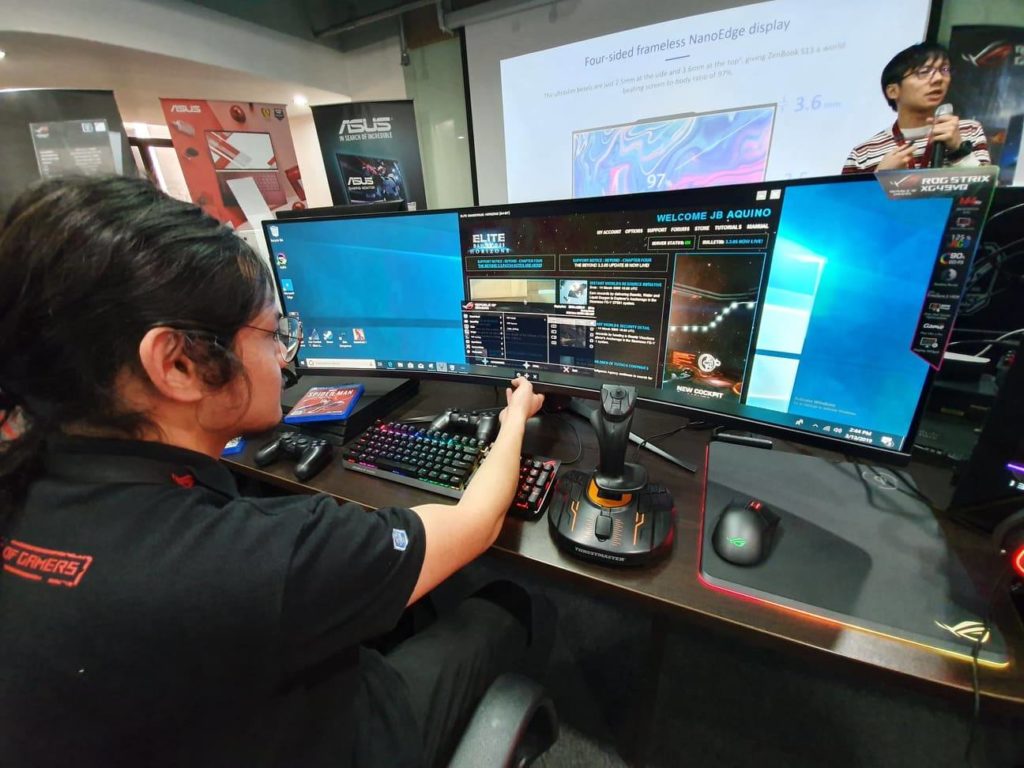 While the best one that they have to offer is the ASUS ROG Strix XG49VQ features the first ASUS' Dual Full HD (DFHD) LCD Monitor which lets you maximize the 3840×1080 resolution of the monitor. It means that you can plug in three simultaneous devices on the monitor and display it on the monitor. But not just that, it also comes with 90% DCI-P3, 125% sRGB, and DisplayHDR 400 which delivers the best colors and richer contrast on monitors. The ASUS ROG Strix XG49VQ comes with 49″ display with 3840×1080 @ 144Hz display with VA Panel. It also comes with HDR 400 and 4ms response time.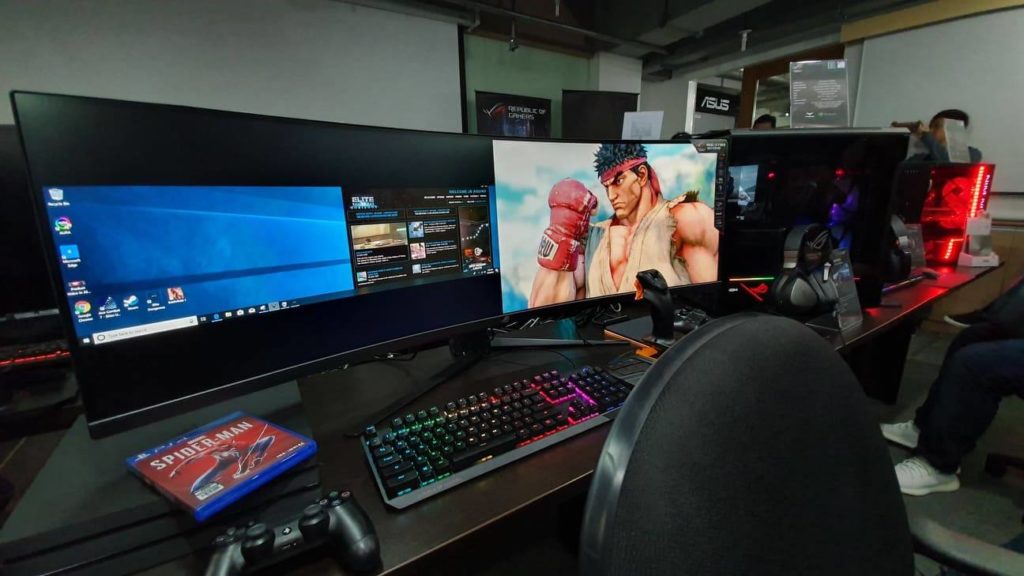 The ASUS ROG Strix XG49VQ is the best monitor for us who are into productivity as we can display a wider view of our applications or do a dual window with it. This one is also cool for gamers if they have a PC as they can run two display on this monitor. They can plug in their gaming console and their PC and play simultaneously on the ASUS ROG Strix XG49VQ
Here are the prices for the monitors:
ASUS VS258QR – Php16,580 – now available
ASUS VS278QR – Php17,770 – now available
ASUS VS279QR – Php22,510 – now available
ASUS ROG Strix XG32VQR – Php35,850 – April 2019
ASUS ROG Strix XG49VQ – Php65,270 – April 2019