Cherry Mobile is the latest brand to join the Windows family and last week, they just launched their newest TVC for the Cherry Mobile Alpha Series on Umagang Kay Ganda and Unang Hirit. Their brand ambassador, Kim Chiu has shown the best features of Windows and Windows Phone like the synchronization of live tiles.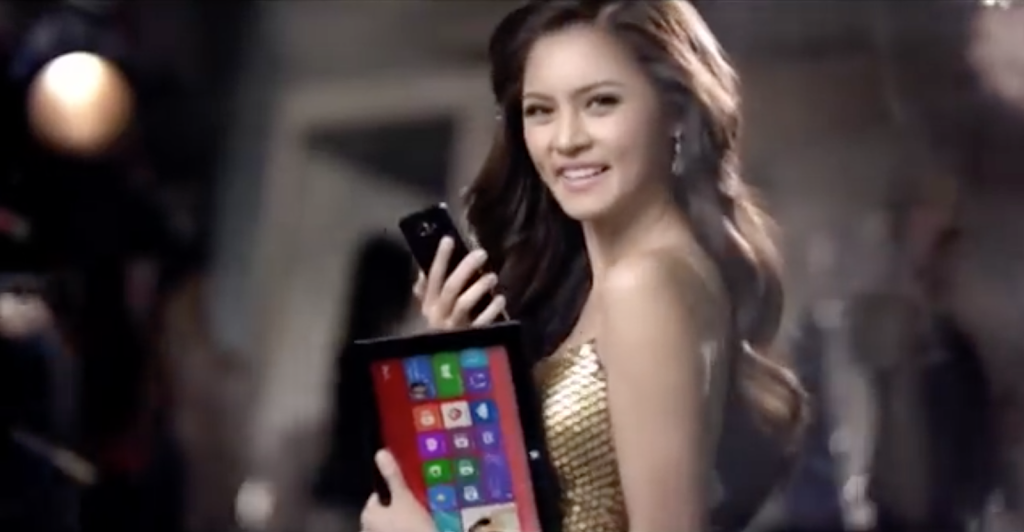 The Cherry Mobile devices that are featured in this TVC are Cherry Mobile Alpha Style, Alpha Luxe, Alpha Play and Alpha Morph. I'm currently using a Cherry Mobile Alpha Luxe and I'm very satisfied with it (So watch out for my review!) while the Cherry Mobile Alpha Style is the world's most affordable Windows Phone.
However, if you're into productivity, you might want to consider the Alpha Morph which is a 10.1″ Windows tablet and yes, it can run the full version of Microsoft office and it can even run DOTA. If you want more portability, you can opt for the Alpha Play instead. It's an 8″ Windows tablet and yes, it can still run your favorite Windows 8 applications.