We bet, no one wants to miss this season's NBA All-Star game, where first-time All-Stars and All-Star veterans are set to treat fans with an exciting game.
Want to see your favorite stars go face-to-face?
You can with PLDT Home Fibr and NBA League Pass.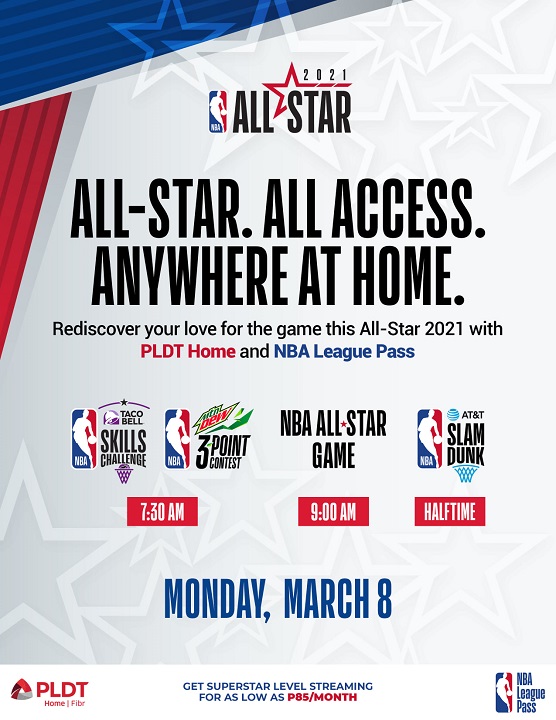 PLDT Home Fibr customers can subscribe to NBA League Pass. You can choose between monthly and 3-game packages at Php485 and Php85, respectively.
For convenience, fees will be directly charged through their existing PLDT Home account.
You can also expect a better entertainment experience, as NBA League Pass provides PLDT Home Fibr subscribers with enhanced statistical overlays, alternative audio, and multiple viewing options.
It has new camera angles, multiple in-language streams, in-depth analytics, and statistical graphics, and trivia, too.
Get your NBA League Pass through PLDT Home Fibr. To subscribe, visit pldthome.com/nbaleaguepass.