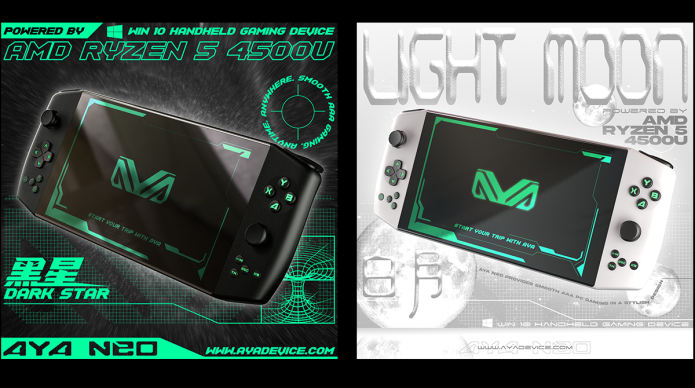 If you're familiar with the GPD Win, it's a niche handheld console that runs on Windows 10. It's powered by Intel so you don't have to worry about applications and then there's the AYA Neo which is another Switch-like device and it's also running on Windows 10 but this time, it comes with an AMD Ryzen processor inside.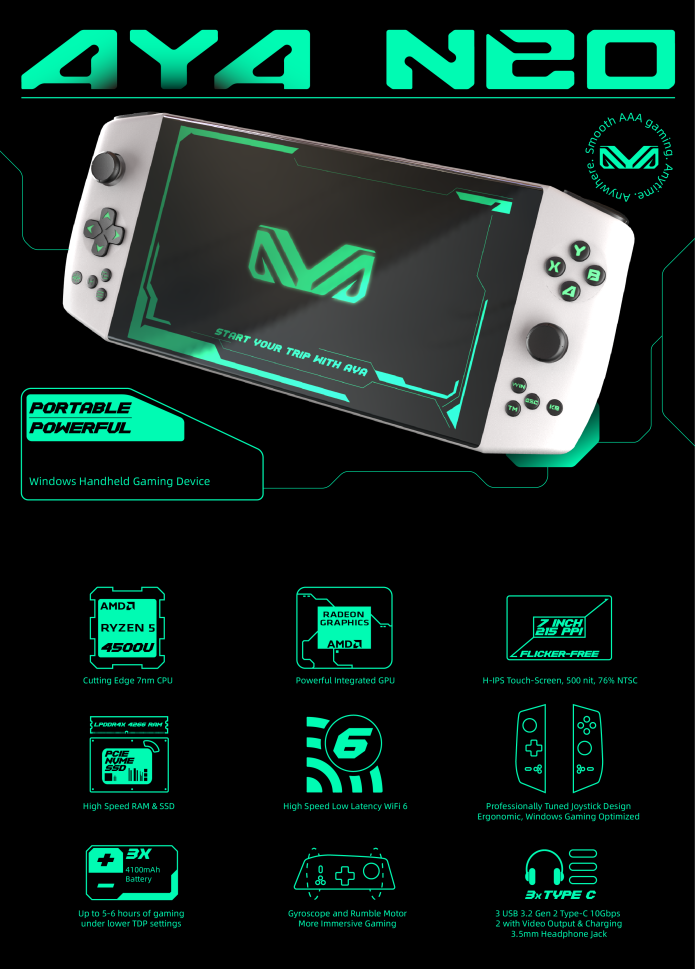 The AYA Neo comes with AMD Ryzen 5 4500U processor and of course, that would mean that this one comes with Radeon graphics. There are two variants for this one — one with 500GB model and the other is a 1TB model.
Unlike the GPD Win, the AYA Neo doesn't have a QWERTY keyboard and it will instead have a design similar to Nintendo Switch and it will come with a a joystick design similar to an Xbox controller and it will have Gyroscope and Rumble motor for more immersive experience.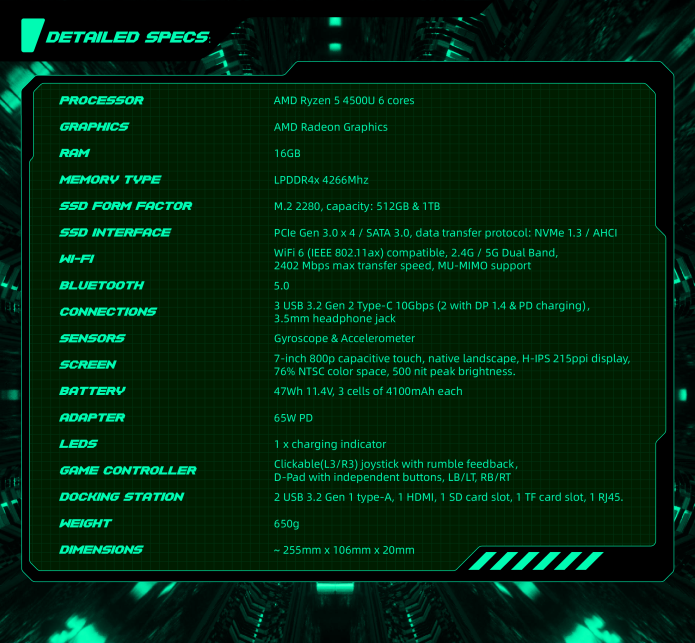 For the display, this one comes with a 7-inch 800p touchscreen display with a 500 nit brightness and then there's the 16GB LPDDR4x 4266MHz RAM, and 512GB or 1TB of SSD inside. With this, this device is portable and also powerful enough to play some games and you can even buy a dock so you can play it on a TV or monitor.
AYA promises that you can play games like Cyberpunk 2077 at up to 30fps per second at a minimum setting so this handheld device is really promising. If you're worried about battery life, well, this one comes with 5-6 hours of battery life under gaming depending on the TDP settings.
Basically, the AYA Neo has a lot to offer and it offers an alternative to the GPD Win 3. If you want, you can purchase the AYA Neo now at IndieGogo. As of this posting, only the 1TB variants are left for the AYA Neo.