Hidilyn Diaz, the Philippines' first Olympics gold medalist, has made a smart move as she joined Smart Communications, Inc. (Smart) as its newest brand ambassador.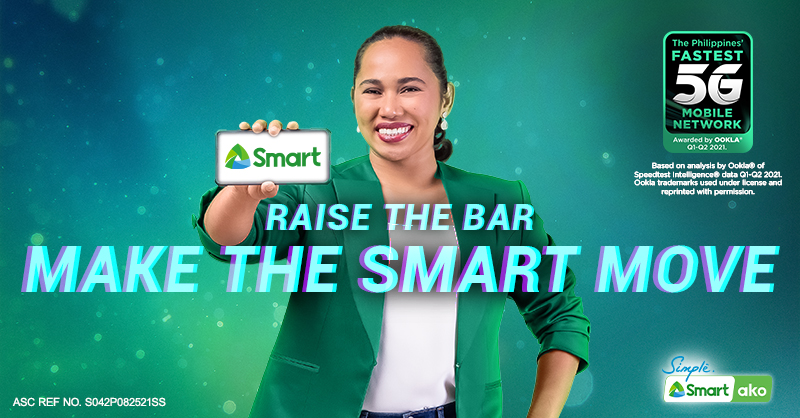 MORE THAN JUST AN ENDORSEMENT
Just like Hidilyn, Smart loves sports. And this partnership between Hidiliyn and the telco giant has marked the brand's commitment to do its share of the heavy lifting in providing Filipino athletes with the support they need. In fact, Smart has always been part of Hidilyn's journey since 2016.
In addition, the MVP Sports Foundation (MVPSF) has always been supportive of Hidilyn.
With this partnership, Hidilyn will be the latest addition to the TNT family. As one of the newest Katropa, Hidilyn is set to inspire the youth to support locals and help give them the platform to showcase their talent to the world.
"I don't want to give up for myself and you because young athletes deserve a role model who doesn't give up on her dreams. This is one of the reasons why I decided to partner with Smart and TNT, so we may continue to inspire others. Smart is also like home to me. It's a brand that has always been there for me from way back," Hidilyn said.
"At TNT, we've seen how Hidilyn displayed resilience in the face of challenges and how she overcame these and achieved her dreams. She is indeed a role model that the Kabataang Pinoys can truly identify with and take inspiration from and we look forward to her being our newest KaTropa" Miriam Z. Choa, Smart FVP and Head of Prepaid Business, addressed.
What can you say about Hidilyn's new milestone? Share your thoughts with us in the comment section below!