Datablitz has just announced that the Nintendo Switch OLED model is now available at DataBlitz branches and also at their e-commerce sites.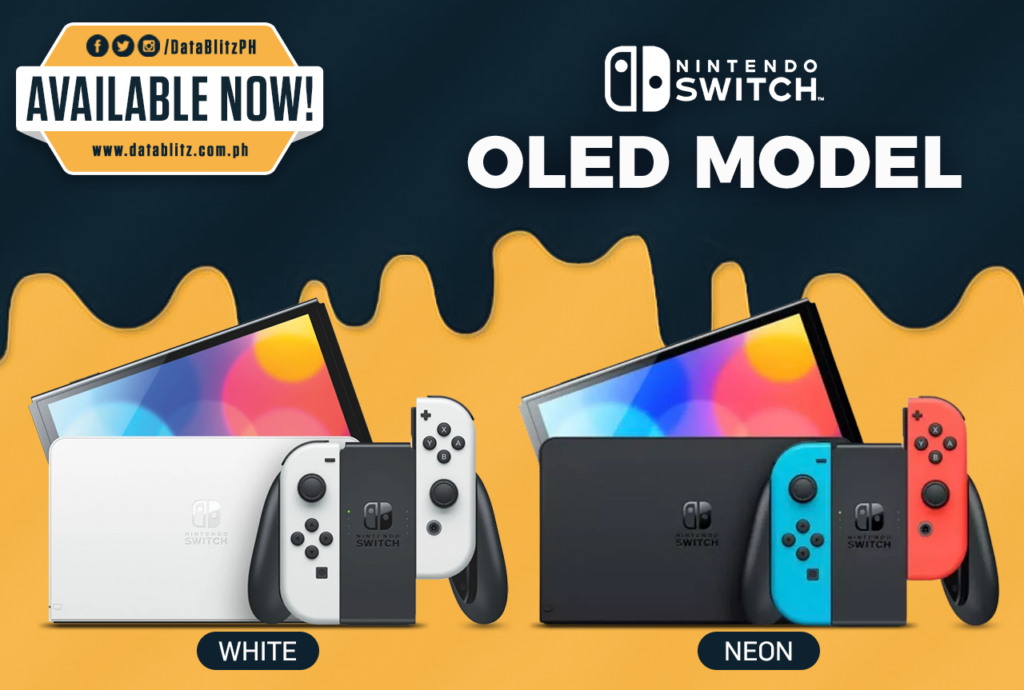 The new Nintendo Switch OLED model offers a 7-inch OLED display that features better colors and a larger display compared to the original Nintendo Switch but not just that because the new Switch model also comes with a new adjustable stand, a dock with wired LAN port, 64GB of internal storage and an enhanced audio inside.
Basically, the new Nintendo Switch OLED model offers an incremental upgrade from the predecessor but it will still run the same games as before.
The Nintendo Switch OLED model at Datablitz will only be available with two games bundle for Php24,995. It will be available in White and Neon colors.