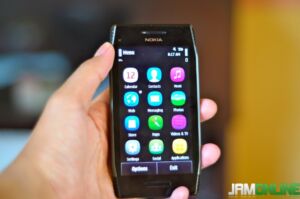 Nokia X7 is the latest Symbian Anna phone that was released by Nokia. It has a 4-inch AMOLED Clear black Display, 8 Megapixel EDoF camera which can record 720p videos. It also features a thin and sexy profile with a stainless steel body.
I believe that when you buy in the Philippines, you can get a different accessories that comes in the box.
SLIDESHOW:
Watch out for the Unboxing video next week!. I'll do a series of post about Nokia X7!
---
Enter your email address:
Delivered by FeedBurner