NVIDIA has just unveiled the Big Format Gaming Displays (BFGD) at CES 2018 in Las Vegas. Basically, these are big-ass 65-inch gaming monitors with 4K HDR Panel with 120Hz refresh with G-Sync, and 1000-nits peak brightness.
It will also come with Android TV-based SHIELD in where you can stream apps like Netflix, Amazin, YouTube, and Hulu and also some games. It also comes with support for Google Assistant in where you can control it using your voice.
This is an exciting development from NVIDIA and I hope that we can get to see more displays this big. This one is really good especially for playing games like PUBG. HEHE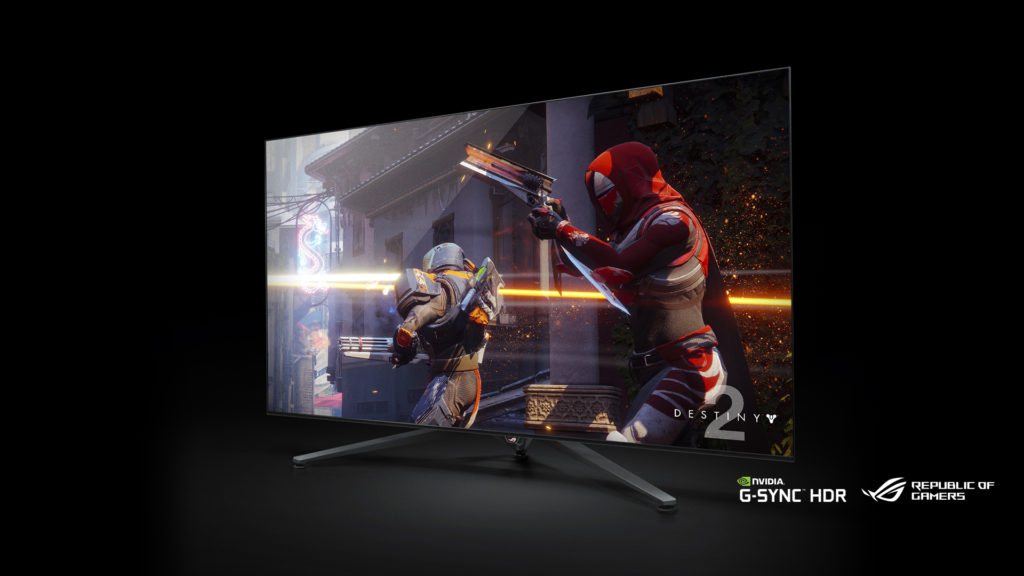 ASUS has also announced the ASUS ROG Swift PG65, their own BFGD display.
Pricing and availability will be announced at a later date.