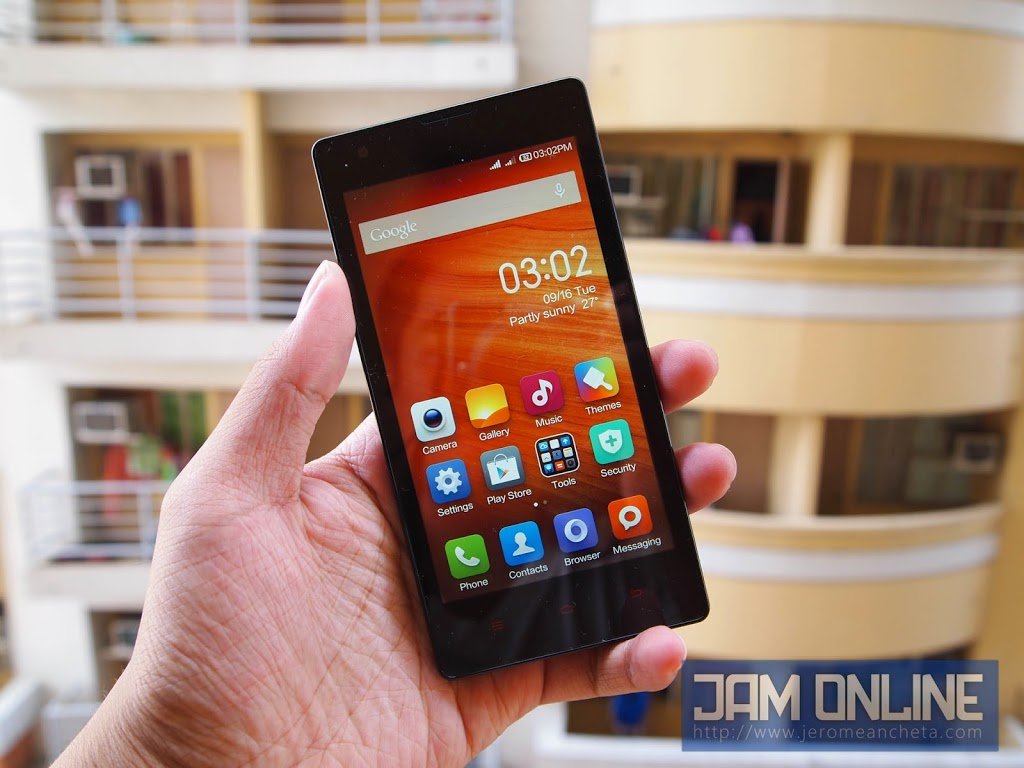 When Xiaomi told us in their Facebook page that they'll be arriving here in the Philippines. I was just like "Oh, here's another Chinese brand that'll arrive in the country". But I was wrong. Xiaomi is not just another Chinese brand. They're more than that. Xiaomi is a brand that just changed the mobile industry. How? By offering smartphones that are really affordable for its specifications. Yep, Xiaomi Mi 3 is a flagship phone but it has an SRP of P10,600. It's freaking affordable, right? And now, we'll review their latest mid-range smartphone to arrive here in the Philippines, the Xiaomi Redmi 1s.
The design of Xiaomi Redmi 1s is generic. It's simple but it's very easy to grasp especially if you've used an Android smartphone before. The Xiaomi Redmi 1s is purely made up of plastic but it is quite solid compared to other smartphones at its price range. However, I notice Xiaomi Redmi 1S is little thick and heavy for its size but despite that, the ergonomics of the Xiaomi Redmi 1S is quite good. The size of the phone feels just right.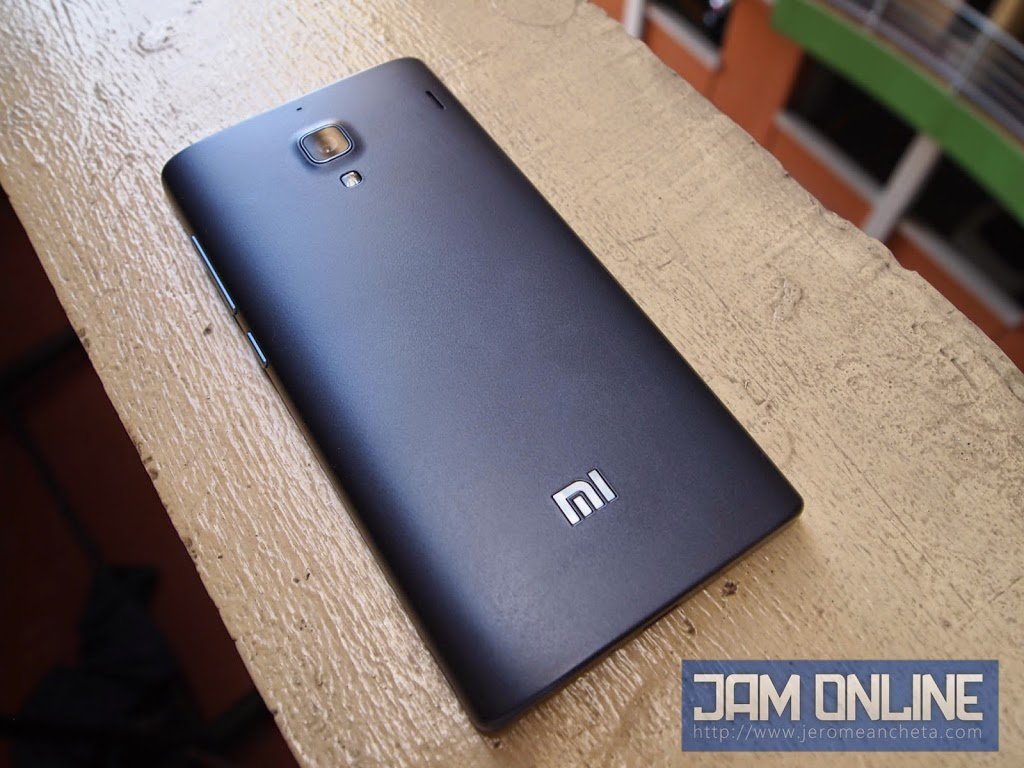 The back of the smartphone has a very neat look. There's the camera at the top and the Mi logo at the bottom. The back is made up of plastic but it doesn't feel cheap when you're holding it. Inside it is a Dual Sim card slot which supports Mini sims and there's the 2050mAh removable battery.
If you've noticed, the capacitive buttons of the Xiaomi Redmi 1S is red. Yep, the buttons are much harder to see especially at low light conditions since it doesn't have a backlight. Oh and before I forgot, there's a small LED notification just below the home button.
The Xiaomi Redmi 1S might only have an 8GB internal storage but don't worry, you could use your MicroSD for your heavy files. Another thing to like in this device is it supports OTG. The audio quality of this device is just okay and it isn't really that great.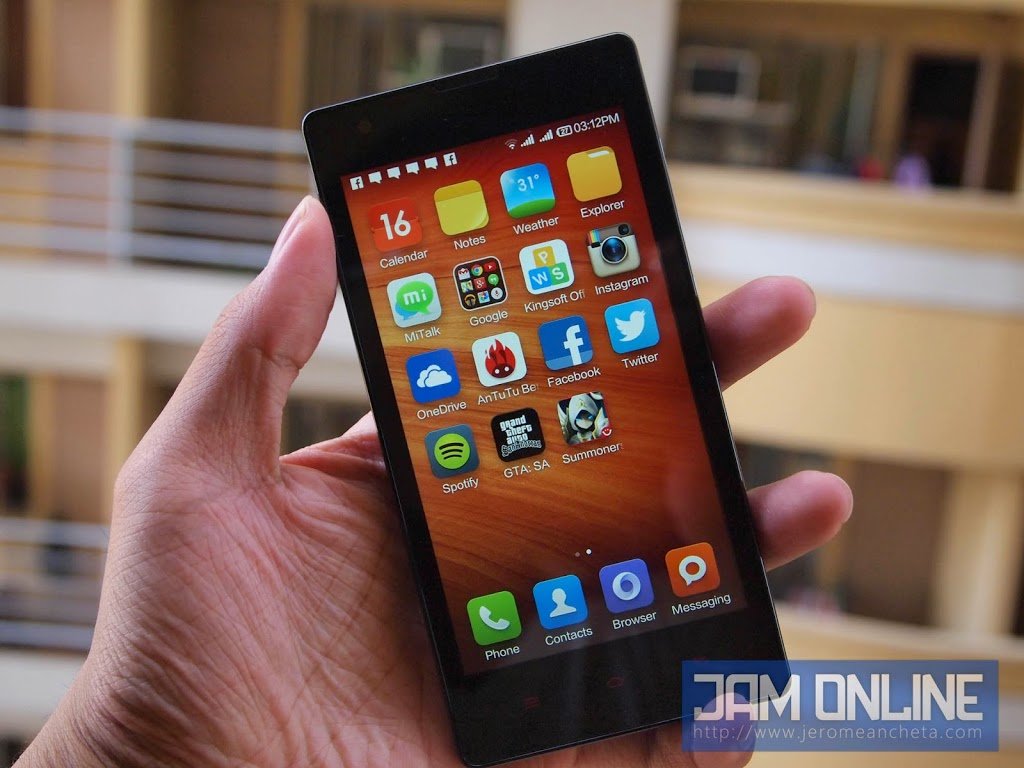 There's a 4.7" HD IPS display which is quite good. This isn't the best display in the market but for its price range, the display of this device is quite good. The viewing angles and outdoor visibility on this display is okay and the display is very responsive.

The colors aren't oversaturated and the display is quite bright.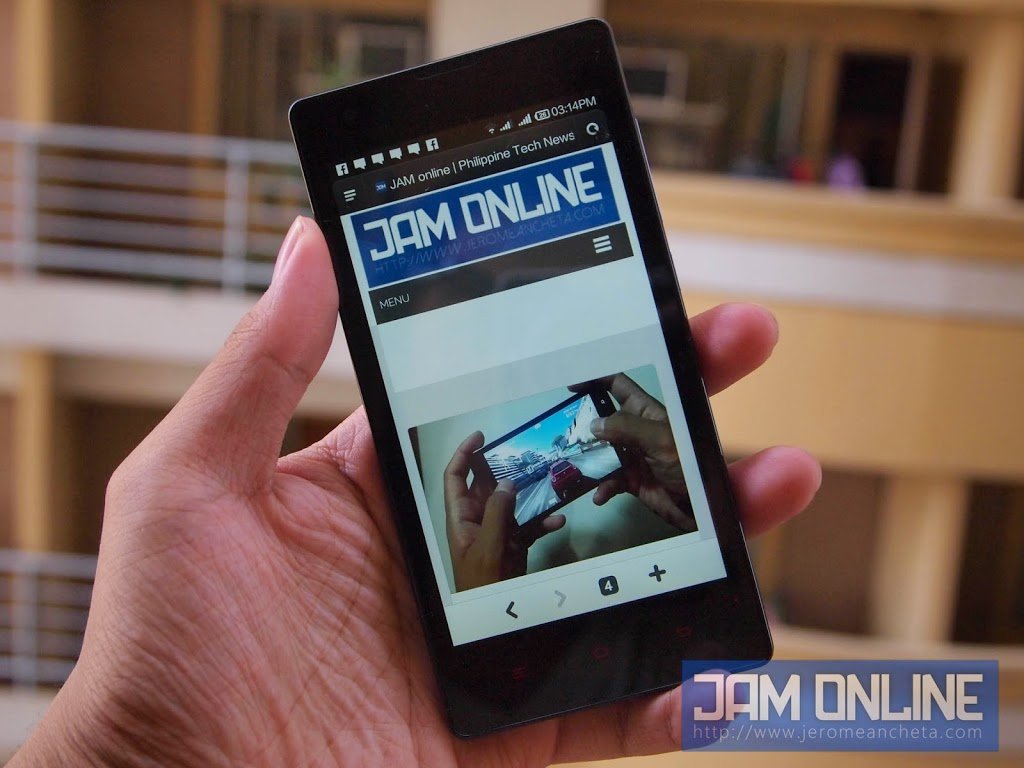 Xiaomi Redmi 1S is running on Android 4.3 and it is already on MIUI 6. I noticed a lot of bugs but I'm not really worried since they MIUI has a weekly update to fix bugs.

Despite having a slower Qualcomm Snapdragon 400 Quad-Core Processor, the experience was very similar to the Xiaomi Mi 3. What do I mean with that? Well, the speed, transitions & responsiveness of Xiaomi Redmi 1S is similar to Xiaomi Mi 3. Yep, this phone is pretty responsive and fast.
The Qualcomm Snapdragon 400 is a processor for mid-range devices and it performs pretty well. There's a 1GB of RAM but despite having that, the Xiaomi Redmi 1S was able to get a score of 20723 at Antutu. Actually, that's a pretty high score for its specifications.
In gaming, I was a little bit disappointed when I played Grand Theft Auto: San Andreas. It is a very demanding game on Android and I experience lags and slowdowns at lowest settings & 100% resolution. However, the game became smooth when set I set it at 0% resolution. Another game that I've tried in this smartphone is NBA 2k14 and it was flawless. I believe that a software update could fix the problem in GTA:SA.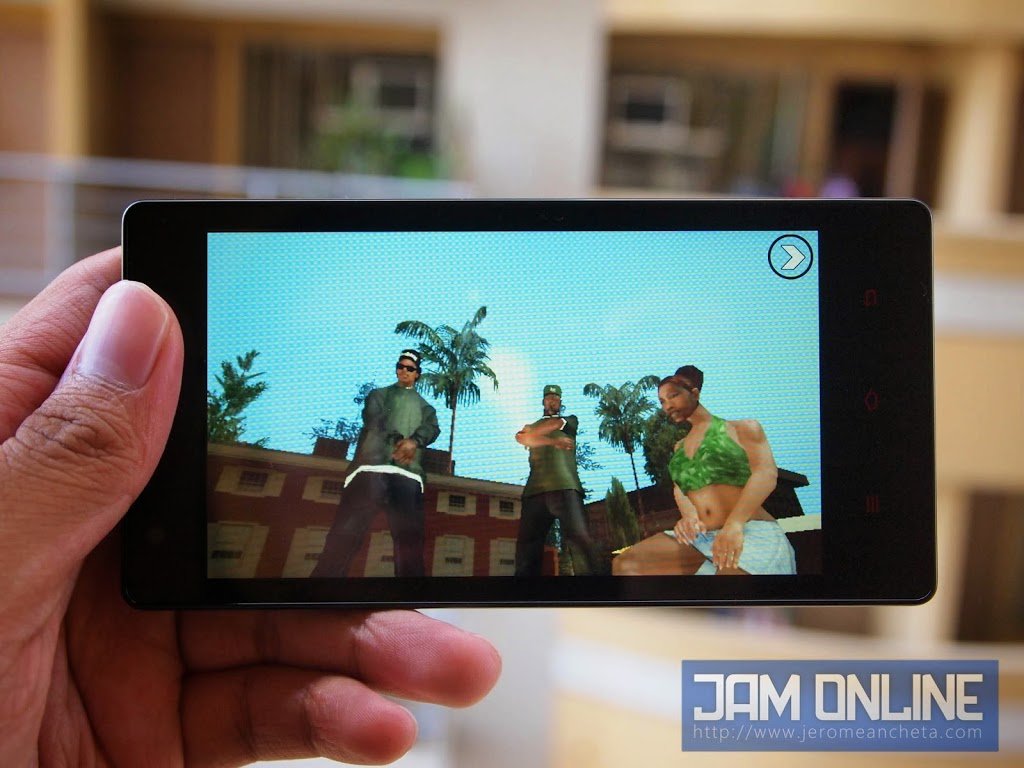 There's a 2050mAh of battery inside the Xiaomi Redmi 1S and unlike the Xiaomi Mi3, this smartphone cannot last for more than a day but at least the Xiaomi Redmi

1S was able to last a day at school. This smartphone could last up to 10 hours of my heavy use. Not actually that bad.
Xiaomi Redmi 1S has an 8 Megapixel camera with LED flash and yes folks, the camera of the Xiaomi Redmi 1S performs pretty well and it is probably great for its price range. The images that I took have good colors and it is mostly excellent. The Xiaomi Redmi 1S could also record 1080p videos and the framerates isn't dropping which is good. .
This is probably the best smartphone for its price range. This smartphone might have some competition with the ASUS Zenfone 5 8GB which is priced at P6,500 but man, that's a P1,000 difference. The performance of this device is pretty good too however I encountered a lot of bugs in this device but hopefully, Xiaomi could fix that soon.
Xiaomi Redmi 1S is only available at Lazada and unfortunately; it is not on open sale unlike the Xiaomi Mi 3. You can order a Xiaomi Redmi 1S at Lazada for P5,500.