Samsung has made it official — there's a new incremental update for the Samsung Galaxy A30 & Galaxy A50 and these are the Samsung Galaxy A50s and the Galaxy A30s. Both smartphones are an incremental upgrade from the predecessor and it does offer a slight upgrade such as the redesigned back and also an upgraded camera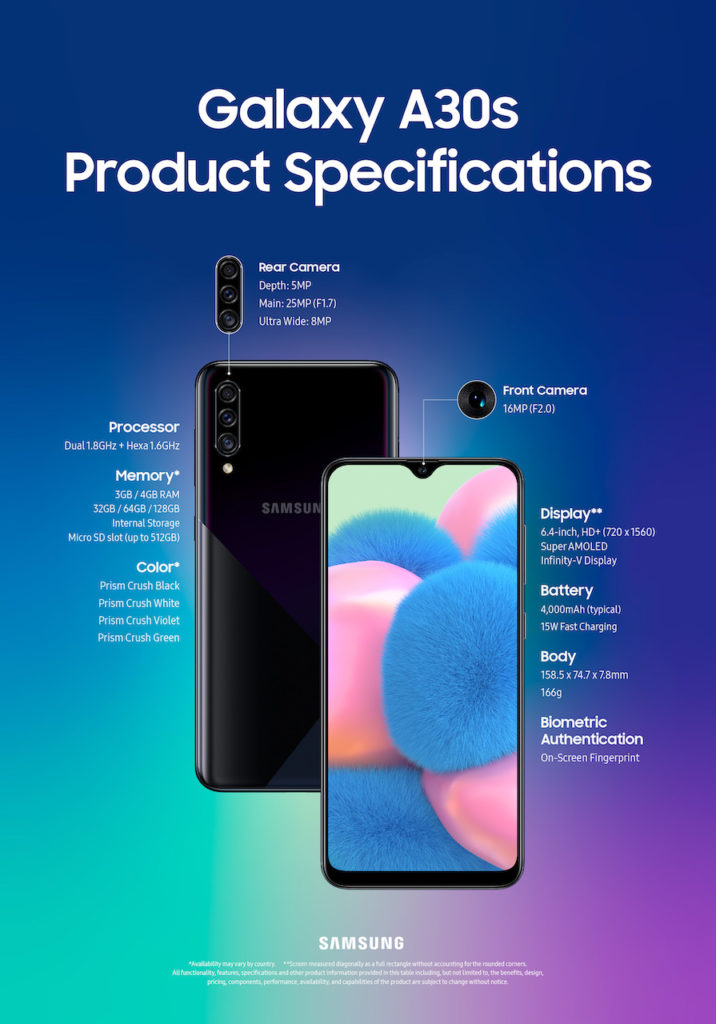 The Samsung Galaxy A30 now features an in-display fingerprint scanner and also a new 25MP main camera with 8MP ultrawide angle lens while the rest of the specifications are still the same while the Samsung Galaxy A50s features a 48MP rear camera and also an upgraded 32MP front-facing camera.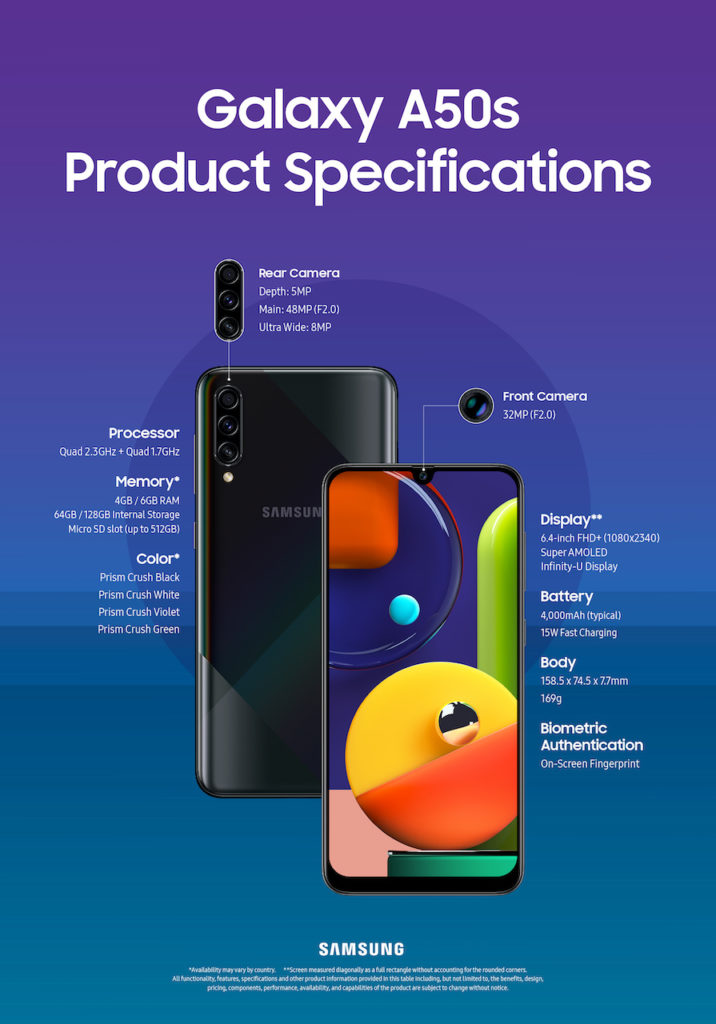 Basically, the upgrades aren't really that big but hey, it's still a welcome change since mid-range smartphones are updating like every 6 months especially that mid-range smartphones are now sporting a 48MP camera on their smartphones. Right now, we don't have a word if these smartphones will arrive in the Philippines but let's hope that we will get this incremental upgrade in our stores soon.