Smart announced its latest upgrade on Signature Plan 599, giving it more data allocation and a shorter lock-in period.
As Smart's value-for-money SIM-only plan, Signature Plan 599 now comes with 10GB of data every month, which is double its previous 5GB monthly data allocation, for only Php599 per month.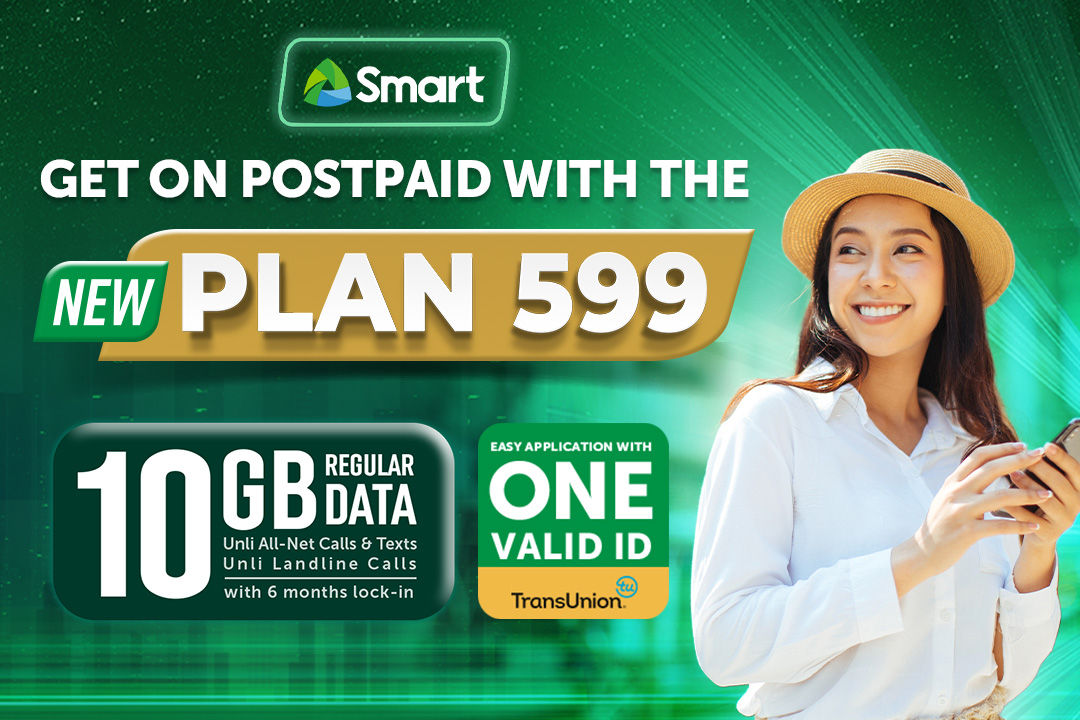 The plan also includes unlimited calls and texts to all networks and landline calls. To make it even better, its lock-in period has been shortened from 12 months to 6 months only.
REGISTER YOUR SMART SIM NOW
Meanwhile, in compliance with the SIM Registration Law, Smart encouraged all subscribers to register their SIM cards.
Existing Smart Postpaid customers simply need to confirm the personal information and IDs they submitted for their postpaid plan application by texting YES to 5858. Then, wait for the confirmation message from Smart.
On the other hand, Smart Prepaid and TNT subscribers can visit this link, while Smart Bro subscribers can refer here to complete their SIM registration.