In this pandemic, almost everyone is working remotely and connecting with colleagues and friends are done only thru video calls and messages and Apple wants to connect people seamlessly and better than before.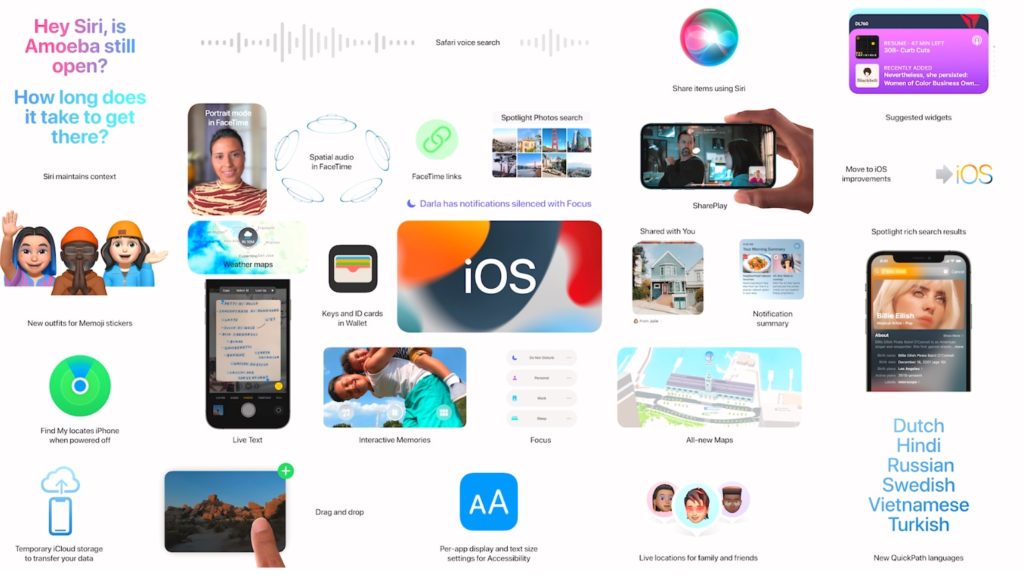 For Facetime, we now have these features:
Spatial audio gives you directional audio from the person that is talking in the call
Voice Isolation will give you better noise isolation even when there's a lot of background noise.
Portrait mode in Facetime blurs the background and focuses on you.
Facetime links let you share Facetime calls and you can now share your Facetime calls to Android and even on Windows users
Listen together and watch together with Shareplay. With this feature, you can listen to music and movies together with your friends
Notification summary which will give you a summary of your notification which will arrange your notifications so you can focus on your priorities and you won't miss the important things.
Focus lets you focus on what you want to focus on. For work, family, or when you're resting. This feature will only notify you where you want to focus on. For example, if you've chosen work, it will give you notifications only on apps that are used for work.
Intelligence lets the iPhone uses AI to recognize texts and links on photos. So if you're shooting a whiteboard, you can highlight the texts and copy and paste them to your email, and even on photos, you can look for information about the objects on the photos.
There will also be