We've tested the Toyota Corolla Cross HEV for a few days and it was one of the best experiences that we've had in a car not just because of the sporty look and its features but also because of its engine, a hybrid one to be exact and it was one of the best engines that I've experienced on a car.
The Hybrid Engine is powerful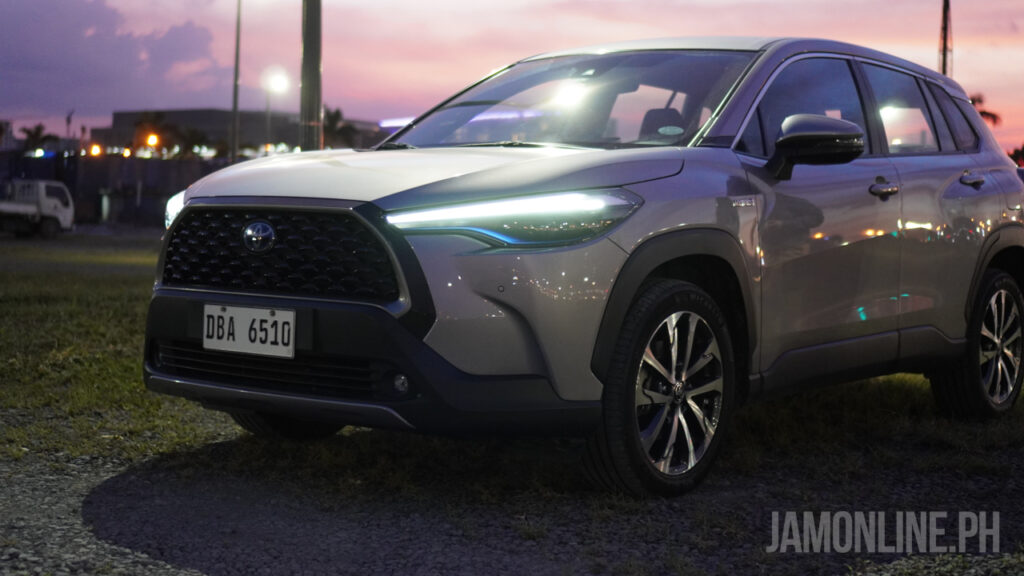 Look, I'm not the most hardcore car guy you would see here but as a tech guy, I can definitely say that the technology that the Toyota guys have put in here was amazing. The engine is strong enough to move the car smoothly and without too much noise and vibration.
And since this is a Hybrid engine, sometimes I don't even notice that the engine is already running when I was starting it, and traveling at low speeds gives me a quiet ride as well. And of course, if you're driving at a higher speed, you can take advantage of the power of both the electric motor and also the gasoline motor to give you the best performance.
No need for charging
One of the advantages of having the Toyota Corolla Cross HEV is you don't need to charge it. In the Philippine setting, this is currently your best bet as there are only a few chargers here in the Philippines and besides, our current power plants are still contributing to the pollution as our power grid doesn't rely too much on green energy such as solar power plants, nuclear, and wind power plants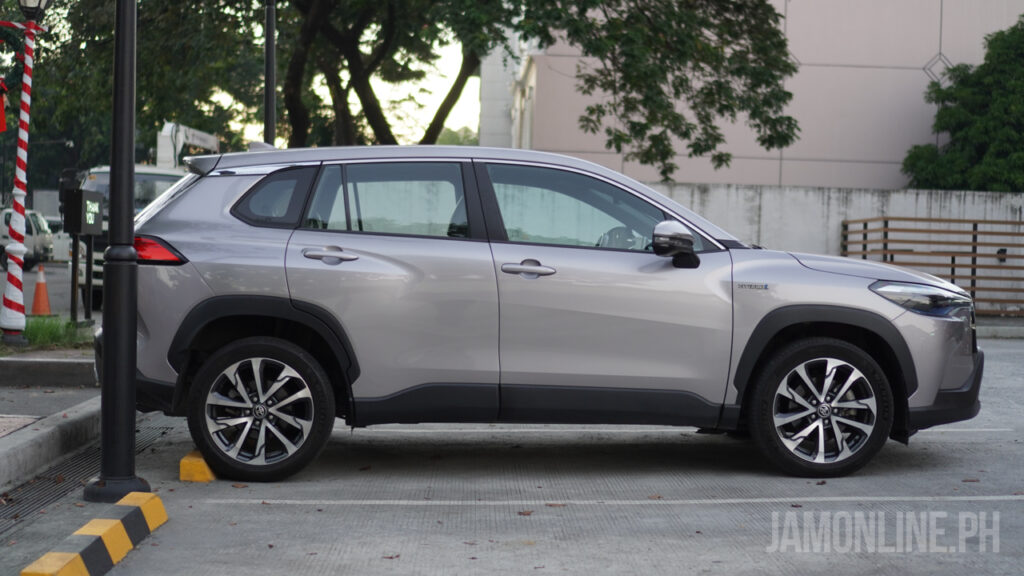 But of course, your consumption and gas prices are still essential to this but at least, you don't have to worry about charging because it comes with a long long range as sometimes, I was getting 24km/L on the Toyota Corolla Cross HEV. Which is really amazing for its size and power.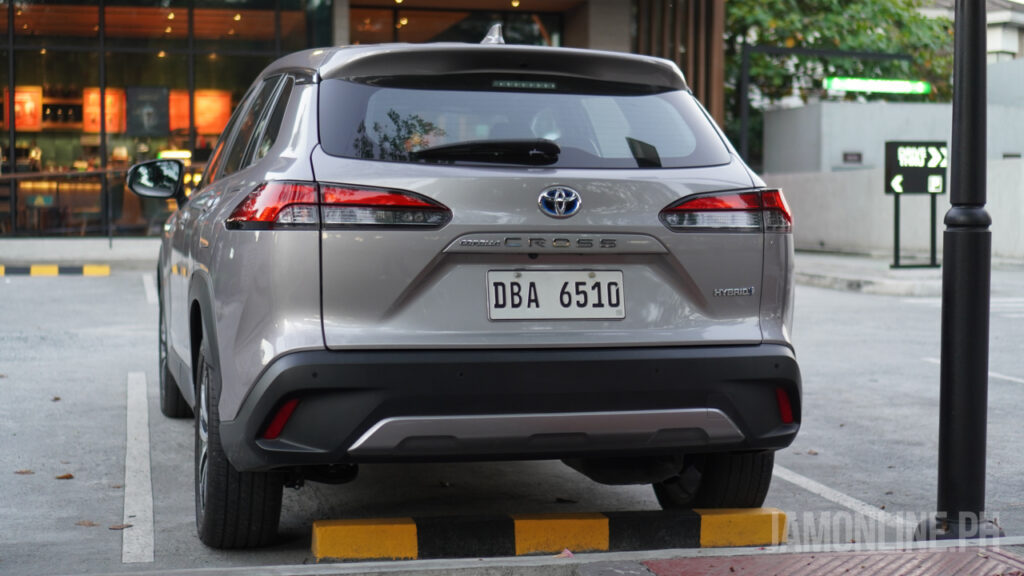 Jam-packed with technology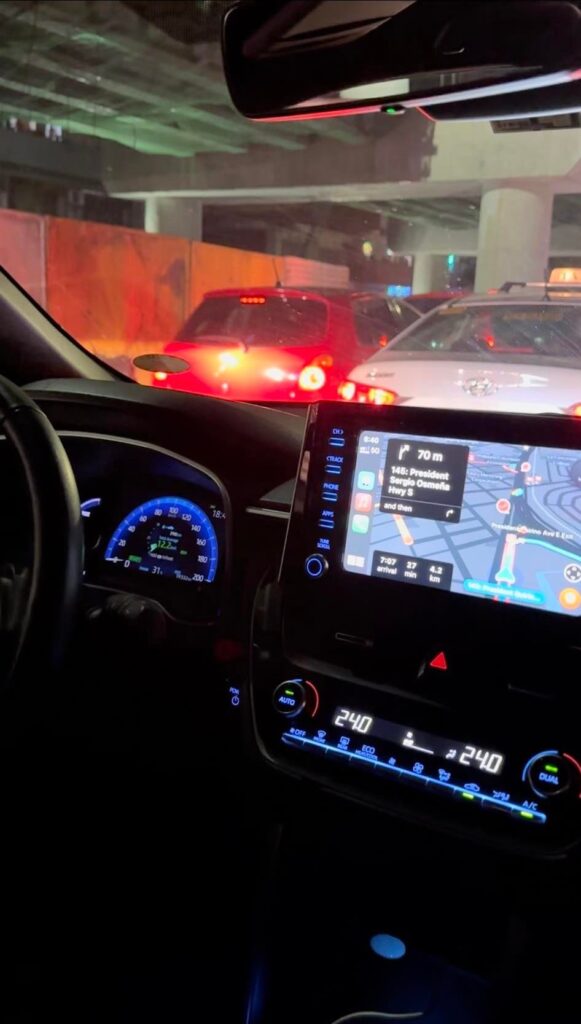 One of the things that are a must-have for me, especially for a car is Carplay and Android Auto. Thankfully, the car supports that and it displays your much-needed information on its 8" display and of course, it also comes with a 7" TFT display as well for the MID.
Beyond that, safety features are a must-have as well and thankfully, the Corolla Cross HEV supports Toyota Safety Sense and Blind Spot monitoring. These are safety features that you might not be looking for but they're really a life-saver
We love the design of the Toyota Corolla Cross HEV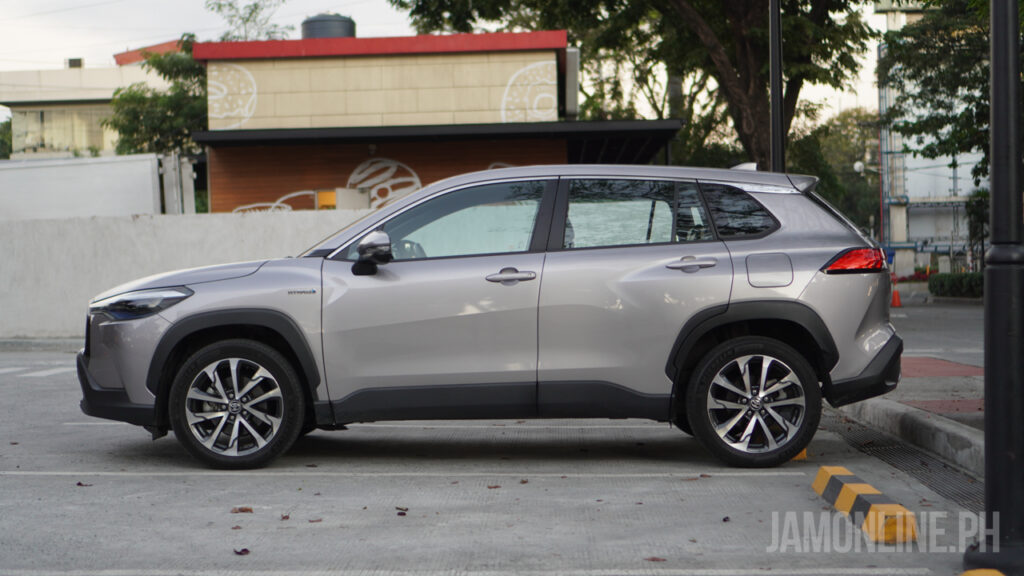 For the design of the Toyota Corolla Cross HEV. Not only that the SUV features a stunning look on the front, but it does also have a pretty good interior design inside and it was spacious as well. It can't replace the Toyota Fortuner as this one comes with a 5-seating capacity only but boy, it was spacious. As for the design on the front, it's mean-looking and it does attract a lot of eyes on the road. And at the back, it does look compact but surprisingly inside, again, it was spacious.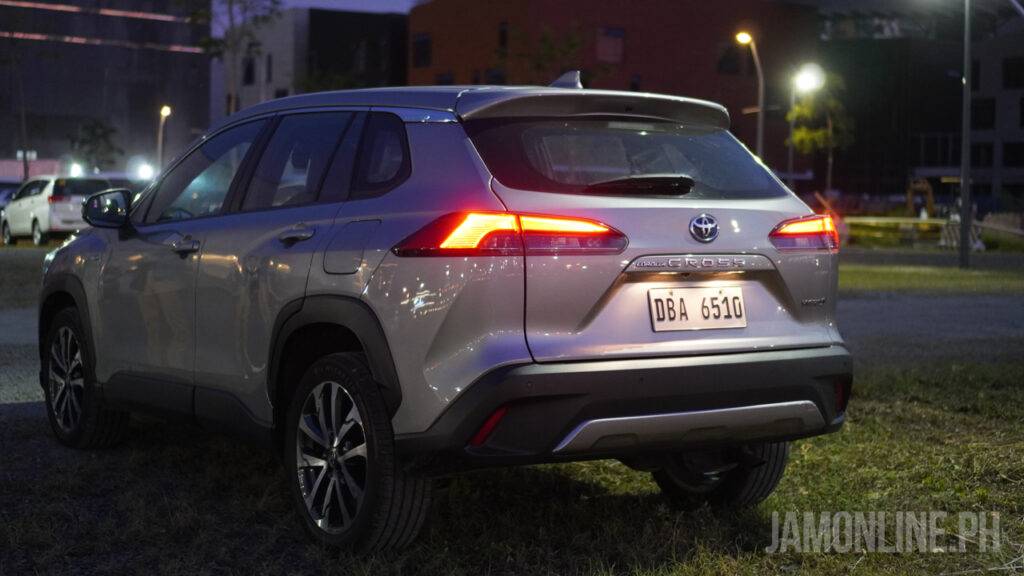 Hybrid means no color coding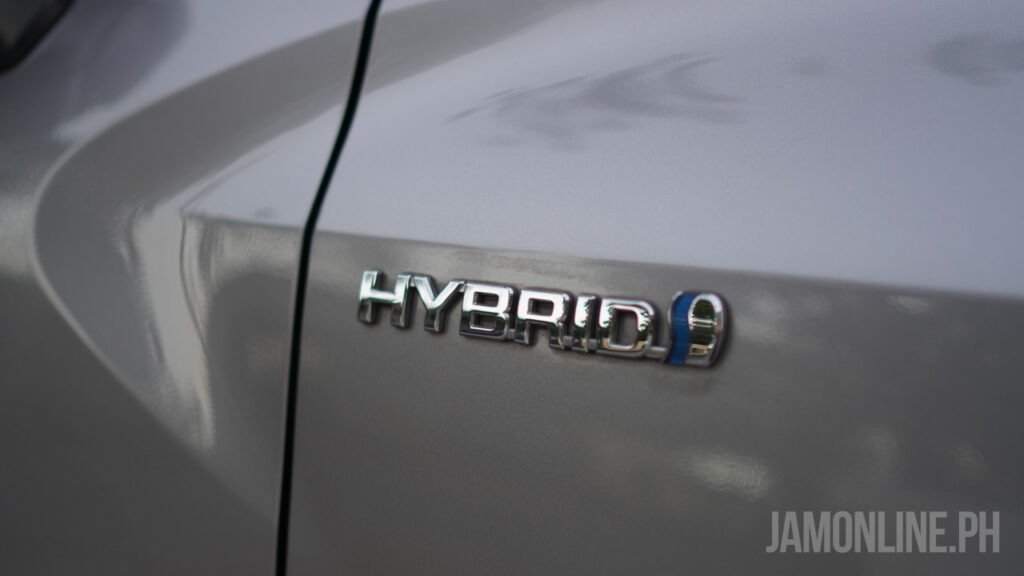 Probably the best part about hybrid and electric cars in the Philippines is that they're not included in the color coding due to the EVIDA law in the country. Because of this law, selected hybrid and electric cars are exempted from color coding and you can freely roam Metro Manila on whatever day and time you want to take out the Toyota Corolla Cross HEV.