Since the start of the pandemic, a lot of us are now based at home. We are either working at home, started a business at home, or even studying at home. Of course, a lot of us spent some hardware like desktops, laptops, and printers at home to be more productive and today, we'll be talking about the Canon PIXMA G3010
A Refillable Ink Tank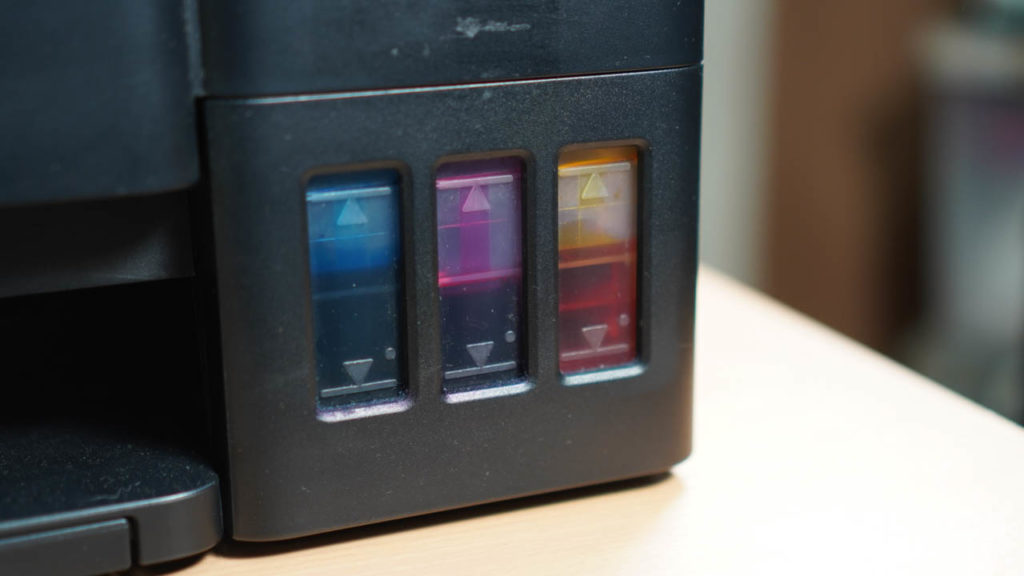 One of the advantages of owning the Canon Pixma G3010 is the ability to refill the Ink Tank. Not only that the printer is easy to use but this feature also means that anyone can refill the ink of the printer so you won't have a problem in case you ran out of ink.
The Ink Tank System of the PIXMA G3010 is also easy to monitor as we can see the remaining ink level easily by just looking at it so you know when to refill the Ink Tank. So whenever we ran out of Ink, we can just buy it easily and refill it anytime as the printer is very user-friendly.
High page yield
Aside from having an affordable and refillable Ink Tank System, the Canon Pixma G3010 also comes with a high page yield which means that the Ink Tank System of the printer is very efficient. I was actually printing a lot of pages already and I barely notice the difference in the Ink Tank Level of the Canon Pixma G3010.
Canon promises up to 7000 pages (composite yield) for the ink tank system of the printer and I'm pretty sure that you can print on that or even more so it's a very efficient partner for work at home or even for just simple printing of photos with support for borderless printing up to A4 size.
Hassle-free printing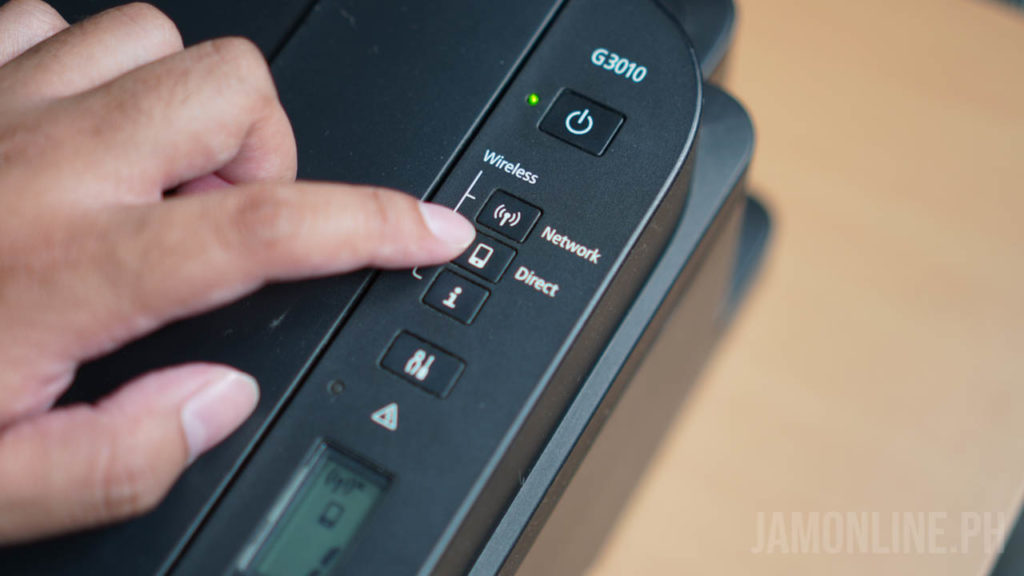 One of the biggest features of the Canon PIXMA G3010 is the One-touch Direct Wireless Connection. This means that you can print directly to the Canon PIXMA G3010 from your smartphone. This is a nifty feature as a lot of us are relying on our smartphones for these days as smartphones have become our go-to device as we bring it anytime, anywhere.
But of course, PC users aren't left out because with this printer, we can wireless connect to the printer and even print to it without the need of a cable. So wherever you are in your house, anyone can use the printer and print documents and photos.
In my case, I've been printing some documents for me and my parents and it's been hassle-free for me because go near the printer anymore as I can print wirelessly on the printer.
Comes with a lot of features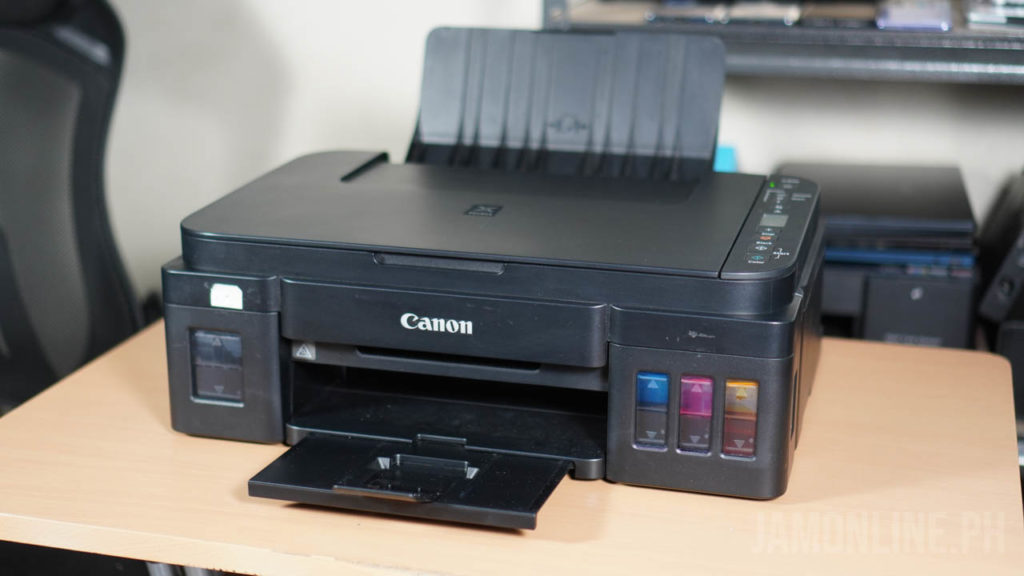 This is not just a printer because the Canon PIXMA G3010 comes with printing, scanning and copy capability. So whenever I need to make a photocopy of a document, I can just scan it and automatically print it a photocopy directly on the printer. Or whenever I need a scanned copy of a document, it's really easy to do with the Canon PIXMA G3010.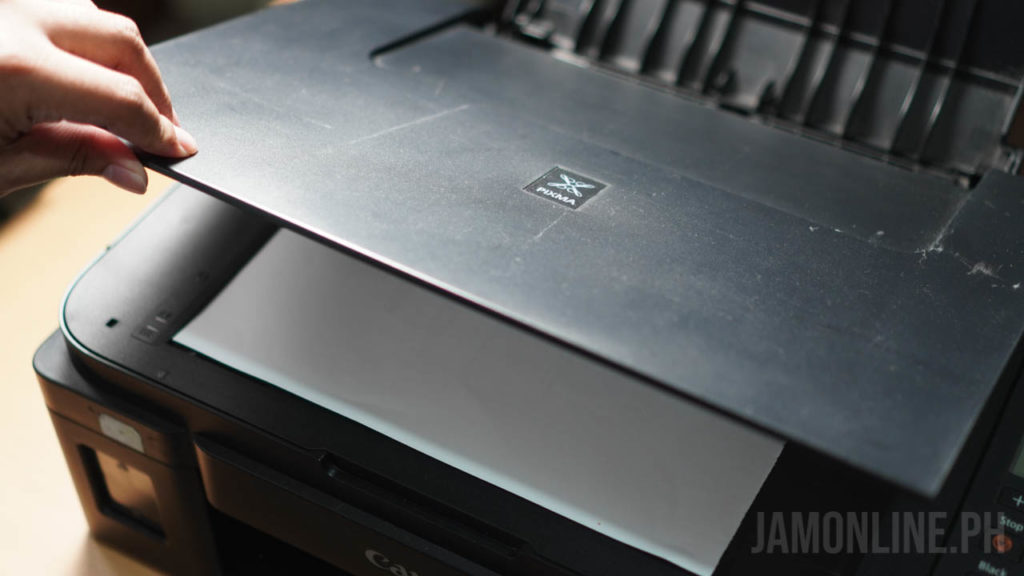 I've been using the scan function of the printer as we've been working at home for more than a year now and a lot of companies are requiring signed documents to be sent to them via email and with scanning clear documents and images is very easy to do with the printer
Worry-free warranty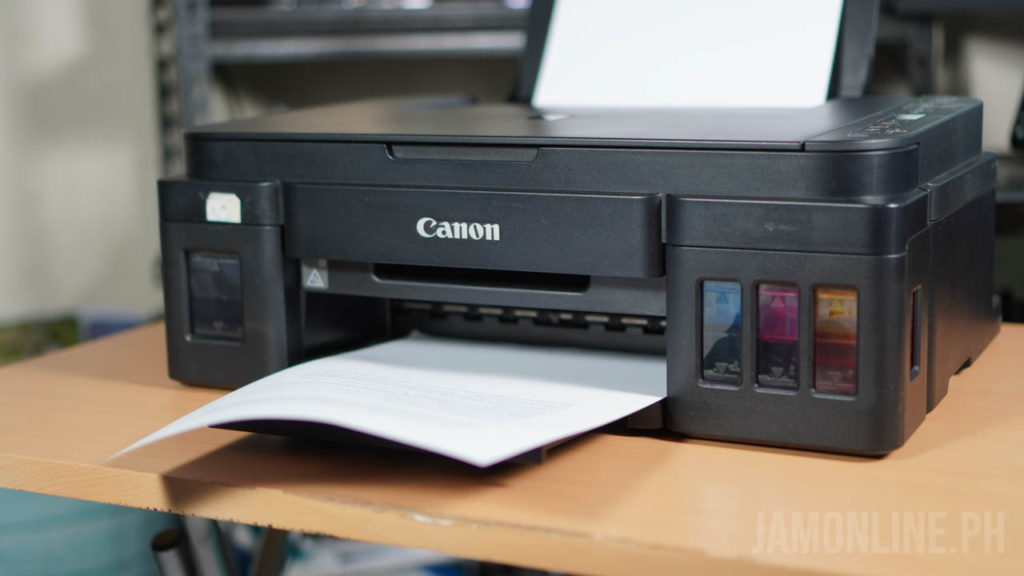 Since our family has been using the printer for a while, we are not worried about it as the printer comes with 2 years warranty so you know that the printer can last really long along with no print page count so even if you use the printer a thousand times, that won't be a problem for canon because the warranty will be covered regardless of how many prints that you have done on the printer unlike other brands.
So basically, the Canon PIXMA G3010 has been a great partner for our work from home needs. Everything that we need on a printer is here including an efficient yield and also an easy to use and refillable Ink Tank System. Another cool feature is the wireless printing and also the connection to smartphones and the best part? The prints that we got with the Canon PIXMA G3010 were clear, crisp and they're really great.
The Canon PIXMA G3010 is now available for Php9,795 and if you want to know more, head over to: https://ph.canon/en/consumer/pixma-g3010/product