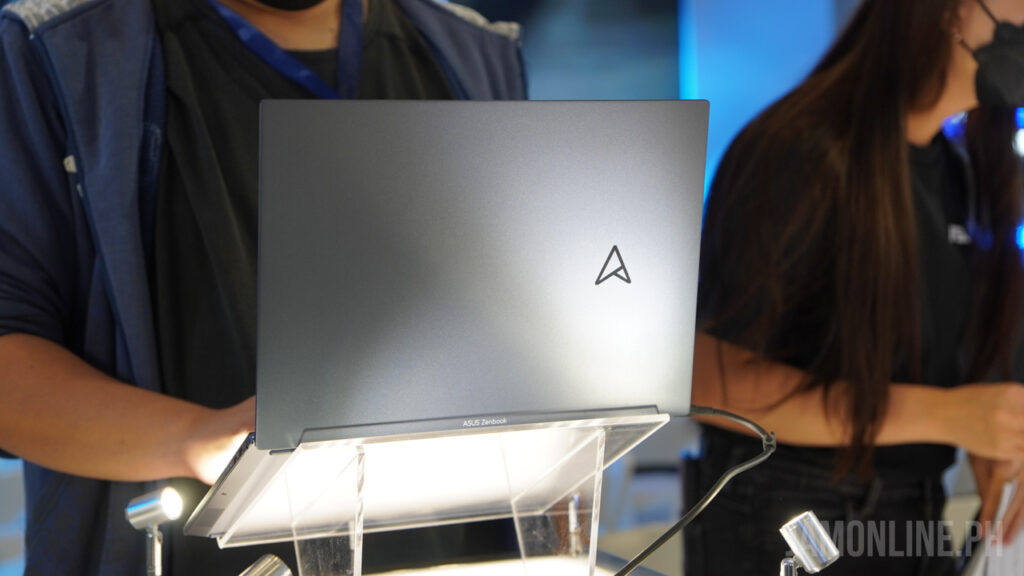 ASUS Philippines has just launched their latest premium offering in the market, the ASUS Zenbook S 13 OLED. This notebook not only packs a beautiful, light and sexy design but also a 2.8K OLED display that makes it ahead in the competition.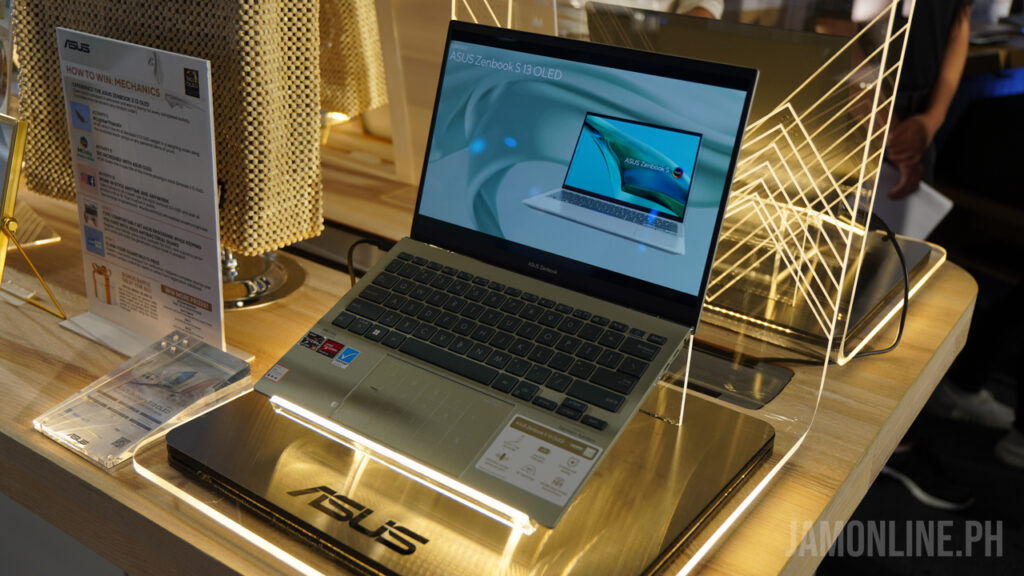 Inside this notebook is an up to AMD Ryzen 7 6800U processor which is really powerful whether you want to use the notebook for gaming or for work. As for the other cool features of the notebook, it also packs up to 16GB of RAM and up to 512GB PCIe 4.0 SSD inside.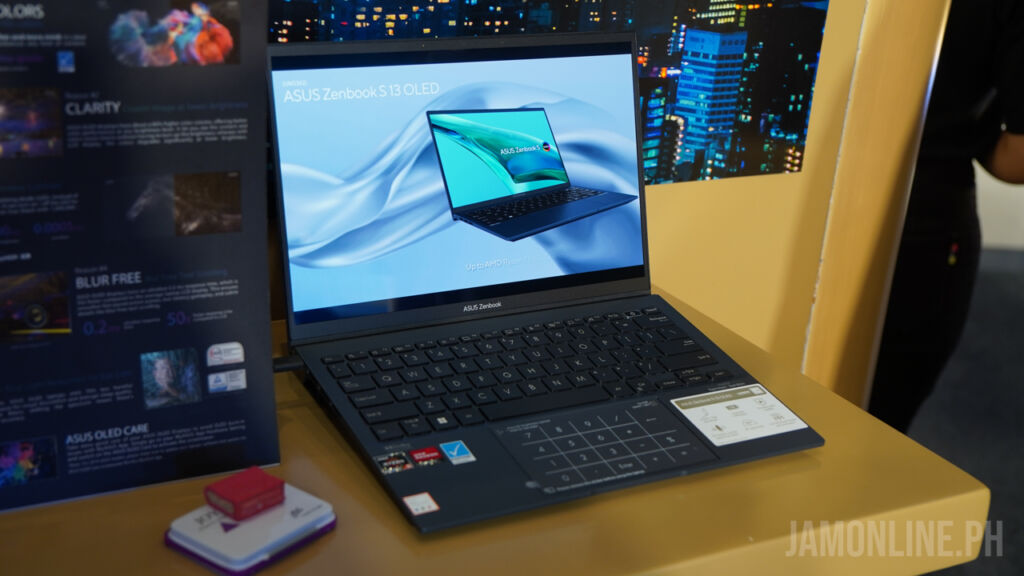 The ASUS Zenbook S 13 OLED also comes with the ASUS Antibacterial guard that gives you a surface treatment that inhibits the growth of the bacteria by more than 99% over a 24-hour period. This makes sure that the notebook is clean and has less bacteria.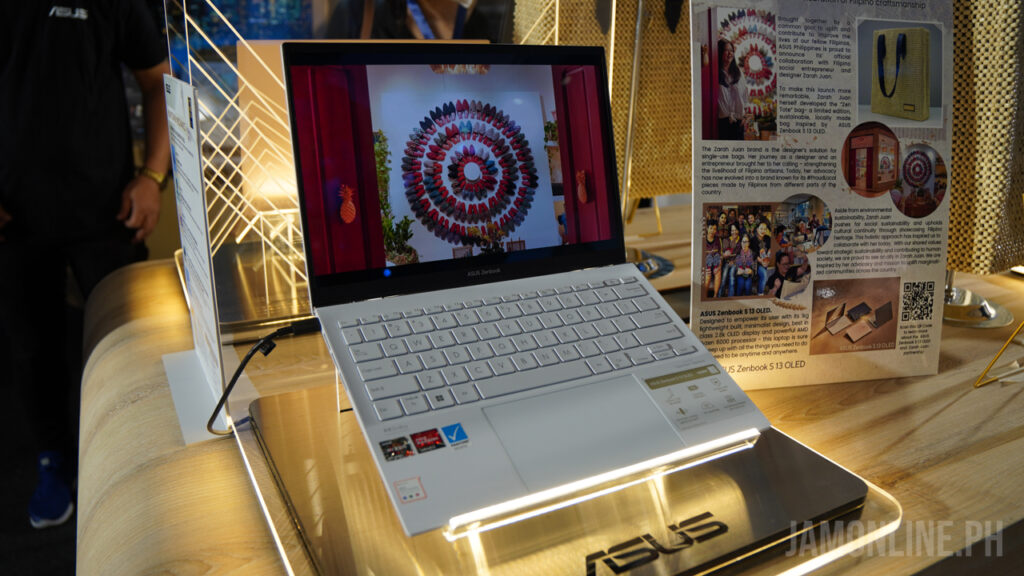 For the processor, it comes in AMD Ryzen 5 6600U or Ryzen 7 6800U processors which are known for having a reliable performance. As for the colors, the notebook comes in Ponder Blue, Aqua Celadon, Refined White, and Vestige Beige.
Variant
Color
Specs
SRP
UM5302TA-LV464WS
Ponder Blue
13″ 2.8K 16:10 OLED / AMD Ryzen 5 6600U / 8GB LPDDR5 / 512GB PCIE4 SSD / AMD Radeon Graphics / Windows 11 Home with Office Home & Student 2021
PHP 63,995
UM5302TA-LV532WS
Aqua Celadon
UM5302TA-LV539WS
Refined White
UM5302TA-LV540WS
Vestige Beige
UM5302TA-LV484WS
Aqua Celadon
13″ 2.8K 16:10 OLED / AMD Ryzen 7 6800U/ 16GB LPDDR5 / 512GB PCIE4 SSD / AMD Radeon Graphics / Windows 11 Home with Office Home & Student 2021
PHP 76,995
UM5302TA-LV396WS
Ponder Blue
UM5302TA-LV483WS
Vestige Beige
UM5302TA-LV485WS
Refined White
Those who will purchase the Zenbook S 13 OLED from September 15 to October 31, 2022, get a chance to win the limited-edition Zarah Juan Zen Tote worth PHP 8,500.00