ASUS doesn't stop with their latest AiO and Zenbooks. They've also launched their latest ROG gaming laptops that now runs on the latest 6th generation Intel Core processors with new chassis and upgraded hardware. These ROG laptops comes in different sizes and different hardware to make it sure that every gamers can get the best ASUS ROG laptop that they want.
If you're familiar with the ASUS ROG line of notebooks before, the ASUS G501 is the gaming laptop for the people who are always on the go. Why? Because it has an ultraportable design, which is great for gaming, wherever you are.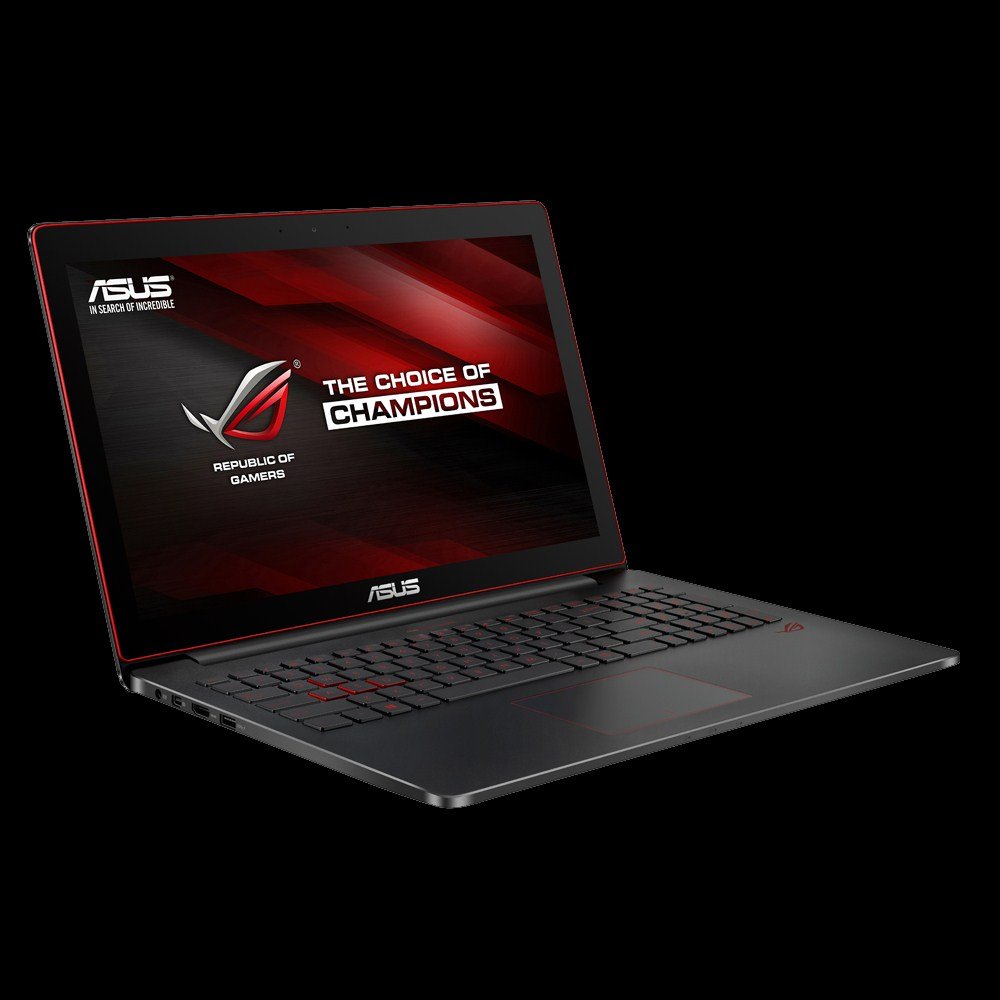 And recently, they've refreshed the laptop and included the latest 6th generation Intel Core i7 processor along with Nvidia GeForce GTX 960M GPU inside. Despite having a thin and light design, this is still a great gaming laptop thanks to its ASUS-exclusive hyper cool tech with dual independent fans, delivering smooth and stable performance. Oh and you know what? This laptop now packs a 15.6-inch display with QHD resolution.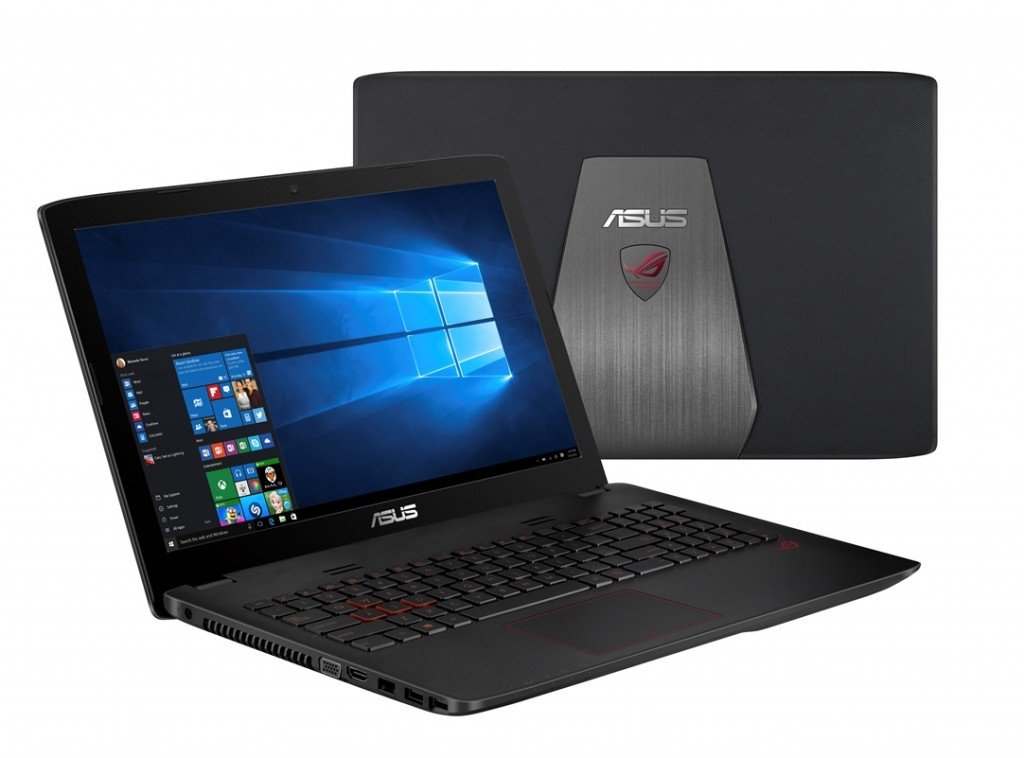 If you're aiming on getting an ASUS ROG laptop but you want the most affordable one then you might want to get the ASUS ROG GL552. Despite having a more affordable price compared to its brothers, the ASUS ROG GL552 still packs a high-performance processor with 6th generation Intel Core i7 processors and GeForce GTX 960M GPU.
Compared to the G501, this one has a thicker design but it sports some awesome features such as ASUS-exclusive GameFirst III network optimization, a highly-responsive, low-profile, red-backlit keyboard with specially-marked WASD keys, and an up to Full HD IPS display with wide viewing angles.
However, if you just won the lottery and you want to buy the most powerful laptop that ASUS ever had, then you should look your eyes into the ASUS ROG G752. Again, this laptop packs the most powerful hardware for mobile device. Hardcore gamers would definitely love this not only because this laptop looks like a tank but also because this laptop packs a hardware that can't be matched by most gaming laptops because this one has a 6th generation Intel Core i7 Quad-core processors and the very powerful Nvidia GeForce GTX 980M GPU with up to 8GB of GDDR5 video memory.
There are also some features that gamers would love to have such as the Nvidia G-Sync technology and dedicated cooling modules for the CPU and GPU.
GL552JX
CPU
4th Gen i7-4750HQ
GPU
GTX 950 4G DDR3
Storage
1TB
RAM
4G+4G
Screen
15″ FHD
ODD
[SATA] 8.9″mm 8X Super Multi with Double Layer
OS
Windows 10 (64bit)
WiFi
802.11ac+Bluetooth 4.0 (Dual band) -Intel WIDI
USB Port
1x USB 2.0
2x USB 3.0
1x Type C (gen 1)
Battery
48WHrs, 4S1P, 4-cell Li-ion Battery Pack
SRP
Php59,995.00
GL552VW
CPU
6th Gen i7-6700HQ
GPU
GTX 960 4G DDR5
Storage
1TB+128GSSD
RAM
4G+4G
Screen
15″ FHD
ODD
[SATA] 8.9″mm 8X Super Multi with Double Layer
OS
Windows 10 (64bit)
WiFi
802.11ac+Bluetooth 4.0 (Dual band) -Intel WIDI
USB Port
1x USB 2.0
2x USB 3.0
1x USB3.1 Type C (gen 1)
Battery
48WHrs, 4S1P, 4-cell Li-ion Battery Pack
SRP
Php69,995.00
G501JW
CPU
4th Gen i7-4750HQ
GPU
GTX 960M 4G DDR5
Storage
1TB+128GSSD
RAM
4G+4G
Screen
15″ 4K2K
ODD
[SATA] 8.9″mm 8X Super Multi with Double Layer
OS
Windows 10 (64bit)
WiFi
802.11bgn+Bluetooth 4.0 (Single band)
USB Port
3x USB 3.0
Battery
60WHrs, 4S1P, 4-cell Li-ion Polymer Battery Pack
SRP
Php79,995.00
G752VL
CPU
6th Gen i7-6700HQ
GPU
GTX 965 2G
Storage
1TB
RAM
8G
Screen
17″FHD
ODD
[SATA] 8.9″mm 8X Super Multi with Double Layer
OS
Windows 10 (64bit)
WiFi
802.11ac+Bluetooth 4.0 (Dual band) -Intel WIDI
USB Port
4x USB 3.0
1x Type C (gen 1)
Battery
66WHrs, 3S2P, 6-cell Li-ion Battery Pack
SRP
Php79,995.00
G752VT
CPU
6th Gen i7-6700HQ
GPU
GTX970 3G
Storage
1TB+128GSSD
RAM
8G*2
Screen
17″FHD
ODD
[SATA] 8.9″mm 8X Super Multi with Double Layer
OS
Windows 10 (64bit)
WiFi
802.11ac+Bluetooth 4.0 (Dual band) -Intel WIDI
USB Port
4x USB 3.0
1x Type C (gen 1)
Battery
66WHrs, 3S2P, 6-cell Li-ion Battery Pack
SRP
Php99,995.00
G752VY
CPU
6th Gen i7-6700HQ
GPU
GTX 980M 4G DDR5
Storage
1TB+256GSSD
RAM
24GB
Screen
17″ FHD
ODD
[SATA] 8.9″mm 9X Super Multi with Double Layer
OS
Windows 10 (64bit)
WiFi
802.11ac+Bluetooth 4.0 (Dual band) -Intel WIDI
USB Port
4x USB 3.0
1x Type C (gen 1)
4x USB 3.0
1x Type C (gen 1)
4x USB 3.0
1x Type C (gen 1)
Battery
88WHrs, 4S2P, 8 cell Li-ion Battery Pack
SRP
Php149,995
CPU
6th Gen i7-6820HQ
GPU
GTX 980M 8G DDR5
Storage
1TB+256GSSD
RAM
32GB
Screen
17″ FHD
ODD
[SATA] 9.5″mm 6X Blu-Ray (Read)
OS
Windows 10 (64bit)
WiFi
802.11ac+Bluetooth 4.0 (Dual band) -Intel WIDI
USB Port
4x USB 3.0
1x USB3.1 Type C (gen 1)
Battery
88WHrs, 4S2P, 8 cell Li-ion Battery Pack
SRP
Php179,995