ASUS Philippines has expanded their Vivobook lineup to cater different markets who are looking for a notebook that they can use for productivity and also for creativity. They have different Vivobook notebooks that comes with features including the ASUS Lumina OLED displays, AMD Ryzen 7000 processors and also 13th Generation Intel Core H processors.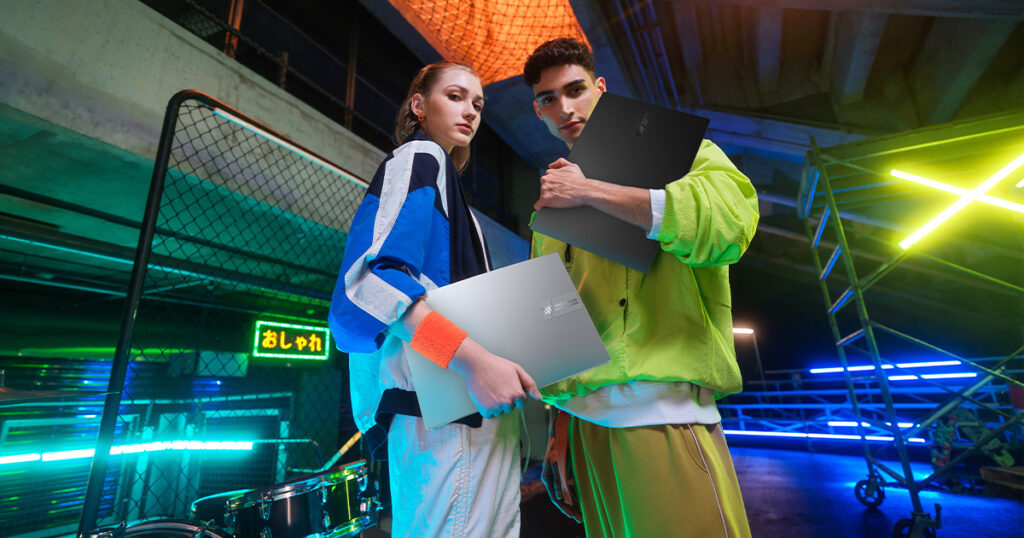 The expanded lineup includes the ASUS Vivobook 15X OLED (K3504, M3504), ASUS Vivobook Go 15 OLED (E1504), ASUS Vivobook 13 Slate OLED (T3304), and ASUS Vivobook Pro 16X OLED (K6604). Each variant has its own unique features to match various user needs, from students and young professionals to work-from-home parents and digital content creators.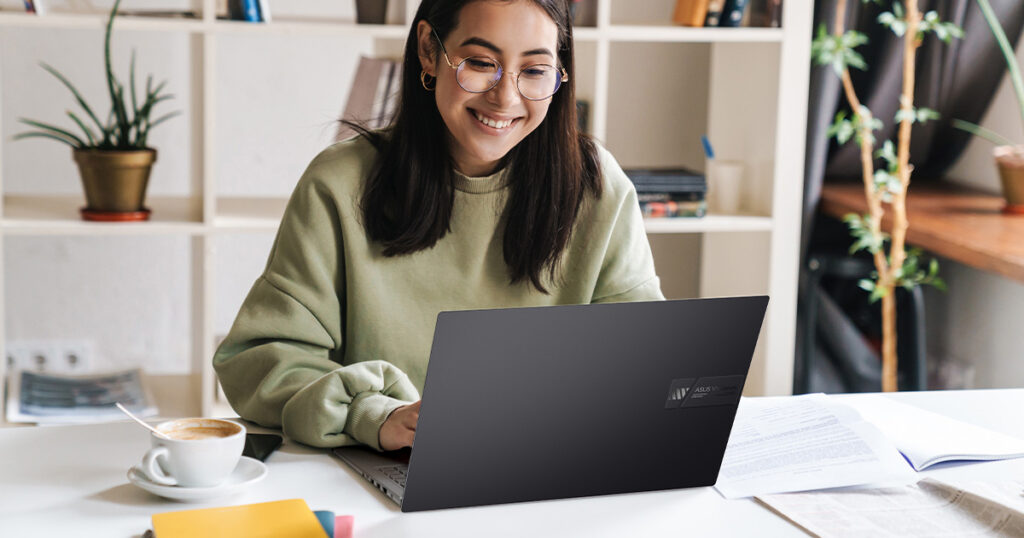 The ASUS Vivobook 15X OLED offers a 120 Hz refresh rate and 15-inch 2.8K 16:9 HDR ASUS Lumina OLED display. It delivers powerful ASUS SonicMaster audio system sound, making it perfect for immersive entertainment. It also comes with 512GB PCIe SSD, 16GB of RAM, and AMD Ryzen 7730U or 12th Gen Intel Core i7-1255U CPU ensure smooth operation of work or entertainment tasks. The Vivobook 15X OLED retails at PHP 45,995.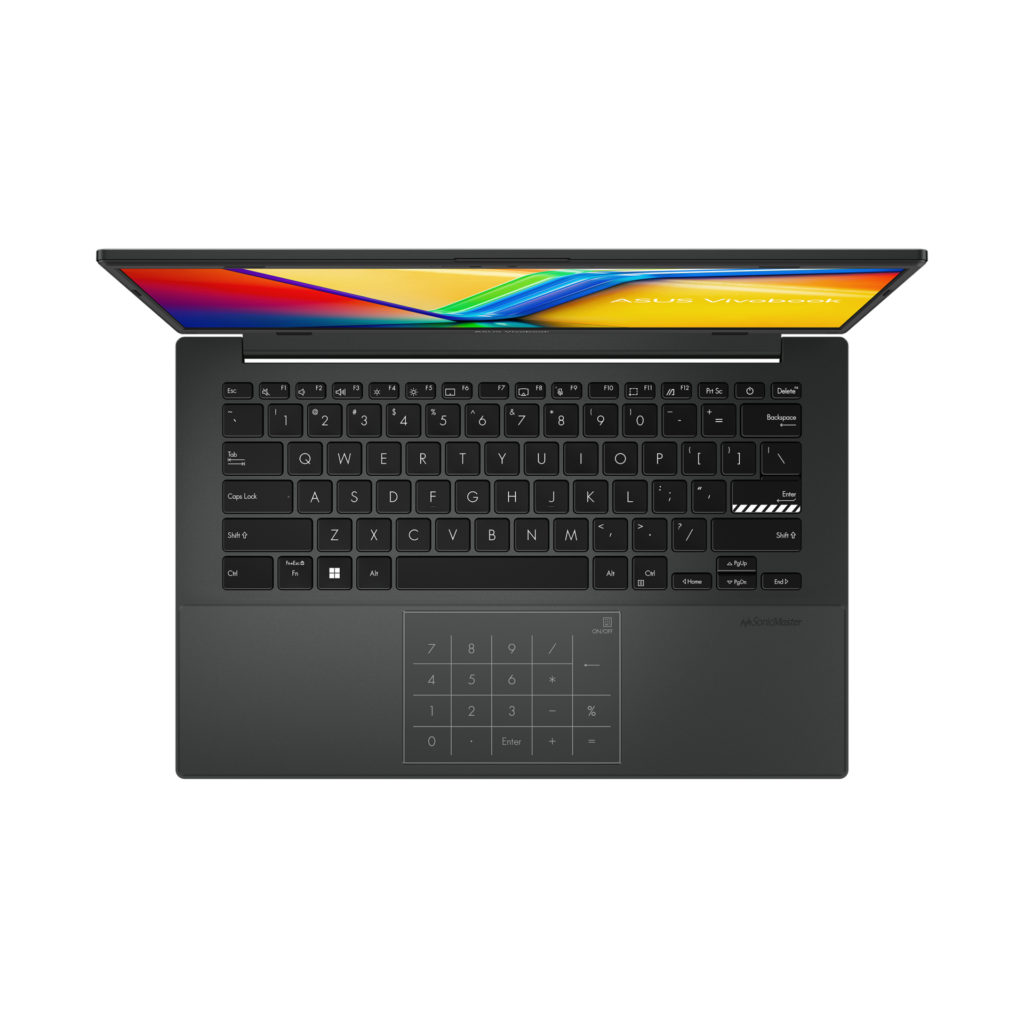 The ASUS Vivobook Go 15 OLED (E1504) features a 15-inch 16:9 FHD ASUS Lumina OLED display, robust ASUS SonicMaster sound systems with DTS Audio Processing, and is powered by AMD Ryzen R5-7520U processors, 8 GB of LPDDR5 RAM, and up to 512 GB PCIe SSD. The laptop retails for PHP 29,995.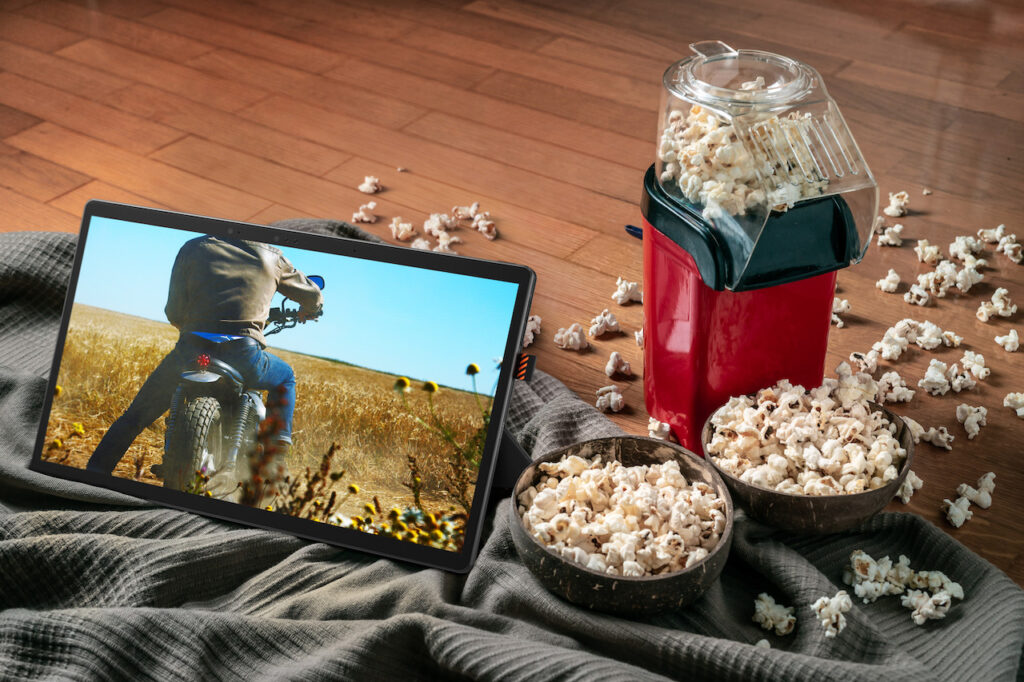 The ASUS Vivobook 13 Slate OLED (T3304) combines a 13.3-inch OLED with Dolby Vision support Pantone Validated touchscreen and a quad-speaker Dolby Atmos sound system. It also includes an eight-core Intel Core i3-N300 processor, a 256 GB PCIe SSD, and up to 8 GB of fast LPDDR5 memory. The Vivobook 13 Slate retails at PHP 49,995.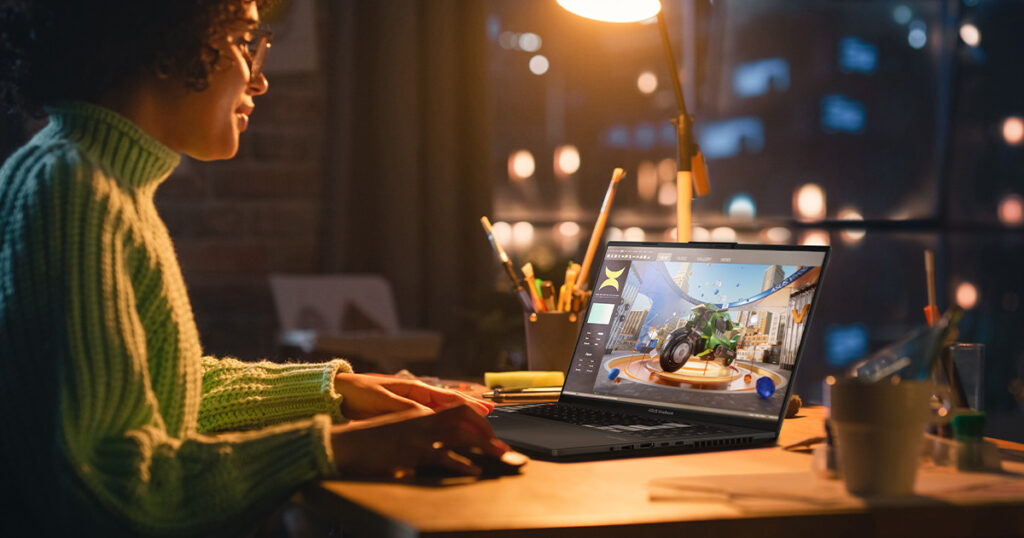 The ASUS Vivobook Pro 16X OLED offers a desktop-grade 13th Gen Intel Core i9-13980HX processor, a studio-grade NVIDIA GeForce RTX 4070 GPU, and a 16-inch 3.2K 16:10 120 Hz ASUS Lumina OLED display. This creator-focused laptop also features 32GB of DDR5 4800 MHz RAM, two upgradable SO-DIMM slots, and 1TB of ultrafast PCIe SSD storage. The Vivobook Pro 16X retails at PHP 179,995.
Variant
Color
Specs
SRP
ASUS Vivobook 15X OLED (K3504)
K3504ZA-L1062WS
Indie Black
15″ FHD OLED 16:9 120Hz refresh rate / Intel® Core™ i5-1235U Processor / 8GB DDR4 / 512GB PCIe® 4.0 SSD / Windows 11 Home / Office Home and Student 2021 included
PHP 49,995
K3504ZA-L1063WS
Indie Black
15″ FHD OLED 16:9 120Hz refresh rate / Intel® Core™ i7-1255U Processor / 8GB DDR4 / 512GB PCIe® 4.0 SSD / Windows 11 Home / Office Home and Student 2021 included
PHP 52,995
K3504ZA-L1046WS
Indie Black
15″ FHD OLED 16:9 120Hz refresh rate / Intel® Core™ i5-1235U Processor / 16GB DDR4 / 512GB PCIe® 3.0 SSD / Intel Iris Xe / Windows 11 Home / Office Home and Student 2021 included
PHP 55,995
K3504ZA-L1052WS
Indie Black
15″ FHD OLED 16:9 120Hz refresh rate / Intel® Core™ i7-1255U Processor / 16GB DDR4 / 512GB PCIe® 3.0 SSD / Intel Iris Xe / Windows 11 Home / Office Home and Student 2021 included
PHP 59,995
ASUS Vivobook 15X OLED (M3504)
M3504YA-L1152WS
Indie Black
15″ FHD OLED 16:9 60Hz refresh rate / AMD Ryzen™ 5 7530U Mobile Processor / 8GB DDR4 / 512GB PCIe® 3.0 SSD / Windows 11 Home / Office Home and Student 2021 included
PHP 45,995
M3504YA-L1148WS
Indie Black
15″ FHD OLED 16:9 60Hz refresh rate / AMD Ryzen™ 5 7530U Mobile Processor / 16GB DDR4 / 512GB PCIe® 3.0 SSD / Windows 11 Home / Office Home and Student 2021 included
PHP 47,995
M3504YA-L1153WS
Indie Black
15″ FHD OLED 16:9 60Hz refresh rate / AMD Ryzen™ 7-7730U Mobile Processor / 8GB DDR4 / 512GB PCIe® 3.0 SSD / Windows 11 Home / Office Home and Student 2021 included
PHP 49,995
ASUS Vivobook Go 15 (E1504)
E1504FA-NJ389W
Mixed Black
15″ FHD 16:9 / AMD Ryzen™ 3 7320U Mobile Processor / 8GB LPDDR5 / 512GB PCIe® 3.0 SSD / Windows 11 Home
PHP 29,995
E1504FA-NJ397W
Mixed Black
15″ FHD 16:9 / AMD Ryzen™ 3 7320U Mobile Processor / 8GB LPDDR5 / 256GB PCIe® 3.0 SSD / Windows 11 Home
PHP 29,995
E1504FA-NJ397WS
Mixed Black
15″ FHD 16:9 / AMD Ryzen™ 3 7320U Mobile Processor / 8GB LPDDR5 / 256GB PCIe® 3.0 SSD / Windows 11 Home / Office Home and Student 2021 included
PHP 31,995
E1504GA-NJ109WS
Mixed Black
15″ FHD 16:9 / Intel® Core™ i3-N305 Processor / 8GB DDR4 / 512GB PCIe® 4.0 SSD / Windows 11 Home / Office Home and Student 2021 included
PHP 32,995
E1504FA-L1412WS
Mixed Black
15″ FHD 16:9 OLED refresh rate / AMD Ryzen™ 5-7520U Mobile Processor / 8GB LPDDR5 / 512GB PCIe® 3.0 SSD / Windows 11 Home / Office Home and Student 2021 included
PHP 42,995
ASUS Vivobook 13 Slate OLED (T3304)
T3304GA-LQ045WS
0° Black
13″ FHD OLED 16:9 touchscreen / Intel® Core™ i3-N300 Processor / 8GB LPDDR5 / 256GB UFS 2.1 / Windows 11 Home / Office Home and Student 2021 included
PHP 49,995
ASUS Vivobook Pro 16X OLED (K6604)
K6604JI-MX080WS
0° Black
16″ 3.2K OLED 16:10 120Hz refresh rate / Intel® Core™ i9-13980H Processor / 32GB DDR5 / 1TB PCIe® 4.0 SSD / NVIDIA® GeForce® RTX™ 4070 / Windows 11 Home / Office Home and Student 2021 included
PHP 179,995
ASUS Vivobook Pro 15 OLED (K6502)
K6502HC-MA073WS
Quiet Blue
15.6″ 2.8K 16:9 OLED 120Hz refresh rate / Intel® Core™ i9-11900H Processor / 16GB DDR4 / 512GB PCIe® 3.0 SSD / NVIDIA® GeForce® RTX™ 3050 / Windows 11 Home / Office Home and Student 2021 included
PHP 82,995
K6502ZE-MA042WS
Quiet Blue
15.6" 2.8K OLED 16:9 120Hz refresh rate / Intel® Core™ i7-12650H Processor / 16GB DDR4 / 512GB PCIe® 4.0 SSD / NVIDIA® GeForce® RTX™ 3050Ti / Windows 11 Home / Office Home and Student 2021 included
PHP 89,995
K6502VU-MA113WS
Quiet Blue
15.6″ 2.8K OLED 16:9 60Hz refresh rate / Intel® Core™ i9-13900H Processor / 16GB DDR5 / 1TB PCIe® 4.0 SSD / NVIDIA® GeForce® RTX™ 4050 / Windows 11 Home / Office Home and Student 2021 included
PHP 109,995
K6502VV-MA033WS
Quiet Blue
15.6″ 2.8K OLED 16:9 60Hz refresh rate / Intel® Core™ i9-13900H Processor / 16GB DDR5 / 1TB PCIe® 4.0 SSD / NVIDIA® GeForce® RTX™ 4060 / Windows 11 Home / Office Home and Student 2021 included
PHP 119,995
ASUS Vivobook Pro 15 OLED (M6500)
M6500QC-HN165WS
Quiet Blue
15″ FHD 16:9 vIPS 144Hz refresh rate / AMD Ryzen™ 5-5600H Mobile Processor / 16GB DDR4 / 512GB PCIe® 3.0 SSD / NVIDIA® GeForce® RTX™ 3050 / Windows 11 Home / Office Home and Student 2021 included
PHP 54,995
M6500QC-MA060WS
Quiet Blue
15″ 2.8K 16:9 OLED 120 Hz refresh rate / AMD Ryzen™ 5-5600H Mobile Processor / 16GB DDR4 / 512GB PCIe® 3.0 SSD / NVIDIA® GeForce® RTX™ 3050 / Windows 11 Home / Office Home and Student 2021 included
PHP 61,995
M6500QC-MA056WS
Quiet Blue
15″ 2.8K 16:9 OLED 120 Hz refresh rate / AMD Ryzen™ 7-5800H Mobile Processor / 16GB DDR4 / 512GB PCIe® 3.0 SSD / NVIDIA® GeForce® RTX™ 3050 / Windows 11 Home / Office Home and Student 2021 included
PHP 74,995
M6500QE-MA013WS
Quiet Blue
15″ 2.8K 16:9 OLED 120 Hz refresh rate / AMD Ryzen™ 7-5800H Mobile Processor / 16GB DDR4 / 512GB PCIe® 3.0 SSD / NVIDIA® GeForce® RTX™ 3050Ti / Windows 11 Home / Office Home and Student 2021 included
PHP 77,995
M6500XU-MA079WS
Quiet Blue
15.6″ 2.8K 16:9 OLED 120 Hz refresh rate / AMD Ryzen™ 9-7940HS Mobile Processor / 16GB LPDDR5X / 1TB PCIe® 3.0 SSD / NVIDIA® GeForce® RTX™ 4050 / Windows 11 Home / Office Home and Student 2021 included
PHP 89,995