ASUS announced the ZenBook Pro Duo (UX581), a groundbreaking laptop featuring the new ASUS ScreenPad™ Plus, making it the first of its own. Like its siblings, it carries over the frameless four-sided ASUS NanoEdge design with ultraslim bezels. And what makes it different is that it features a 14-inch full-width, high resolution 32:9 aspect-ratio secondary touchscreen that expands and enhances its interactive capabilities offered by the original ASUS ScreenPad.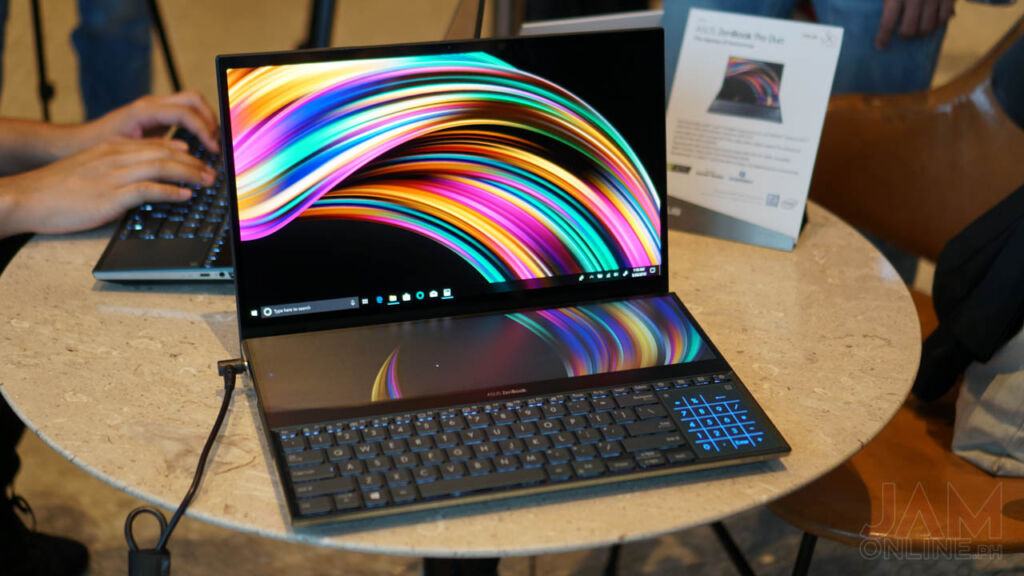 It integrates seamlessly with the primary display, and the built-in ScreenXpert software includes a wide selection of useful apps, tools, and utilities. It features a 4K UHD (3840 x 2160) OLED touchscreen, a 4K (3840 x 1100) ScreenPad Plus and an ASUS NumberPad dual-function touchpad.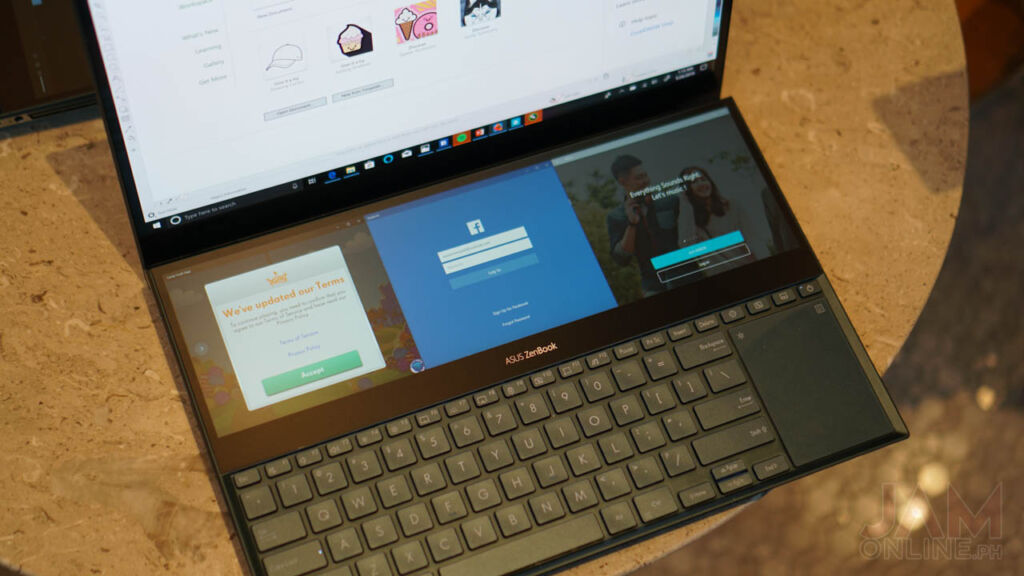 The ScreenPad Plus can be used like a standard second display in Windows, or can opt to use the time-saving features and functions built into the ScreenXpert control software to simplify multiscreen window and app management. This includes quick controls such as App Switcher, ViewMax, and App Navigator.
In terms of performance, it is powered by up to 9th 9th Generation Intel® Core™ processors, combined with up to 32GB RAM and an NVIDIA® GeForce RTX™ 2060 GPU, with ultrafast storage provided by up to a 1TB PCIe® 3.0 x4 SSD.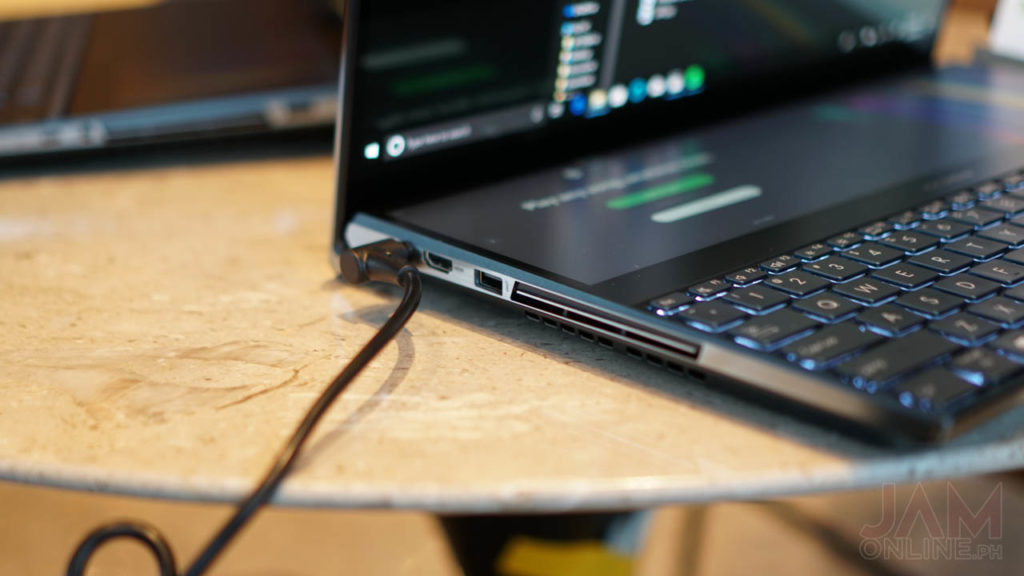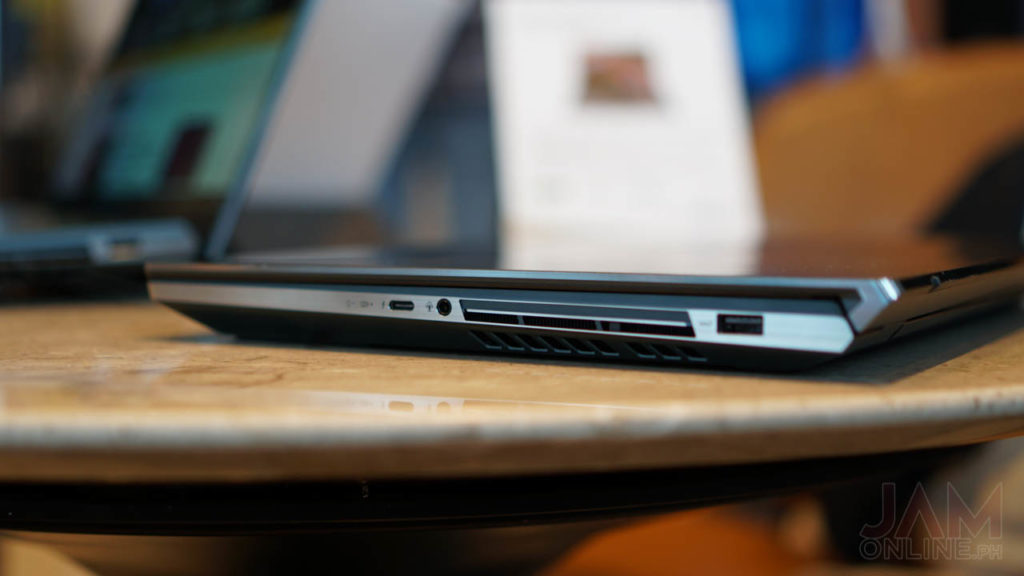 It also comes with a more portable and affordable variant, the 14-inch ZenBook Duo (UX481), featuring the same four-sided NanoEdge, however, with an FHD display and FHD ScreenPad Plus. Powered by up to an Intel Core i7 processor and a GeForce MX250 GPU.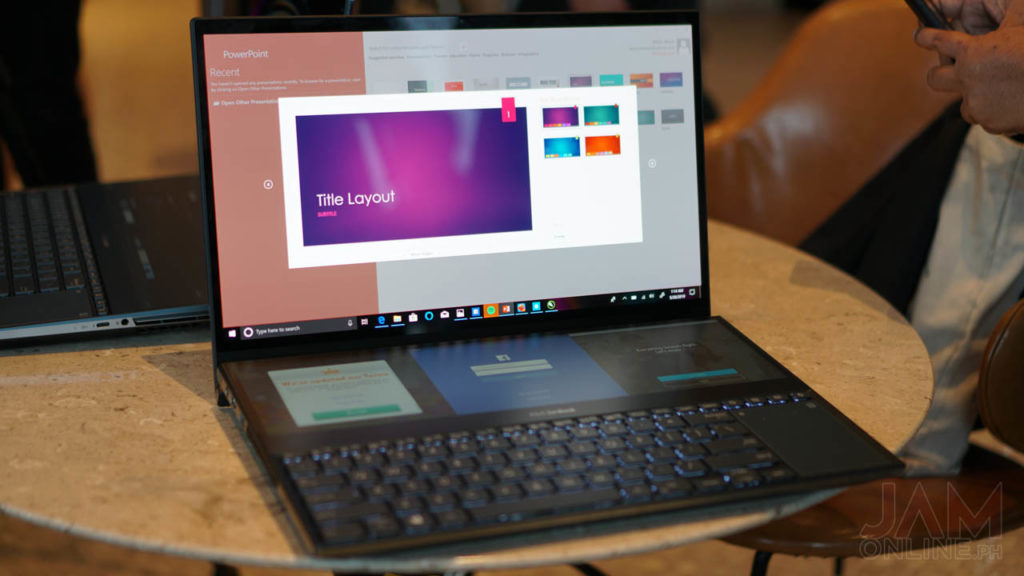 It comes in the brand new Celestial Blue color that gives it a sophisticated look, decorated with a unique asymmetric version of the iconic Zen-inspired spun-metal finish, the design details that gives it an unmistakable identity.