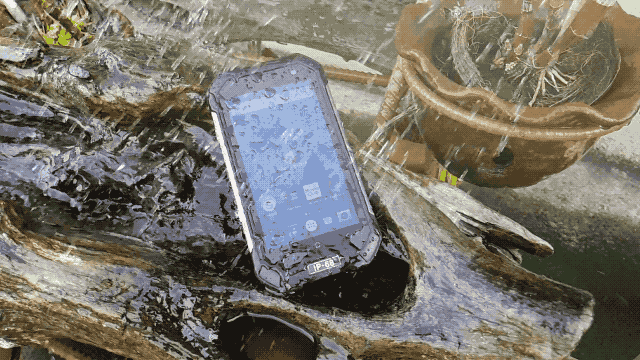 Cherry Mobile does offer a lot of devices for different people who are looking for different features. Like today, we have the Cherry Mobile Defender, an IP68 certified tough smartphone which means that you can dip it in the water for 30 minutes and even survived drops thanks to its tough design.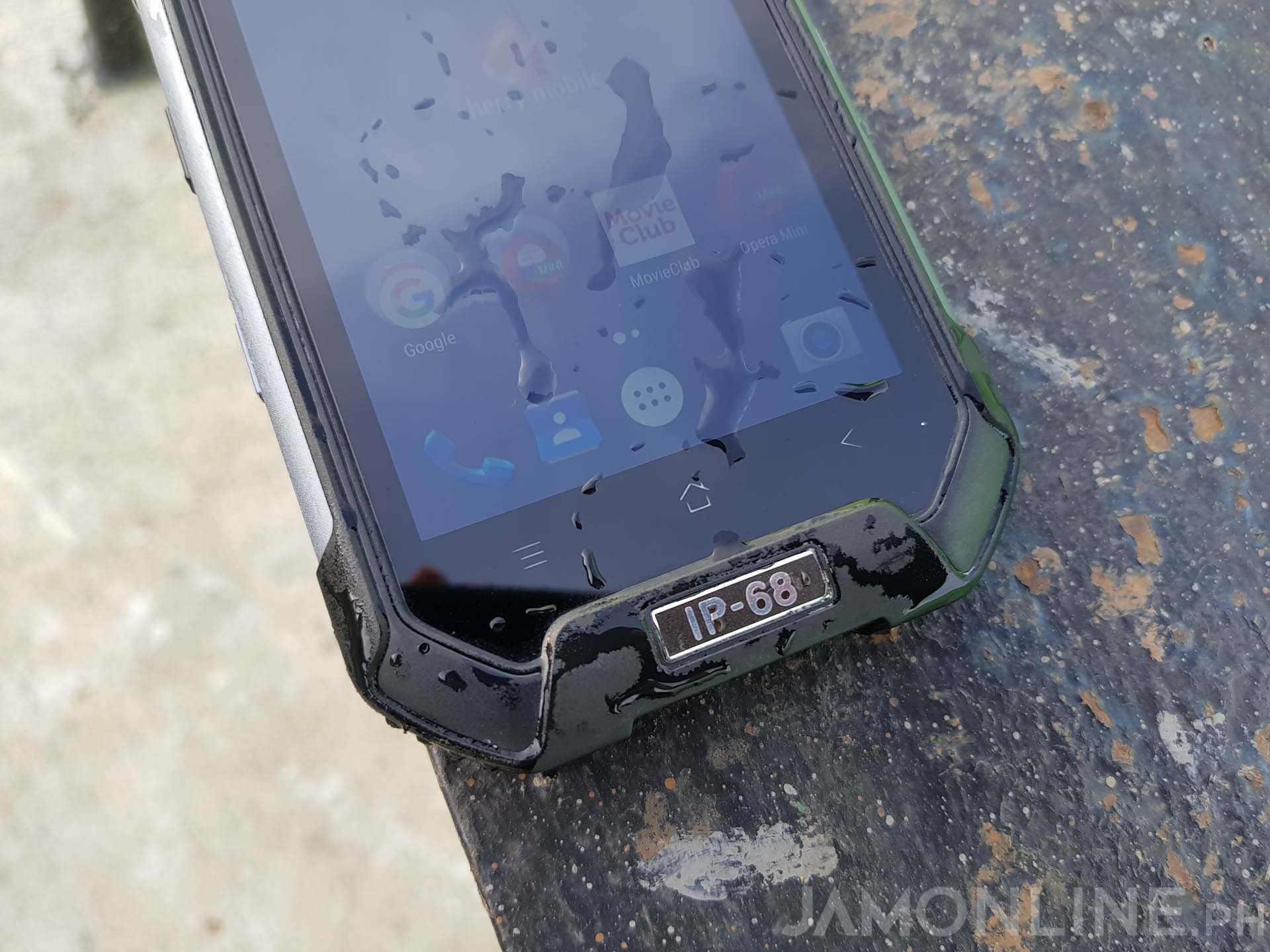 A thick but solid and tough design
If you're looking for a smartphone that can withstand drops and at adventurous environments, well, expect that your smartphone will have a thick and tough body. And yes, the Cherry Mobile Defender is just like that as this smartphone is covered with a rubber body that protects the smartphone from drops and also from extreme conditions.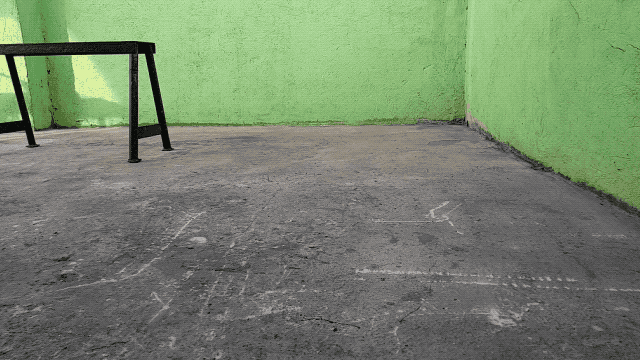 One thing that you might hate with this smartphone is that you have to unscrew the cover at the back just to put your sim card. I know, it's really a hassle for everyone especially when you're traveling and you don't have the means to open it.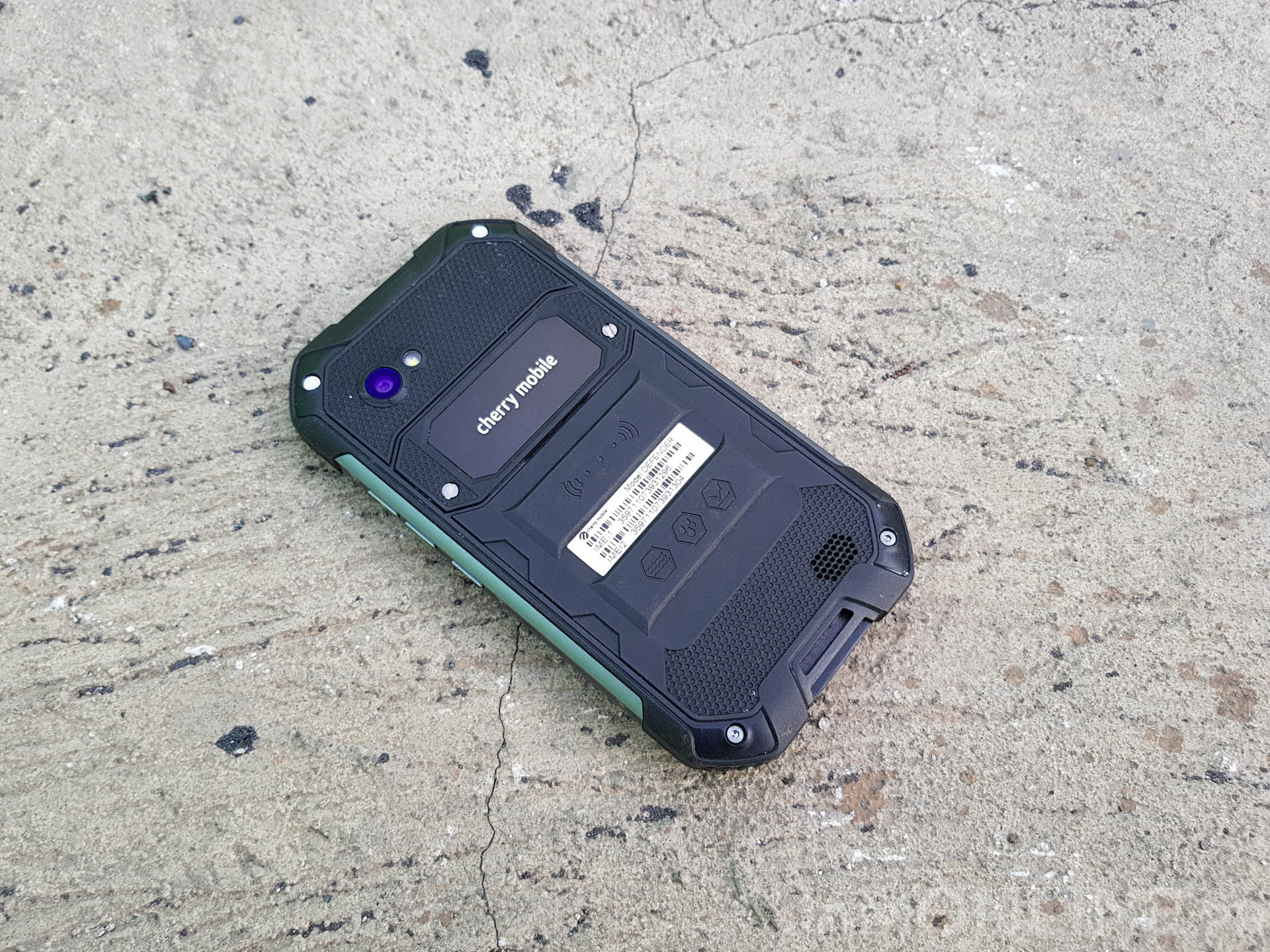 The Cherry Mobile Defender is thick, I mean it's really thick but since the body is made up of rubber which protects the device and makes the smartphone easier to grip. Actually, I wouldn't really mind about dropping this smartphone because this smartphone is really tough and durable.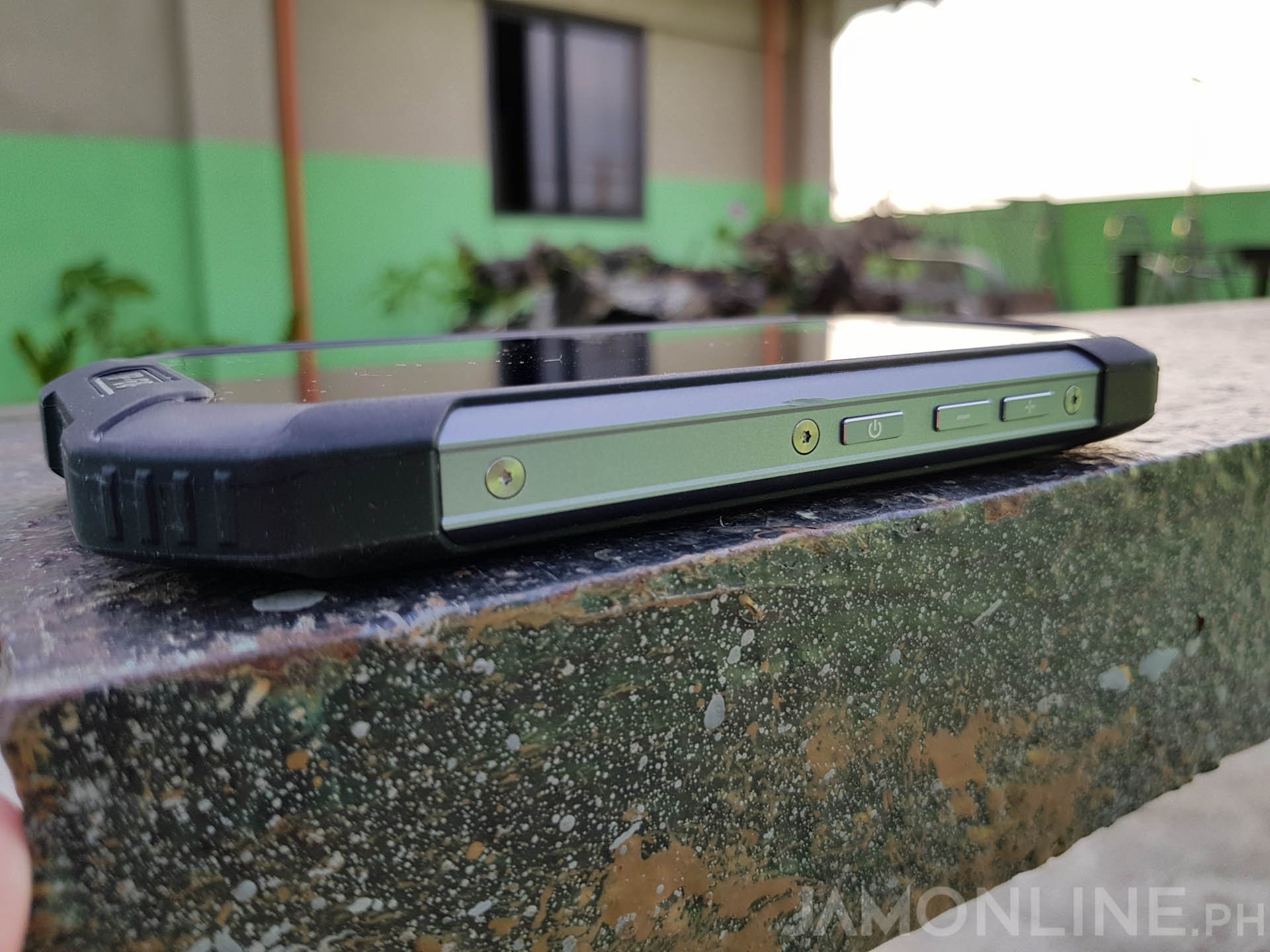 If you're worried about taking photos when the display is wet, that wouldn't be a problem because the Cherry Mobile Defender packs a shutter button that is placed alongside the PTT button and the SOS button. The Cherry Mobile Defender does sure have some neat packing features that you can't find on most smartphones.
A lot of flaps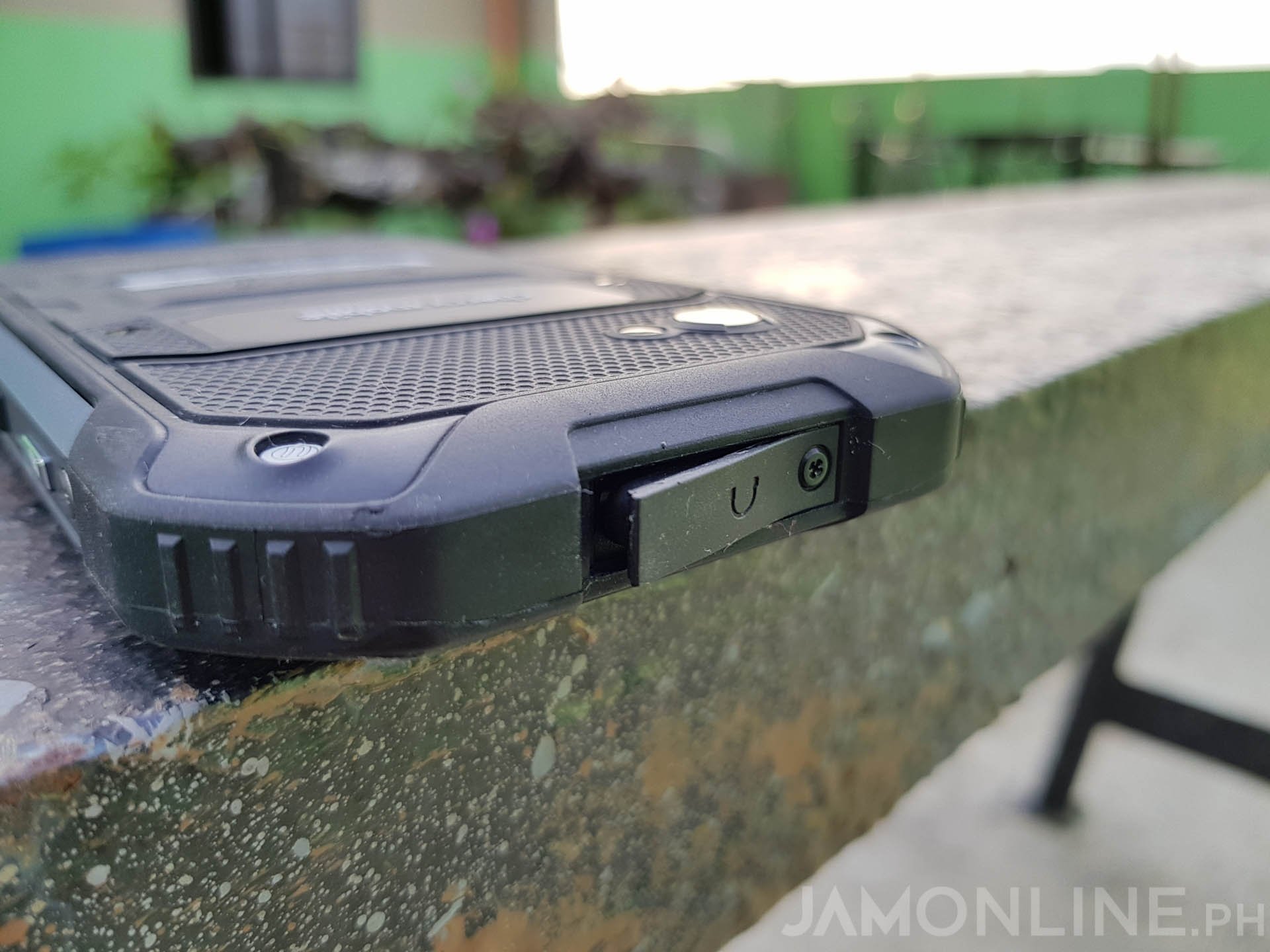 To protect the smartphone from water or dust, the ports of the smartphone are covered with flaps and unfortunately for you guys, only the included micro USB cable in the box is only one that can fit on the smartphone. Unless you guys have a micro USB with a long port, that wouldn't be a problem for the Cherry Mobile Defender. The 3.5mm audio jack of the smartphone is placed at the top and it is also covered by the flap.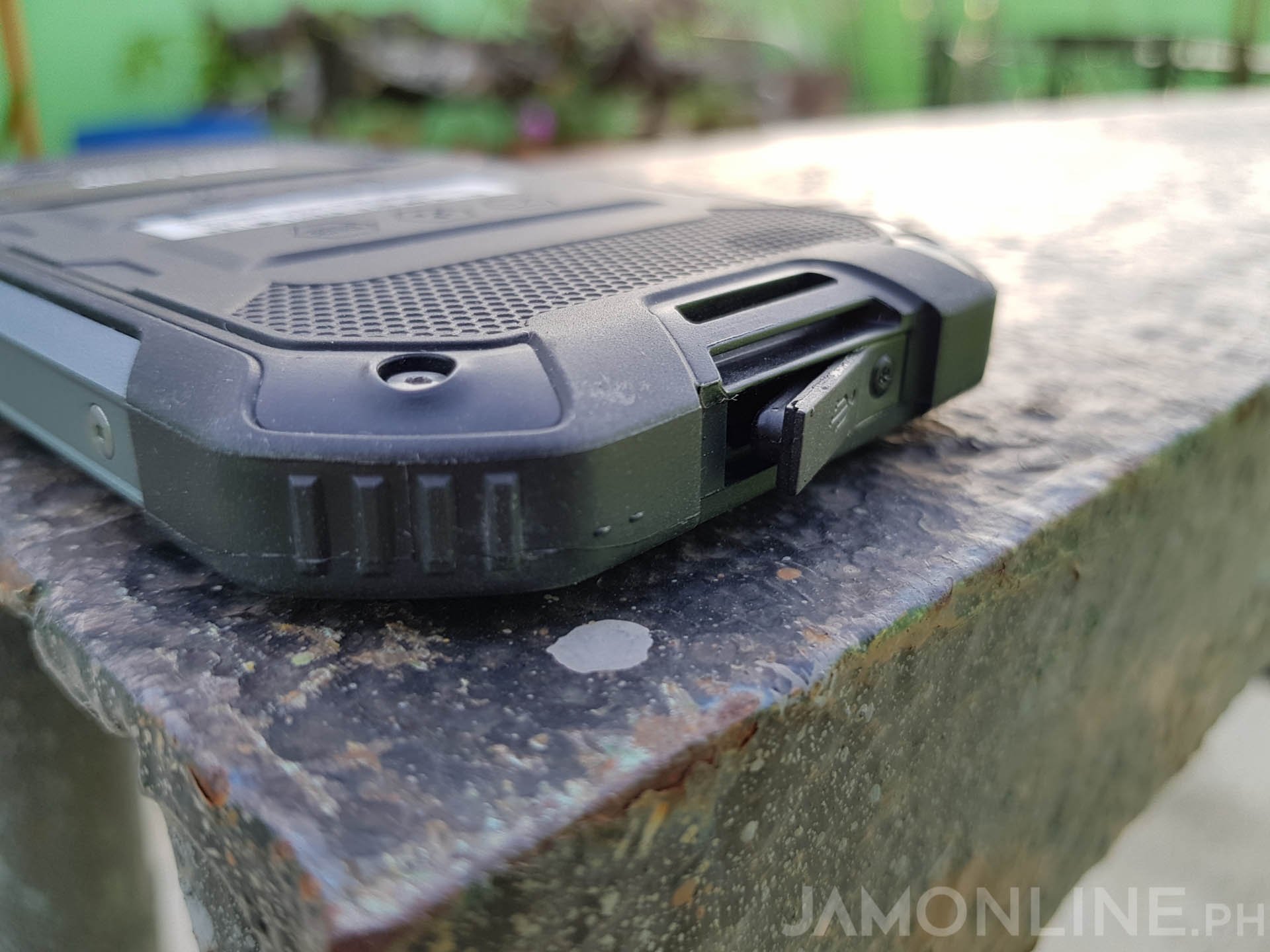 Not a really good display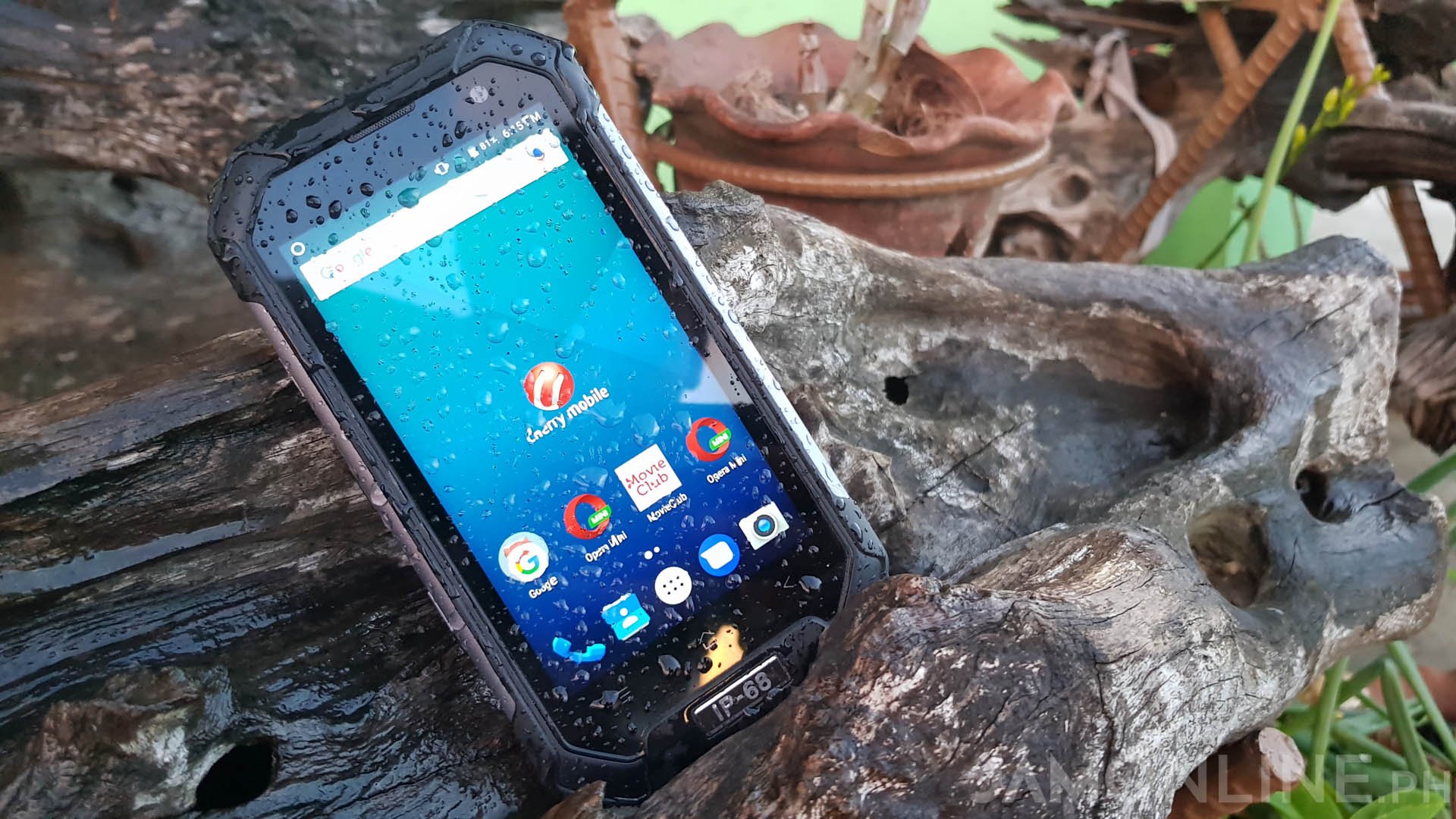 One of the things that I didn't really like with the Cherry Mobile Defender is its display. The viewing angles of this smartphone aren't good and using it outside isn't ideal too as the display isn't really that bright. But don't worry, the Cherry Mobile Defender is still useable outside.  But for some people who always work on the outside with their smartphones, they might really take this one seriously.
Typical Cherry Mobile Software
The Cherry Mobile Defender got a typical Cherry Mobile software. What do I mean by that? Well, it has the clean Cherry Mobile software with only a few applications pre-installed with it. But of course, it comes to some apps including Cherry applications and MovieClub which lets you watch movies and TV series for free.
The Cherry Mobile Defender also comes with an app called Zello in which it uses mobile data or your WiFi to have a walkie-talkie like an app on your smartphone. However, the PTT button that is included in the smartphone doesn't work well in the app and actually, I don't think you would use that unless you have your own channel or network of users that you want to talk to simultaneously.
Fine Performance
The smartphone might be rugged and tough but it still doesn't lack some processing power inside. The MediaTek Helio P10 inside this smartphone along with the 3GB of RAM inside it can play most games and run apps without problems. However, you probably bought this smartphone for your rugged adventures, not for gaming.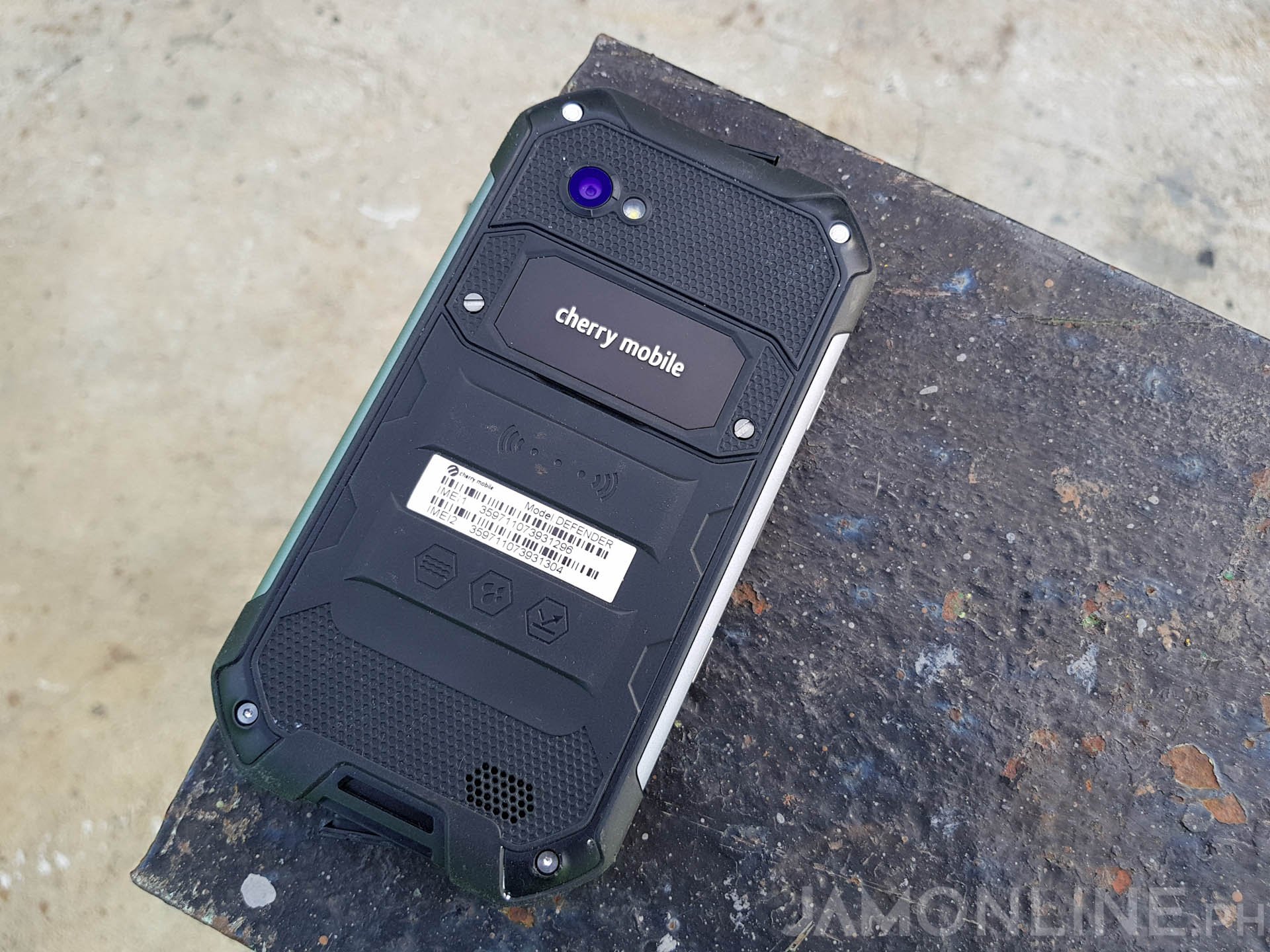 But in case you're wondering about thermal issues of the Helio P10, the Cherry Mobile Defender is just fine and doesn't really heat up that much. And if it does, no worries, the Cherry Mobile Defender is tough and rugged so just put it in the freezer.
A not so good camera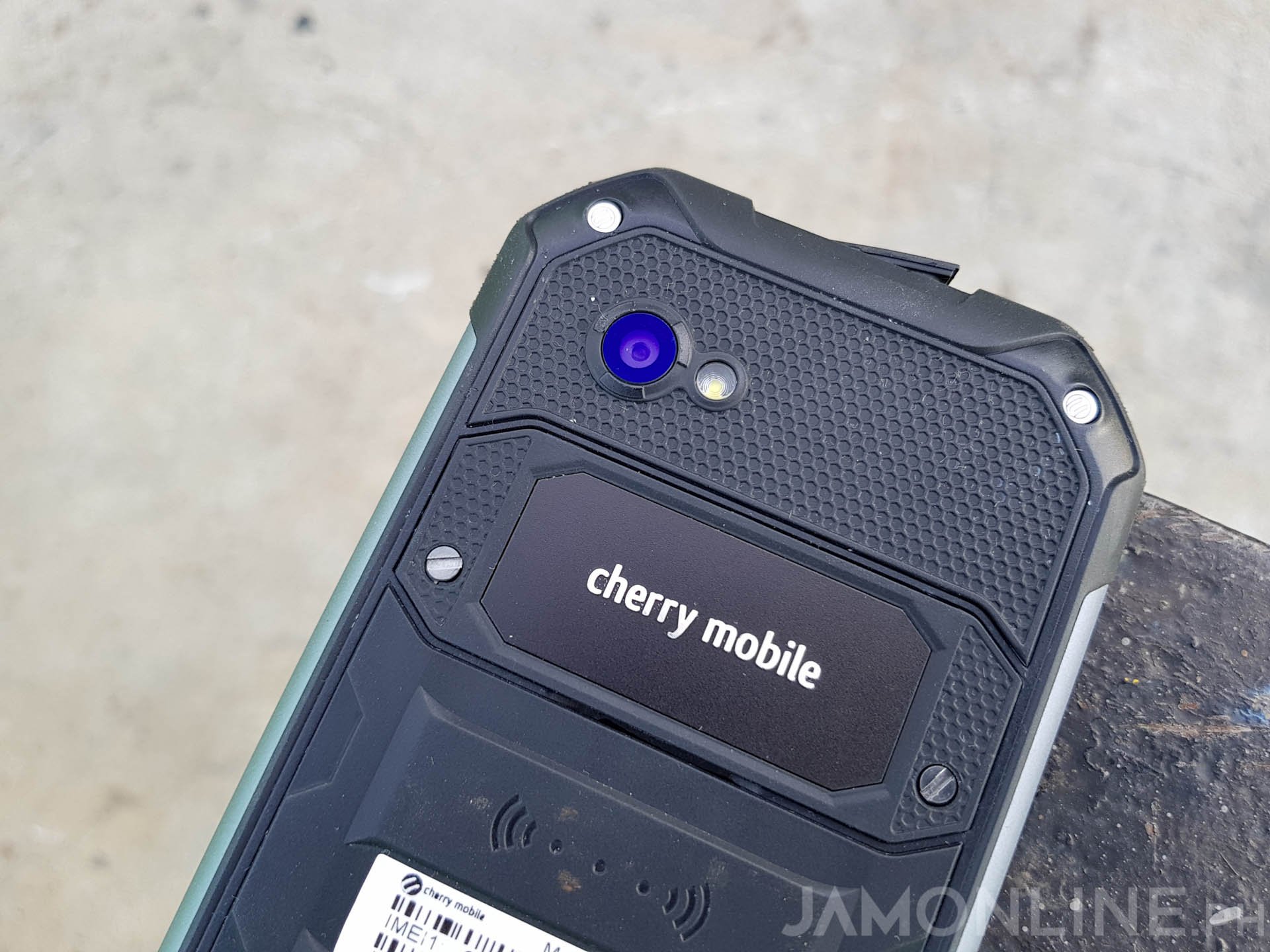 The Cherry Mobile Defender might pack some features that most rugged and most adventurers want but the camera of the smartphone is mediocre. Actually, the camera of the smartphone isn't that good. But actually, I already expected that since the smartphone already invested to its other features including the body and the IP68 water and dust resistance. It's actually hard to find smartphones like the Cherry Mobile Defender. Check out the shots that I took using the smartphone:
Amazing battery life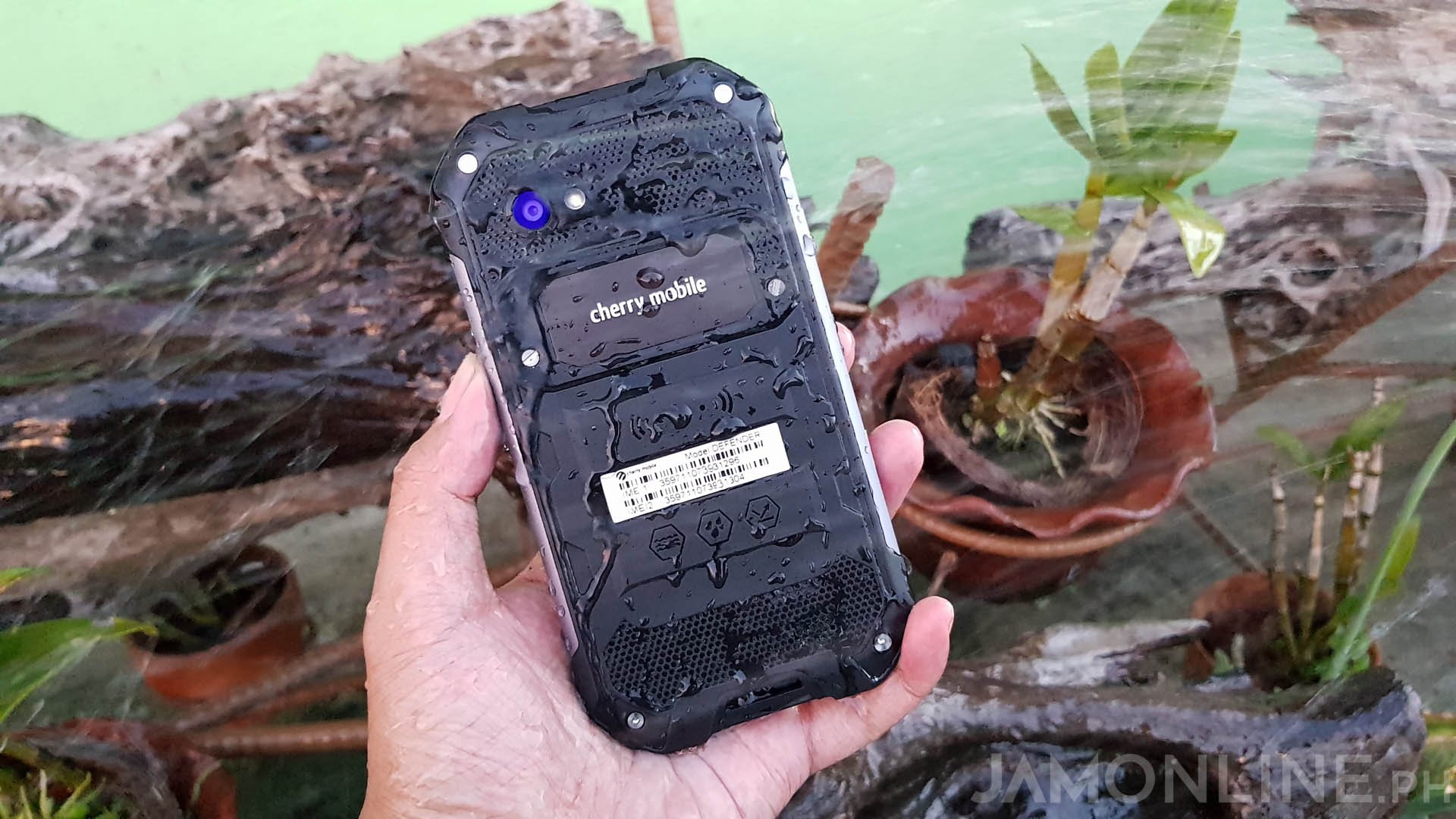 Another thing that you got to appreciate in the smartphone is the long battery life. It has a 4200mAh battery and if you're the type of guy who is always outdoors and has a source for charging, the Cherry Mobile Defender would be great for your rugged adventures. The Cherry Mobile Defender can last up to more than two days without dying.
Verdict
No wonder, the Cherry Mobile Defender is a very tough smartphone. It's really hard to look for a smartphone like this especially at its price however, this smartphone is only recommended to people who are always on the go and always on the rugged and tough adventures. The smartphone packs some punch when it comes to power, it has a decent battery life however you would probably hate the display and its bulkiness.
The smartphone is not for everyone as this one is bulky and it is really made for tough and rugged conditions. I would recommend this smartphone for those in the construction business, adventurers, or people who work at extreme and tough conditions. But if you always drop o̶r̶ ̶t̶h̶r̶o̶w̶ your smartphone then you might want to check this one out.