Are you a couch potato? Do you love watching Netflix or Cignal shows on your living room everyday? Well, if you're a PLDT subscriber, the TVolution Lite might be the right partner for your living room as this little device lets you stream moves and shows from Netflix, Iflix, Youtube, Cignal and hundred of free streaming channels.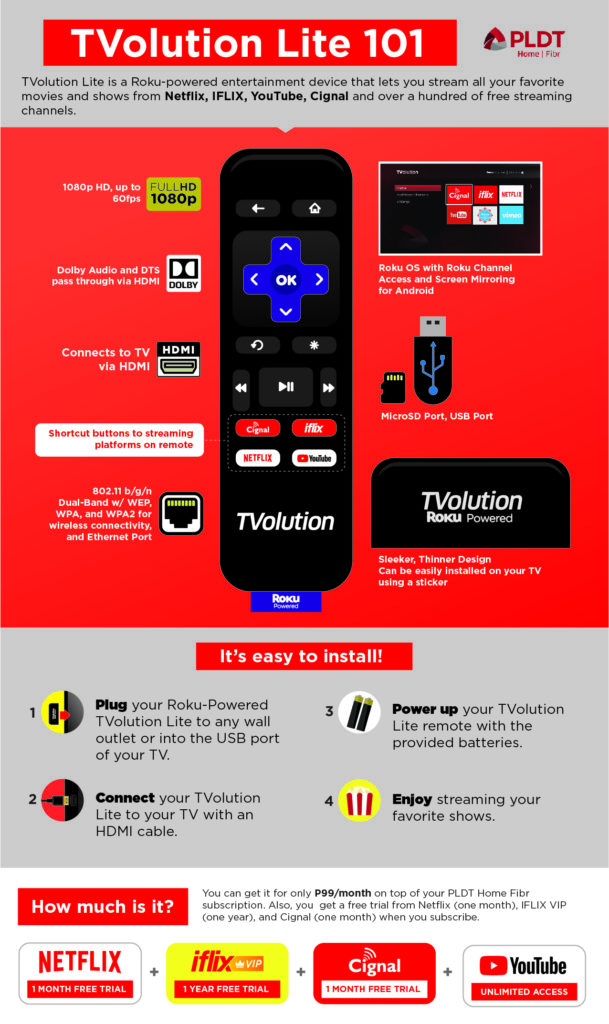 Now you know what the TVolution Lite can offer you but how about its specs? Well, the TVolution does offer a 1080p HD resolution with up to 60fps and yes, it can connect to your TV or monitor via HDMI with support for Dolby Audio and DTS. It's very easy to install to the TV as this one features a sleeker and thinner design and you can easily stick it to your TV using a sticker.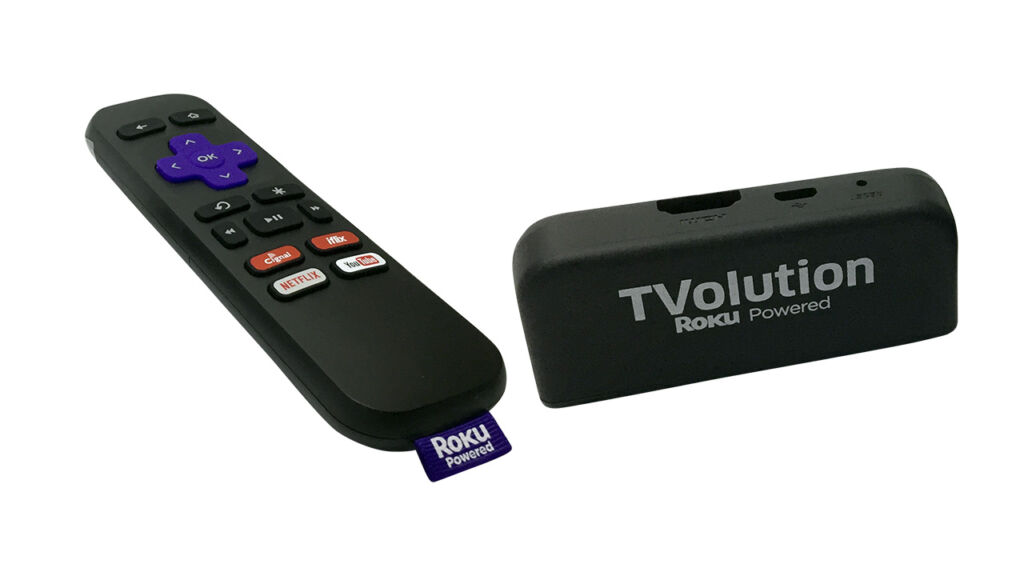 The TVolution Lite also runs on Roku OS with Roku Channel access and Screen mirroring for Android so you can easily check out other streaming channels and also mirror your Android device to the TVolution Lite.
If you're worried about connectivity, this one will come with 802.11 b/g/n and Ethernet port so you can stream your favorite shows flawlessly and of course, there's a MicroSD port and USB port in case you want to plug in and check out your media files.
Operating the device isn't a problem because you only need to plug the Roku-Powered TVolution Lite to a wall outlet or just the USB port of your TV then connect the device to the TV with an HDMI cable and just use the remote and you can easily enjoy streaming your favorite shows. Yep, that easy.
If you want to get one, this one is very affordable. You only need to pay Php99/month on top of your PLDT Home Fibr Subscription and it comes with free trial for Netflix for one month, Iflix VIP for one year and one month of Cignal when you subscribe.