Finally, the feature that we've all been waiting for the iPads is coming and it's the better multitasking and also the support for external display but unfortunately, these features will be available only on the newer M1 iPads. Only the iPad Pro M1 and the iPad Air M1 will get these features.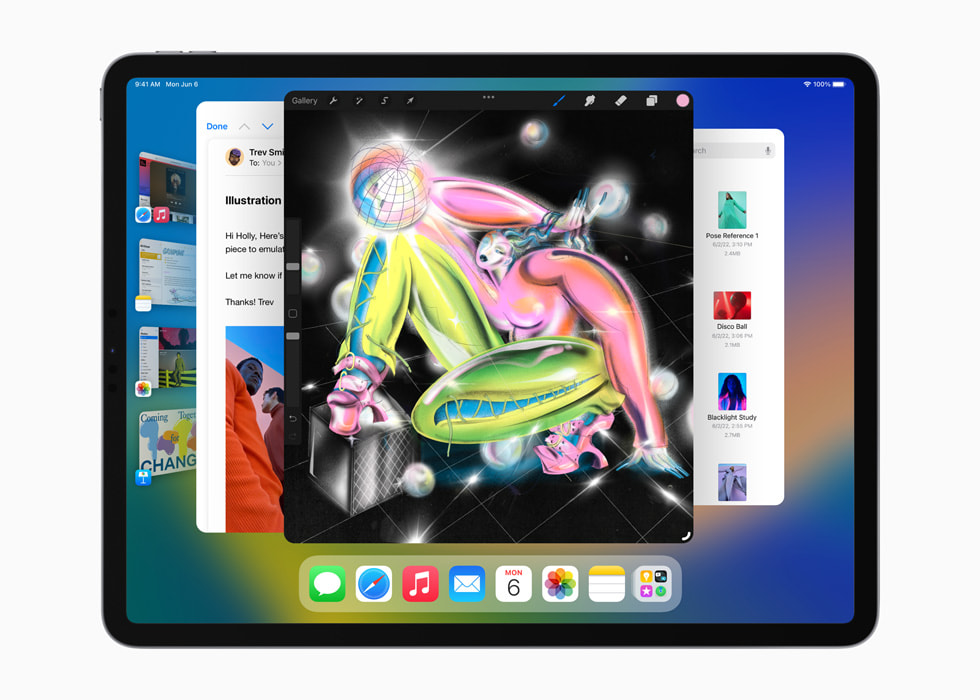 Apple has also introduced better collaborations on the iPad OS. You can now collaborate directly from files, keynote, numbers, pages, notes, reminders, safari and other apps via messages. You can easily send a link that lets other people collaborate with you in these applications. Aside from that, there's the Freeform as well that lets you have a digital whiteboard for collaboration with your colleagues. Just like iOS 16, you can also now access the new iCloud Shared Photo Library that lets you share photos seamlessly with your family members in the iCloud.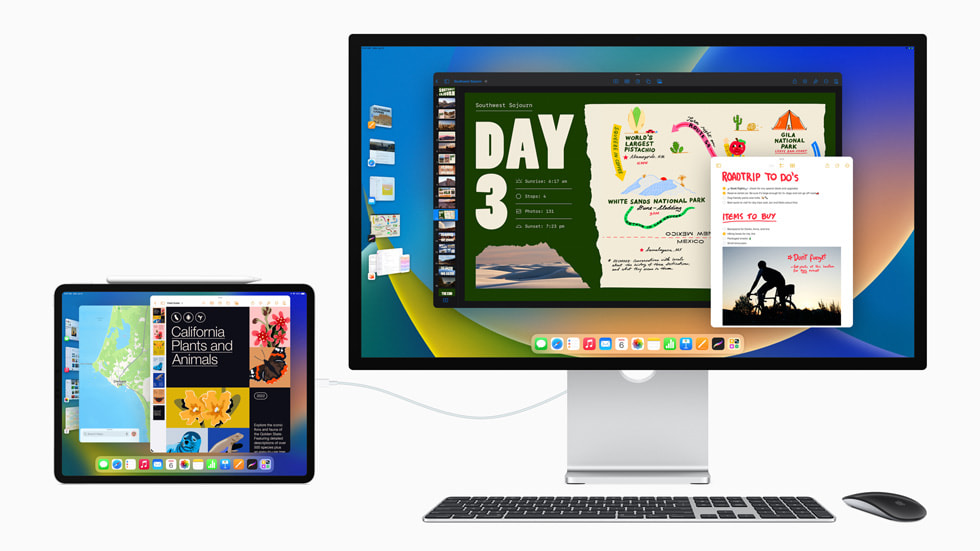 With Stage Manager, that is available on the iPad Pro and iPad Air with M1 chip, you can now do multitasking on the iPad. You can now have overlapping windows on the iPad and you can adjust it into different sizes for better multitasking and the other windows are on the left-hand side for easy access. The Stage Manager also lets you connect to an external display with resolution support of up to 6K so you can run four apps on the iPad and four apps on the external display.
Other new features includes the Weather app, better game center, Metal 3, playing together with Shareplay, and more intelligent features. iPad OS 16 will be available on all iPad Pro models, iPad Air 3rd Gen and later, iPad 5th Gen and later and iPad Mini 5th Gen and later.