The Samsung Galaxy Z Flip5 and the Galaxy Z Fold5 are expected to be launched next month at Seoul, South Korea and it looks like we got the first glance of the upcoming foldable smartphone of Samsung, thanks to MySmartPrice.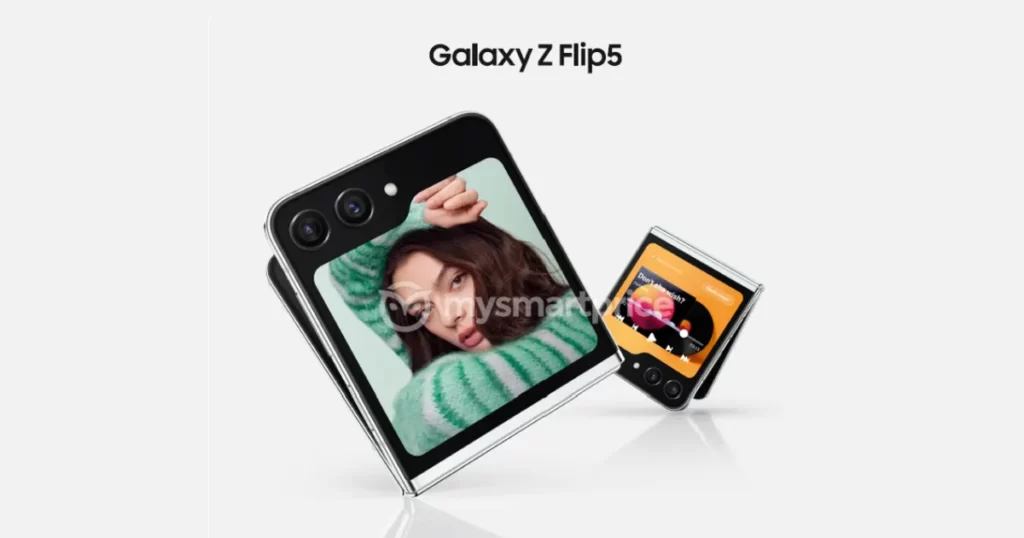 The render shows off the smartphone's cover display only and it's very telling that the Samsung Galaxy Z Flip5 will pack a larger cover display with a size of 3.4″. The cover display of the smartphone is also different from the one on the Moto Razr as this one packs an arch on the cameras of the smartphone.
Now with the larger display on the Samsung Galaxy Z Flip5, we can expect more apps to take advantage of the size and also expect more use-case scenarios on this one.
Source: MySmartPrice