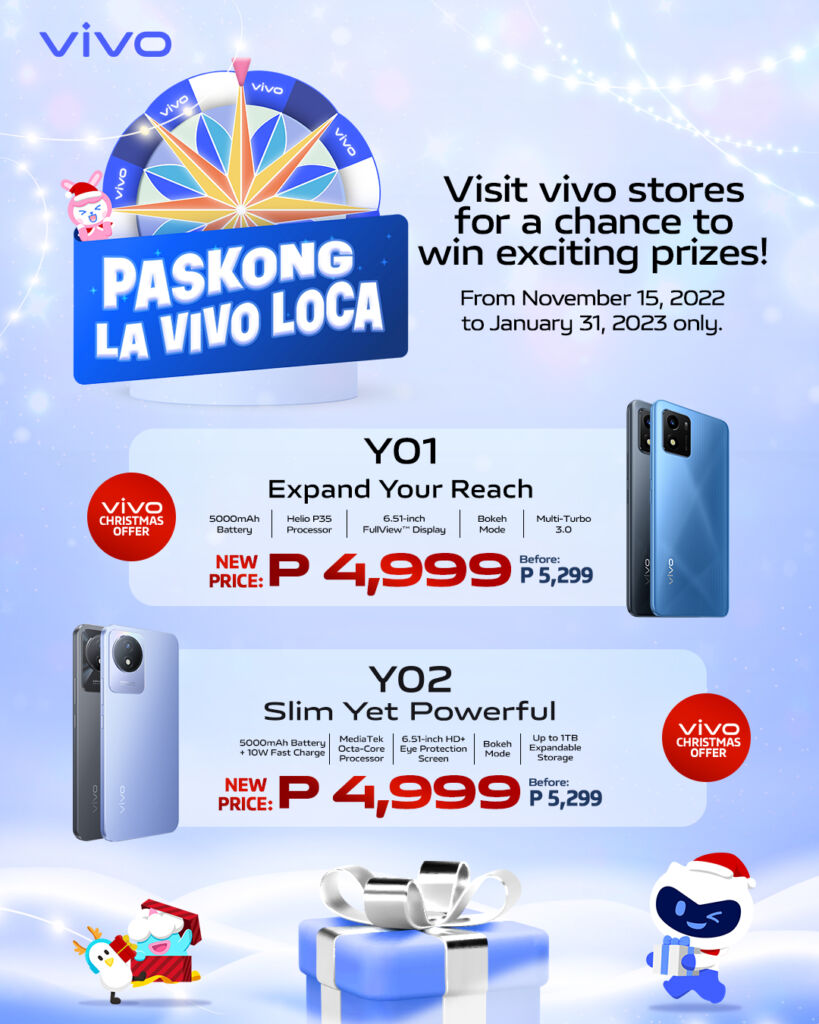 If you're planning on getting a brand-new smartphone, then you better watch out for vivo Philippines' latest Christmas offer in where you can get the vivo Y01 and the vivo Y02 for only Php4,999 which makes it one of the most interesting and affordable smartphones from the company!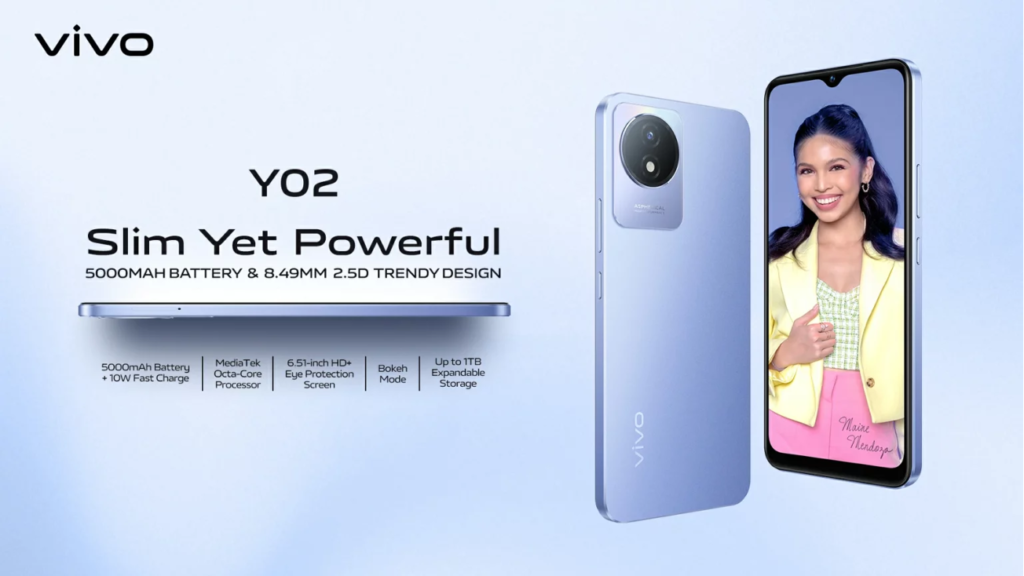 The vivo Y02 is the latest entry-level smartphone from the company and it packs a large 5000mAh battery inside along with 10W charging. There's up to 1TB expandable storage as well along with MediaTek processor inside. For the display of the vivo Y02, the smartphone comes with 6.51-inch HD+ display with eye protection feature. The vivo Y02 is available in Orchid Blue and Cosmic Grey.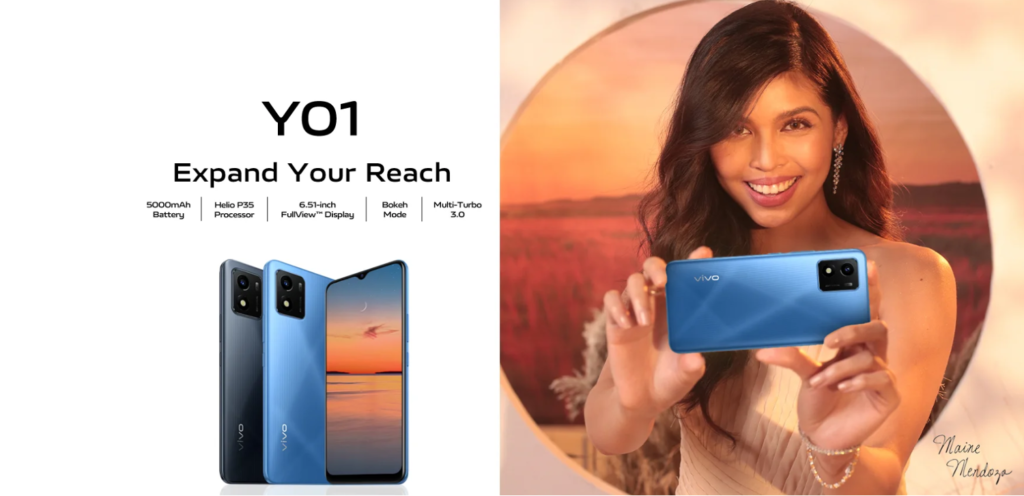 While the vivo Y01 is similar to the vivo Y02, this smartphone comes with a 6.51-inch FullView+ Display, Bokeh camera mode, and also a 5000mAh battery inside. It also comes with Multi-Turbo 3.0 and also the Helio P35 processor inside. The vivo Y01 is available in Sapphire Blue and Elegant Black
Right now, vivo Philippines is currently spreading the Christmas Cheer as they're discounting the vivo Y01 and vivo Y02 to Php4,999 from their original price of Php5,299.