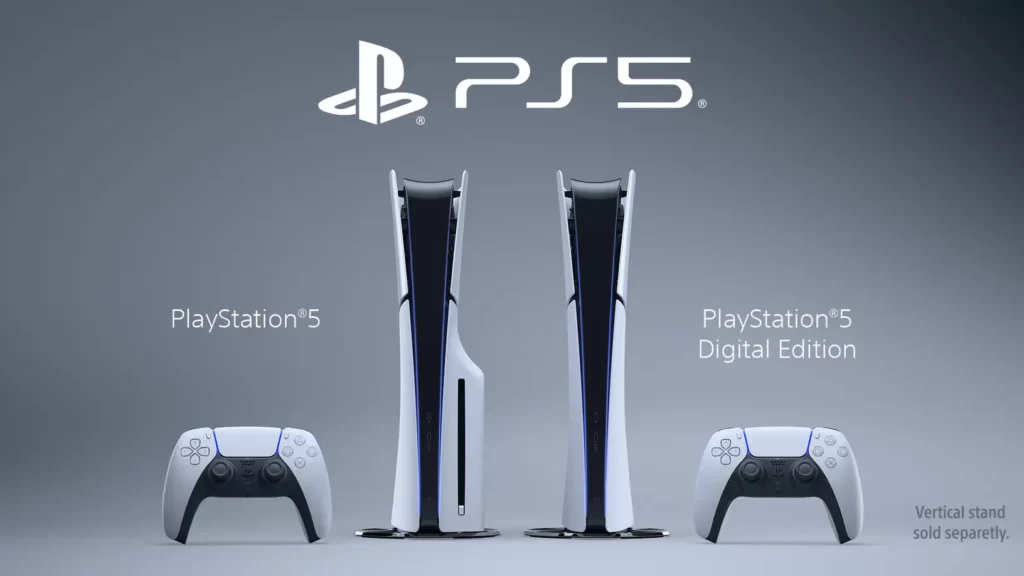 Sony has announced that a new PS5 model will be released just in time for the holiday season. This has been leaked a few weeks ago. The new console will have a smaller and lighter design than the previous models, a slight design change, and it will also have an attachable Ultra HD Blu-ray Disc Drive. The best part? The pricing for the new PS5 console will still be the same as the current model.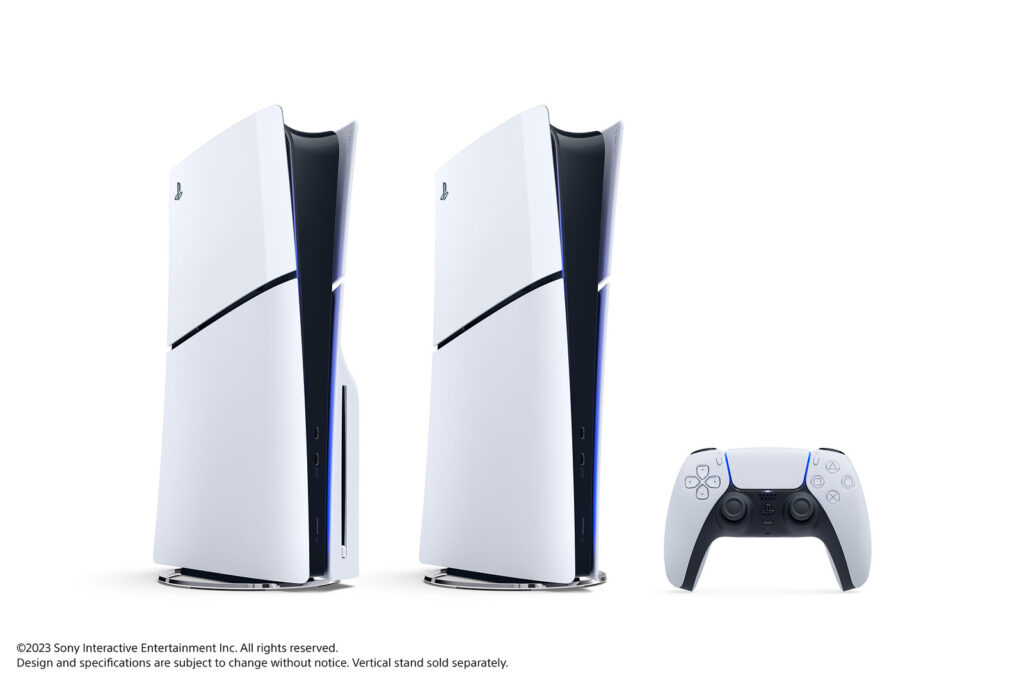 The new PS5 will come with less 30% volume with less 18% and 24% weight compared to the previous model of the disc and digital edition respectively. This time, the new PS5 will come in four separate cover panels with the top portion with the glossy look while the bottom will come in matte colors.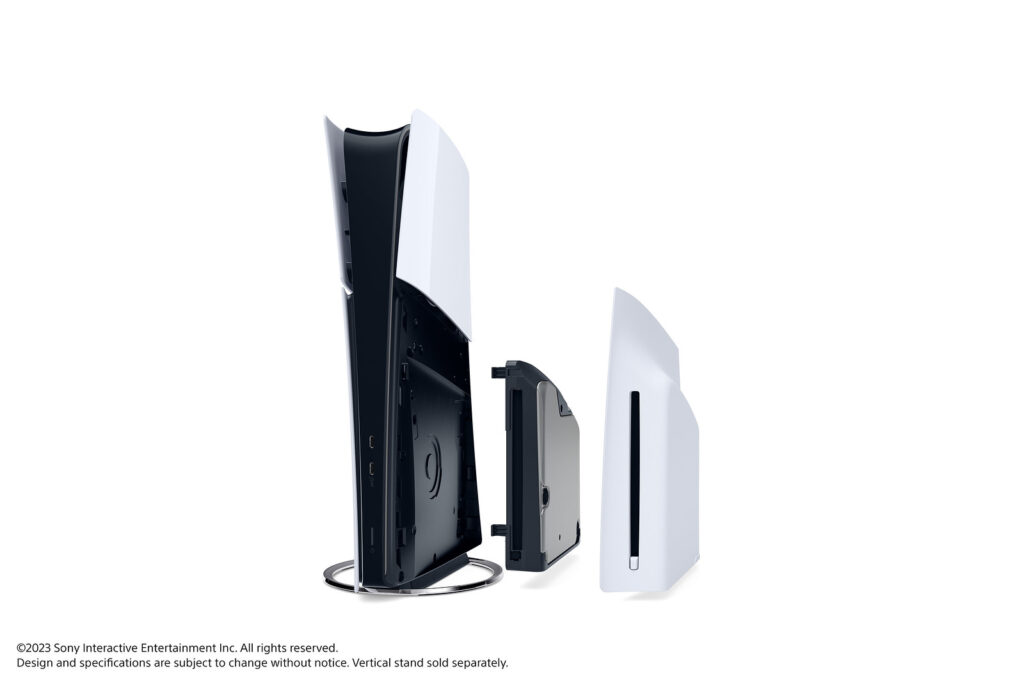 There's a detachable Ultra HD Blu-Ray Disc Drive for the PS5 Digital Edition and it will retail for $79.99.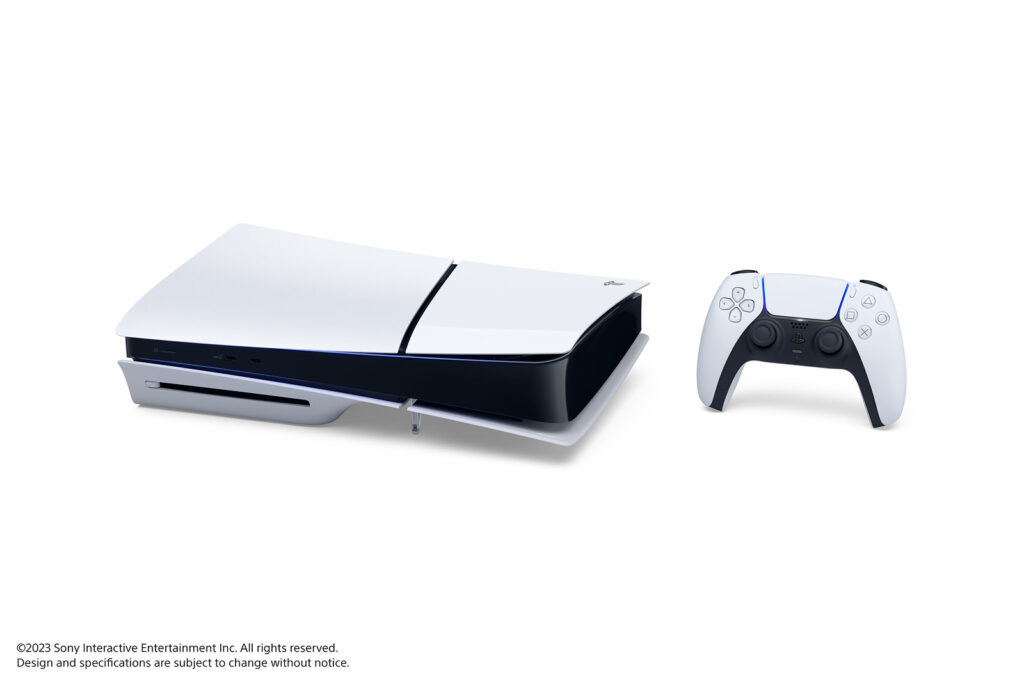 The new PS5 model will arrive in the US this November and once the inventory of the current PS5 model has sold out, the new PS5 will be the only available model.
PS5 2023 Pricing:
U.S.

PS5 with Ultra HD Blu-ray disc drive – 499.99 USD
PS5 Digital Edition – 449.99 USD

Europe

PS5 with Ultra HD Blu-ray disc drive – 549.99 EUR
PS5 Digital Edition – 449.99 EUR

U.K.

PS5 with Ultra HD Blu-ray disc drive – 479.99 GBP
PS5 Digital Edition – 389.99 GBP

Japan

PS5 with Ultra HD Blu-ray disc drive – 66,980 JPY (includes tax)
PS5 Digital Edition – 59,980 JPY (includes tax)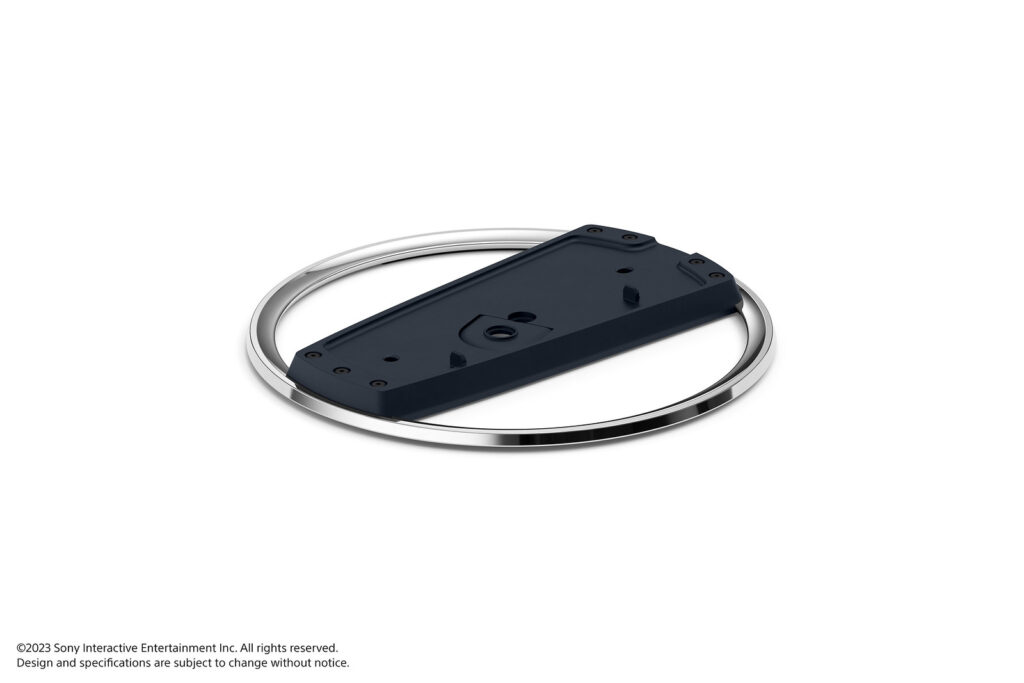 Unlike the previous model, the horizontal stand will be included with the new PS5 model but the vertical stand for the Ps5 will be sold separately for $29.99