With the closure of some stores and limited mall hours caused by the COVID-19 pandemic, shopping has been quite a task for consumers looking to score a nice deal. E-commerce sites such as Lazada takes advantage of the situation by launching promos such as the Lazada 7.15 Mid-Year Sale. While this sale is not as big as 12.12, we managed to find good tech gadgets and accessories that you might need under Php 1,000.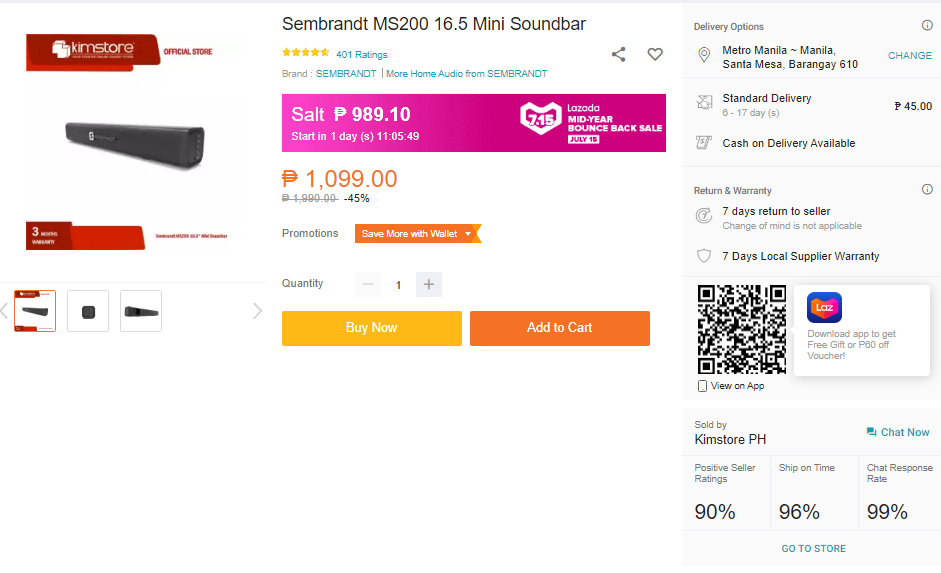 Staying at home due to the imposed community quarantine means more time spent in consuming digital content such as watching TV series or movies in either your TV, laptop, or smartphone. Improve your viewing experience by getting a soundbar for that crisp audio and clean voice dialogues. The Sembrandt MS200 soundbar works via a 3.5mm jack, USB port or Bluetooth ensuring multidevice support.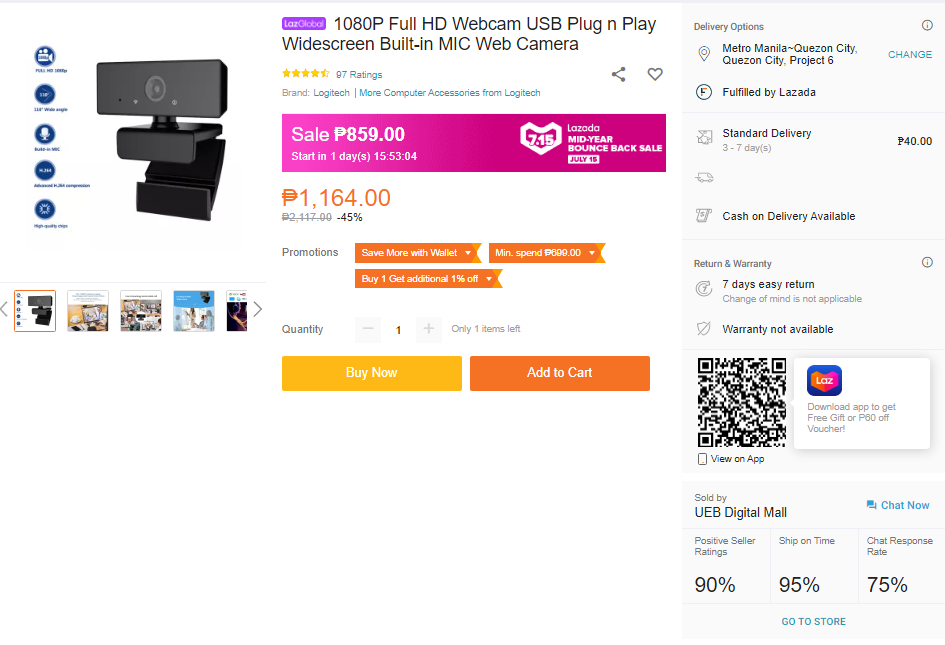 Whether it's online learning, work from home, or even just connecting to friends and family requires a camera considering the COVID-19 pandemic. And let's face it, not everyone could afford the top-tier Logitech C920/C922 streaming camera. If you need something that's cost-effective yet has better quality than your laptop webcam then investing at least Php 1,000 on a 1080p webcam can improve your video quality. This 1080p USB Webcam from UEB Digital Mall is one of the cheapest and easiest to use webcam we found on Lazada. Other webcams of this price range are slightly better by 1megapixel but at the cost of you having to manually focus its lens.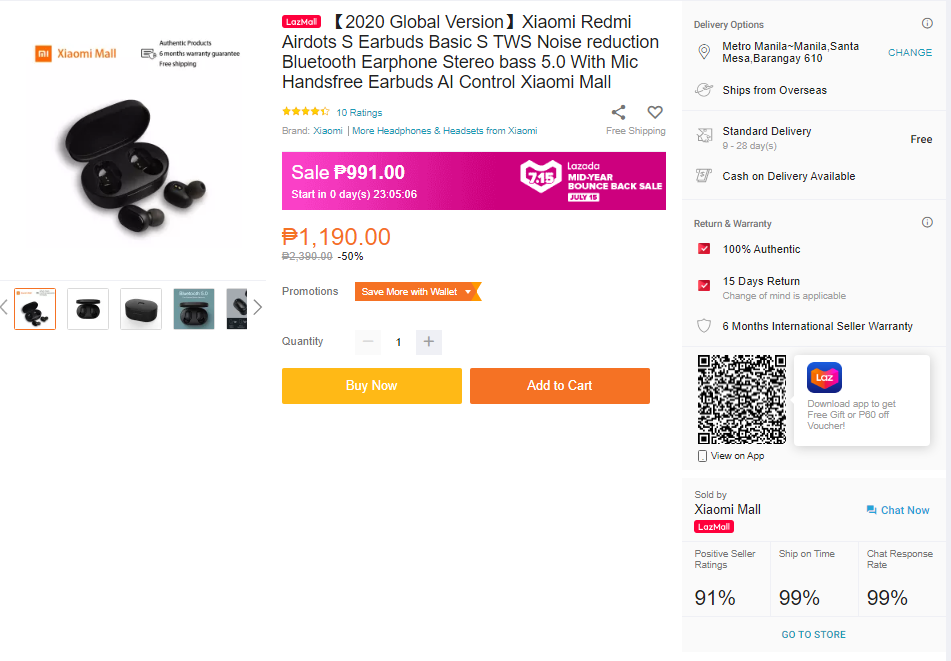 With all of your family members being home all the time during quarantine, the house gets noisier and you're bound to have less privacy. Get some alone time while watching your favorite show, movie, or listening to music or playing ML with a budget wireless earbuds. The Redmi earbuds is one of the best TWS earbuds under the Php 1,000 range. I personally use it during travel and the sound quality is impressive for Php 1k.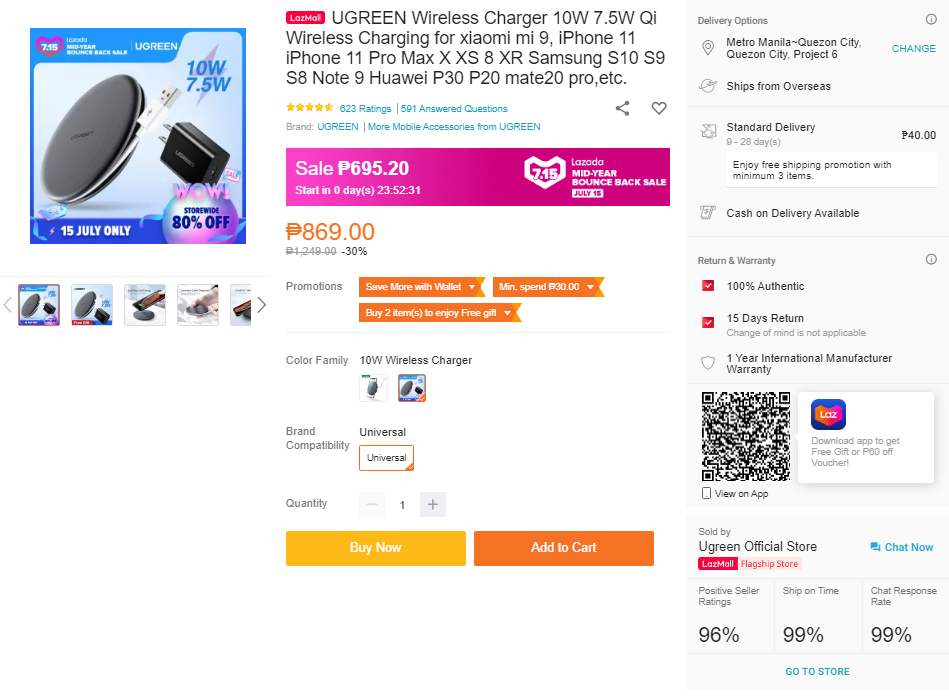 While we understand this item is not for everyone, those of you whose phone supports wireless charging should already get one. The UGREEN Wireless charger is a great, budget charger that supports 10watt, 7.5watt, and 5watt charging for a wide range of device compatibility. Moreover, if you already have an adapter the wireless charger only costs Php 440.68.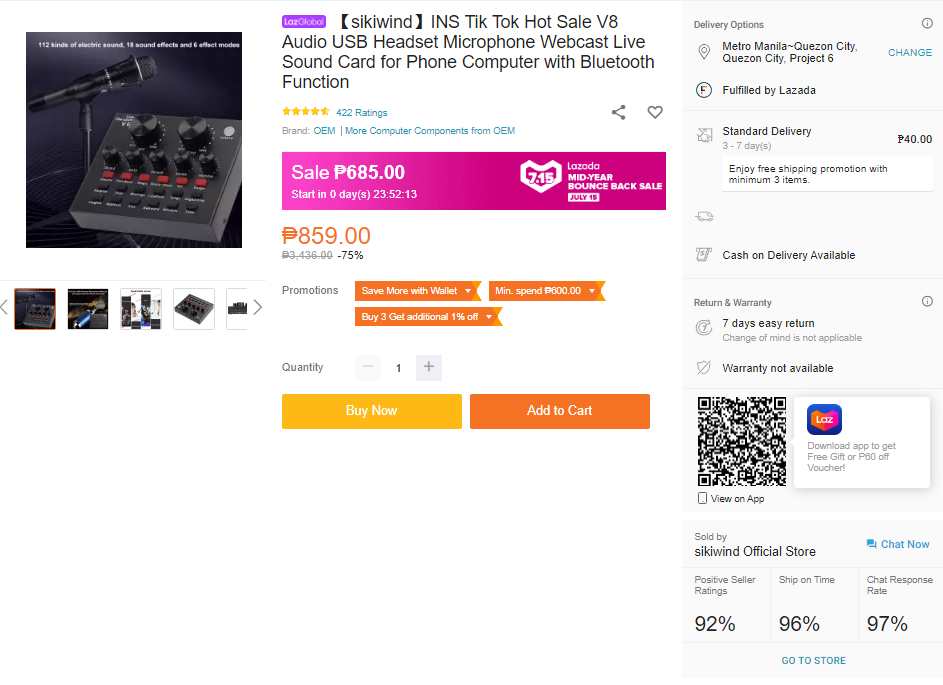 If you're a gamer or an aspiring streamer, the V8 audio mixer will surely improve your microphone quality at an affordable price. It also has a Bluetooth function to connect your audio devices.
HOW TO SAVE MORE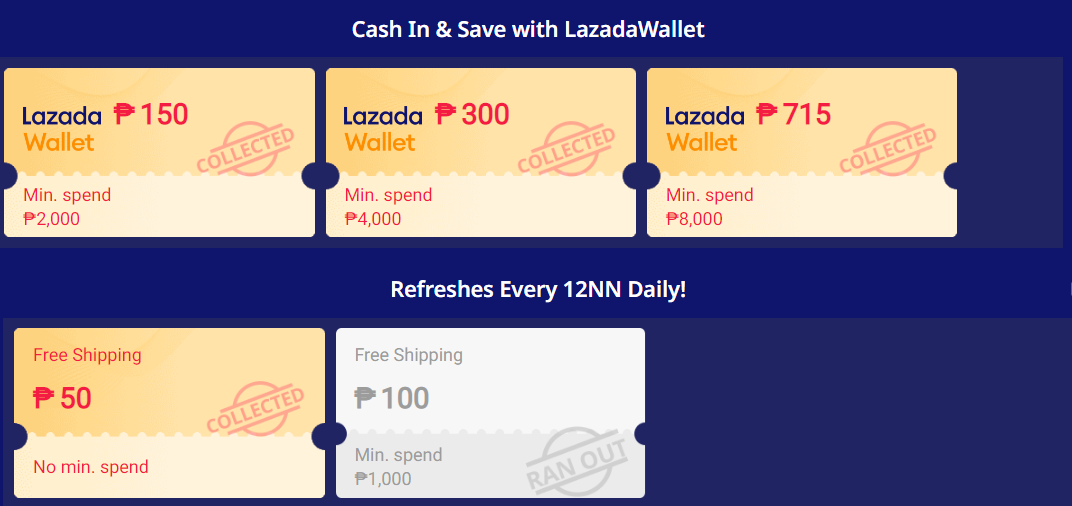 What good is any sale guide without some lifehacks to save more money or get more for less, right? What's great about Lazada is there are many ways to get discounts and vouchers. Be sure to check your respective credit card companies to see if there are any Lazada 7.15 offers. Click on store pages to redeem store-exclusive vouchers. And lastly, participate in Lazada games and check the 7.15 sale homepage to get vouchers.
Pro Tip: Don't check out all items at once. Mix and match items to get a certain sum that meets a specific voucher. If you have a friend who's not buying anything from Lazada, you can use his/her account to purchase your items and use practically the same voucher.