You can now make your summer cooler when you gear up your small home with space-saving appliances.
Dubbed as Devant Condo TV, the products can elevate your entertainment experience in the comfort of your tiny home.
DEVANT 43-inch DIGITAL LED TV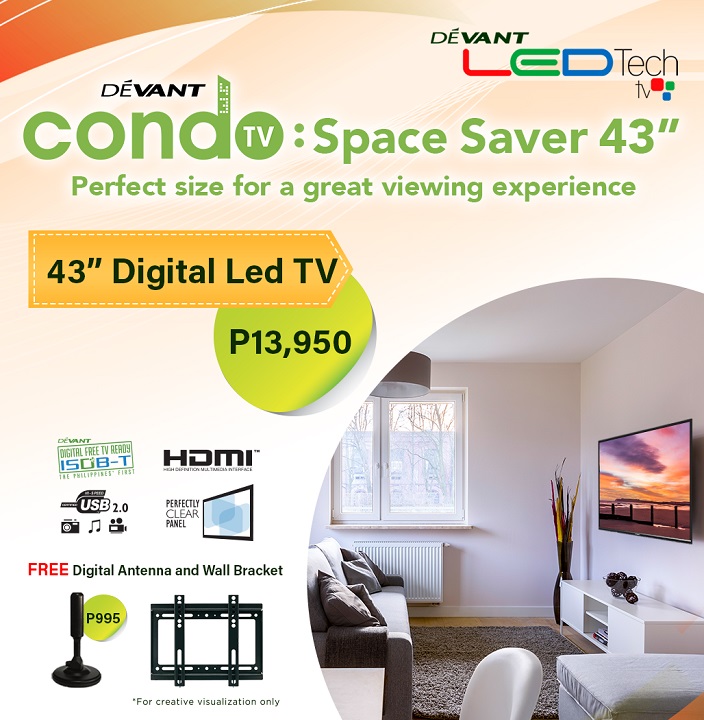 Save more space with this big yet tricky TV: the Devant 43-inch digital LED TV.
It sports a 178-degree viewing angle, allowing more people to enjoy watching from anywhere in the room.
It has a down-firing speaker, too, offering you surround sound that can fill the entire room.
This enables users to eliminate the use of speakers or soundbars, which usually occupy space in their condo.
Devant 43-inch Digital LED TV specs:
Full HD 1920×1080
60Hz Vivid Motion
Built-in ISDB-T Receiver
HDMI Input
USB Input
DEVANT 43-inch SMART TV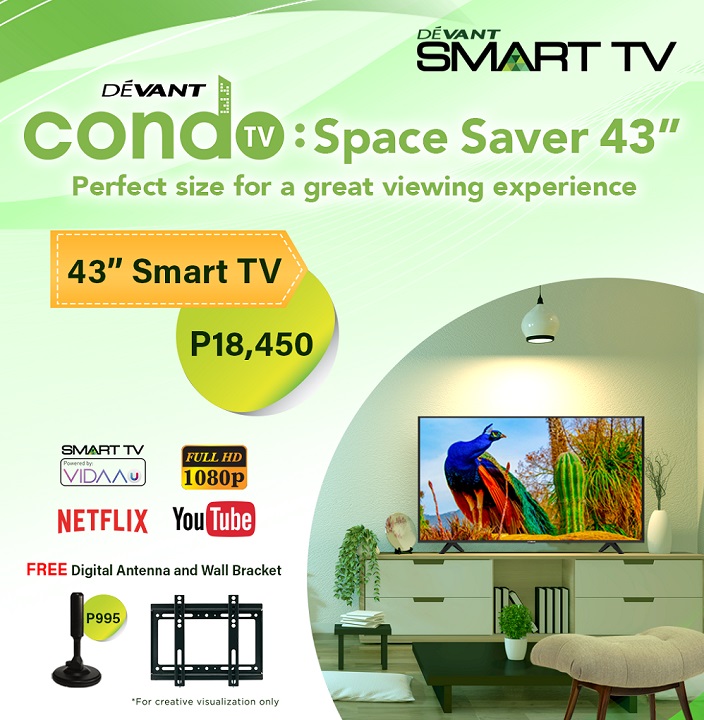 If you want to experience a better entertainment experience, then choose the 43-inch smart TV from Devant.
Through the device, you can access various streaming apps, such as Netflix and YouTube, while you enjoy its high-definition display.
Devant 43-inch Smart TV specs:
 Full HD 1920×1080
Vidaa U Operating System
VIDAA STORE, YouTube, Netflix
Built-in ISDB-T Receiver
Anyview Cast
Vidaa Art
DEVANT 43-inch SMART 4K TV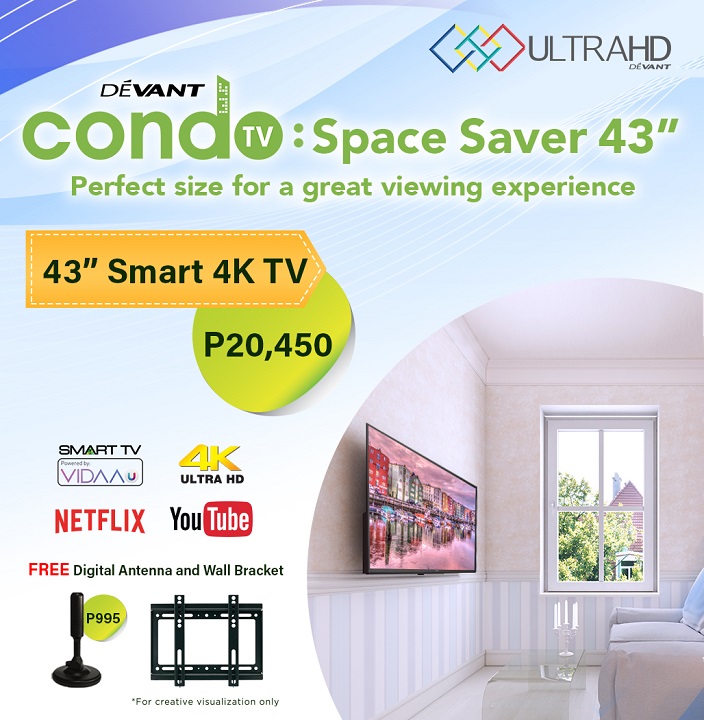 Meanwhile, the brand's smart 4K TV can provide you with the coolest home lifestyle—thanks to its amazing features, such as Ultra HD display, access to different streaming apps, and other fun features.
It has a built-in Bluetooth function, too, enabling users to connect it to an external speaker without using wires.
Devant 43-inch Smart 4K TV specs:
Ultra HD 3840×2160
Vidaa U Operating System
VIEWD App Store, YouTube, Netflix
HDR Compatible
Bluetooth Function
Devant 43-inch Condo TVs price tags:
Digital LED TV – Php13,950
HD Smart TV – Php18,450
Smart 4K TV – Php20,450
These #SpaceSaver43 Condo TVs are now available nationwide.