Huawei has been busy making different IoT products and their latest one is one of the important ones as this one connects your IoT devices and also your smartphones seamlessly and this is the Huawei WiFi AX3 WiFi 6+ router which is will be your gateway for your different devices.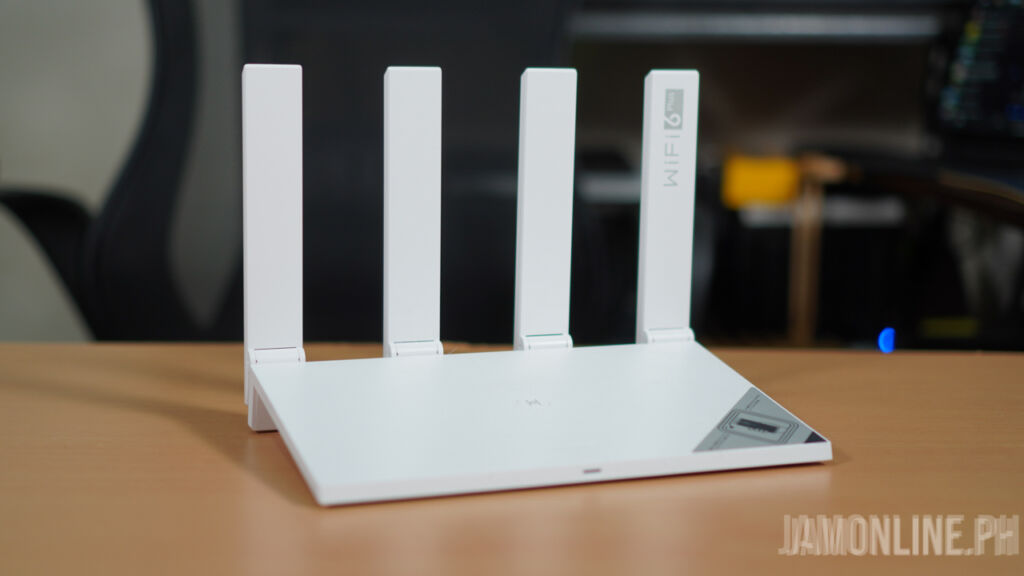 Having a router like this is now essential as a lot of us are now working at home and the demand for more bandwidth has been bigger than ever as we all go for zoom for meetings and for school and of course, we've been spending our time at home for entertainment and watching Netflix which is why the Huawei AX3 WiFi 6+ router is perfect for our household.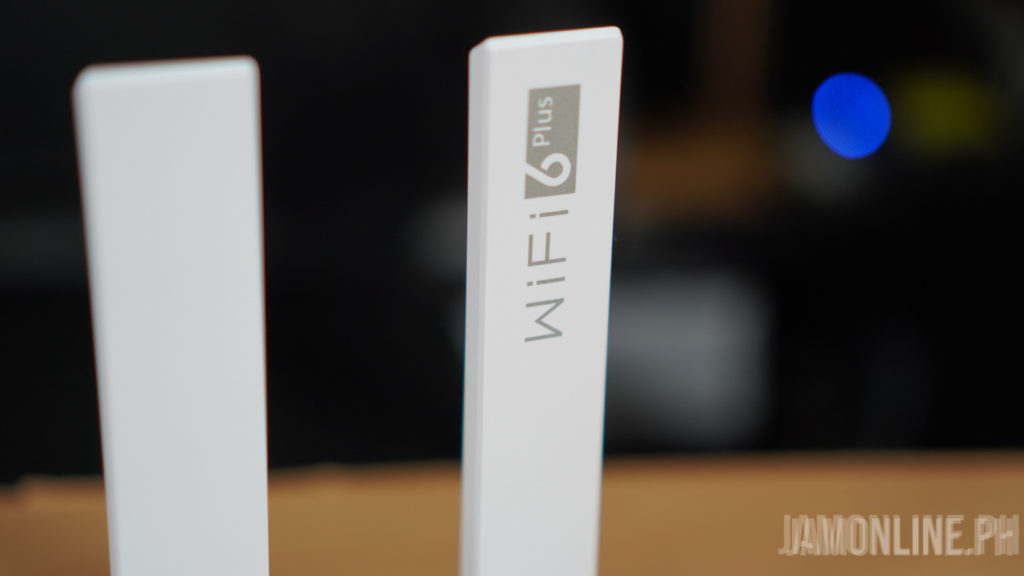 Just to give you an idea, the Huawei Wi-Fi AX3 WiFi 6+ Router comes with a premium set of features. First, there's the 1.4GHz Quad-Core processor inside so it can unleash your need for fast speeds and large bandwidths at home. This router comes with a WAN port for your internet and also 3x LAN port.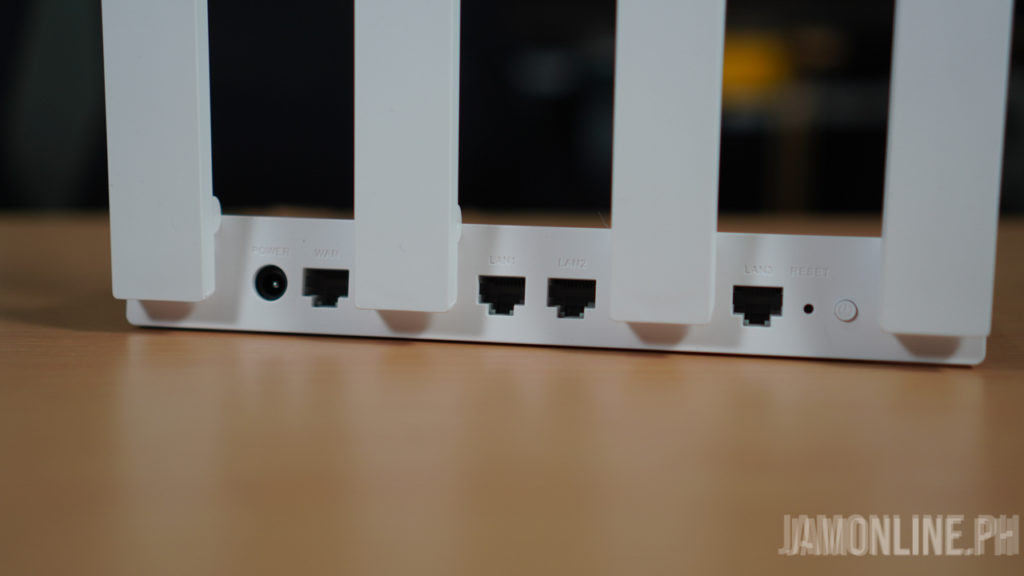 As for the brands, the router supports Dual-Band and 160MHz Bandwidth. There's a lot of security features too including TrustZone Security, Anti-brute force algorithms, WPA, Firewall, DMZ, PAP/CHAP, DMZ/DoS Attack protection. And for Huawei smartphone users, you would be happy to know that there's Huawei Share and NFC for this one and you can easily connect to the router by just tapping your phone to the router.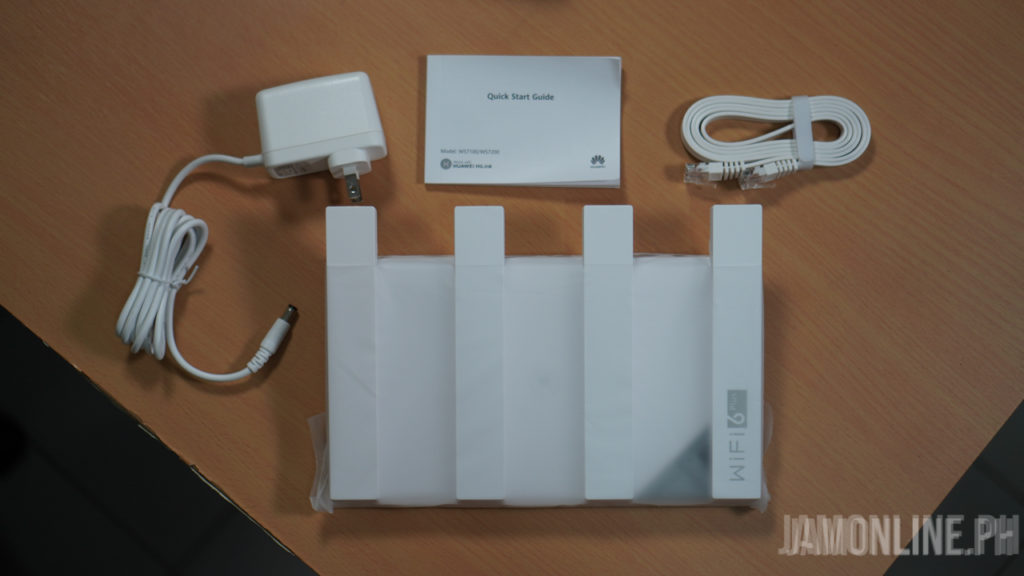 Inside the packaging, there's not much to see and assemble as the box contains the router, the a power adapter, a 1m Cat 5e cable, and a manual. Thankfully, all you need to do is to plug the adapter and use it already. There's no hassle of screwing the antennas anymore as they're already attached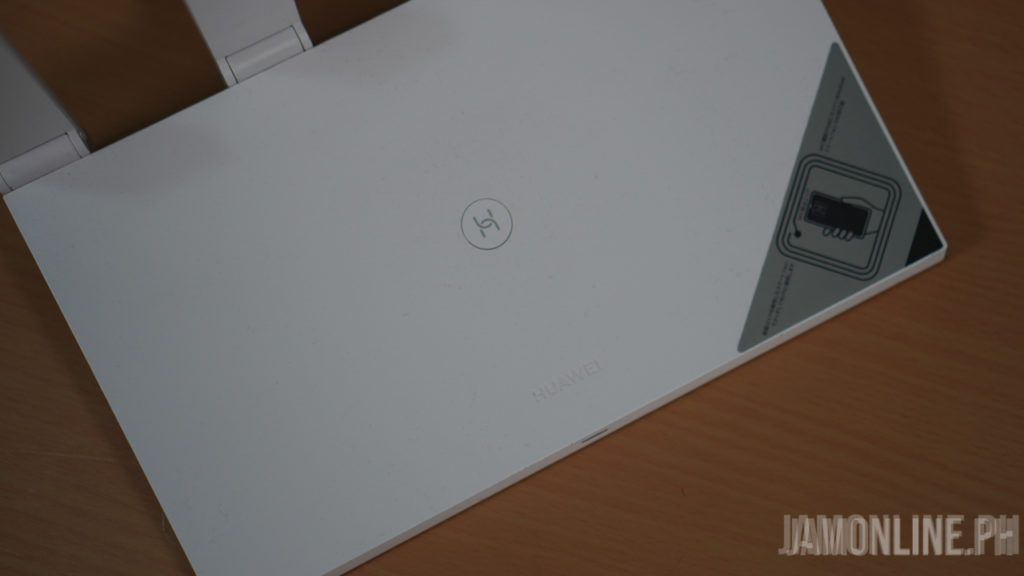 As for the body and design of the router, this one comes in a slim plastic package. It's perfect for any household as this one doesn't have a complicated design and everything fits perfectly in the living room. And again, the NFC is a pretty cool feature as you only have to tap your smartphone to connect which is perfect for your visitors.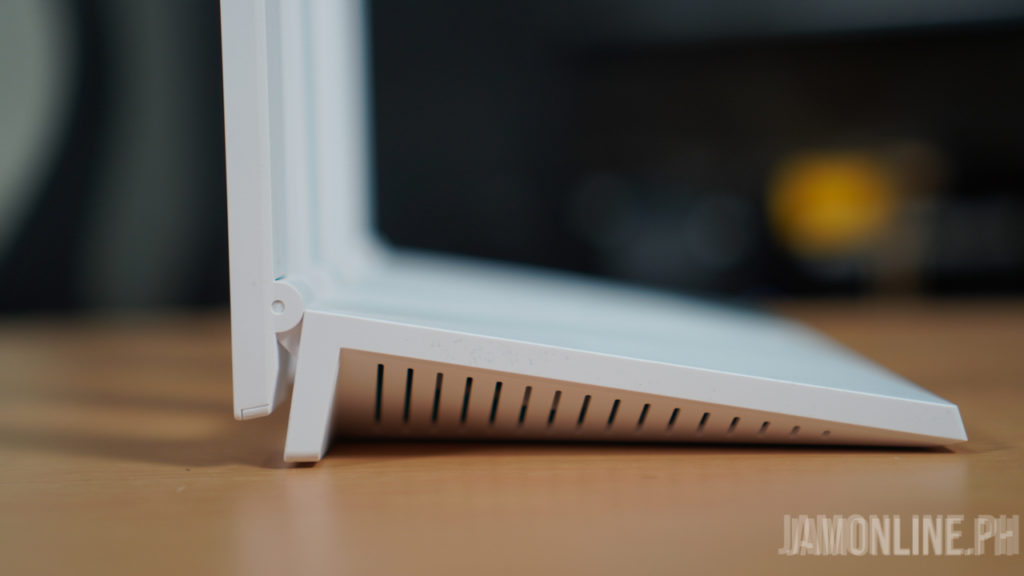 Unlike other routers, this one was really easy to setup as you only need to use the Huawei AI Life which is available on Huawei smartphones via the App Gallery or you can download it on the Play Store. The setup is pretty easy as you only need to scan for the Huawei WiFi AX3 in the app and the setup was really easy. But of course, you could still opt for the web browser to set it up but it will be easier if you just use the app.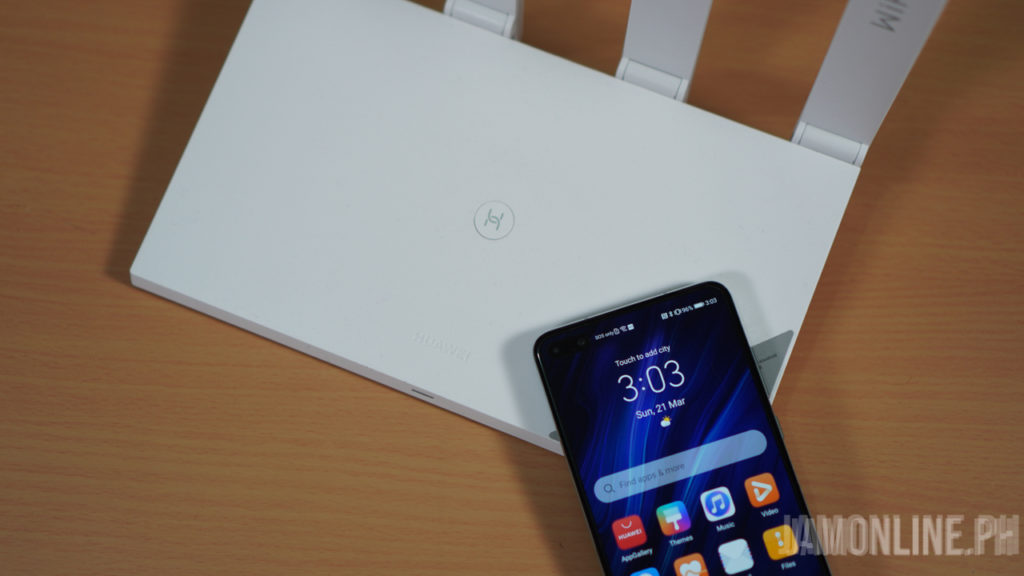 With the Huawei AI Life, you will be able to see the connected devices in the router and of course, you can limit the devices connected to it or even impose a speed limit restriction. And for the parents, you can also impose a parental controls for the router and lastly, there's the guest Wi-Fi in where you can let your guests temporarily connect to your router.
But of course, there are other features such as diagnosing your router and adjusting the settings of the Huawei AX3 router and even updating it directly from your smartphone. Which is pretty cool.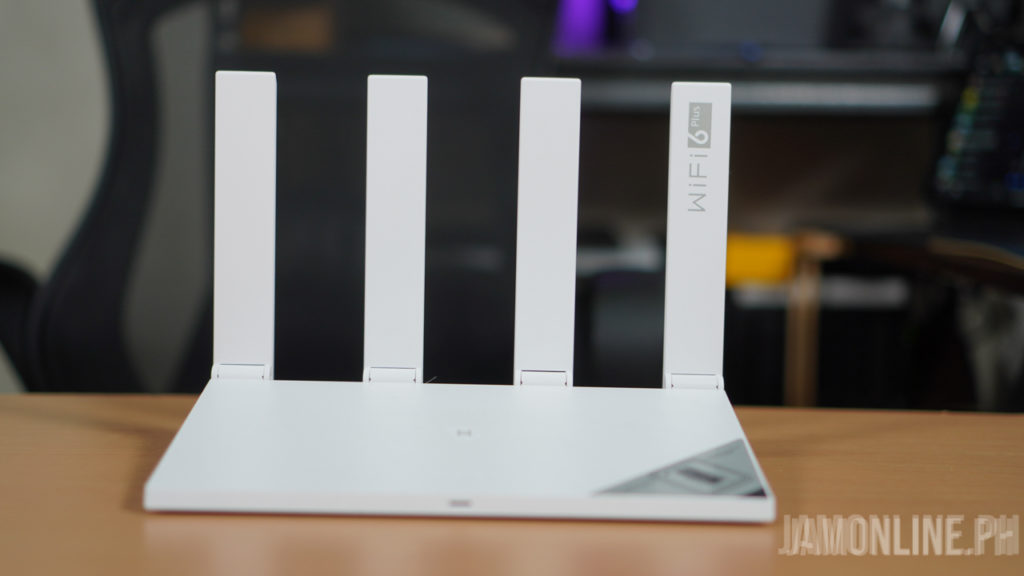 In our setup, we tested the internet in our 31 square meter condo with 1 bedroom and for our internet connection, we have here a 100Mbps internet connection and we noticed that the WiFi signal has definitely improved. Not only that, we also got here WiFi 6 which means we got bigger bandwidth which is why streaming PS5 to my smartphone via remote play is smoother than ever.
In our default router, we have LAN ports that are only up to 100mbps which is a bummer considering that I have a NAS at home and I do have a lot of files in there and transferring files via LAN is too slow for me and with the Huawei WiFi AX3 Router, I can now have 1000mbps which is way faster. However, I felt that the three Ethernet LAN ports is lacking for me as I wished that the router has more. Check out the difference when it comes to speeds after I used the Huawei WiFi AX3 Router
ISP Router 2.4GHz: 54.17 Mbps DL / 24.30 Mbps UL
Huawei WiFi AX3: 94.58 Mbps DL / 24.33 Mbps UL
Verdict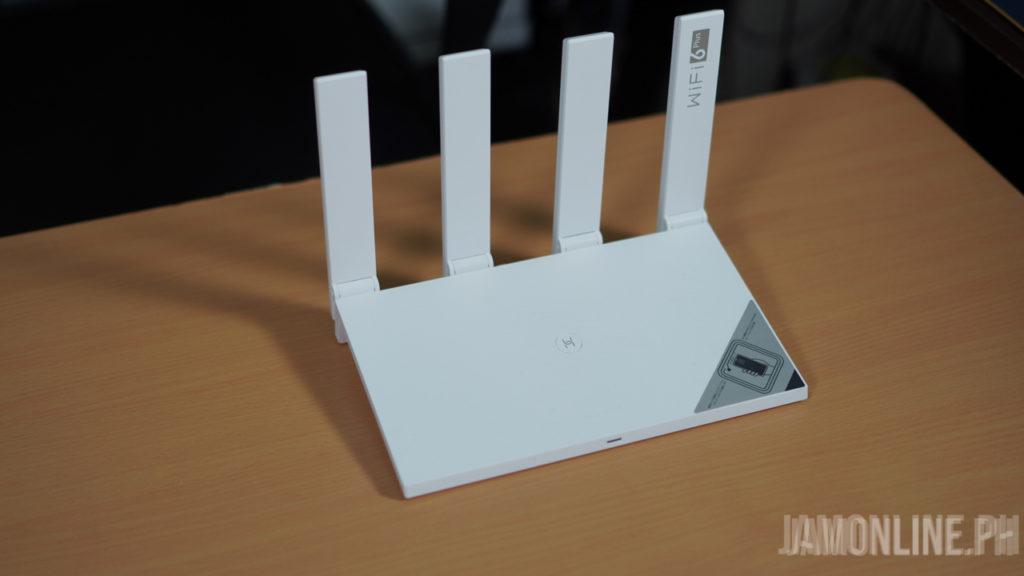 The Huawei AX3 WiFi is a good router especially for those people who are looking to expand their Wi-Fi signals at their home and also to improve their bandwidth. If you have a family at home or you have a lot of IoT products at home then you might want to get this one. It's actually a great investment considering that our demand for our internet needs are growing.