In this pandemic, we want to be more productive at home and in order to do that we need the best tools for our work and in our case who are working at home, we need the best monitor for our productivity and if you're like me who loves creating videos and playing at home then you better check out this ultrawide monitor of LG that is made for productivity, the LG UltraWide 34WL85C monitor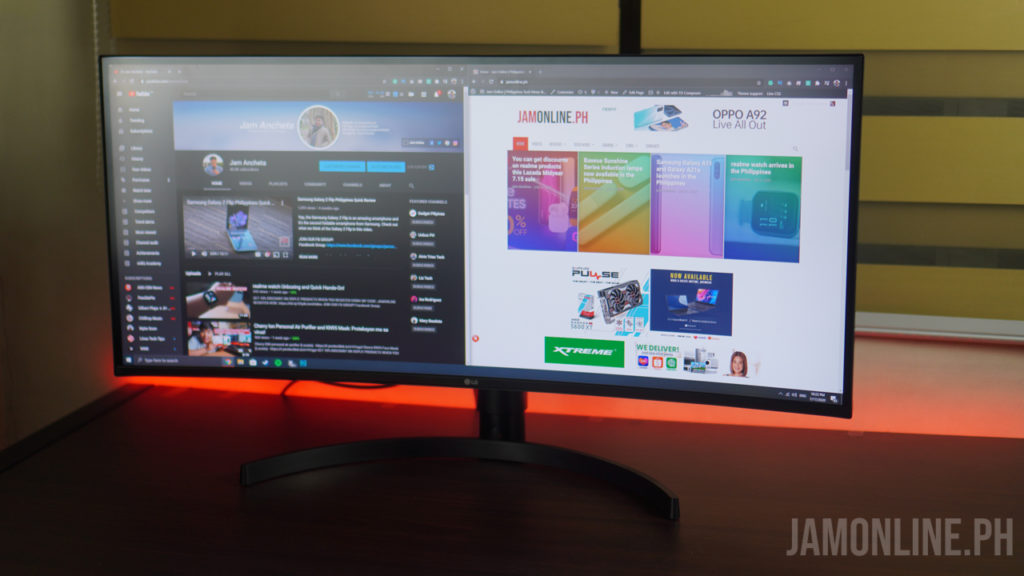 This is an ultrawide monitor and if you're not familiar with it, you have a wider monitor which gives you a larger view of content on the display which is perfect for those people who loves watching movies on 21:9 or for those people who are working on a timeline workspace like video editing and of course, you can have a wider view of windows side by side.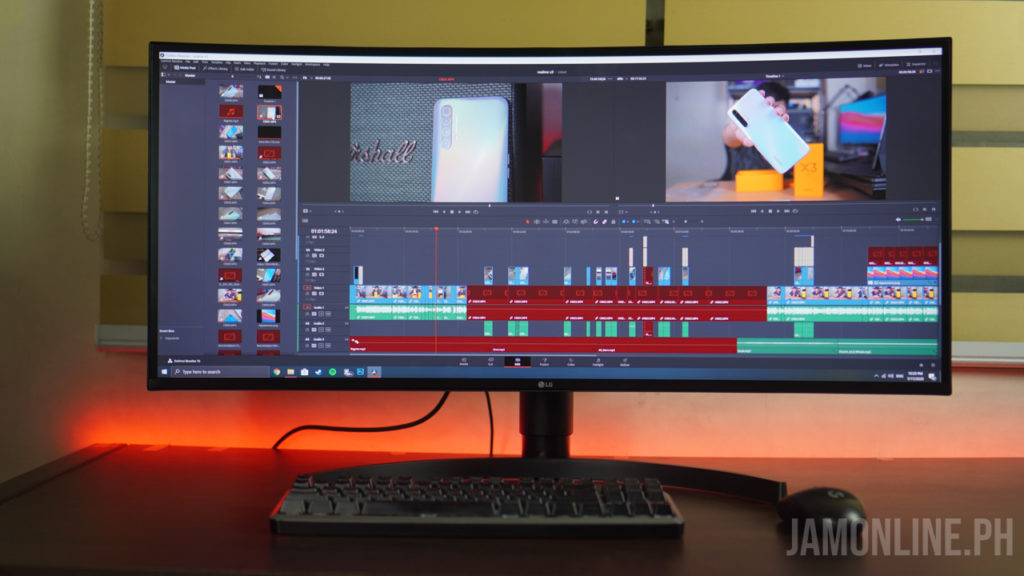 You see, working on an ultrawide display does really help in our workflow because aside from the wide view of the display of the monitor, we also got here a build quality that is perfect for those people who are working at home.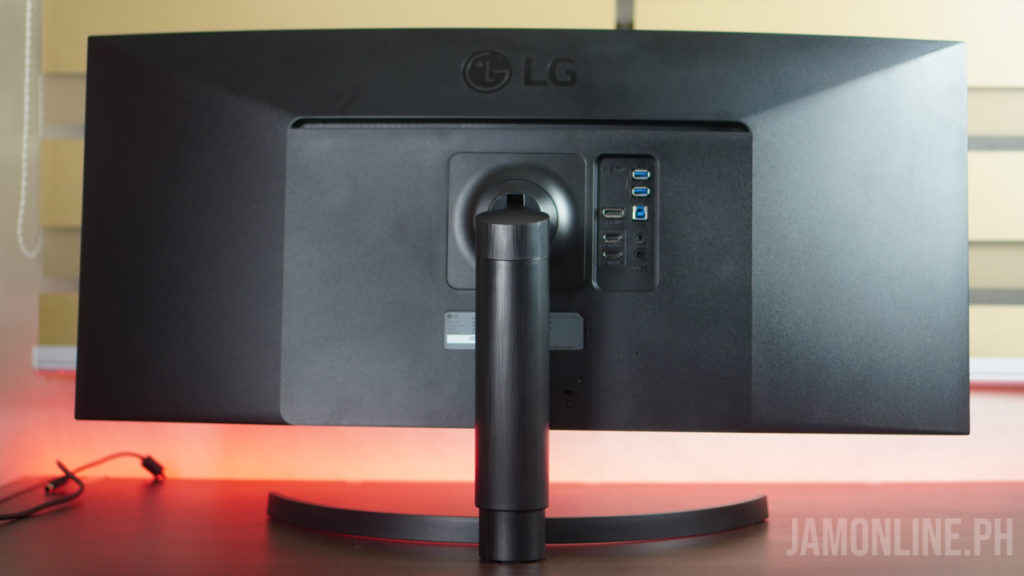 We got here a minimalist design that makes it really attractive for people who wants to use it at their office and offers a black color all over the body and it doesn't come in with cheap quality. It's sturdy and it comes with a half arc stand that gives a minimalist and premium look on the monitor.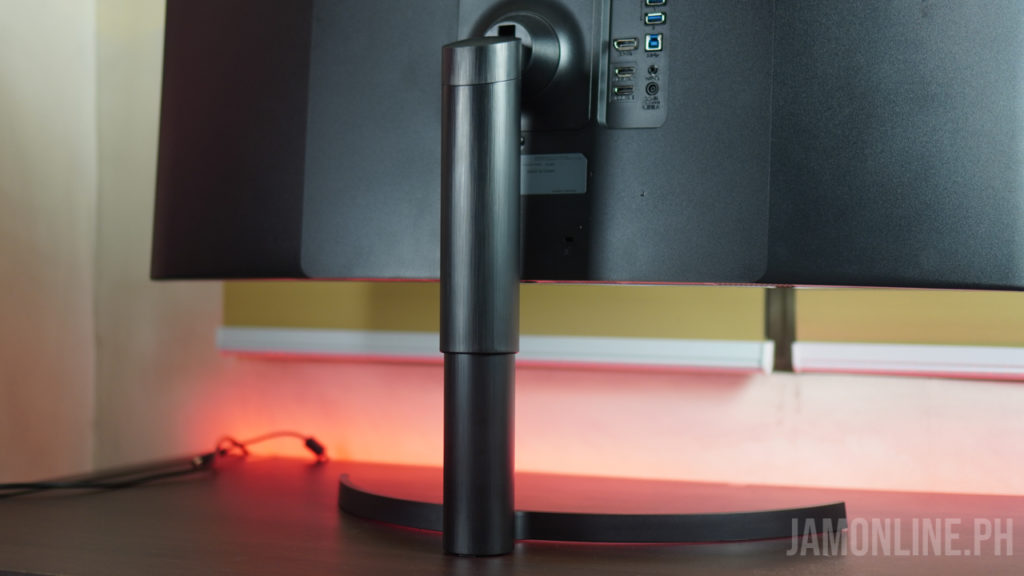 Not only that, you can also adjust the stand of the LG 34WL85C which let you tilt the display and also raise and lower the display which is really helpful if I want to improve my posture when using the monitor. It also improves our flexibility when using the monitor.
In case you want to use other monitor stands, it's possible thanks to the VESA mount at the back of the monitor. You just have to remove the monitor stand of the monitor and attach your preferred stand to the VESA mount.
There's the 7W speaker too which works just fine but of course, it will still be better if you have external speakers aside from the one on your monitor.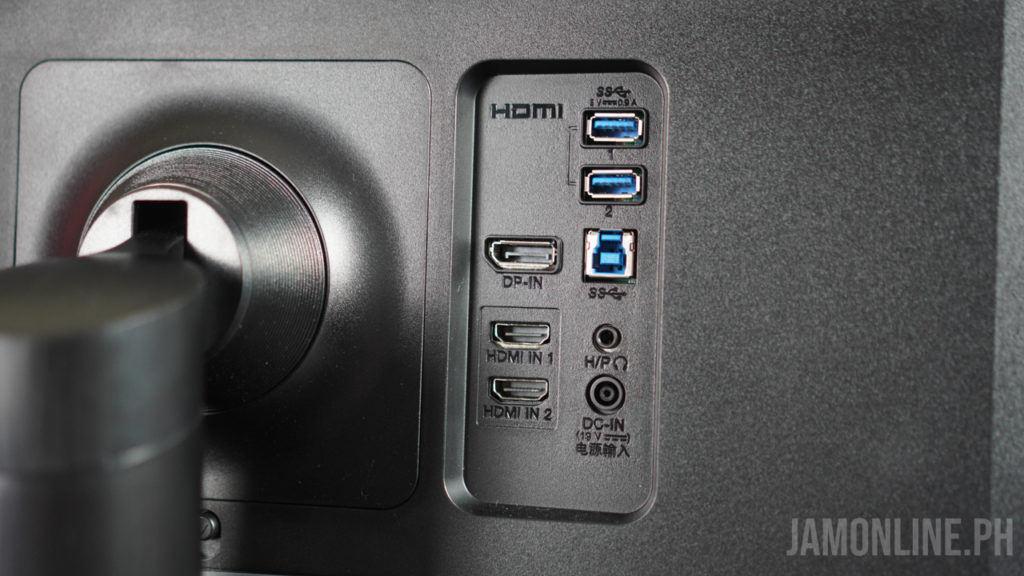 As for the ports, this one comes with DP1.4, 2x HDMI 2.0, 3x USB 3.0 slots for accessories, and a headphone jack. IMO, the ports of this one are already enough, and using the DP1.4 just gives me a better look on the display.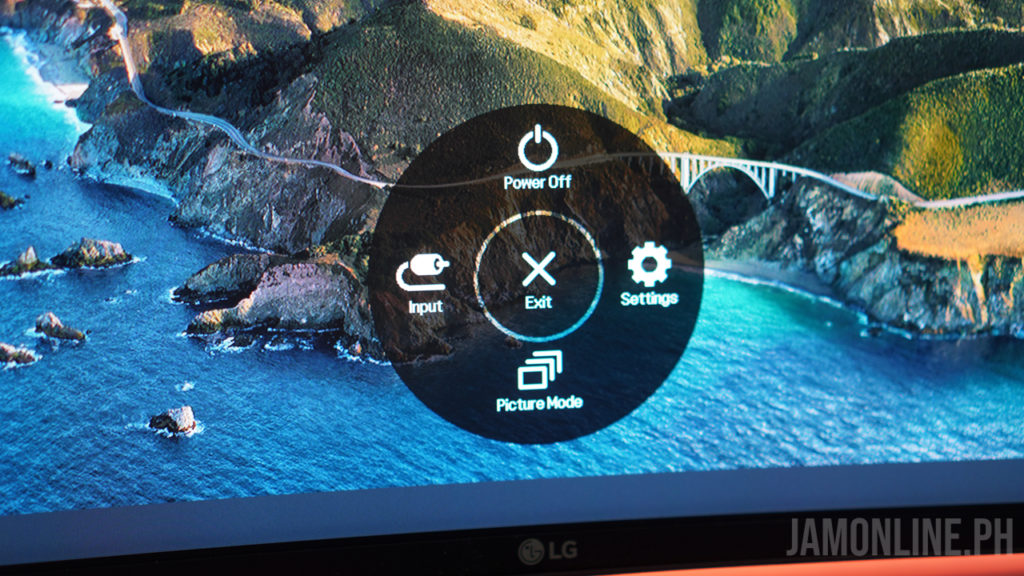 For the controls, there's the six-axis joystick and IMO, this one is quite easy to use and very user friendly as I don't need to look for buttons at night as the joystick is the easiest way to navigate through the UI of the monitor's settings.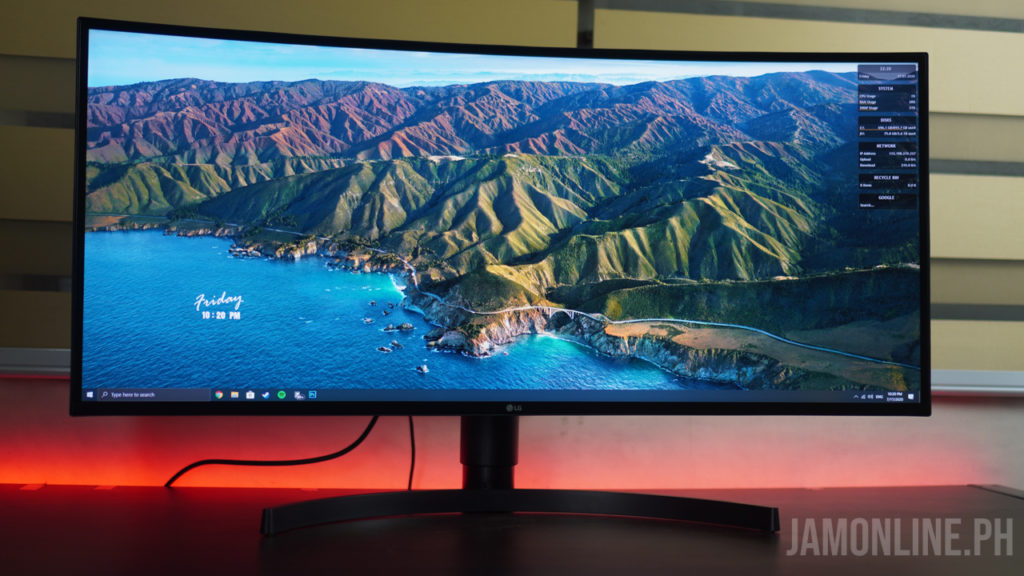 As for the display quality, the one that we're getting on the LG monitor is superb. We got here a 34-inch ultrawide IPS panel with a resolution of 3440×1440 and it does support HDR10 and then we got here a brightness of 300 cd/m2 that looks just fine for me. There's the refresh rate of 60Hz and also a 5ms response time which isn't the best in the market but this will do just fine if you're not a heavy gamer and more of a content creator. The viewing angles are fine too and the color reproduction on this one is excellent.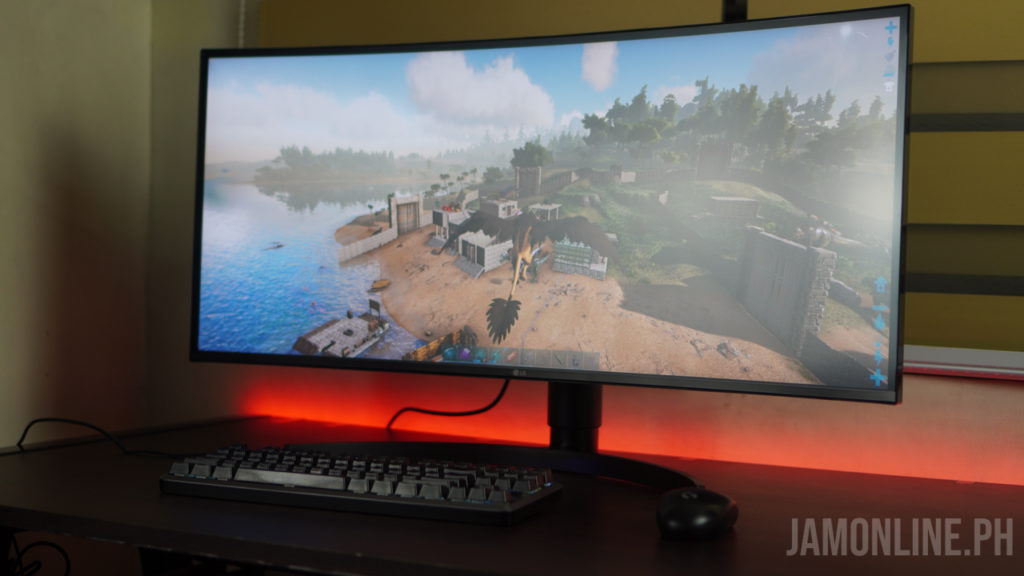 If you are a content creator or if you are using your PC mostly for work then the he 34-inch LG 34WL85C monitor might be the right one for you. We got here a 1440p resolution with a 21:9 aspect ratio which is perfect for productivity and then there's the adjustable stand too which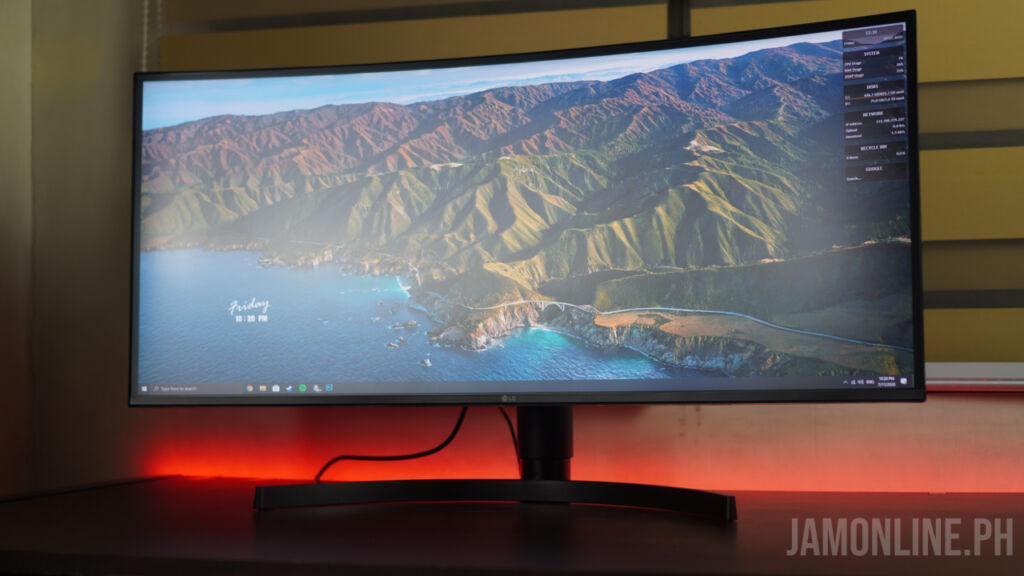 The LG 34WL85C is now available and it retails for Php45,999.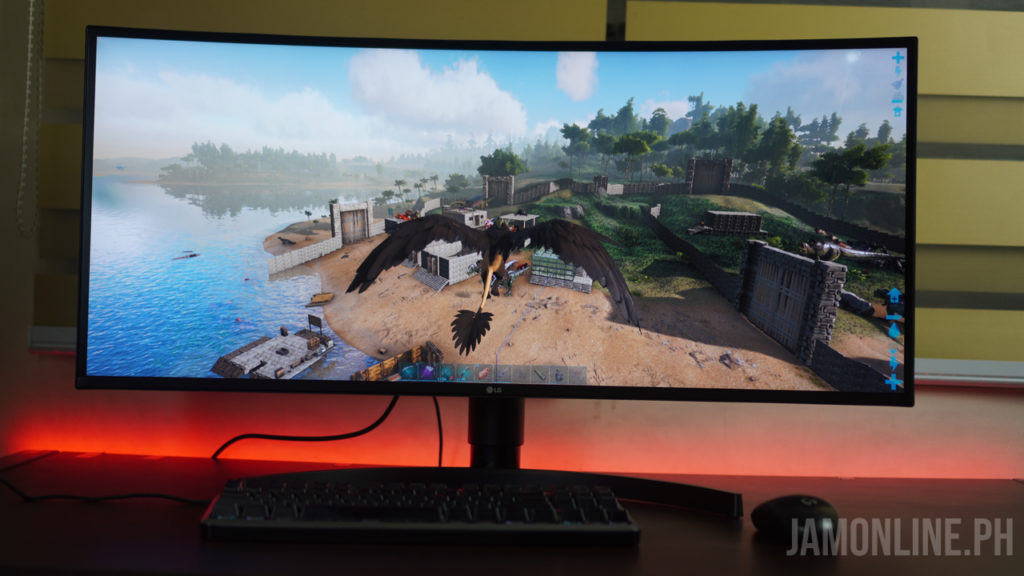 You can get it at Lazada 11.11 for only Php37,748.