Samsung offers a lot of mid-range smartphones that are competitive lately and my favorite one is their online-exclusive smartphone, the Samsung Galaxy M51. It might not be the most powerful smartphone out there but definitely it is one of the most attractive Samsung out there  as this one balances power and price.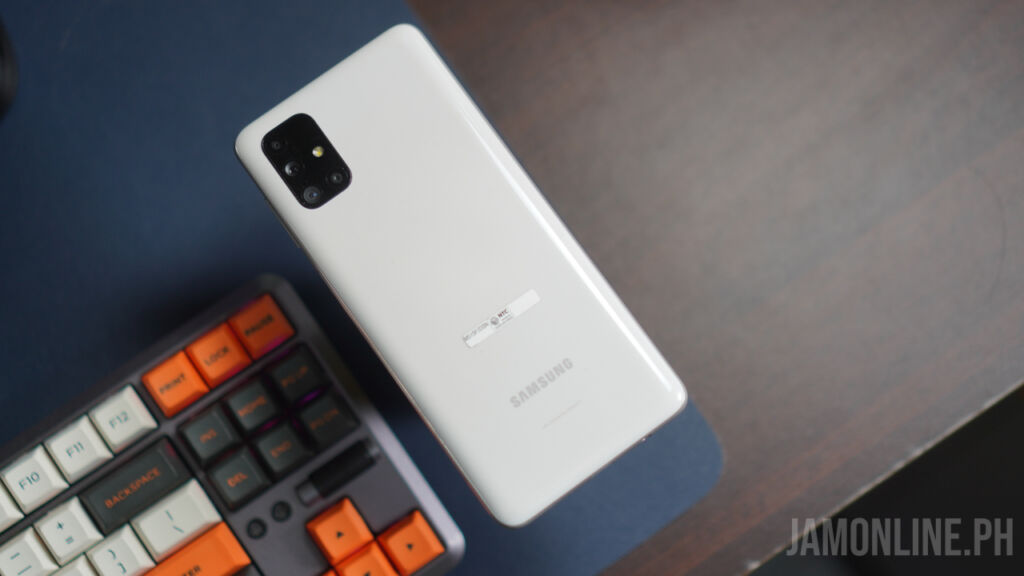 Samsung Galaxy M51 Review: Design and hardware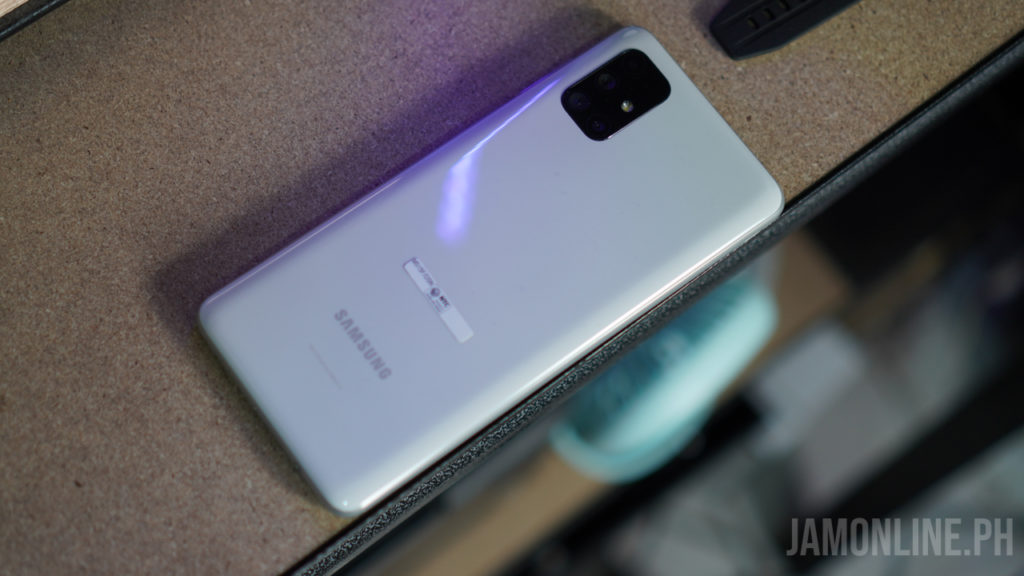 The Samsung Galaxy M51 might be created with affordability in mind which is why the smartphones comes with an all-plastic build but make no mistake because its weight and its sturdiness is a proof the Samsung Galaxy M51 is solid. Actually, I didn't bother buying a case on this one because I feel that the Samsung Galaxy M51 is solid for my taste.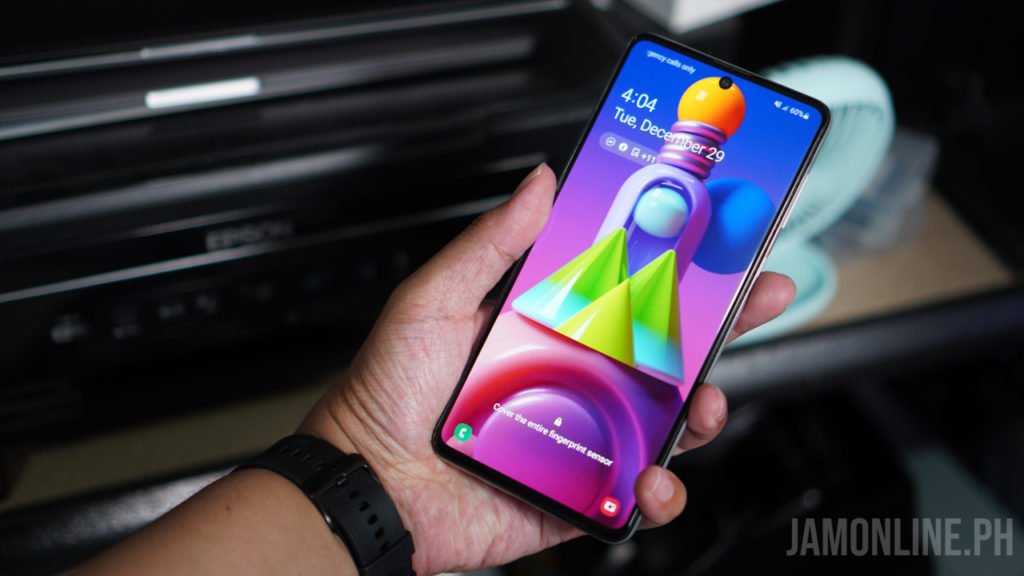 One of the main highlights of the smartphone is the large battery as the Samsung Galaxy M51 comes with a 7000mAh battery. Yep, 7000 and it might be large for a smartphone and this also means that the smartphone comes in a chonky body. Yep. It's a little bit thicc but for a 7000mAh battery inside this smartphone, I wouldn't complain I was actually surprise that the smartphone wasn't really that heavy.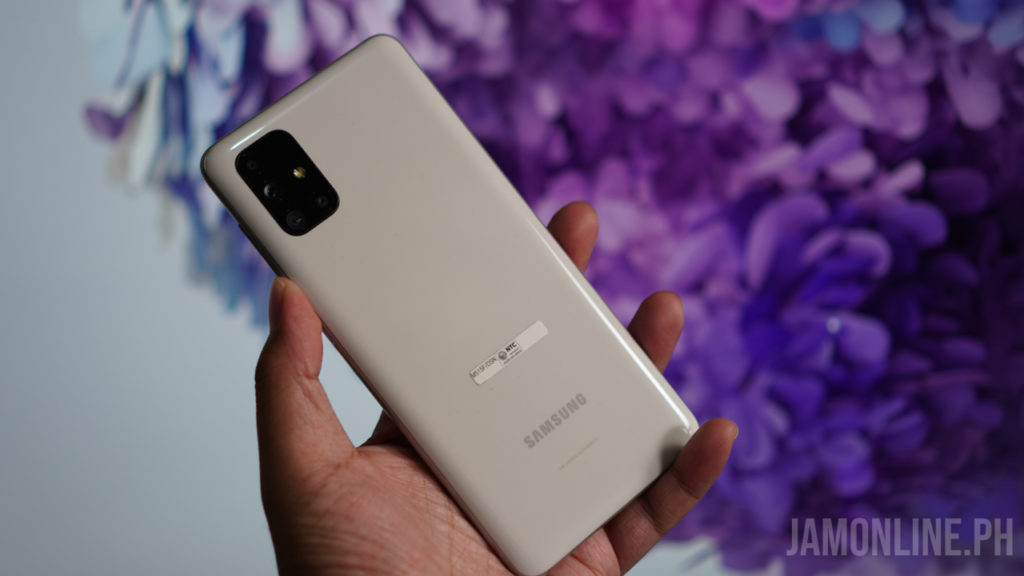 We got the white one and at the back, it's a simple white plastic back with the camera module and since this one is already thick, the smartphone doesn't have a protruding rear camera which is a plus for me and unfortunately we still got here the plastic sides. But again, the smartphone still does feel solid so I'm not really bothered with that one.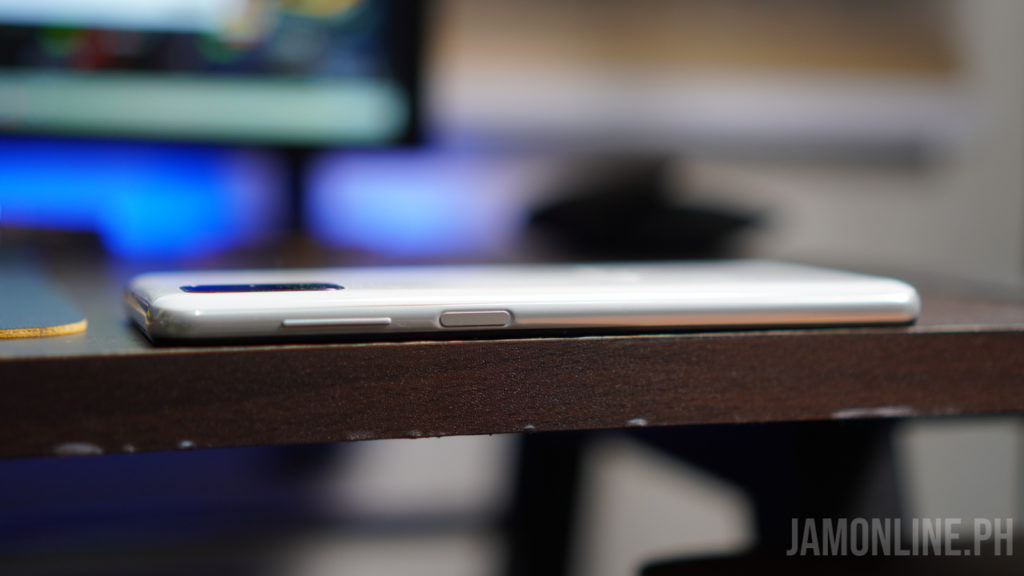 Unlike the Samsung Galaxy A71, the Galaxy M51 packs a side-fingerprint scanner which is faster and way more convenient for me since I always unlock the smartphone using the sleep/power button and yes, it does unlock the smartphone really fast for me. Paired with that one is the face unlock in case you do have a sweaty hands.
Below the smartphone is where you can find the USB-C port along with the headphone jack. Thankfully, we didn't lose that one because sometimes, I still prefer using my headphones in wired mode. There's Super Wired Charging too so you can charge the smartphone up to 25W.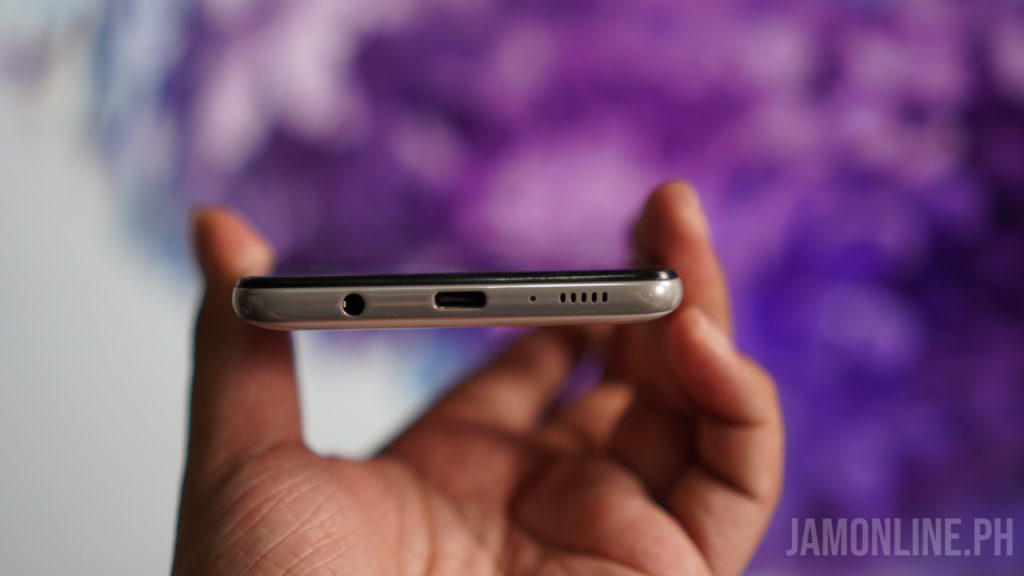 Samsung Galaxy M51 Review: Display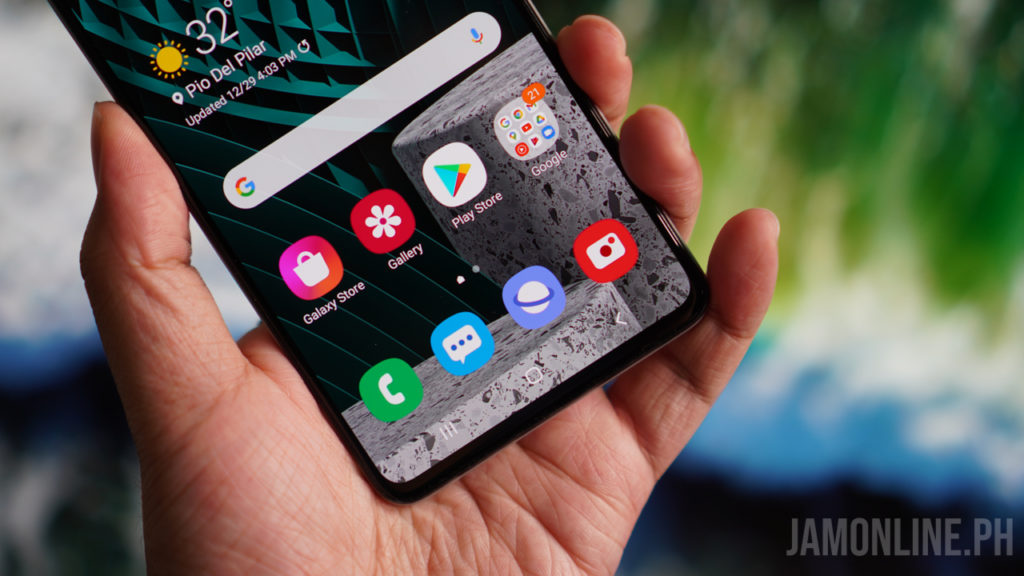 Samsung's expertise is the display and the Samsung Galaxy M51 doesn't fail to impress as we got here a large 6.7-inch Full HD+ Display with Super AMOLED Plus technology. There's the Infinity-O Display which means that the smartphone features a punch hole selfie camera and the bezel are noticeable but it looks just fine for me.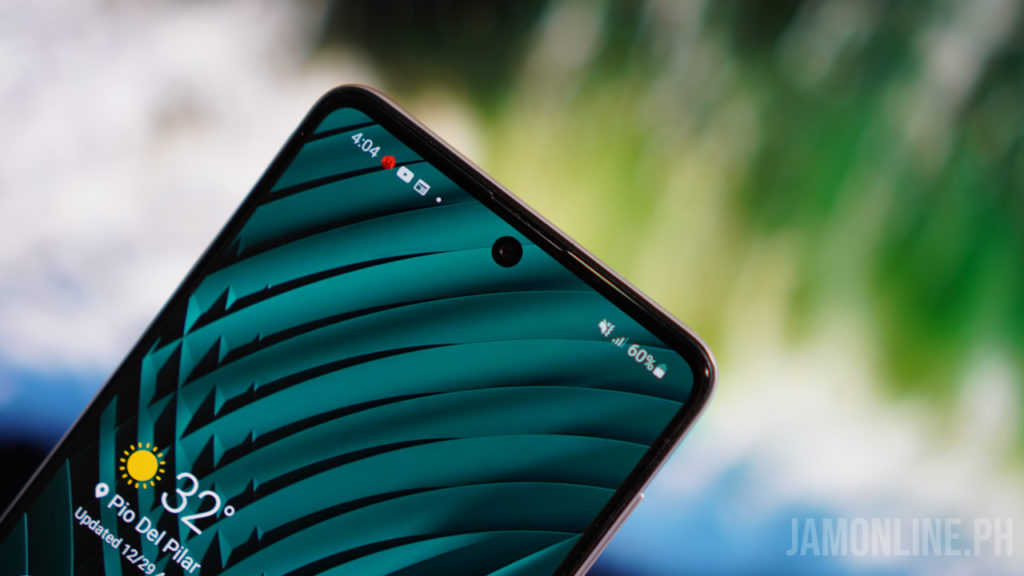 As for the quality, the Samsung Galaxy M51 does look amazing and the colors we really good as expected as I can use the smartphone even at outside without any problems at all.
Samsung Galaxy M51 Review: Battery life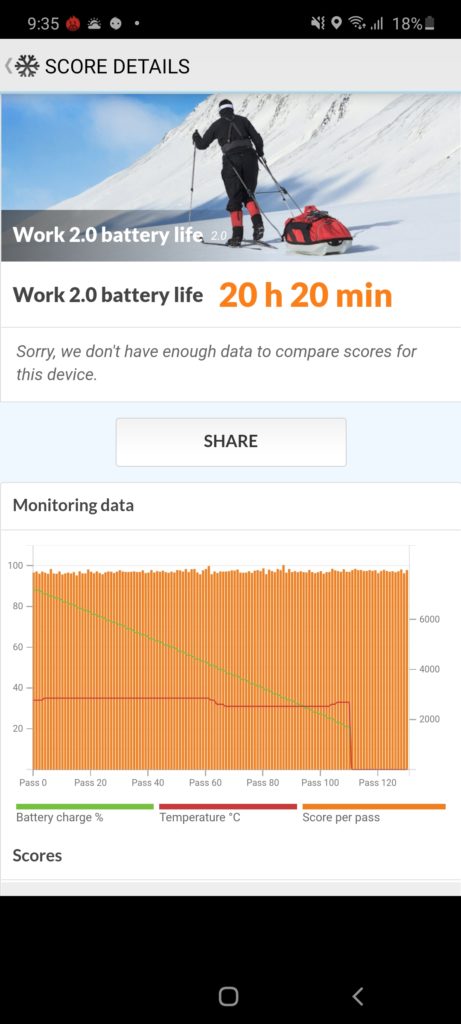 The battery of the smartphone is its best feature as we got here a 7000mAh battery inside and combined with the Snapdragon 730G, we can get a really good performance in terms of battery life and boy oh boy, the smartphone does surprised us in that aspect as we got more than 20 hours of battery in PC Mark battery test and we never had any problems in terms of battery as I never ran out of battery in a single day despite playing games almost the whole day. This is the best smartphone for those people who are looking for a smartphone with a very long battery life. However, charging the smartphone might take a while since we got a large battery despite having a 25W charging on this one.
Samsung Galaxy M51 Review: Software and performance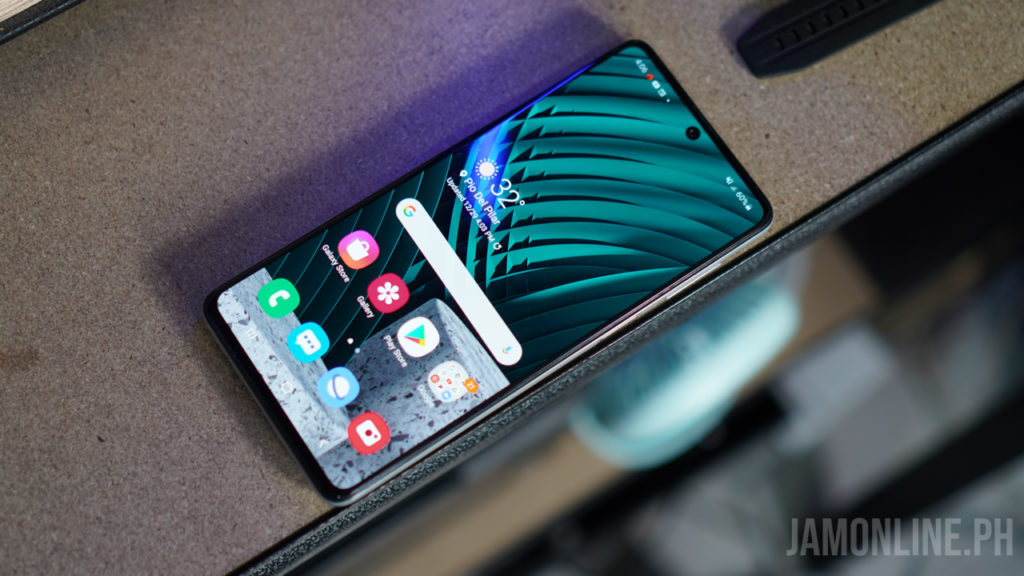 It might belong in the M-series and it's an online-only smartphone series but the Samsung Galaxy M51 does have the same OneUI that we can find on other Samsung smartphones and in our case, the smartphone is running on OneUI 2.5 based on Android 10 and it was fine, seamless, and really fine to use. I actually enjoy using the smartphone as I love the lively colors of the OneUI and yes, it does have a lot of Samsung applications preinstalled but they're pretty useful including Samsung members.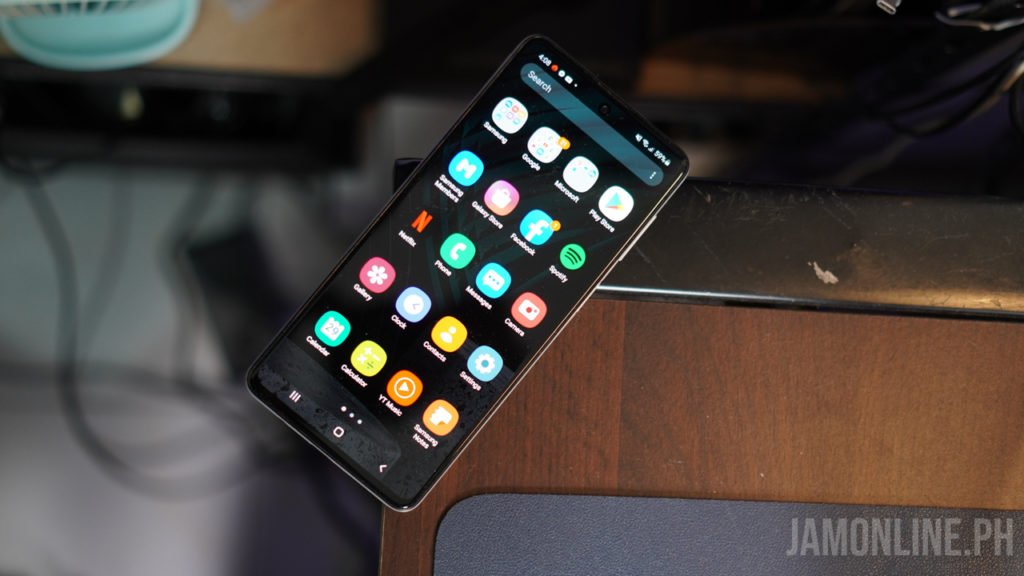 In terms of performance, I was pretty happy with what we got on the Samsung Galaxy M51 but it would be awesome if the smartphone used a Snapdragon 765G inside. Despite that, I still enjoy the Snapdragon 730G inside the smartphone which is the same processor that we've used on the Samsung Galaxy A71. In my usage, the benchmarks that we got came out just fine on the smartphone.
When it comes to gaming, the games these days are more demanding than ever including League of Legends: Wild Rift and also Genshin Impact and I'm happy to share with you guys that the smartphone can run those games art comfortable FPS but you'll have to turn down the settings to enjoy these games. But again, we could expect better FPS on these games if we have a Snapdragon 765G inside.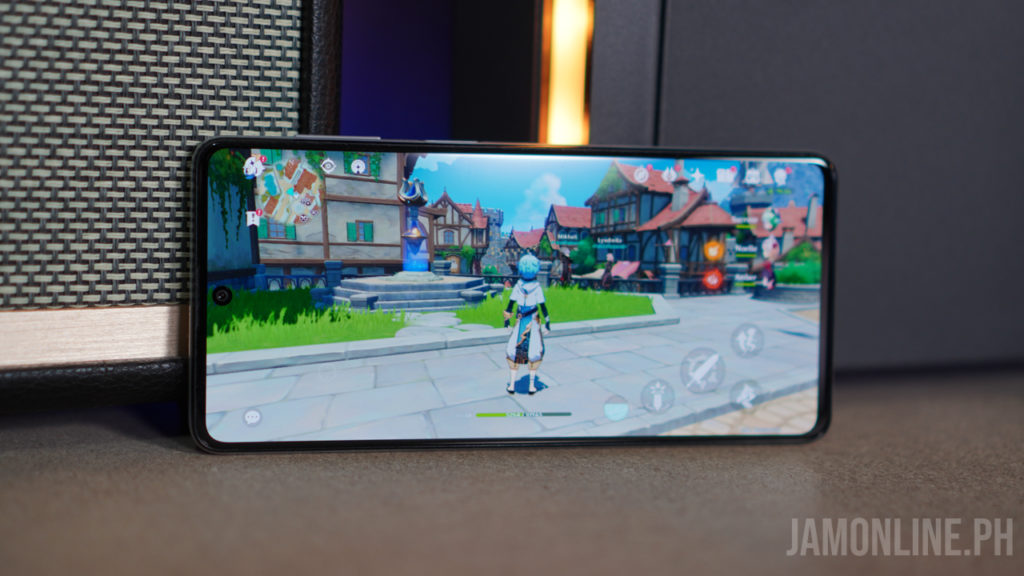 Samsung Galaxy M51 Review: Camera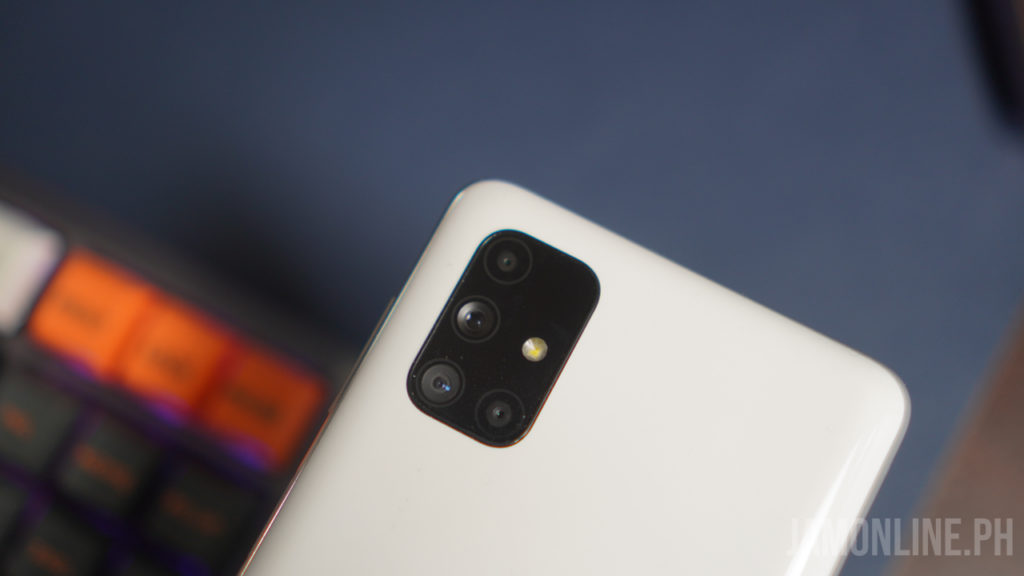 The smartphone might have a similar specs to the Samsung Galaxy A71 but this one does have a different camera setup as we got here a 64MP main camera + 12MP ultra-wide + 5MP depth sensor + 5MP macro sensor and 32MP selfie camera. It might have the same megapixel numbers but the Samsung Galaxy A71 features a f2.2 aperture for the depth sensor while the Samsung Galaxy M51 features a f2.4 aperture. But really, you wouldn't really care about that. You would care about the quality of the smartphone's camera.
Unfortunately, the difference between the Samsung Galaxy M51 and the Samsung Galaxy A71 in terms of camera performance is very noticeable. With the Galaxy M51, I've noticed that the smartphone produces more reddish shots and it's way less sharper than the Galaxy A71. But don't worry because we're still pretty happy with the shots that we took using the Galaxy M51. Check out the shots that we took using the smartphone.
As for the video, the smartphone can record up to 4K30fps and it does a pretty fine job with that one.
Samsung Galaxy M51 Review: Verdict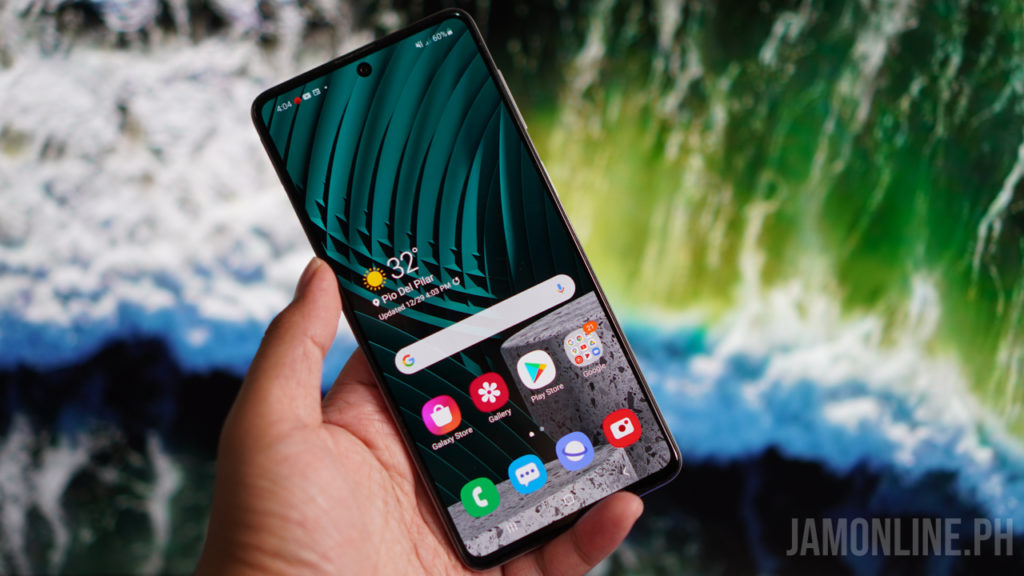 Overall, I'm really happy with this Samsung smartphone. It's one of my favorites this year from the company as we got here every aspect that we need on a decent smartphone. The smartphone features a really good Super AMOLED Plus display, a very loooooooooong battery life, a decent performance, and a camera that does just fine. However, if you're keen into a smartphone with a metal build and a thinner body then you might want to look somewhere else but for most people, the Samsung Galaxy M51 will do great for them.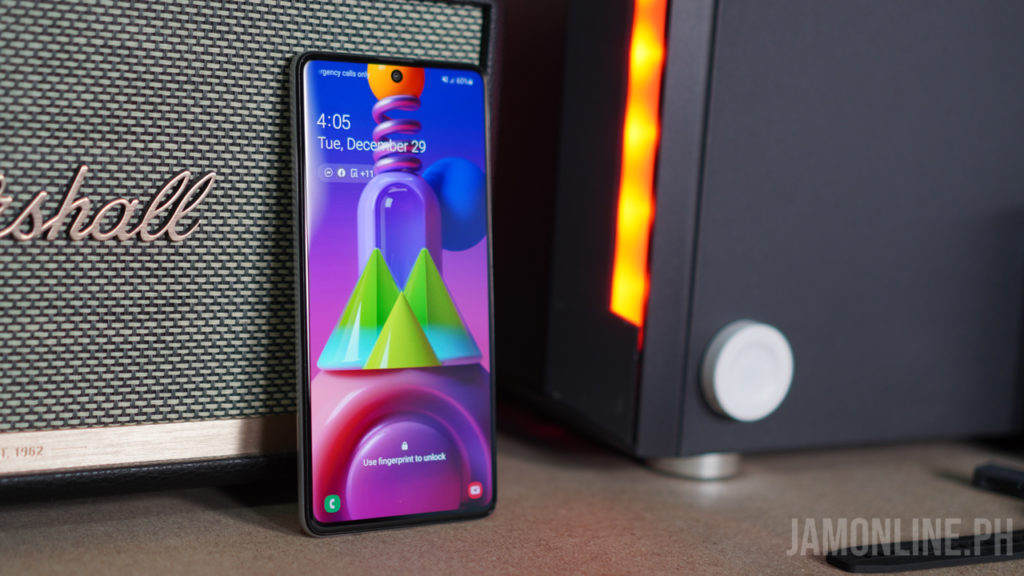 For a Samsung smartphone, the Samsung Galaxy M51 does a pretty good job in terms of pricing too as the smartphone is priced at Php19,990
Samsung Galaxy M51 Specs
6.7-inch Full HD+ Super AMOLED Plus Infinity-O Display
Snapdragon 730G Octa-Core Processor
8GB RAM
128GB Internal storage expandable via MicroSD
64MP main camera + 12MP ultra-wide + 5MP Depth + 5MP macro lens
32MP Selfie Camera
WiFi, Bluetooth, GPS, A-GPS
Side fingerprint scanner
LTE, Dual SIM
25W Fast Charging
7000mAh battery
Android 10 with One UI