GCash has issued a statement assuring users that their accounts and funds are secure following reports of missing funds on social media. The mobile wallet company explained that while some users experienced deductions from their GCash accounts, no hacking occurred during the incident.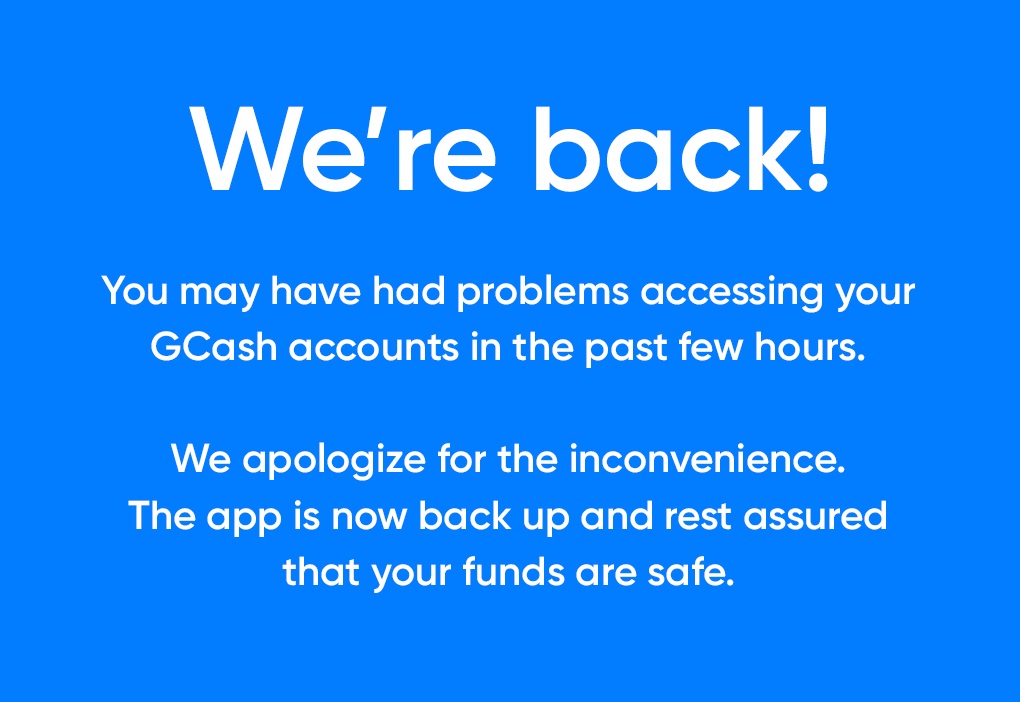 In response to the situation, GCash extended its maintenance schedule to investigate the issue and confirmed that all affected users will have their deducted funds adjusted before 3:00 PM today.
The reports of missing funds caused a stir on social media, with users sharing their experiences and concerns.
Seeing posts of unauthorized transactions from GCash to EastWest 5239 or 5249 and so far GCash is still not accessible. Best to have it checked once okay na. pic.twitter.com/66dHeeYckW

— JP 🔊 (@dumidyeypee) May 8, 2023
However, GCash has since restored its services and encouraged users to restart their phones to access the app.
GCash confirms no hacking involved in the missing funds' controversy
"We would like to inform you that we are back, and we have restored our services. We apologize for the temporary downtime. Rest assured that your funds are safe. We recommend restarting your phone to avoid any issues. Thank you for your patience and understanding," GCash said in their official statement.
So, have you already checked your GCash account?
Share your experience with us!