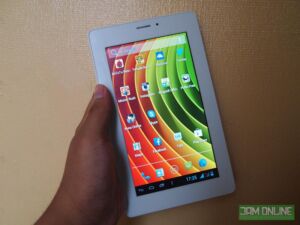 Tablets are almost within reach of every Filipinos. They're getting cheaper each day. And as they're getting cheaper, the features of these tablets are getting more interesting. For P6,000 and below, you can now get a dual-core tablet that can run most apps and has phone functions. Interesting right? Actually there are only a few tablets that have a phone function but still sport an affordable price like the Arc Mobile Tab 720 3G. Arc Mobile might be new in the industry but they surely have interesting and competitive products. Why don't you check out my review of the Arc Mobile Tab 720 3G after the break.

I expected that the device will be made up of plastic but I didn't expect that the tablet would have a solid body. I'm not allowed to blend it on blender or drop test it but I really feel that the body is very sturdy and nice to hold. Compared to other Android tablets, the Arc Mobile Tab 720 3G is really nice to hold because of its tall design. Sometimes, I'm holding the tablet in just one hand and didn't experience that much strain in my arms or hands. The design of the tablet is neat too. The construction feels really good in my hands.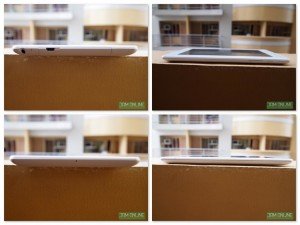 The display is one of the major setbacks in this tablet. The tablet is just rocking a WVGA resolution. Yep that's 800×480 for you folks. That's why browsing on the tablet is really a pain. I really need to zoom in to pages just to read the texts. You'll also notice the elements and graphics on the tablet are much bigger than expected. The tablet is also taller than I expected which made some of the games look liked stretch. But the smaller the resolution, the lesser renders are needed which leads to less resources needed from the hardware. And yes, the 1 GHz Dual-Core MediaTek processor didn't fail to impress me. The tablet was blazing fast and you can see the very smooth and fluid transitions in it.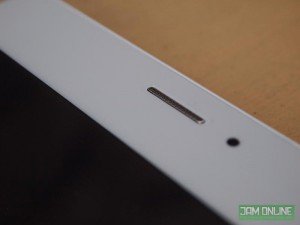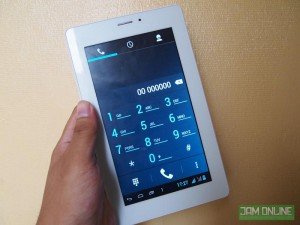 From its name, obviously the tablet packs a 3G inside but the feature that you wouldn't expect on the tablet is the dual-sim card slot. Yes, you could use the tablet for text messages and even phone calls. It's kinda weird using the tablet for phone calls because this is a tablet for Pete's sake. But hey, at least the tablet could do those phone functions and I didn't experience any problems with it. Oh and compared to other tablets, this one has Bluetooth inside. I suggest that you put your backup or second sim on this instead of your main sim card. Oh and I must warn you that the back cover for the sim card and the Micro SD card slot is too hard too remove.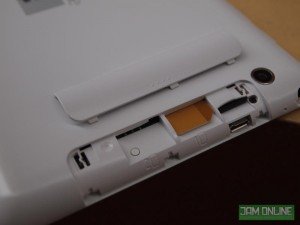 The Arc Mobile Tab 720m 3G packs a 4 GB of Internal storage but you can only use the half of that. That's not unusual on Android phones and tablets. I really suggest getting a MicroSD card slot for this tablet. If you're not informed about the Arc Mobile Tab 720m 3G, it runs on a 1 GHz Dual Core MediaTek processor paired with a 512 MB of RAM. I was disappointed by its RAM capacity nonetheless, a lot of demanding games work well on the tablet.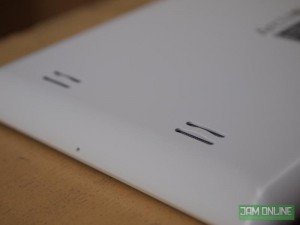 The battery life of the tablet doesn't really shine, It only manage to run less then half a day before it ran out of battery on my normal use. Oh and there are two speaker grills for your music needs and it was good. The audio quality was clear and a bit loud.
Software
The Arc Mobile Tab 720m 3G runs on Android 4.1 Jellybean. And yes, it is blazing fast. Almost everything that I run on the tablet didn't experience any lags. Yeah, thanks to that small resolution and the fast MediaTek processor. Like what I've said before, the tablet only has a 512 MB of RAM. You'll be begging for more RAM when you open a lot of apps or whenever you're running a RAM munching apps or games. There are only a few preinstalled apps on the Arc Mobile Tab 720m 3G like the Wireless input device but I wasn't able to run it on my device.
But if you're only planning to run Minion Rush then you won't have any problems with that. If you'll be running Grand Theft Auto: Vice City, Don't worry because it will be smooth and fast at high settings. Actually, most of the demanding games are playable on this tablet. The only problem with that one is the storage but like what I've said earlier, a microSD card can fix that. C'mon, a class 10 16 GB MicroSD card is around P1,000 only.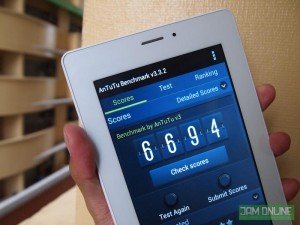 The Antutu score that I got on the tablet is 6694. It fares well for a 1 GHz Dual Core MediaTek processor on a tablet. Like what I've said earlier (again!), the tablet can run almost all the apps and games that you need on a tablet. Actually, when we're talking about local mid-range phones and tablets, I always prefer the MediaTek processors over Qualcomm processors because MediaTek processors are way faster than the affordable Qualcomm S4 processors.
Camera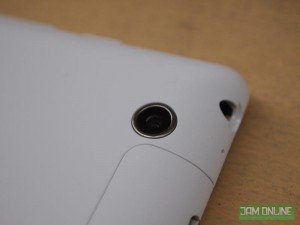 Cameras on tablets aren't really that good. Actually, I barely remember when I used a tablet for taking a photo. A tablet doesn't really take good shots. Anyway, the Arc Mobile Tab 720m 3G has a 2 Megapixel Rear camera and it isn't really impressive but it is acceptable for a tablet. And yes, there's Instagram in the tablet. I notice that the photos were darker but it still manage to have the colors….a little bit. . Anyway here are some of the photos that I took using the tablet.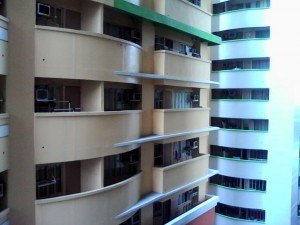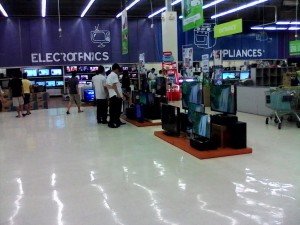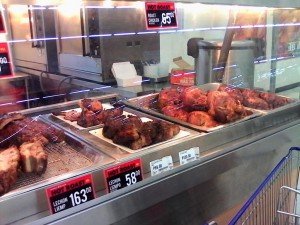 The Arc Mobile Tab 720m 3G can also record videos in HD but I wasn't impressed by its performance. The frame rates of the video are low too, when you're taking a video of fast moving objects or you're moving the tablet too fast, then you might have a problem with its video. Check out the video sample below:
Conclusion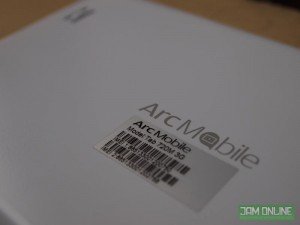 There are only a few tablets with phone functionalities especially a tablet with a dual sim feature. Another thing that you'll like in here is that the tablet packs a 3G inside. Yep, you could use 3G on the tablet if there's no Wi-Fi around. The performance didn't fail to impress me too, it was and smooth but the deal breaker here is the resolution of the tablet. It isn't that great for web browsing and some apps. If you are the type of person who doesn't care about the display and you just want to have the tablet with phone functions then you might want to check this out. The Arc Mobile Tab 720m 3G SRP is P5,599 and it is available now at your nearest Arc Mobile Stores.
Thank you Arc Mobile for giving us a unit! Watch out for our Raffle!