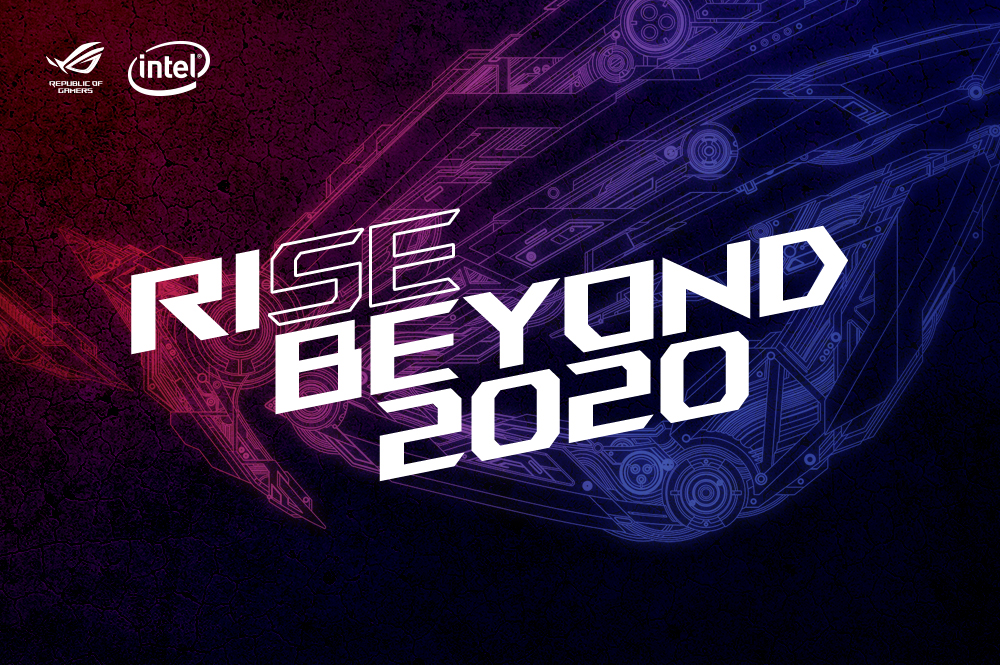 ASUS Republic of Gamers has recently launched their newest notebooks in the market that are powered by 10th generation Intel processors and these are no ordinary laptops because aside from the powerful processors inside these notebooks, we're also getting here some cool form factors with the ASUS ROG Zephyrus Duo and of course the other powerful notebooks under the ASUS ROG lineup.
ASUS ROG Strix G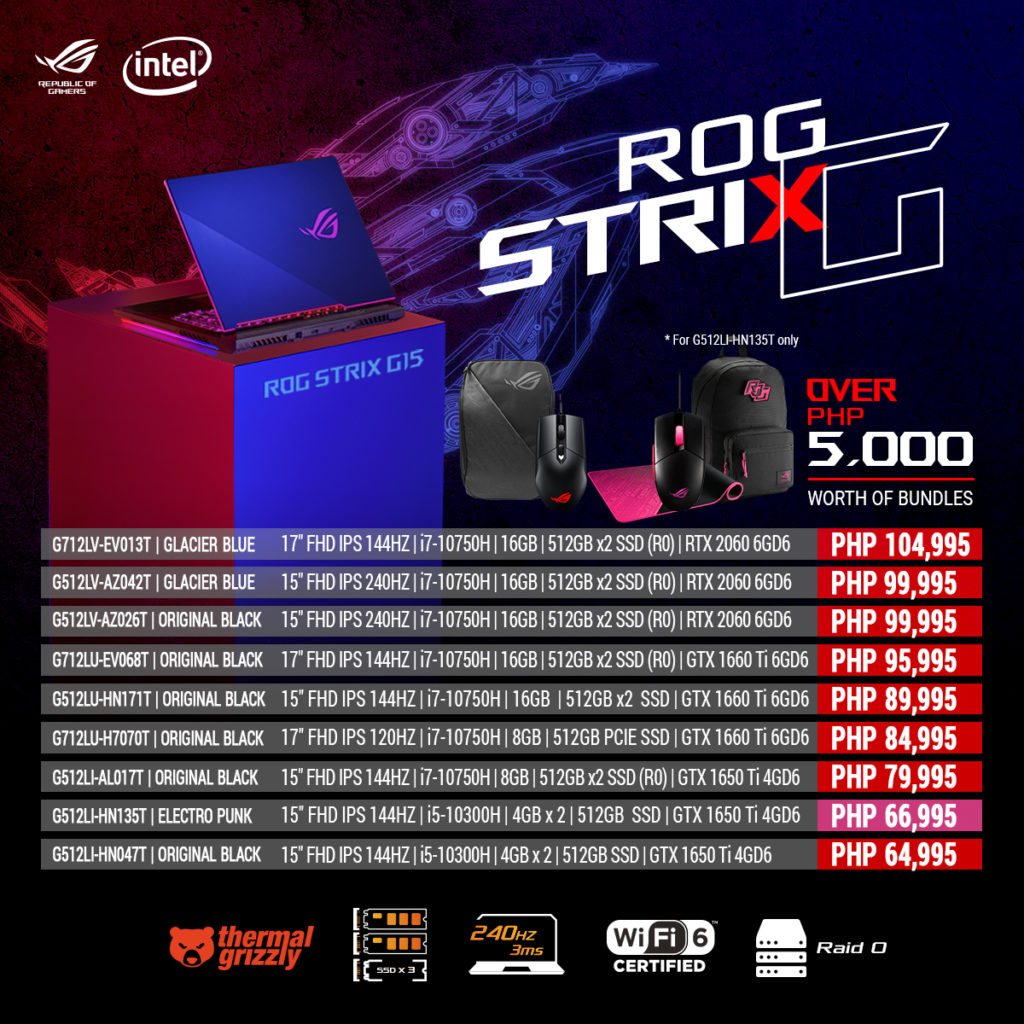 If you really want to own an ASUS ROG notebook then the ASUS ROG Strix G is the one for you. It's available in three different colors — Glacier Blue, Electro Punk color, and Original black. As expected, this notebook comes with a 10th generation Intel Core Processors and up to RYX 2060 GPU which is powerful enough. For the display, we can get an up to 240Hz display refresh rate.
ASUS ROG Strix Scar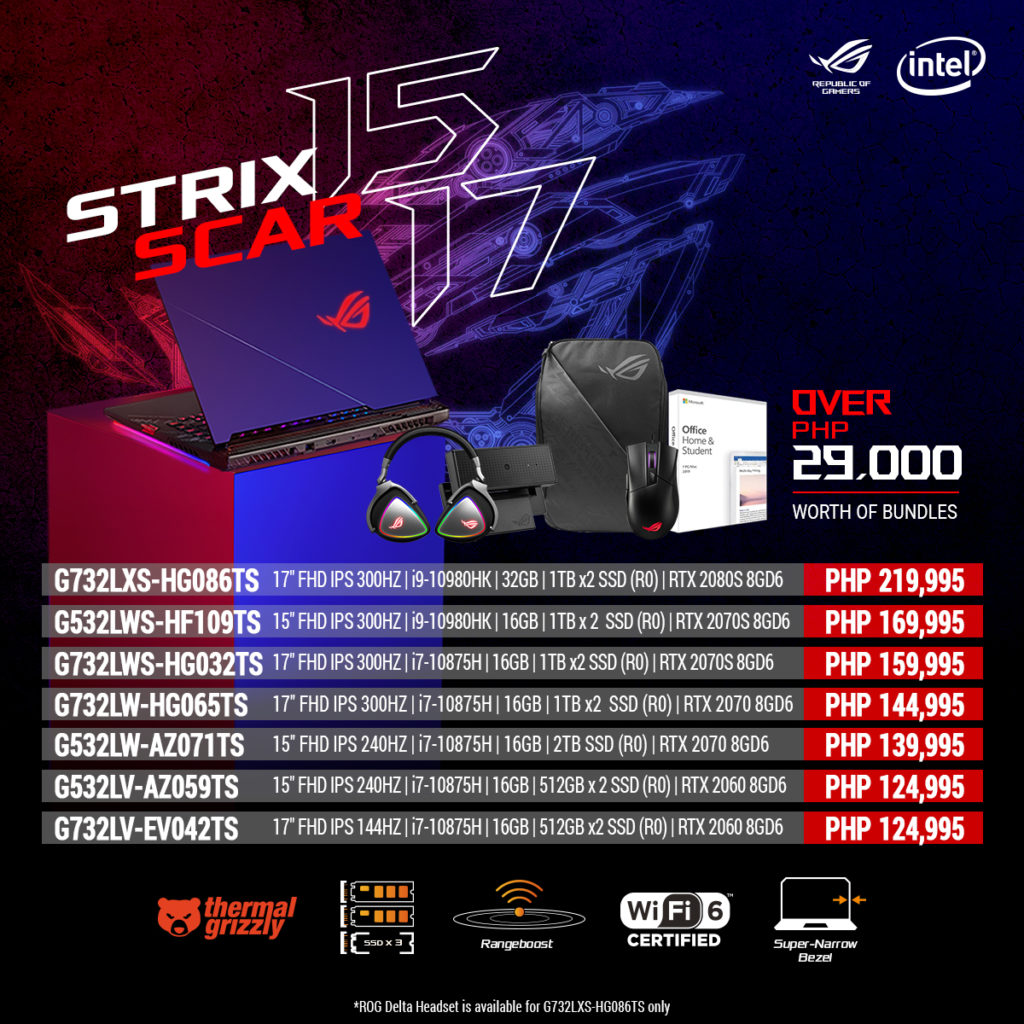 For the go-to esports notebooks and pro gamers, the ASUS ROG Strix Scar series is the one for you and it comes in 15″ and 17″ variants. The SCAR series comes with an up to Intel Core i9-10980HK processor, up to 32GB 3200MHz DDR4 RAM, and an up to RTX 2080 Super GPU. For the display, we got here an ultra fast 300Hz refresh rate with 3ms response time and of course, there's the 100% sRGB panel.
We're still getting here the Keystone which is an upgrade from the previous generation as you can now link quick commands and of course, other functions to a physical NFC-enabled key that you can dock at the side of the chassis. Inserting a keystone can launch specific operating mode, the armoury crate game library or a program of choice. Removing can instantly activate stealth mode.
ASUS ROG Zephyrus S15, M15, and S17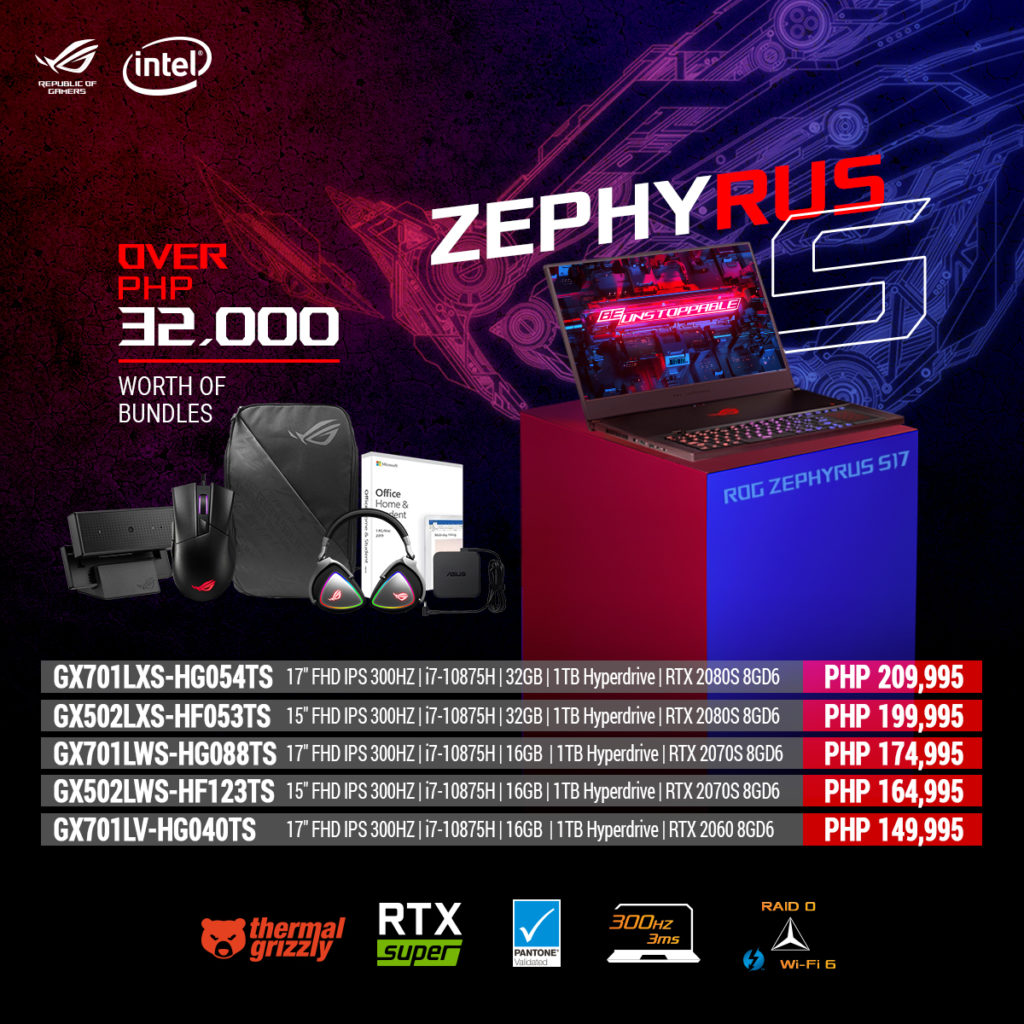 If you're looking for a more portable and a slim gaming notebook, you can go for the ASUS ROG Zephyrus S15, M15, and S17. For those who are confused, the ASUS ROG Zephyrus S series is the notebook for those people who wants a thin profile but with a powerful specifications inside. The ASUS ROG Zephyrus S comes with a keyboard that is placed below to get a better thermals. The notebook also comes with a powerful 10th generation Intel CPU inside with RTX Super GPUs inside.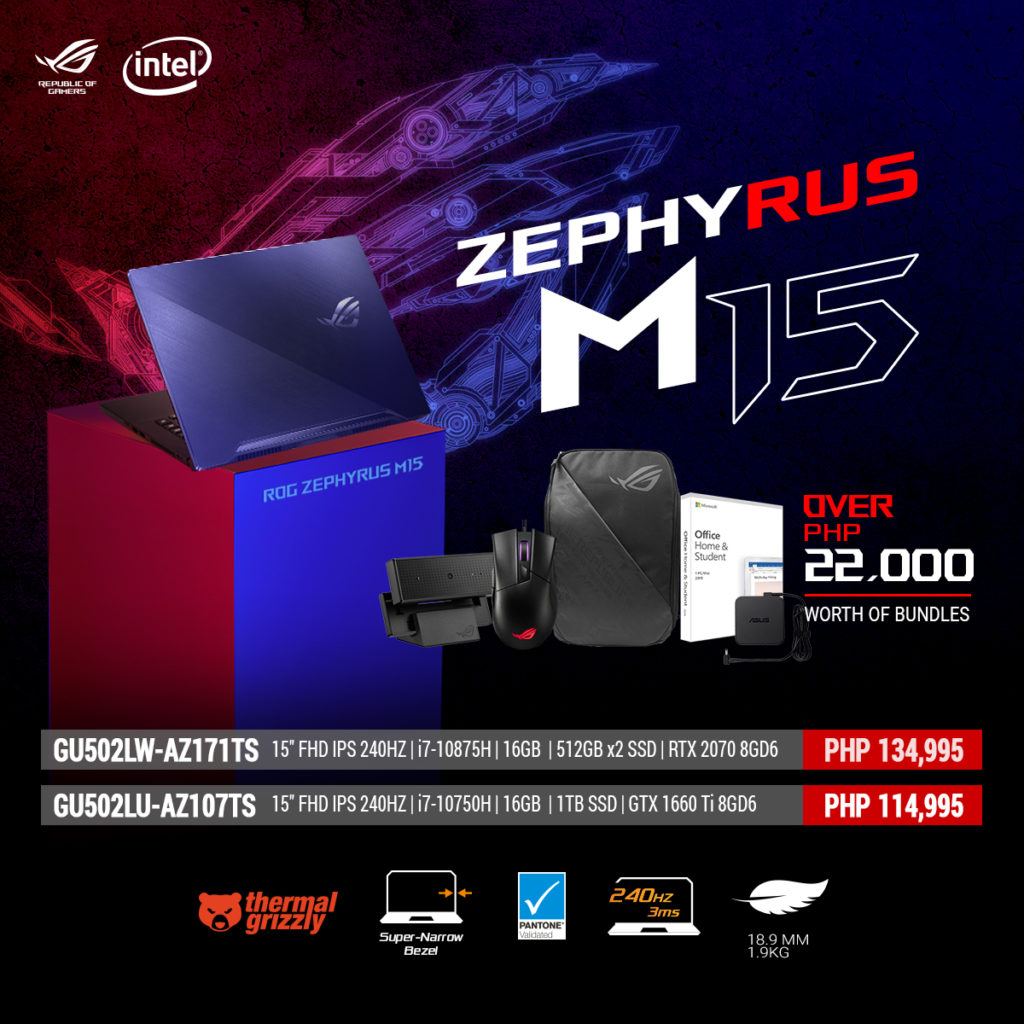 While the ASUS ROG Zephyrus M comes with a normal laptop design but it still features a thin and light profile for the notebook. But of course, this one would still be powerful inside with its 10th Generation Intel CPU and also the 300Hz Pantone Validated display with GPU up to RTX 2080 Super.
ASUS Zephyrus Duo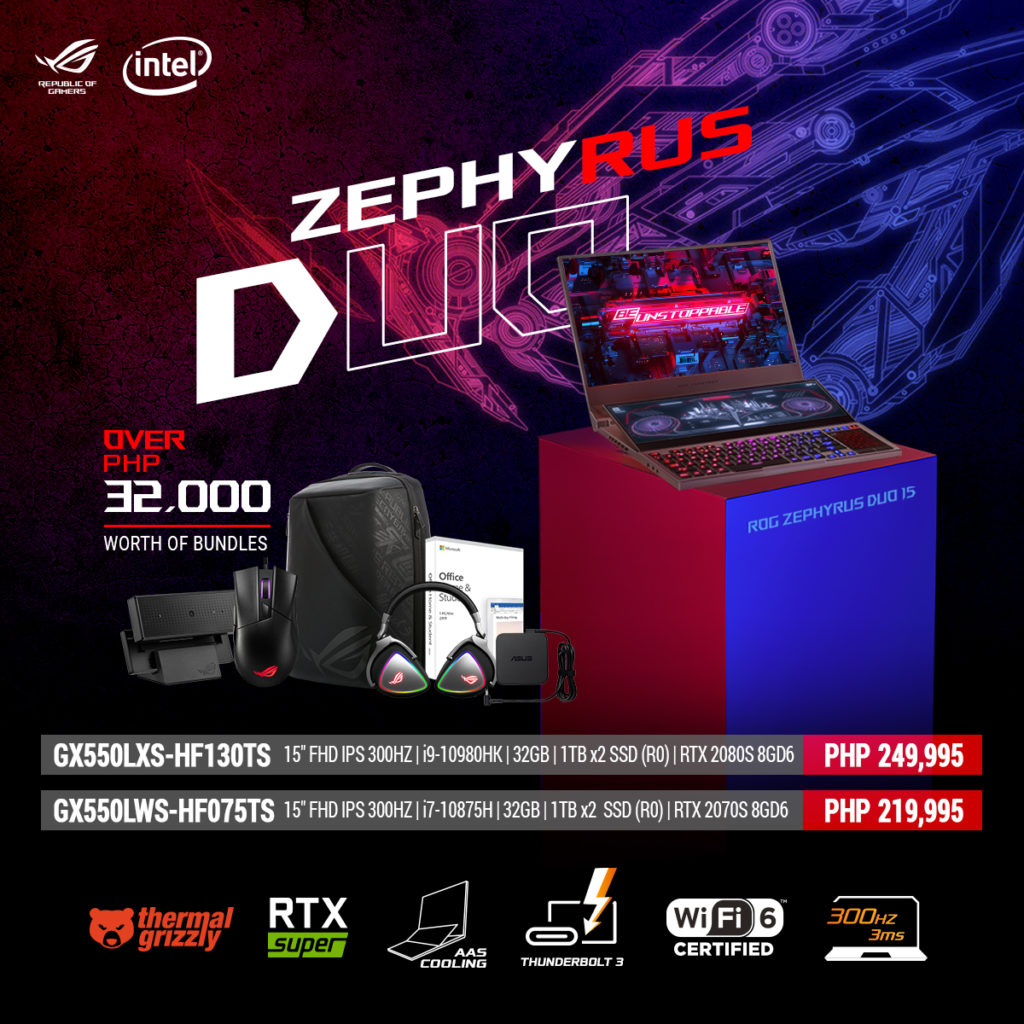 This is probably the notebook that you are all excited about. This one is the ASUS Zephyrus Duo 15. The form factor of this notebook is similar to the ASUS Zenbook Pro Duo in where we're getting two display on the laptop thanks to the ROG ScreenPad Plus touchscreen display but you don't have to worry about cooling on this one as we're getting here an Active Aerodynamic System Plus design as it tilts the laptop and also the display which gives a better headroom and airflow for the Zephyrus Duo.
With Screenpad Plus, you can use it as a secondary display for your notebook which is great for streamers who needs a second display for your notebook. But of course, this one would still be powerful too as we got here an up to 10th generation Intel Core i9 processor and also an up to RTX 2080 Super GPU inside.