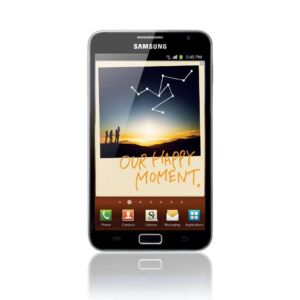 Almost a month ago, Samsung announced the
Samsung Galaxy Note.
IT fills the gap between a smartphone and tablet. Galaxy Note features a 5.3″ HD Super AMOLED, yep a 1280×800 resolution on a 5.3″ screen. Some of the interesting features in Galaxy Note are digital S pen stylus and S memo where you can right your notes and memo using the Stylus. Anyway,
Samsung Galaxy Note unofficial SRP here in the Philippines
is expected to be at
P36,400 which will be available soon at Widget City
. If you want to know more about the Samsung Galaxy Note
click here.
---
Enter your email address:
Delivered by FeedBurner
---